J.J. Larrabee/Snyder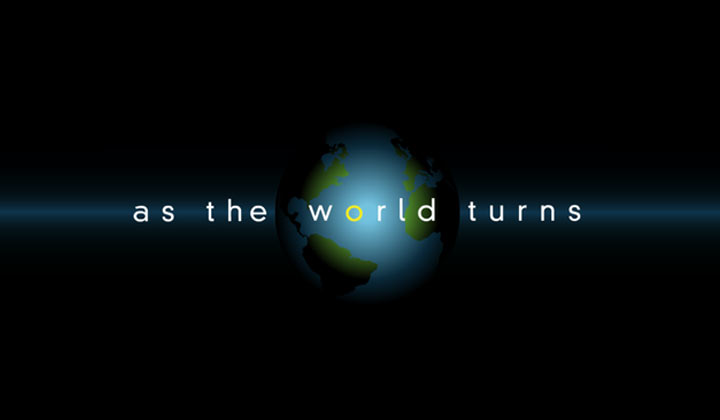 Dylan Denton
Daniel Manche
Student
Boarding school
Single/Never Been Married
None
Les Sweeney (biological father; deceased)
Julia Morrissey Larrabee (biological mother; deceased)
Jack Snyder (adoptive father)
Carly Tenney Snyder (adoptive mother)
Parker (Munson) Snyder (adoptive brother)
Sage Snyder (adoptive sister)
Nora Kasnoff (adoptive half-sister; deceased)
Ray Tenney (adoptive maternal grandfather; deceased)
Sheila Washburn (adoptive maternal grandmother; deceased)
Rosanna Cabot (adoptive aunt)
Gwen Norbeck Munson (adoptive aunt)
Keith Morrissey (biological uncle)
Brad Snyder (adoptive uncle; deceased)
Lee Washburn Tenney (adoptive great-aunt)
Billy Norbeck (adoptive cousin; deceased)
Hallie Munson (adoptive cousin)
Liberty Ciccone (adoptive cousin)
Jacob Snyder (adoptive cousin)
Molly Conlan (adoptive first cousin once removed)
Abigail Williams (adoptive second cousin)
Emma Snyder (adoptive great-aunt)
Seth Snyder (adoptive first cousin once removed)
Iva Snyder (adoptive first cousin once removed)
Caleb Snyder (adoptive first cousin once removed)
Ellie Snyder (adoptive first cousin once removed)
Holden Snyder (adoptive first cousin once removed)
Meg Snyder (adoptive first cousin once removed)
Aaron Snyder (adoptive second cousin)
Luke Snyder (adoptive second cousin)
Faith Snyder (adoptive second cousin)
Natalie Snyder (adoptive second cousin)
Ethan Snyder (adoptive second cousin)
Eliza Ryan (adoptive second cousin)
None
None known
None known
J.J. Larrabee spent his early childhood moving around from city to city with his mother, Nurse Julia Larrabee. However, J.J.'s life changed forever when Julia let a man named Jack enter their lives. Jack had no memory of who he was or where he was from and, sensing that he was a good man, J.J.'s mom, Julia took him in. J.J., whose own father was in prison, quickly bonded with Jack as did his mother. Not long after, J.J.'s dad, Les Sweeney, was released and tracked Julia down. When Les threatened to take J.J. away, Jack talked Julia into marrying him in order to protect Julia and J.J. In the meantime, J.J. found a message in a bottle in the river and brought it home. Though Julia told him to throw the filthy bottle out, J.J. kept it but had no way to get the message out (without breaking the bottle) and so he hid it. Later, his mother found the bottle and took out of the bottle a picture. It was a picture of none other than Jack with a beautiful blonde and two children. Included was a note from a little boy named Parker asking Jack to come back home. Not wanting to lose Jack, Julia kept quiet and married Jack. Soon after, Julia insisted that they had to move to Louisville immediately and lied that she had a job offer there (In reality, she discovered Jack's identity and feared losing him). However, they never made it to Louisville. After stopping at an inn for the night, Jack came face to face with his wife Carly Tenney Snyder. Jack's real name was Jack Snyder and he was married with two children. Jack went back to Oakdale and brought Julia and J.J. with him. Though Carly tried to get Jack to return to his family, he had no memory of her and insisted that Julia and J.J. were his family now. Carly refused to accept that and got Jack declared incompetent in an effort to force him to come back home. The hostility between Carly and Julia was evident to J.J. and he hated Carly for being mean to his mom. Weeks later, Jack's memory came back. Jack decided to return to Carly but informed Julia that he wanted to stay a part of J.J.'s life.
Not long afterward, J.J.'s mother was tragically killed and J.J. was placed in the care of his maternal uncle, Keith Morrissey. Les fought for custody by hiding his criminal record and won but Carly and Jack would not let J.J. go with Les. When Les came to collect J.J., Carly put herself in harm's way to keep him away. Les was sent back to prison but escaped while being transferred. He went to the Snyder farm and set it on fire. Intending to kill everyone present and take J.J. Luckily, Jack came to everyone's rescue and shot Les in self defense. J.J. was officially left in the custody of his Uncle Keith, but since Keith was a pilot and was often gone for weeks at a time, he agreed to leave J.J. in the custody of the Snyders. When Jack and Carly later adopted J.J., he gained a brother, Parker, and a kid sister, Sage. Though it had been a rough beginning, J.J. soon bonded with Carly and Parker.
A few years later, Jack and Carly divorced and the children split their time between Jack and Carly. That was until Carly, having been involved in a jewel heist, ran off to avoid prosecution. Months later she returned, and although Parker wanted her sent to jail, J.J. talked Jack into getting the charges against her dropped. Months later, J.J. was held hostage by Silas and Ava Jenkins who kidnapped him for the trust fund his grandparents set up for him. Luckily, Jack and Carly eventually found J.J and rescued their son from his kidnappers. Meanwhile, Parker was continuing to act sullen and disobedient. Things got bad when Jack caught Parker shooting a forbidden BB gun. Later, when their cousin, Faith, accidentally got shot by stepping over the gun, it was assumed that Parker was to blame and Jack was all set to send him to a camp for trouble kids. At this point, J.J. finally confessed that he was the one who was using the gun. Later, the Snyder family was devastated when Carly informed them that she only had a few months to live. Though married to Katie Peretti, Jack rallied around Carly and resolved to make her last days as comfortable as possible. Old feelings resurfaced and, after Katie annulled their marriage, Jack asked Carly to marry him. In the meantime, Carly assured her children that everything would work out fine. They realized what she meant when, at the altar, Carly confessed to Jack that she was misdiagnosed: she wasn't dying after all. Jack's elation turned to anger when Carly admitted that she'd known the truth for several weeks. Though Parker again wrote his mom off as a liar, J.J. quickly forgave her. About a year later, J.J. opted to go away to boarding school.

Post a Comment

Share on Facebook

Tweet this

Submit Feedback