Keith Morrissey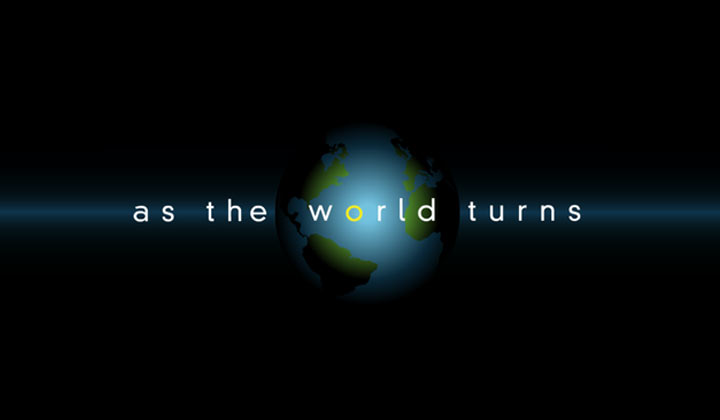 Pilot
Europe
Single/Never Been Married
None
Julia Morrisey Larrabee (sister; deceased)
J.J. Larrabee/Snyder (nephew and former legal ward)
None
Lily Walsh Snyder (lovers)
Placed evidence in Les Sweeney's car to ensure he'd be found guilty of murder [May 2005]
Transported illegal organs to Mexico [2005]
Tried to guilt Lily Snyder into marrying him [late 2005 to Jan 2006]
Pilot Keith Morrissey came to Oakdale in early 2005 looking for his sister, Julia Larrabee. Although there had been no contact between the siblings for years, Keith was tipped off to Julia's whereabouts when a mysterious woman came to his door asking questions and mentioning that Julia was in trouble. Arriving in Oakdale, Keith was greeted by a hostile Julia who quickly figured out that the mysterious stranger must have been her former rival, Carly Tenney Snyder. At this time, Julia was having an affair with the married Holden Snyder and Carly was determined to help Holden's wife, Lily, get Julia out of town. While trying to help his sister, Keith frequently crossed paths with both Carly and Lily who both wanted nothing more than for Julia to get out of their lives. Tragically, the women got their wish when Julia was brutally murdered! When the police began looking at teenaged Luke Snyder as a suspect, Lily suddenly confessed that she had deliberately murdered Julia. However, soon after, new evidence came along implicating Julia's ex-husband, Les Sweeney. Realizing that Luke wasn't the one who killed Julia, Lily admitted that she'd been lying to protect her son.
In the meantime, Keith and Lily were developing a friendship despite her prior antagonism toward Julia. While Les appeared to be the guilty party, Lily's mother, Lucinda, started suspecting that Keith murdered Julia for her inheritance. Though things looked suspicious when Lily saw Keith talking to a shady character, when he admitted to her that he was in serious debt from people who were demanding money, Lily decided Lucinda was wrong and decided to help him by giving him a place to stay. Later when Lucinda finally informed Lily that Keith owed his money to mobsters; Keith confirmed the story and opted to go out of Lily's life. However, by this point, Lily's feelings for him had grown and she asked him to stay in town. Later, Lily paid off Keith's debts, despite his reluctance. That same night, the pair made love. Anxious to prove that Lucinda was wrong about Keith, Lily did some investigating and discovered some evidence that suggested Keith could have killed Julia so he'd inherit money. Confronting Keith over his planting evidence in Les's car, Keith confessed that he planted the evidence to make sure the man who murdered his sister was punished. In the end, Les turned out to be guilty after all and Lily bonded even further with Keith when he saved her life in a fire Les set. However, everything changed when Lucinda and Keith discovered each other's secrets. Lucinda was suffering from cancer and, against Lily's wishes, decided to forgo chemotherapy for alternate treatment in Mexico. In Mexico, Lucinda found out what exactly Keith transported--illegal human organs!
To keep her from telling Lily, Keith agreed to fly Lucinda to Mexico for more treatment. Unfortunately, it didn't take long for Lily to discover that Keith had been taking Lucinda to Mexico. As he feared, Lily was livid that Keith went against her wishes to help her mother. Things got worse soon after when it was learned that Luke secretly boarded Keith's plane and was lost in Mexico! Keith, Lily, and Holden traveled to Mexico to find him. There, Lucinda finally told Lily Keith's secret. While in Mexico searching for Luke, Lily and Holden wound up making love. Luckily, they were able to find Luke. After coming back home, Lily and Holden decided to work on their marriage just as Keith returned to town. Disgusted by what he did for a living, Lily ordered him out of her house and her life. Later, Lily and Holden received devastating news—his time in Mexico had damaged Luke's kidney. He needed a transplant but no one was a match. That's when Keith stepped in and offered o find a suitable kidney-for a price: Lily's hand in marriage. Desperate, Lily agreed to the terms. Although she tried to keep the reason for her change of heart a secret, Holden figured out that the kidney came from Keith and that was the reason that Lily was marrying him. After a few weeks, Lily decided that she couldn't do it and pleaded with Keith to release her from her promise. Although reluctant, Keith agreed and left Oakdale forever, leaving Julia's son, JJ, in the care of Jack and Carly Snyder.

Post a Comment

Share on Facebook

Tweet this

Submit Feedback