Elinor "Ellie" Snyder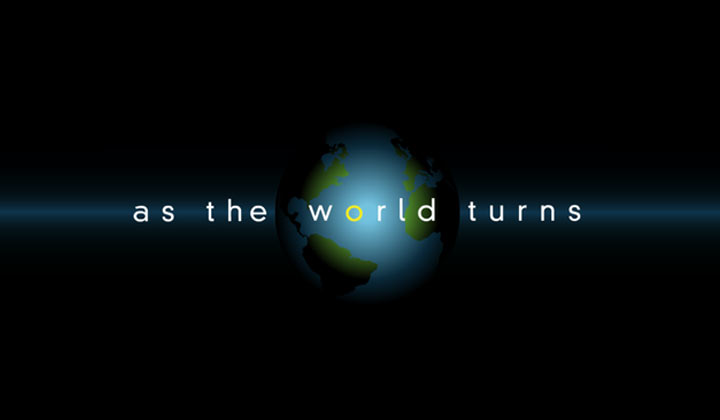 Renee Props
June 1988 to December 30, 1992
Works at Meridian Inc
Former executive at Montgomery & Associates
Former executive at Walsh Enterprises
Former file clerk assistant at Memorial Hospital working for her sister, Iva
Former executive assistant to Brock Lombard
New York
Single/Divorced (Kirk Anderson)
Unknown man (divorced)
Kirk Anderson (divorced)
Harvey Snyder (father; deceased)
Emma Snyder (mother)
Seth Snyder (brother)
Iva Snyder Benedict (sister)
Holden Snyder (brother)
Caleb Snyder (brother)
Meg Snyder (sister)
Lily Snyder (adopted niece)
Abigail Williams (niece)
Aaron Snyder (nephew)
Matthew John Dixon (nephew)
Luciano "Luke" Snyder (nephew)
Faith Snyder (niece)
Natalie Snyder (niece)
Ethan Walsh Snyder (nephew)
Eliza Ryan (niece)
Henry Snyder (uncle; deceased)
Elizabeth Snyder (aunt)
Bert Snyder (uncle; deceased)
Josh (Snyder) Stricklyn (adopted cousin)
Jack Snyder (cousin)
Brad Snyder (cousin; deceased)
Sage Snyder (first cousin once removed)
Parker Joe (Munson) Snyder (first cousin once removed)
J.J. Larrabee Snyder (first cousin once removed)
Liberty Ciccone (first cousin once removed)
Jacob Snyder (first cousin once removed)
None
Brock Lombard (affair; deceased)
Craig Montgomery (lovers)
Suspect in the murder of a man named Ladd Roper in Chicago [winter 1988]
A suspect in Brock Lombard's murder; not guilty [Jan 15, 1990 - Mar 1990]
Ellie Snyder returned to the family farm after being attacked in Chicago. Upon arriving in Oakdale, Ellie began working at Montgomery & Associate. Soon, she began dating her boss, Craig Montgomery. Her rival for Craig's affections was Emily Stewart. Emily wasted no time looking into Ellie's past and discovered that Ellie was no na´ve farm girl; she had secretly gotten married and divorced in Chicago and then starting seeing a married man. Ellie found out however that Emily was looking into her seedy past and confessed the details to Craig. Craig understood and they continued dating until he left Oakdale to pursue a lead on his presumed dead wife.
During Craig's absence, Ellie tried to fight the advances of her old boyfriend, Brock Lombard. The Lombards were a mob family, and Ellie didn't want anything to do with them. Ellie was able to resist all of Brock's attempts to seduce her, unfortunately though, after several months he was murdered. Ellie was the prime suspect until the investigation turned to her own brother, Caleb. Luckily, Ellie was exonerated when Craig testified that she couldn't have killed Brock since, at the time of the murder, Ellie placed an overseas phone call to him. Later, Caleb was exonerated as well when the real murderer turned out to be Lombard's own father. The reason that Philip Lombard killed his son was that he believed Brock had gotten soft. Philip objected to Brock's interest in Ellie and feared that Ellie could bring down their organization. Philip put a hit out on Ellie. Fortunately, Kirk Anderson and the police rescued her.
Ellie then started dating Kirk, who was also dating her older sister, Iva. Though Ellie felt guilty about betraying her sister, she was very interested in Kirk and the feeling was obviously mutual. Though Ellie merely wanted to keep their relationship on the physical level, Kirk's feelings started to run deeper and he found himself falling in love. Despite what she wanted, so did Ellie. When the Snyder family learned about the relationship, they were incensed since they didn't want Iva getting hurt. However, Ellie decided not to let her family dictate her life and secretly moved in with Kirk on his yacht. By the time Iva returned, the couple's secret was out. Though hurt, Iva gave the pair her blessing, but warned Kirk that Ellie could be as selfish as he could, while Caleb wrote off Ellie, calling her a kept woman. Despite what others thought, Kirk and Ellie had fallen in love and married on the yacht. Unfortunately, Kirk's greed would create a stumbling block. About the time of their marriage, Kirk had become friends with a new Walsh employee named Connor Jamison, who in turn became very close to Lucinda Walsh. It wasn't long before Kirk discovered Connor's secret--she was the granddaughter of Lucinda's late husband, James Walsh. Realizing that Connor was hiding her true identity in order to oust Lucinda, a crafty Kirk saw his chance to seize more power and betrayed Lucinda by persuading her daughter, Lily, to let him vote for her in proxy and then voted Lucinda out! Disgusted that Kirk would betray Lucinda in order to become CEO of Walsh Enterprises, Ellie left him. However, in spite of herself, she still loved him and the pair reunited.
Their happiness seemed complete when Ellie became pregnant. Unfortunately, a happy ending wasn't meant to be. When a sonogram revealed that their child would be severely malformed, Ellie unitarily decided on an abortion. Angry, Kirk (as well as Ellie's sister, Meg) lit into her in front of several people at the Yacht Club. The next day, after talking to Emma and Iva, Ellie left town, realizing that she wanted to focus on her professional life rather than her family.

Post a Comment

Share on Facebook

Tweet this

Submit Feedback