Caleb Snyder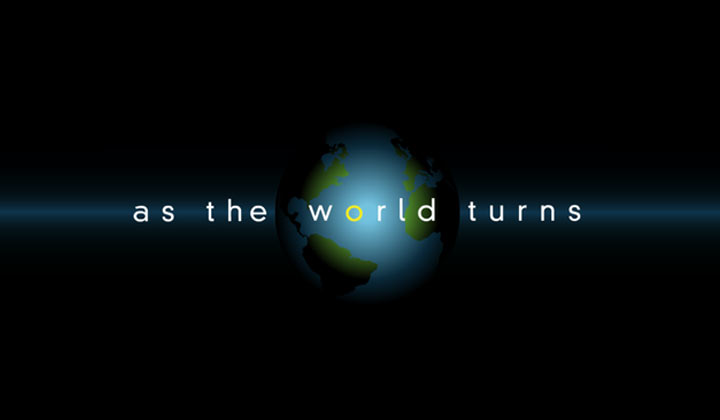 Michael David Morrison
June 1988 to March 12, 1993
Graham Winton
Police officer
Former landscaper
Seattle, Washington
Married (Julie Wendall)
Julie Wendall (divorced)
Harvey Snyder (father; deceased)
Emma Snyder (mother)
Seth Snyder (brother)
Iva Snyder Benedict (sister)
Holden Snyder (brother)
Ellie Snyder (sister)
Meg Snyder (sister)
Lily Snyder (adopted niece & former sister-in-law)
Abigail Williams (niece)
Aaron Snyder (nephew & stepson)
Matthew John Dixon (nephew)
Luciano "Luke" Snyder (nephew)
Faith Snyder (niece)
Natalie Snyder (niece)
Ethan Walsh Snyder (nephew)
Eliza Ryan (niece)
Henry Snyder (uncle; deceased)
Bert Snyder (uncle; deceased)
Jack Snyder (cousin)
Brad Snyder (cousin; deceased)
Josh Stricklyn (adopted cousin)
Sage Snyder (first cousin once removed)
Parker Joe (Munson) Snyder (first cousin once removed)
J.J. Larrabee Snyder (first cousin once removed)
Liberty Ciccone (first cousin once removed)
Jacob Snyder (first cousin once removed)
Aaron Snyder (stepson)
Pete Wendall (stepson)
Jenny Wendall (stepdaughter)
Lily Walsh (lovers)
Angel Lange (engaged)
Pam Wagner (dated)
Carly Tenney (kissed)
Suspect in the murder of a man named Ladd Roper in Chicago (The body had been found in Ellie's office at the Lombard company at that time; the true culprit was Brock Lombard's father, Phillip) [Winter 1988]
A suspect in the murder of Brock Lombard [Jan 15, 1990 - Feb 16, 1990]
Arrested and jailed for Brock Lombard's murder (conviction overturned) [Feb 2, 1990 - Feb 16, 1990]
Caleb Snyder returned to the family farm after spending a few years in Chicago. Soon, it was revealed that he left Chicago because he had gotten a girl, Angel Lange, pregnant and her family was after him because she was left sterile by the abortion. Caleb's brother, Holden, was sickened by Caleb's attitude toward the girl and decided to make it up to Angel. Put off by his brother's attitude, Caleb decided to pursue Lily Walsh, Holden's ex-girlfriend.
Caleb later shocked his family by marrying model Julie Wendall in Las Vegas. Caleb was very attracted to this sexy redhead and was willing to forgive her anything. However, when he learned that she'd lied about wanting to get custody of her kids and, that she was actually paying her ex-mother-in-law to keep them, he realized how selfish she was and divorced her. Divorcing Julie made Caleb see how badly he treated Angel and the two became close again. Angel finally confessed to Caleb that the child she aborted wasn't his; it was her father who impregnated her. Sickened by this revelation, Caleb confronted Henry Lange who went after him with a gun and then shot himself. When Henry was found dead, Caleb was booked for his murder, until Angel testified that she WAS a victim of incest and that her father shot himself.
Soon after, in 1993, Caleb decided to pursue a career in law enforcement and went to Chicago to help out Det. Hal Munson who was investigating the Dewiitt family. When Caleb resurfaced on May 14, he met up with Julie at Mable's Red Hots restaurant. Unknown to him, Caleb was being followed and he was shot in the back. Though there was some concern that Caleb might not being able to walk, he recovered. After Hal resurfaced, he told Caleb that it was actually a goon of the DeWitt family that had shot at him at Mable's. However, Caleb was already investigating Lily's new husband, Damian Grimaldi, and remained suspicious of him. Lily wasn't the only one offended at Caleb's suspicions -- Julie was as well). Finally, near the end of the summer of 1993, Lily blasted Caleb and told him to back off from investigating her husband. Not wanting to hurt his friend any more, Caleb dropped his investigation and became a supporter of Lily and Damian's marriage.
After a while, Caleb realized that Julie was the only woman he loved and the two remarried on June 20, 1994. However, unbeknownst to Caleb, Julie had rekindled her old modeling career over the past few months. Unfortunately when they went away for their honeymoon, to Italy and France, Julie was tempted by Franco Visconti to start modeling again! She kept this hidden from Caleb since Caleb her to quit modeling. Julie gave Caleb a lie that she was going out of town for final shoots for Kingsley-Malta and Veronica Leathers. Unfortunately, Julie couldn't resist and found herself having an affair with Franco. Somehow, Julie was able to keep everything hidden from Caleb, until one day Emma was at Fashions Limited and found out from Lisa Grimaldi that Julie had re-started her modeling career. Emma of course told a very livid Caleb, and he and Julie had a series of fights in late fall, early winter of 1994 - 1995 about her quitting her career.
In the meantime, the Snyders had to deal with Julie's teenaged son, Pete, who was dumped off on Julie. Rebellious and smug, the teen had nothing but contempt for Caleb, or as he called him, "Cable". Julie never did enough to reign him in, and when Caleb learned she had conspired with Pete in keeping and spending the hostage money that Damian lost after Lily was kidnapped by Hans, Caleb dumped her. A few months passed, and a lonely Caleb got to know the sweet, friendly Carly Tenney, Rosanna Cabot's newly arrived half-sister. One day, by the Snyder pond, he fell prey to her charms, kissing her passionately. He broke it off, guilt-ridden over taking advantage of poor, innocent (not so innocent, which he had no way of knowing) Carly. Carly hated the farm and wanted Rosanna to leave and take her along, so she encouraged his guilt, telling Emma and Rosanna that he'd made advances on her. Seeing that his regret meant he still had feelings for Julie, and knowing Julie was moving back to Seattle to be closer to Pete (now in military school) and Jenny, Caleb bid a sad farewell to Emma before hopping on Julie's bus seconds before departure.
With the two reconciled and happy in Seattle, Holden sent his and Julie's son, Aaron, to live with them since he felt that he could no longer take care of Aaron. Husband and wife returned in 1998 for Holden and Lily's wedding, and Caleb returned again in 2001 for a presumed dead Holden's funeral.
Holden wasn't really dead and by spring 2002, he was a proud father of two, while wife Lily was pregnant with another child. At this point, Aaron came to live with Holden. Holden agreed, but a few weeks later, Caleb arrived to reclaim the runaway teen. Caleb confided in his brother that Julie wasn't happy in the marriage, she was either working all the time or out barhopping with girlfriends, and counseling hadn't worked. He wasn't able to make her happy, and he didn't know why. As a result, Aaron had stayed away constantly so he didn't have to face their fights. When Caleb saw how much Aaron cared about his new family, especially half-sister Abigail, he decided that Holden was a positive influence and told Aaron that he could stay with Holden for as long as he wanted. They hugged, and Caleb returned to Seattle and his shaky marriage. In the spring of 2004, Caleb called Aaron and asked that he return to Seattle because Julie was ill. Aaron immediately went to her side and, after a week, called the Snyders informing them that Julie's diagnosis was grim--she had six months to one year to live. Fortunately, her condition improved greatly with her illness going into remission.

Post a Comment

Share on Facebook

Tweet this

Submit Feedback