Neal Keller Alcott
Deceased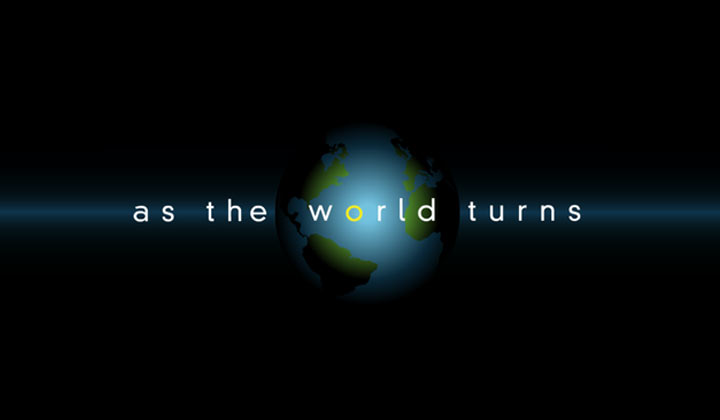 Mary Kay Adams
November 1992 to November 1993
Killed in May 1993 when one of her brother Royce's alternate personalities, Roger, shoved Neal into the fireplace mantel and she hit her head
Graphic artist at WorldWide
At time of death, a penthouse apartment at the Lakeview
Single/Divorced (at time of death)
Michael Alcott (divorced; deceased)
George Keller (father; deceased)
Gloria Walters Keller (mother; deceased)
Lucinda Walsh (half-sister)
Samantha Markham Anderson (sister)
Sierra Esteban Montgomery Drake (niece)
Georgia Tucker Silva (niece)
Lily Walsh Snyder (adoptive niece)
Bianca Marquez Walsh (adoptive niece)
Bryant Montgomery (great nephew; deceased)
Lucinda Marie Montgomery (great niece)
Luke Snyder (great nephew)
Faith Snyder (great niece)
Natalie Snyder (great niece)
Ethan Walsh Snyder (great nephew)
None
Scott Eldridge (engaged)
Withheld the truth of who she really was while working for Lucinda Walsh [Nov 1992 - May 1993]
Although a newcomer to Oakdale in November 1992, Neal Alcott's ties ran deeper than anyone initially suspected. Neal was bright, funny, articulate and well liked by just about everyone upon her arrival. She began working for Lucinda Walsh, as her company WorldWide's new Graphic Artist. Neal's arrival coincided with the arrival of award-winning architect, Royce Keller. Royce was brought to Oakdale by Lucinda to design the new WorldWide Tower. Naturally, Neal and Royce arriving in Oakdale at approximately the same time was no mere coincidence. They had a secret—they were Lucinda's estranged half-brother and half-sister!
Royce and Neal felt that their futures were bright in Oakdale. Neal began a romance with Scott Eldridge, Lisa Mitchell's son and Royce started seeing Emily Stewart. Neal and Lucinda were becoming great friends. In fact, they were growing so close that Neal desperately wanted to tell Lucinda about the true nature of their relationship. However, Royce was adamantly against it and continually talked Neal into waiting. Unfortunately, before Neal could tell Lucinda the truth, both Royce and Neal's past romantic lives would intrude into their current romances and ultimately Lucinda would not know until after Neal's untimely death that Neal was her sister.
Royce's former fiancée, Cynthia Linders, showed up in town and warned Emily that Royce was physically abusive. Royce tried to reassure Emily that Cynthia was exaggerating the nature of their relationship, but then one evening Emily got a call from Cynthia to come over to her suite at the Lakeview where Cynthia dropped the bombshell that she and Royce were still engaged. When Royce went over to Cynthia's suite he got angry, but Cynthia stood her ground and told Royce that the engagement was off and threw her engagement ring at him. Cynthia then left town. As for Emily, although she initially called it quits with Royce, she soon forgave him. In the midst of all this, Neal stood up to some of the barbs Lucinda gave out about Royce. Neal's defense of Royce confused Lucinda royally and Lucinda hired a private investigator to investigate both Royce and Neal.
Meanwhile, Neal started having problems of her own when her ex-husband, Michael Alcott, arrived. Michael, knowing the truth about their identities, blackmailed Royce into giving him a job. Royce and his loyal butler, Mr. Grey, vowed to kill Michael before giving Michael anything else. Neal ended up cooling things with Scott, not knowing what Michael would attempt next while Emily remained loyal to Royce, although the relationship had originally cooled after the Cynthia Linders incident. Soon after, Michael fell to his death in a construction site accident.
After Michael's "accidental" death, Neal started letting Scott more back into her life. In the meantime, Michael's sister, Rebecca, came to Oakdale and insinuated to Scott that an inquest needed to be started into Michael's death since she didn't believe that it was a suicide. This intrigued Scott who was still confused about why Neal's ex-husband would cause her to cool things for a while. Scott also saw Neal with Royce, quite a bit, and got suspicious that one of two things might be happening: 1. Royce and Neal were lovers. or 2. Neal was a spy for Walsh Enterprises. or 3. Both. Always looking for a way to get in good with boss lady, Lucinda, Scott thought that their might be an opportunity for him to move ahead if he found out if there was a link of some kind between Royce and Neal.
Then one dark and stormy night in late May 1993, Scott thought he found proof of Neal and Royce being lovers when he overheard Royce's voice on Neal's answering machine. Scott demanded to know what was going on and Neal confessed that she and Royce were Lucinda's sister and brother. Scott was furious over the deception and accused Neal of being involved in Michael's death. Scott stormed out leaving Neal devastated. The next morning, one of Neal's friends, Scott's cop sister-in-law, Margo Montgomery Hughes, found Neal murdered -- her head bashed against the fireplace mantel! That same night, Rebecca would leave town. Although a suspect, the investigation would go in another direction.
When Royce and Emily arrived back in town a few weeks later (in August 1993), Emily was shocked to see Royce be arrested for Neal's murder. Emily had more reason to be shocked when Royce confessed to Emily that he and Neal were siblings. Emily stood by her man, as Royce was put on trial and was convinced that something wasn't quite right about Royce being Neal's murderer.
Meanwhile, Lucinda's investigator uncovered a shocking secret--Royce and Neal were the children that her birth mother, Gloria Keller, had had after Lucinda was sent away by her alcoholic stepfather, George Keller. When Lucinda went to her birth town in Michigan to investigate further what had happened after her alcoholic stepfather had sent her away, she discovered that Royce and Neal's life was not easy growing up. Their parents were very abusive with Royce often taking the majority of the abuse. Lucinda returned to Oakdale and decided, at first, to keep what she knew about Royce and Neal a secret. Lucinda hired a top notch psychiatrist Dr. Brad Wyndham to help Royce remember what happened the night of Neal's murder, certain that Royce had to be innocent of murdering their sister. Dr. Wyndham tried to clue in to Lucinda that there was more about Royce than met the eye, but Lucinda refused to listen.
Finally, came the trial and, on the witness stand, Royce broke down. Suddenly, it was like he became another person. To everyone's shock, Royce literally became a little kid, calling himself, Dooley. Dooley tried to explain, in a definite child-like way, what he witnessed the night of Neal's murder. Suddenly, another personality, Roger, emerged and tried to yell down Dooley not to tell anyone what happened. For a few tense moments, it looked like Roger was going to have Royce and Dooley totally shut down. Luckily, Dr. Wyndham got Dooley to be in control of the body. Dooley told the court that the night of Neal's murder, Royce had seen Scott Eldridge leave Neal's apartment in a very angry mood. An upset Neal tried to convince Royce that it was time for them to go to Lucinda and all of Oakdale and tell them the truth about who they were. Just then, Roger emerged and Roger was furious that Neal would think about doing something like that. Neal apparently was aware of the Roger personality and tried to get Roger to let Royce come back, but Roger refused and shoved Neal into the fireplace mantel where she hit her head and died. Royce was found not guilty because of insanity and eventually Dr. Wyndham succeeded in getting the personalities merged into one.
Afterwards Royce ended his engagement to Emily and leave town. Later, Lucinda was shocked to discover that the Kellers didn't just have two children; there was a third. Apparently, Royce had a twin sister who was given up for adoption. After some digging, Lucinda discovered that Samantha Markham was that sister.
Neal's stay in Oakdale proved to be a short and ultimately fatal one, but her relationship with Lucinda still resonated into recent events in town as it proved to be a major motivation for Lucinda taking in her adopted daughter Lily's newly found twin sister, Rose.

Post a Comment

Share on Facebook

Tweet this

Submit Feedback