Scott Eldridge, Esq.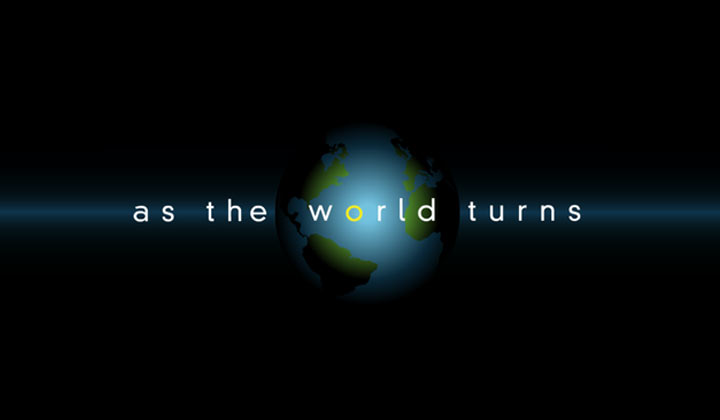 Joseph Breen
April 1992 to June 9, 1993
Christopher Cass
September 1993 to December 1993; recurring
Doug Wert
June 1995 to April 1996
Former lawyer for Rosanna Cabot
Former Oakdale sanitation worker
Former lawyer for Worldwide, Inc.
Unknown
Single/Never Been Married
None
John Eldridge (father; deceased)
Lisa Grimaldi (mother)
Tom Hughes (half-brother)
Chuckie Shea (half-brother; deceased)
Helen Eldridge (paternal grandmother)
Henry Miller (maternal grandfather; deceased)
Alma Miller (maternal grandmother; deceased)
Adam Hughes Munson (adoptive nephew)
Casey Hughes (nephew)
Billy Norbeck (great-nephew; deceased)
Thomas Eldridge (uncle; deceased)
Eve Eldridge (aunt)
Lenore Eldridge (aunt)
Carl Eldridge (cousin)
None
Kitty Fielding (lovers)
Samantha Markham (engaged)
Connor Walsh (lovers)
Lucinda Walsh (lovers)
Neal Keller Alcott (engaged; deceased)
Rosanna Cabot (lovers)
Suspect in the murder of Neal Alcott; innocent [Apr-May 1993]
Stole a valuable Mayan statue [1993 to 1995]
Attempted to blackmail Carly Tenney about Mike Kasnoff being the father of her unborn child [Dec 1995]
Paid men to kidnap Carly Tenney [winter 1996]
Skimmed money off of Rosanna Cabot's ransom money [1996]
Scott Eldridge was the secret son of longtime Oakdale resident Lisa Miller Grimaldi. Unbeknownst to everyone in Oakdale, Lisa had an affair with Thomas Eldridge while she was engaged to marry his brother, John. Though she and John did marry, Lisa became pregnant and gave birth to a boy that he suspected was his brother's. Shamed by her indiscretion, Lisa accepted a hefty divorce settlement on the grounds that she disown her newborn son, Scott. Years later, as John lay dying, his mother, Helen, summoned Lisa and introduced her to an adult Scott. Though Scott was highly intelligent, with degrees in economics and law, Helen felt that her grandson was floundering and thought that perhaps a relationship with his mother might help him. Although Scott was initially antagonistic toward Lisa, he was persuaded to move to Oakdale and stay with his mother. In Oakdale, Scott shocked Lisa by working for her rival, Lucinda Walsh at Worldwide. While working for Lucinda, he began a relationship with Connor Walsh, who had ousted Lucinda from her own company, Walsh Enterprises. After Connor betrayed him by giving competitor Kirk Anderson Walsh company secrets, Scott dumped her and bedded Lucinda. Not long after, he fell for Walsh graphic artist Neal Alcott, who had a secret and an ex-husband, Michael, who was giving her grief. Scott was confused about why Neal's ex-husband would cause her to cool things for a while. Not long after, Michael would turn up dead, something his sister, Rebecca, insinuated was foul play. Scott also saw Neal with Royce Keller, quite a bit, and got suspicious that one of three things might be happening: 1. Royce and Neal were lovers. or 2. Neal was a spy for Walsh Enterprises. or 3. Both. Always looking for a way to get in good with boss lady, Lucinda, Scott thought it might be an opportunity for him to move ahead if he found out there was a link of some kind between Royce and Neal.
Then one dark and stormy night in late May 1993, Scott thought he got proof of Neal and Royce being lovers, when he overheard Royce's voice on Neal's answering machine. Scott demanded to know what was going on. Neal confessed that she and Royce were Lucinda's sister and brother but were keeping their identities a secret from Lucinda. Scott was furious over the deception and accused Neal of being involved with Michael's death. Scott stormed out leaving Neal devastated. The next morning, one of Neal's friends, Scott's cop sister-in-law, Margo Hughes, found Neal murdered -- Neal's head bashed against the fireplace mantel! Shortly thereafter Scott's brother, Tom, and Lisa, helped Scott (unwittingly of course) skip town. Neal's actual murderer turned out to be Neal's own brother, Royce Keller, who was suffering from split personality disorder.
Although he was soon cleared of the murder, Scott remained nowhere to be found. Finally a year later, Lisa spotted Scott in a photograph in a magazine and investigated. Her investigation led her to a federal agent who stated that Scott was implicated in the theft of a valuable Mayan statue. After Lisa's exhaustive search for her son, he showed up again in Oakdale to win back his old flame, Samantha Markham (Lucinda's other secret half-sister). With the reluctant help of Tom, Scott cut a deal to pay a fine and do community service to compensate for the loss of the Mayan statue. Now a free man, he grew closer to Samantha when her husband, Kirk, was presumed dead. However, Scott had become careless with his money and was now broke, a fact that he was forced to admit to Sam after he'd been beaten up by thugs. Not wanting to take responsibility for his life, he resorted to kidnapping as a way to make a buck. After failing to blackmail Carly Tenney with his knowledge that she was carrying Mike Kasnoff's baby, he paid men to kidnap Carly! Playing the hero, he offered to help her sister, Rosanna Cabot, to deal with the kidnappers. His plan was successful, he told Rosanna that the kidnappers demanded $ 150,000 when in truth they only wanted $ 50,000--thus he made a profit. Unfortunately, Carly herself got wind of Scott's deception and, in a twist, demanded that he give Rosanna back the difference. However, Scott refused since he had decided to become a wealthy man again by wooing the wealthy Rosanna. Having no real emotional connection to Oakdale, Scott said goodbye to Lisa and left town, hoping to find a heartbroken and very vulnerable Rosanna. However, he was apparently unsuccessful since Rosanna later ended up returning to town without him.