This week, Allison shares with you her picks for the best and worst of 2008. Remember that this is a special, two-part season finale. Well, so to speak. Last week, Tamilu took her turn with her picks for the tops and the flops from the year gone by.
I'm trying to decide what was more shocking in last week's episodes, Ridge telling Brooke that he hates Rick or Steffy lustily kissing Rick as they both took the blame for Phoebe's death. What a way to end (almost) 2008! Looking back through the weeks, it has been quite a season for The Bold and the Beautiful. By and large, I have to say it was a great year. Not everything worked (Beth's return), not everything made sense (Brooke's donor eggs landing in Taylor's womb), and some things were really outré (the bear in Big Bear!), but I can honestly say that I'm still on the edge of my seat each week watching this show. And I will be watching -- and writing -- in 2009. But first, let's reflect together, shall we?
Best Family in Flux
The Logans take the prize in 2008. Brooke turned out to be the most fertile woman in Los Angeles. She accomplished what Taylor couldn't, i.e., giving Nick a child. Of course, Taylor deserves all the credit for delivering the baby, but those magical eggs were all Brooke's, and one did the trick. As for the other Logans, you have to admire the lot. Even Storm -- Stormy to his sissies -- was proactive. Maybe too proactive. He took a shot at Stephanie, which led to his unfortunate show and tell with Ashley, which resulted in Katie getting her heart shredded thanks to a point-blank bullet shot and -- ultimately, Storm using the gun on himself to give Katie his heart. It was screwy and bizarre, but still more interesting than any other clan.
Worst Use of a Character
Okay, this is a wide-open category. Sad to say, a lot of characters were misused. However, I think it was Bridget who really got the fuzzy end of the lollipop in 2008. She's a great woman. She's smart, sexy, loving, loyal, and deserving of all the good things in life. Unfortunately, she remains frustrated and alone. She was in the middle of the egg-switch and took the brunt of the blame for that mix-up. She threw herself at Nick, accepting his less than ardent feelings and convincing him and herself that they could resurrect their love story. Umm...no. That was completely done in by Katie's near-death tryst with Nick. Bridget should have known better than to assume that Nick and Katie's chemistry was just friendship. So, in 2008, Dr. Bridget was essentially dumped on and in 2009, hopefully, she'll find someone for real.
Best Waste of Character
This is sort of a positive negative category: Thorne and Felicia Forrester tie for this one. Both were given a year off from storylines. Thorne went from challenging for the presidency of the company to not even being in the conversation when Eric divvied up the responsibilities between Rick and Ridge. Hello? No love for son #2? (Who is really son #1 because Ridge's dad is Marone, remember?) Then we have Felicia, who as Tamilu pointed out last week, has been a ghost this year. After practically dying, don't you think she has some things to accomplish now that she has a second chance at life? I do. So, let's see if 2009 can give these wasted characters something meaningful to do other than attend weddings and funerals.
Best Revamped Character
I like the new Rick. I mean, not just the actor Kyle Lowder, who's gorgeous, but the reimagined Rick. I'm not sure if I completely bought that Ridge always hated Rick, but he surely does now and that's going to set up all kinds of future feuds and fights. Brooke will be caught in the middle and conflict with reign. That's better for storylines and, as we've read, Brad Bell is envisioning a Ridge-Rick fight in the Victor-Jack vein (on The Young & the Restless). Rick needed a revamping because his love affair with Taylor was all too nice. He was just the handsome, young thing, and too good for Taylor. I liked him better with Ashley, but still, the whole cougar thing was played out. It looks now like Steffy and Rick may be going somewhere, and that promises to be a real mess. Good!
Most Memorable "Hmm..." Storyline
Marcus. The son that Donna never mentioned to anyone. The son who is all grown up and ready to move into the family business. The son that everyone accepts without reservation. The son that nobody has even noticed is African-American! Don't call me Archie Bunker, I'm just wondering why nobody -- Stephanie?? -- even wonders who Donna was sleeping with at age 17 when she had Marcus and gave him up for adoption. I'm curious, aren't you?
Worst Use of Special Effects
Katie's vision of Storm as the underwater demon, luring her into the ocean and her death, was way too Passions for The Bold and the Beautiful. I guess somebody was trying to think "outside the box," but it was just creepy and weird to see a half-naked Storm underwater like that. I would have preferred a ghostly visit like everybody on the soaps receives these days. Maybe they should have used baby Jack to deliver Storm's message, that would have been unusual (like the talk baby that buys and sells stocks online).
Worst Misty Water-Colored Memories...
Brooke and Ridge, Ridge and Brooke, wedding on, wedding off, oy vey! For two people who've already done the "I do's" four times, why even bother with the ceremony anymore. Just have a do-it-yourself thing and send to city hall for a license! The flashbacks to the Malibu Beach wedding was right out of a romance novel, including the horse ride on the sands. But when it comes to Ridge and Brooke, hokey is always in. The sushi seduction was enough to make you cry, "Edamame!"
Best Revamped Character, Two
Rick wasn't the only transformation on the show. All I have to write is the words "lemon bars" and you know whom I'm talking about. Alley Mills was masterful as a psycho, making Stephanie's sister Pam into a riveting character. Off her meds and out for revenge in Stephanie's name, Pam was a hoot. Donna had an encounter with a honey bear she never anticipated up in Big Bear.
How Beautiful? Boldly Beautiful
What can you say about hotties like Owen and Donna? They're beautiful. His washboard abs are a sight to behold and she can model lingerie even better than Brooke (and that's saying something). Owen, Donna, and Marcus all live up to the beauty part of the show's title. They're eye candy with whipped cream on top. On the other hand, let's appreciate the bold, and nobody is bolder than Stephanie. She's the motor that powers this soap; always has been and may she long reign.
Allison J. Waldman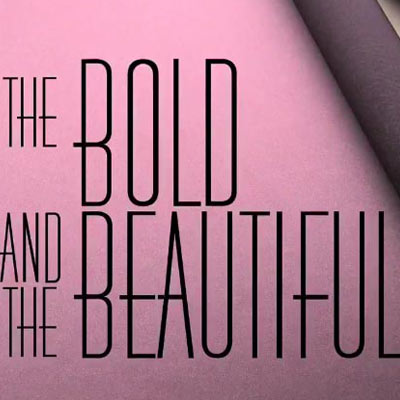 Share this story with friends, family or the world.

PRINTABLE VERSION
View a printer friendly version of this article
---