Ruby Anderson
Deceased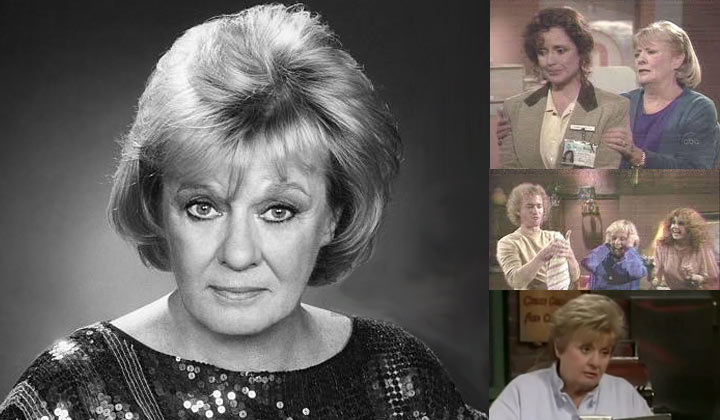 1979 to November 18, 1998
Owner of Kelly's Diner
Former prostitute
Formerly on General Hospital staff
Port Charles, New York
Single/Never Been Married
None
Lucas Lorenzo "Luke" Spencer Sr. (nephew)
Barbara Jean "Bobbie" Spencer (niece)
None
Dan Rooney (dated)
Prostitution
In 1979, Ruby Anderson arrived in Port Charles. Ruby had gotten to old to prostitute anymore and came to see her niece and nephew, Luke and Bobbie Spencer. Ruby befriended Nurse Jessie Brewer who helped her get a job at General Hospital. Ruby then eventually became owner of Kelly's Diner and began dating Dan Rooney, a General Hospital administrator.
In 1983, after finding out that Scotty Baldwin was threatening to expose Bobbie's past as a former prostitute in order to keep Luke from being elected Mayor of Port Charles, Ruby went down to pay a visit to Scotty's father Lee Baldwin. Ruby told Lee of Scott's threats and got him fired from Lee's legal practice.
Ruby met young Jagger Cates in 1992 when Jagger and his friends broke into Kelly's Diner. During the robbery, Ruby was assaulted and Jagger was shot by the police while trying to escape. Ruby forgave Jagger for his role in the break-in and assault and ended up giving him a room above Kelly's and a job.
In 1997, Ruby met bad girl Elizabeth Webber. Her first impression of Elizabeth was not a good one. Liz had boldly asked for a beer and didn't have identification. Suspecting the teen was underage, Ruby served her a root beer instead. Eventually Ruby would warm to Elizabeth and give her a job at Kelly's.
In 1999 Ruby quietly passed away in her sleep. She left Kelly's to her niece and nephew Luke and Bobbie.

Post a Comment

Share on Facebook

Tweet this

Submit Feedback