Alexandra "Alex" Spaulding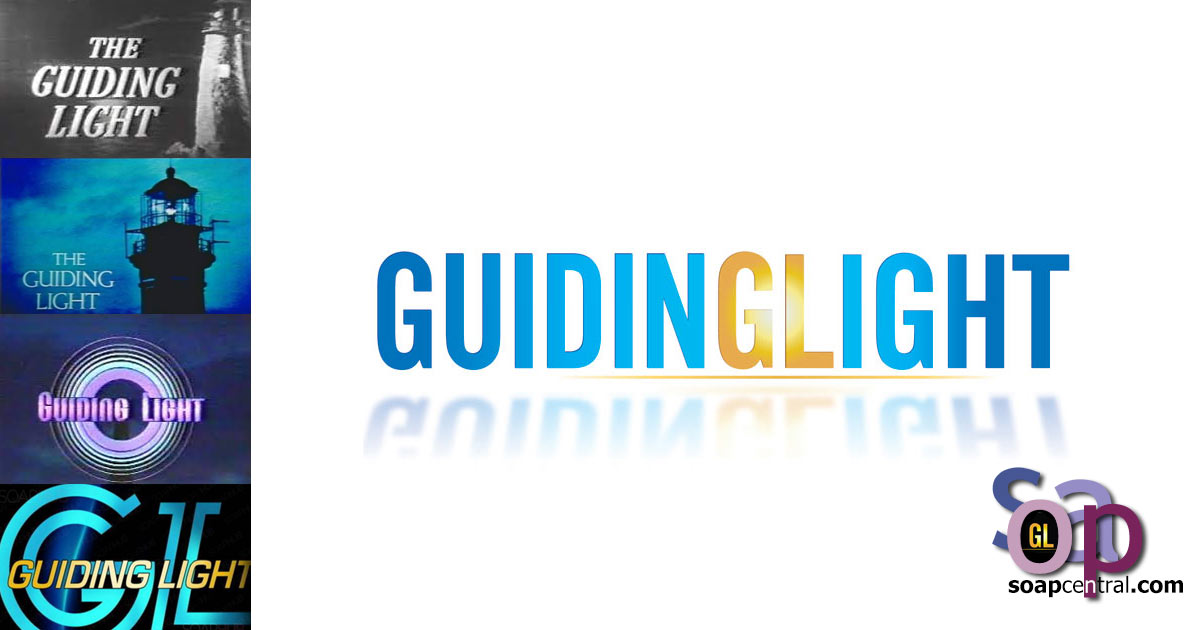 Beverlee McKinsey (February 10, 1984 to August 1992)
Marj Dusay (September 23, 1993 to March 11, 1997; November 20, 1998 to January 21, 1999; December 26, 2002 to September 18, 2009)
Joan Collins (September 23 to December 23, 2002)
Business cusultant
Former Interim C.E.O of Spaulding Enterprises
Chairman of the Board of Directors of Spaulding Enterprises
Former Executive at Spaulding Enterprises
Former Co-C.E.O of Spaulding Enterprises, alongside Alan-Michael
In Europe with Fletcher Reade
Single/Divorced (Cyrus Foley)
Baron Von Halkein (Divorced; deceased) (m. & div. prior to 1984)
Roger Thorpe (Divorced; deceased) (m. 12 Mar 90; div. Jul 91)
Cyrus Foley (m. 26 Jul 07; div. 7 Dec 07)
Brandon Spaulding (Father/deceased)
Penelope Winthrop Spaulding (Mother/deceased)
Alan Spaulding (brother; deceased)
Victoria Spaulding (half-sister)
Amanda Spaulding (half-sister)
Samuel Spaulding (Grandfather; deceased) >br>Victoria Spaulding (Grandmother; deceased)
Alexander Spaulding (Great-Grandfather; deceased)
Phillip Spaulding (nephew)
Gus Aitoro (nephew; deceased)
Alan-Michael Spaulding (nephew)
Vicky Spaulding (niece)
Peyton Raines (niece)
Lizzie Spaulding (great-niece)
Alan Cooper "Zach" Spaulding (great-nephew)
James Spaulding (great-nephew)
Emma Spencer Spaulding (great-niece)
Raphael "Rafe' Rivera (great-nephew)
Sarah Randall (great-great-niece)
Susan Bates Spaulding (daughter-in-law)
Roger Thorpe (brother-in-law; deceased)
Brandon "Lujack" Luvonaczek (with Eric; Deceased)
Nick McHenry Spaulding (with Eric)
Eric Luvonaczek (lovers)
Locke Walls (lovers; deceased)
Mike Bauer (lovers)
Ross Marler (lovers; deceased)
Harlan Billy "H.B." Lewis I (engaged; deceased)
Warren Andrews (engaged)
Mark Jarrett (dated)
Fletcher Reade (lovers)
Hawk Shayne (dated; as part of a sting)
Edmund Winslow (lovers)
Buzz Cooper (dated)
Fraud; kept quiet about Gus Aitoro's true parentage [1970 to March 19, 2003]
Fraud; helped Regina Tessori fake her death [1970 to March 2003]
Plotted to force the Chamberlains out of Spaulding Enterprises [1984]
Schemed to wrest power at Spaulding away from Alan [March - June 1984]
Fraud; kept quiet about Amanda Spaulding's true parentage [1985 to March 10, 1997]
Fabricated evidence to proof that the "Sampson Girl" contest was a fraud [summer 1986]
Kept quiet about Marah Lewis' true parentage (October 1987 - January 1989)
Helped Phillip to wrest power away from Alan (May 1988)
Tried to set up Roger so it would appear that he was having an affair [November 1990]
Sabotaged Nick McHenry's job offer in New York [October 1991]
Hired Roger Thorpe to bring Eve Guthrie, from Cambrai to Springfield, to stop the engagement of Nick McHenry and Mindy Lewis (May 4, 1992)
Had Nick arrested to prevent him from marrying Mindy Lewis [June 25, 1992]
Attacked Roger Thorpe with a lamp [October 10, 1993]
Caused a public scene by provoking Roger at the engagement party of Nick and Mindy in the Country Club [December 2, 1993]
Falsely accused and arrested for the attempted murder of Roger [December 28, 1993 to January 1994]
After being bitten by a snake which was NOT poisonous, lied to Nick and Fletcher that she felt sick because of the "poison" [August 3 to September 1994]
Along with Nick, attempted to trap Vanessa into an illegal business deal to prevent Vanessa from allowing Alan to get his shares back [November 17th to 28, 1994]
Assaulted Holly Lindsey Reade [April 28, 1995]
Attempted to bribe a judge to prevent Alan from going to trial for his cooperation with Brent Lawrence [July 31, 1995]
Hit and run; accidentally hit Hawk Shayne with her car and didn't help him [August 17, 1995]
Threatened to expose Alan's faking his heart attack, to both Phillip and Olivia, unless Alan signed over the presidency of Spaulding Enterprises to her [October 1, 2002]
Alerted the press to Alan's "illness" [Oct 2002]
Blackmailed Mindy Lewis to vote for her as CEO of Spaulding Enterprises [October 2002]
Blackmailed Dr. Kirby to order Alan to avoid sex with his wife, Olivia, because of his recent "heart attack" [October 2002 - November 2002]
Threatened Olivia to take away the Beacon, if Olivia did not get her marriage to Alan annulled [November 5, 2002]
Stopped an elevator at the Waterview Towers that Olivia and Phillip were on and then stole the surveillance videotape of the two of them kissing [October 25, 2002]
Covered for Alan that his heart attack was still making him physically weak [November 13, 2002]
Kept quiet about Brad Green's involvement in smuggling the drug Antimonious to the mob [November 2002 to June 14, 2004]
Attempted to bribe Eden to change her story about Gus's involvement in Frederico Santos' murder [December 4, 2002]
Stalked Reva Lewis [December 2002 - February 28, 2003]
Threatened to reveal that Alan faked his heart attack to keep him married to Olivia [January 3rd, 2003]
Sent Marah Lewis an e-mail about Reva Shayne Lewis's "death"[Jan 21, 2003]
Purchased Harley Cooper's open U.S. mail from Eden August [Jan 21st, 2003]
Threatened Harley [Jan 21st, 2003]
Broke into Reva and Josh Lewis's house [Jan 21st, 2003]
Sent a threatening note to the Lewises about Reva [January 23, 2003]
Had Roy Baker falsely transferred to another hospital against his will [February 5, 2003]
Left a garment bag smeared in blood for Reva [February 11, 2003]
Stole note from Holly Norris Reade to Reva [February 11, 2003]
Set up Holly to be a suspect in Reva's stalking [February 11, 2003]
Falsely accused Olivia Spencer of getting pregnant on purpose [February 12, 2003]
Called Cassie Layne Winslow, anonymously (with a disguised voice), and threatened Reva's whole family [February 14, 2003]
Arrested for withholding information on Roy Baker's whereabouts [February 18, 2003]
Left a sweatshirt in Marah Lewis' school locker that had the following saying on it: "Dial Mom for Murder" [February 26, 2003]
Paid someone to leave a backpack with explosives at WSPR [February 28, 2003]
Set up Olivia to be arrested for Reva's stalking by using Olivia's cell phone line [February 28, 2003]
Falsely accused Reva of staging the stalking to boost her WSPR show's ratings [March 3rd, 2003]
Set up Alan Spaulding as being sole suspect in Reva's stalking [February 28, 2003 - May 9, 2003]
Drugged Alan Spaulding to make it appear he was going insane [March 6, 2003 - May 7, 2003]
Set up phony confrontation, at County Club, between Alan and Olivia, to make it appear that Alan was going insane and to break up their marriage for good [March 14, 2003]
Paid off Lucia Renaldi (aka Regina Tesori) to lie to Gus that she was NOT his mother [March 2003]
Hid Lucia/Regina from Gus [March 18 - March 19, 2003]
During her plot to make Alan think he's going insane, she impersonated Beth Raines and as "Beth" tells Alan that he "loves" him [March 28, 2003]
Attempted to bribe Gus to not make public the fact that he is Alan's son [April 10, 2003]
To keep Alan from getting a CAT scan (so her drugging of him wouldn't be revealed), stoked Alan's Alan's claustrophobia, in Cedars, causing him to suffer a panic attack and disappear [April 15, 2003]
Paid off a Cedars lab technician to change the DNA test results to determine the paternity of Olivia's unborn baby (Emma) [late May - June 25, 2003]
Planted an incriminating file in Frank Cooper's briefcase [July 15, 2004]
In another effort to frame Frank Cooper, deposited $ 1 million in the deceased Brad Green's Swiss bank account. [July 20, 2004]
Kept quiet about Alan's involvement in Phillip's "death" [early June 2005 to mid July 2005]
Paid for Marina Cooper to be kidnapped [September 25, 2007]
Believing they were already dead, lied to the police about the whereabouts of Harley and Cyrus [October 30, 2007]
Young Alexandra Spaulding, daughter of wealthy Brandon Spaulding, fell in love with Eric Luvonaczek, a struggling Parisian musician and had a son, Brandon. Unfortunately, her father did not approve of this union and paid off Eric to leave town with their son. After her disastrous affair with Eric, Alex still refused to come home and wandered over Europe. Soon, she'd meet a struggling rock muscian named Locke Walls and had a fleeting affair with him. However, she became conflicted when she learned that Locke came from a wealthy family (since she had thought she was rebelling against her father by being in a relationship with a poor man). It was at this point that the Spaulding maid, and Alex's friend, Vera found Alex and persuaded her to return home. Though she agreed to stay with the family, secretly, Alexandra never forgave Brandon, or her brother Alan, who refused to help Alexandra locate her son. Later Alexandra married the self-proclaimed Baron Leo Von Halkein hoping he'd finance her plan to locate her son.
After divorcing Leo, Alexandra came to Springfield in February 1984 to attend a masquerade ball. Although Alexandra appeared to dote on Alan, she still despised him and was bent on getting revenge. Alex got her revenge by revealing Alan's plot to sabotage his son's romance with Beth Raines. From that moment on, Alex became Phillip and Beth's strongest supporter and when she learned that Beth's stepfather, Bradley Raines, raped Beth, she had him arrested. Along the way, Alex began a relationship with attorney Mike Bauer, who actually was able to make the formidable Alexandra laugh during a flying lesson. However, that relationship ended after a mere five months because of Alex's actions toward Alan. Not content though merely to have Alan's son turn against him, she wanted power at Spaulding and when she discovered Alan's part in the "Dreaming Death" conspiracy, she got his confession on tape and turned him in to the FBI. Seeing this as a contemptuous act, Mike broke things off with Alex who then turned to Ross Marler for friendship. Ross became her closest confidant and always encouraged her never to give up on locating her son. With Alan now presumed dead in San Rios, Alex made Ross president of Spaulding in gratitude of his efforts. Soon after, Ross located her son but their friendship soured when he learned of her plot to force Henry and Vanessa Chamberlain out of Spaulding in order to get more power.
Though hurt by Ross's judgmental attitude, Alex was thrilled to be reunited with her son, now a young man and a street kid, calling himself Lujack. Unfortunately Lujack wasn't thrilled to learn that his mother was part of the elite and was very wary of her. Not to be discouraged, Alex eventually won him over and the two became close. About this time Alex also got involved with Warren Andrews and they made plans to marry. Then Alex's former stepdaughter, India, came to town bent on getting revenge because Alex left her father heartbroken. So India seduced Warren and when Alex found out about the affair, she left Warren. Later, Alex was stunned to learn from journalist Fletcher Reade that her father, Brandon, was still alive and living in Barbados with the love of his life, Sharina. Brandon once married Alex's mother Penelope instead of Sharina because of the color and social barriers of the time. They continued their relationship in secret for years and after his "death," moved to Barbados where they raised a daughter of their own, Victoria. Alex met Victoria and offered her share of the Spaulding fortune. Victoria declined the wealth, but welcomed her sister.
Meanwhile, India blackmailed Phillip into marrying her, so Alex used Warren in early 1985 to free Phillip from India's trap. While this was going on, she also supported Lujack during his trial for the murder of Andy Ferris. After he was released, Alex helped him to start a music career with help from her old lover Locke Walls and encouraged him in his marriage plans to Beth. Not long after, Lujack teamed up with Kyle Sampson and Kurt Corday to rescue Beth from the vicious criminal Largo Organization who wanted to destroy the Lewis family. Tragically, Lujack became injured in a boat explosion and died in Cedars in Beth and Alex's arms. Alex was devastated and blamed the Lewis family for her son's death.
About this time in early 1986, a charming young magician named Simon Hall came to town, claiming to be Brandon Spaulding's illegitimate child. Having just lost her son, Alex first thought he was a liar but was touched when she saw him at Lujack's grave and welcomed Simon into the family. She even granted him a third of the company and told him to keep quiet if he was lying to her. However, soon Ross discovered that it was all a lie and when he demanded that Simon tell Alex the truth, Simon escaped during one of his magic shows in the Blue Orchid nightclub. Though Alex suspected Alan of engineering the deception, Simon later confessed the truth: he was actually Eric Luvonaczek's son and wanted revenge on Alex for leaving Eric all those years ago. However, he couldn't go through with it since he'd come to like her. However, Alex couldn't forgive Simon. Later, during her mask ball, Alex was shocked to see Alan alive and fainted. When Alan teamed up with India to get control of Spaulding, Alex flew to San Rios to look into Alan's past there. After becoming feverish, she was cured by the same healer who helped Alan to survive. Then Alex was kidnapped by rebel Tito Montoya who wanted to get revenge on Alan. After Simon and Jessie Matthews rescued her, Alex finally forgave Simon and they remained friends. Before Simon left town in 1987, he helped Alex to stop Alan's scheming plans.
Later, Alex began a romance with HB Lewis whom she originally disliked. In 1988, Phillip and Alex joined forces and agreed to a merger with Lewis Oil to force Alan out of Spaulding. HB and Alex got engaged, but Alex threatened her happiness by keeping secret the fact that Alan forged Marah Lewis's paternity test in order to keep her parents apart. Though HB stood by Alex after she confessed, when he learned that Alan was not just ousted by the merger; he was bankrupted by his family, HB called it quits with her though Alex was innocent since this was Phillip's plan. Later, Alex discovered that Phillip's new assistant, Blake Lindsey, was in fact the daughter of presumed dead Roger Thorpe and that she was spying for Alan. So Alex forced her to conspire with her against Alan.
In 1989, when Alan was shot by Alex's friend and Josh's mentally disturbed ex-wife, Sonni, in Venezuela, Alex raced there with Fletcher Reade, Ed Bauer and Rusty Shayne to rescue him. Though they succeeded, Alex and Fletcher's plane crashed! Stranded on the Caribbean Island, their friendship turned to love, but the presence of a mystery man named Adam Malik after a storm changed all that. Adam charmed Alex after convincing her that Fletcher was dead and actually sent Fletcher back home believing the same about her. Finally when Alex was rescued by Phillip and Blake, Adam followed and she agreed to hide him away, only to learn that he was the infamous Roger. When Alex went on an extended vacation on a yacht, Roger found her and convinced her to come back with him. After making a big business deal with Sheik Al-Radi in Saudi-Arabia, Alex and Roger made love. Despite hearing about all of Roger's past crimes, Alex was convinced that he was a changed man and the two married in 1990. But Alex was no fool and demanded that Roger sign a prenuptial agreement stating that if he ever had an affair the marriage would be over and he'd get nothing. Soon Alex suspected that Roger cared more about the company than her and plotted with Roger's ex-wife, Holly, to trap him. Unfortunately, Holly backed out of the plan and when Roger learned of the plan he demanded to be let out of the marriage. Unfortunately, Alex was afraid of losing Spaulding and denied Roger his divorce.
In 1991, Alex would learn of his affair with Mindy Lewis. She would also overhear Mindy state that the child she just miscarried was Roger's! At the same time, Alex learned that Roger was embezzling from Spaulding. She kept quiet and later she tried but failed to trap Roger with the help of Henry, Mallet, Fletcher and Alan-Michael, Alex finally publicly humiliated Roger at the Country club. She then divorced him and recouped her family's losses by blackmailing Roger with the fact that he partly caused the death of Peter Jessup, the grandfather of his newfound son, Hart, when he swindled the Jessup farm away. Alex also threatened Mindy that she'd make public her affair with Roger and the fact that the child she lost was Roger's, if Mindy ever hurt her again.
Later, Alex received the shock of her life when she met journalist Nick McHenry, who was the splitting image of her dead son, Lujack. Demanding answers, she hired Frank Cooper to find her old lover, Eric Luvonaczek, in Paris and Eric finally confirmed what she suspected: Lujack wasn't their only child; she gave birth to twins! Apparently at the time, Alex was heavily drugged, and Eric, not knowing how they could possibly feed one baby let alone two, gave the second one up. Alex was certain that Nick was her son and kept him from landing a job in New York just so he'd stay in town. No matter how much Nick fought, Alex kept insinuating herself into his life, and even tried to poison his relationship with Mindy whom she still couldn't stand. Hoping to drive a wedge between the couple after she trapped Mindy in bed with Nick, Alex publicly humiliated Mindy by revealing her affair with Roger and the existence of their stillborn child. Despite all the evidence, including Eric who confessed the truth to Nick after Alex paid him. When 1992 began, Nick remained skeptical and refused to believe that Alex was his mother. Finally the truth was revealed: Nick was Alexandra's son!
Unfortunately, Mindy changed the DNA test results to show that he wasn't. But Alex wasn't about to give up, so she conspired with Roger to get Mindy out of Nick's life by offering him money and power. Roger then used Nick's ex Eve Guthrie as the key when he found her in Cambrai. Though Eve refused to help Roger, she did go to Springfield and Nick was elated when he saw her at the Blue Moon. But since Nick still planned to marry Mindy, Alex was miffed and threatened to tell Hart that Roger had swindled the Jessup farm away from his grandfather. Roger quieted her by telling her why the DNA results were negative--Mindy changed them! Elated, Alex had Nick (who was in Cambrai) arrested at the airport with Roger's help so he wouldn't make it in time for their wedding. She then told Mindy that Nick was late because he knew of what she'd done. To her delight, Mindy ran out of Springfield. When Nick arrived in town, Alex told him that Mindy changed the test. Disbelieving at first, a letter from Mindy confirmed it: he was Alex's son. Unfortunately Nick refused to forgive Alex for all her meddling and Alex left town in disgrace.
Roger however took advantage of Alex's absence by conspiring with Jenna Bradshaw to take over the company. Though they were successful in taking over Spaulding and the mansion in early 1993, Fletcher tracked down Alex (who was believed to be caught in a shipwreck) in Singapore and brought her back to Springfield. When Alex returned, she was stunned to find Jenna and Roger in her bed. She vowed revenge and when Jenna learned the truth from Buzz Cooper, that Jenna's father lost the rights to his invention in a poker game, Jenna gave Alex back her company. At this time, Nick started bonding with Alex and truly began understanding her. Though thrilled when he changed his last name to Spaulding, she was crushed to learn that he was marrying Mindy. At Nick and Mindy's engagement party, Roger disappeared and circumstantial evidence falsely pointed to Alex. In 1994, Fletcher whisked Alex away to avoid Nick and Mindy's wedding but Alex got back just in time to attempt to stop it. Luckily, Vanessa kicked her out and Nick and Mindy got married.
Later, Alex discovered that Alan would soon be released from prison, so she wanted Alan-Michael on her side and finally decided to give Alan-Michael the presidency but he turned it down, preoccupied with his love life. He later changed his mind, but so did Alex when she learned he was working with Jenna. Meanwhile Alan attempted to take over Spaulding, at first pretending to be a Japanese businessman named Tashiwa who aligned himself with Roger. Roger even tried to seduce Alex and she began to trust him again. She then tried to get Nick to run Spaulding and when Alan allowed her to think he was "dying" (she learned about this from Roger), Alex forced Nick to sabotage Lewis Oil so Vanessa would back out of Spaulding in order to save the Lewis'. Ironically, when Mindy left Nick, it was Alex who urged him to quit Spaulding and save his marriage while she gave Alan control of the company. As payback for Roger helping Alan, Alex lured him into her bed for Holly's benefit and Roger lost Holly again, the ultimate punishment.
In 1995, Alex was stunned when Alan gave his shares of Spaulding to his daughter, Amanda, who had returned to town. By this time, Alan had finally secured the presidency of Spaulding for Alan-Michael and Alex agreed, wanting a truce with her brother. In 1996, Alex was supportive when Nick married Susan Bates, a woman who was HIV positive , and moved to Europe. At this time, she also clashed with Amanda, forcing her to turn down a vice presidency at Spaulding with help from Hawk Shayne. After pretending to act as a romantic couple (to make it easier for Hawk to get information on Amanda), Hawk tried to convince Alex that they made a good couple. However, Alex turned him away since he wasn't her type. Meanwhile, Alex tried to reunite Phillip and Alan after Alan temporarily became paralyzed while, at the same time, Roger got involved with Amanda and tried to gain Alex's trust. Around Christmas, after Alan had Amanda arrested in L.A for tax fraud. Nick and Susan arrived and tried to convince Alex to come and travel with them. But Alex didn't want to make any decisions until she knew Amanda and Roger didn't pose a threat. After Roger had Amanda released, they returned home and announced their engagement to a shocked Alex and Alan who tried to stop their wedding plans.
In 1997, Roger found the presumed dead Vanessa in Switzerland and she was forced to tell him that before Henry died, Alex had stolen some files as an insurance policy. Henry told her that whoever controlled those files would have the leverage to bring the Spaulding family to their knees. After Roger had Leo Flynn do some investigating, he learned that Brandon Spaulding had two wills. The second one was declared invalid because at the time Brandon was alive and well in Barbados. The will named his daughters as beneficiaries- at the time Alan was presumed dead. Victoria did not want the money, so Alex got all of it. As Alex was about to burn Amanda's birth certificate, Amanda interrupted her and confronted her with the truth which she had learned from Roger: that Amanda was not Alan's but Brandon's daughter! Amanda then warned that Alex should leave town, because she would be ruined if she stayed. After a few days, Alex was missing and Philip and Fletcher tried to locate her. Meanwhile, a meeting of Spaulding's board members was called and Roger and Amanda froze all assets while Roger told everyone about Alex's lies. But Alan and Phillip didn't believe that Alex would lie and the board members remained loyal to her . At this moment, Alex walked in and regretfully confessed the truth. Phillip and Alan were furious at Alex and although Alex said she just wanted to protect Alan from the truth, Alan disowned her. So Alex said goodbye to Phillip and left Springfield to live with Nick and Susan in Europe.
In November 1998, Alexandra, along with Buzz Cooper, arranged a surprise wedding for Phillip and Harley and she returned to Springfield to make sure that Spaulding was managed rightly. She immediately noticed Alan's closeness with Det. Teri DeMarco, who was actually Annie Dutton, and also lashed out at Spaulding's newest member, Vicky, for not being more like her mother and made it clear that respect and trust was something Vicky must earn. In January 1999, When Alan took the rap for Annie's crime of drugging Josh, Alex protected Alan by revealing the truth to his lawyer, Ben Warren. Alex then trapped Alan and Annie in their attic hideaway and tried to convince Alan to turn Annie in. Though Alex later agreed not to turn Annie in for Alan's sake, she pointed out that Annie was in her own prison... she's Alan's pet. Not long after, Annie disappeared and Alex again left Springfield for Europe. In 2000, Lizzie was diagnosed with leukemia, so Alex offered her support through telephone conversations until Lizzie finally recovered.
Alex returned to Springfield in the fall of 2002 on the heels of Alan's heart attack. Though oozing sympathy for her brother, Alex was secretly plotting to overthrow him and gain power back at Spaulding. Telling Alan that she was just taking over temporarily while he recovered, she later summoned all of Phillip's ex-wives to a board meeting to make it permanent. Using bribery for India and blackmail for Mindy to get voted into Spaulding, she then revealed that Alan's fiancée, Olivia, was responsible for publishing Lorelei's diary, which brought scandal on the Spaulding family, and that Alan, faked his heart attack all along. In addition to ousting Alan, Alex tried helping Phillip's ex-wife, Harley, get custody of her son. Suspicious of Alex's motives, Harley was later surprised to learn that Alex knew Gus Aitoro's father, cop Joe Augustino. However, it soon became apparent that Alexandra was hiding a deep dark secret. Now being blackmailed by Joe's old partner, Roy Baker, Alex paid him off and did everything she could to keep Gus and Harley from learning the truth. Though she claimed to only be pretending to help Harley in order to get incriminating information for Phillip, no one bought that explanation and continued to investigate Alex's link to Joe Augustino.
Though she tried to stop Gus and Harley from learning the truth by intercepting evidence and whisking an ill Roy off to Switzerland in January 2003, in the end, the couple confronted Alexandra with their theory--she was Gus' mother. Denying this, Alex was forced to watch as the truth was revealed--Gus was a Spaulding, Alan's son! Apparently, Alan had had an affair with Phillip's nanny, Regina, years earlier. Scared and alone, Regina turned to Alex for help. Knowing that Brandon wouldn't accept an illegitimate grandchild and believing that Alan wouldn't be a good father, Alex arranged for Regina's baby to be adopted by the Augustinos and faked Regina's death since Regina feared the Santos` for unknown reasons. Unfortunately, the Augustinos died while Alex was away in Europe and a teenaged Gus was forced to fend for himself and his sister Eden. Finally learning that Alexandra failed to tell her of Gus' circumstances, Regina (now calling herself Lucia) confronted Alex as Gus was coming in to confront Alex. Though Alex tried to hide Lucia, Lucia revealed the whole truth to Gus while Alex could only watch idly by. At the same time, Alex was desperate to make sure she held power at Spaulding and proceeded to drug Alan to make him appear incompetent. She then stepped down as CEO and encouraged Phillip to step in as President of the company.
Soon, Alex's plan started working when Alan grew increasingly agitated and delusional. Isolating him from outside influences, but letting people see him at his worst, Alex was able to bring Alan to a point of near psychosis and had him brought to trial to be named incompetent. In addition to being deemed incompetent, evidence also suggested that he was the one who had been stalking Reva Lewis for months. Unfortunately, Alan disappeared during the hearing and believing that he'd drowned, a frantic Alex almost told Gus everything; that is until she learned the body found wasn't Alan. Relieved, Alex told Gus nothing but was still worried about Alan, who was nowhere to be found. Then suddenly, Alex started hearing strange noises and visions the mansion. The culprit turned out to be Alan himself! Cornered, Alex finally admitted that she'd been stalking Reva all along in order to prevent Reva from uncovering Spaulding secrets. She also admitted to lying about Gus in order to keep Phillip at Spaulding. After getting Alex's confession on tape, Alan threw her out of the mansion yet didn't turn her in to so that he could use the tape to get Gus named as his heir, which is what Alexandra was trying to prevent all along. In order to prevent Alan from kicking Phillip out of the company, Alexandra named Phillip her heir and encouraged him to stay at Spaulding Enterprises. However in addition to helping Phillip, she also antagonized him by doctoring a paternity test to say that the child Olivia was carrying wasn't his. Meanwhile, although Alex was booted from the company after her manipulations came to light, Alan surprisingly interceded on her behalf and convinced Phillip to hire her as head of Spaulding's pharmaceutical division.
Not long after, Alexandra turned the division over to Brad Green, a longtime Spaulding employee who had successfully headed the division in Europe and was now a possible suspect in a missing persons case. When asked by Alan why she'd hand over the division to someone else, Alex simply stated that Brad had done a great job turning out the division in Europe. However, Alan remained suspicious and wondered if Brad had something on Alexandra, especially since Brad tried to blackmail Alan with Spaulding secrets. Meanwhile, Alex unexpectedly hired Eden August (the former owner of the Garden of Eden Escort Service) to act as spokesmodel for "Bad Girl" perfume, on the condition that Eden's "bad girl" reputation remained in the past. In 2004, in addition to supporting an obviously distressed Buzz and dealing with Olivia's new marriage to Phillip, Alex found herself caught up in some intrigue at Spaulding. Aware that Harley was asking questions about Alex's past with Brad, Alex played nice and voiced her suspicion that Harley was just trying to look after Gus, who was working temporarily at Spaulding. At the same time, Alex was aware of the animosity between Brad and Gus, and warned Brad to lay off Gus, since he was Alan's son.
Months later, Alex was shocked to learn that Alan was responsible for a young woman's death 30 years earlier. Alan was poised to confess and in exchange for immunity in the woman's death, Alan let federal investigators see the files of Spaulding Pharmaceuticals, regarding the drug Antmonious, which was being sold on the black market as Delirium. Unfortunately, the District Attorney, Jeffrey O'Neill, changed the deal in midstride and all of Spaulding's files were to be investigated. Unnerved when news of the investigation became public and stockholders starting selling their stock, Alex, despite Alan's request not to, dumped her Spaulding stock as well, and gave Brad full reign on Antmonious. Months later, Alex's full involvement with Brad would finally be revealed when, during a sting operation, Gus discovered that Alexandra was working with Brad to ship the drug Antmonious to the mob (to be refined into Delirium and sold on the streets). Caught red-handed with the briefcase full of money (which was in exchange for the drugs), Alex tried to deny any involvement but was rattled when Alan emerged from the shadows and announced that he'd been trailing her and he had proof that she was involved in the drug ring. Rattled, Alex was forced to confess that she hired Brad in Europe years earlier because he promised to make Spaulding Pharmaceuticals a huge success.
Wanting to make good with her family, Alex gave him full reign but had no idea that he was dealing with the mob. By the time she found out, it was too late, and already in too deep, she kept quiet for fear of being implicated. Although Gus was ready to arrest her for criminal conspiracy, Alan pled on Alex's behalf and Gus reluctantly agreed to keep quiet about her involvement. Unfortunately things would start to fall apart. Convinced that Brad had an accomplice, Frank started investigating the Antimonious case further. Afraid that Frank would stumble onto her secret, Alex decided to deter the investigation by framing Frank for the crime! Desperate for a scapegoat, Alex secretly left a tip with Ross (now the mayor) and Frank was suspended from the police force. However, when Gus learned that Frank was under investigation, he quickly put two and two together and realized what Alex was doing. Although Alex tried to convince Gus to keep her secret, he made it clear that he wouldn't let Frank be punished for a crime he didn't commit. Finally, things came to a head the night before Gus and Harley's wedding when Frank's fiancée, Darci (who had worked with Salerno and thus knew Brad Green) accidentally called Alex by her alias, Mrs. Godfrey!
Although Alex tried to convince Harley that Darci was just confused, Harley realized that Brad Green's last words ("god free") were an attempt to implicate his accomplice, Alex! As she railed at Alexandra for her lies and deception, to the shock of both woman, Gus stepped in and demanded that Harley back off his family. Wanting to give Gus the wedding he deserved, Harley agreed, but later demanded that Alexandra break up with Buzz to spare him the pain she'll undoubtedly cause him once he learned the truth. Although Alex tried to dump Buzz, stating that he was beneath her, he wouldn't buy it and she was unable to break his heart. Unfortunately, things would draw to a close the following day, when Frank accidentally came across a security tape showing Gus and Alex discussing her collusion with Brad! In short order, Harley ended her engagement to Gus (who was about to reveal the truth) and Buzz confronted Alex about what she'd been trying to do to his son's career. Although he tried to give her the opportunity to confess what she'd done, she remained stoic to the end leaving Buzz no choice but to turn the incriminating evidence to Ross. That day, Alex was arrested as Gus, Alan and Buzz looked on. The next day, Buzz unexpectedly visited Alex in jail. Desperately wanting his forgiveness, she pled for his understanding, but he was unable to forgive her for hurting his children. Wanting to undo the damage she'd done, Alex asked to see Ross, in order to help Frank.
In jail for her crime, Alex tried to atone herself by trying to convince Gus to fight for Harley's forgiveness and tried to convince Harley to forgive Gus. Unfortunately, her words had no effect on Harley. As Alex languished in prison, Phillip had taken it upon himself to get revenge on the Coopers for what he saw as an injustice against the Spaulding family. Phillip's plan was to have Buzz's restaurant, Company, destroyed. Phillip's callousness and relentless pursuit of Company caused Buzz to have a heart attack. Thankfully, he recovered and Alex was permitted a pass to visit him in the hospital. In the meantime, Phillip's war against the Coopers was heating up, and although Gus sought Alex's help, there was nothing she could do in jail. Although she tried to reason with Phillip and make him see that he'd once had a heart, her pleas fell on deaf ears. Weeks later, Alex seemed to get her chance for redemption when Olivia was jailed and faced with deportation. Striking a deal, Alex agreed to try to reason with an out of control Phillip (who Olivia believed was behind her deportation) in exchange for Olivia trying to get her out of jail. Unfortunately, when Alex tried to call her nephew, he shocked her by hanging up on her. Later, Alex received a surprise visitor--Lizzie. Noticing how shaken Lizzie was, Alex tried to get her to talk and was shocked when Lizzie confessed that she was responsible for a hit and run! Seeing that the guilt was eating at Lizzie, Alex convinced her to confess to the police. Alex's advice would enrage Phillip (who wanted to cover up the incident) and he arranged for Alex to be given a pass out of jail for the night. Although a cold Phillip initially led Alex to believe that he was plotting to kill her, he soon revealed that his real plan was to have her transferred and eventually lost in the prison system. A mere day later, Phillip would be murdered. Finally, Alan was able to use his connection to the governor to get Alexandra released.
In the meantime, Gus was looking into Phillip's murder. Though Harley was the number one suspect, Alexandra wasn't convinced and gave Gus her support by giving him a string of pearls for him to sell in order to provide Harley with the best defense. Despite Gus's best efforts Harley was arrested, and although Alexandra tried to convince Alan to forgive both Gus and Harley, he refused. Later, Alex would be shocked at the identity of Phillip's true killer--Alan! Having found the bloody gloves that implicated Alan in the murder, Alexandra quickly hid them in the attic. Later, when a panicked Alan couldn't find the gloves, he realized that someone knew what he did. Soon after, Alex set him up to find the gloves in a drawer and picked that moment to walk in and confront him about what he'd done. Although Alan tried to deny it, he ultimately confessed. Alan explained to a horrified Alex that Phillip was out of control that night, threatening to run off with the children and taunting him. With the gun in reach, Alan snapped and shot Phillip out of anger and desperation. Alan then persuaded a reluctant Alex to keep his secret, citing that they were family and had to protect one another. Days later, Alex was horrified to hear Alan order Sebastian to permanently silence his blackmailer. Shocked that she just overheard her brother order a man killed, Alex tried to talk some sense into Alan, but a cold and threatening Alan maintained that Wallace, or anyone else that was a danger to him, had to be taken care of in any way possible. Knowing Alan was dangerous enough to include her in that threat, Alex stayed quiet. When he tried pressuring her into giving him the bloody gloves, Alexandra refused and as insurance made a videotape detailing Alan's confession and the location of the bloody gloves.
Realizing that Alan was becoming more and more dangerous, Alex informed him about the tape she'd made and threatened to use it if anyone was hurt. Weeks later, things finally came to head when a note from the blackmailer wound up in Harley's possession. Harley now knew the truth as well and set up Alan to meet her and others at Company. In front of witnesses, a gun-toting Alan cofessed to shooting Phillip. When Alan tried to weasel out of it, Alex stepped forward and revealed that she had physical evidence that Alan shot Phillip. With Alexandra's testimony, all charges against Harley were dropped and she was finally free. Unfortunately, Alex lost Buzz in the process since he couldn't forgive her for keeping quiet for so many weeks after she'd learned the truth. In the meantime, Alan shocked everyone by revealing that Phillip was actually alive--Alan faked his death in order to protect him. However, Alan's claim couldn't be proven and he was sent to a mental hospital. At the end of the year, Alan was finally given a hearing as to whether he should be released from the mental hospital. Although Beth, Alex and Lizzie each made a sane, reasonable argument for why Alan needed to remain in custody, he was ultimately freed but disappeared along with Gus.
In 2006, Alex made it clear to Alan-Michael that she knew he was planning on taking over Spaulding and warned him that his relationship with Marina Cooper could be a casualty. A month later, Alexandra was sincerely saddened when Alan was declared dead and chagrined when Alan-Michael refused to go to the memorial service for his own father. Luckily, in March, Alan and Gus had both been found alive and returned to Springfield. Later, Alex, and the rest of Springfield was shocked to learn that Alan had spoken the truth a year earlier: Phillip was alive. Unfortunately, he refused to be found and had gone into hiding. After this startling revelation, Alex put feelers for Phillip all over the world. Alexandra also tried to support Lizzie when Alan threatened to take away her child. In early 2007, Alex was horrified when Alan announced his engagement to District Attorney Doris Wolfe. Suspiciously enough, this engagement happened immediately after the District Attorney's office found that Alan was innocent of the death of Tammy Winslow. Though, on the day of his wedding, Alex tried to convince Alan that Doris was a greedy blackmailer. Unfortunately, Alan wouldn't heed her advice and went through with the ceremony. Afterwards at the reception, Doris's teenaged not-very-sophisticated daughter, Ashlee, flustered Alex even further by asking for advice on how to maneuver in the high class world of the Spauldings. Later, everyone was shocked when Alan collapsed while getting out of the elevator—he'd been shot. After lingering in a coma for weeks, Alan finally woke up and made a full recovery.
Not long after, Alexandra had a spat with her chauffeur and impulsively fired him when he showed up late. Declaring that she could pick a better driver off the street, Alexandra did just that and hired a handsome young man named Cyrus Foley. Days later, Cyrus, an international criminal, was arrested. Having taken a liking to Cyrus, Alexandra arranged him top notch counsel and the charges against him were dropped for lack of evidence. She continued to keep the dashing Cyrus in her employ and arranged for him to have lodgings in the Spaulding gate house. Impressed by his panache, Alexandra introduced her to several of her business associates and social contacts. However, Cyrus was very smitten with Marina—something that Alex did not like at all. Weeks later, Alex caught Cyrus with her pearls and he admitted that he had run into a financial bind and could either rob her or leave her. Apparently there was a problem with his green card and he was in danger of being deported. Not wanting him to leave, Alexandra came up with a solution---they could get married. Alex made it clear that all she expected was companionship though she confided to Lillian that she liked Cyrus and wouldn't object to something else developing. After throwing a lavish wedding, Alexandra had her lawyer draw up an agreement giving Cyrus a sizable allowance that would get larger the longer they stayed married. She then gave Cyrus one condition—he could see any other woman he wanted, except Marina. Alexandra recognized that Cyrus had real feelings for Marina and didn't want that to complicate things. Soon after, Alex tried to get Marina out of town by arranging for a job offer in Washington, DC. Unfortunately, Marina didn't take it.
Not long after, Alexandra planned a huge charity ball for the Diabetes Foundation. Unfortunately, the night of the ball Alexandra was shocked to learn that not only had her bank account been wiped out—but several of the guests' had as well. Though she refused to believe that Cyrus was involved, Alex knew that he had to be him. That same night, Cyrus was apprehended. Though he had a change of heart and deposited all fo the money in his account, he wound up double crossing his partner, Griggs, who responded by kidnapping Marina. Alex then quickly offered to use Spaulding money to help get Marina back. Cyrus was touched by her offer and never suspected that Alex arranged the kidnapping to begin with. Though Cyrus never suspected, Alan did and praised Alexandra for her actions. Unfortunately, Griggs was not a patient man. He was anxious for his money and made it clear that he would have no problem killing Marina. However, before she was able to wire the money to Griggs, Alex was suddenly seized by an embolism and collapsed. Thankfully Alex recovered and was surprised by a visit from Cyrus at the hospital. To Cyrus's surprise, Alex forgave him for stealing from her.
Not long after, Alex received a menacing card from Griggs, which said she better pay up soon. Unnerved, Alexandra called Griggs from the hospital pay phone. Unfortunately, she was overheard by Harley who did some digging and quickly discovered that Alex was talking to Griggs. Harley told Cyrus her belief that Alex was behind the kidnapping. To trap Alex into confessing, Cyrus fed Alexandra (now released from Cedars) with drinks. At one point, Alex displayed the bracelet she was wearing—the one Griggs sent her which belonged to Marina. Recognizing the bracelet, Cyrus realized Harley was right and he and Harley demanded to know where Marina was. The trouble was Alex had no idea so the pair kidnapped Alex to Harley's and forced her to help them get Marina back. Alex complied then tried to entice Cyrus to stay married to her in exchange for twisting the story so neither one of them goes to prison. (by suggesting that Griggs forced Cyrus into the robbery by threatening Marina) Disgusted by Alex, Cyrus refused the offer. Angry, Harley forced Alex to call Griggs and tell him she wouldn't supply him with money until they had proof that Marina was alive. Griggs realized that this wasn't Alex's idea but when Harley got on the phone, he agreed to exchange a final payment for Marina's freedom – but Harley had to deliver it alone. A worried Cyrus tried to follow but was waylaid by Frank, who was tipped off by concerned Alex. Luckily, Cyrus was able to convince Frank that he needed to find Marina and Frank let him go to the docks. Though the pair succeeded in recovering Marina, Cyrus was forced into captivity and Harley went off to rescue Cyrus. In the meantime, Alex visited Marina who accused her of being behind the kidnapping. Alex didn't deny it and informed Marina that Cyrus never had any intention of returning the money he had stolen despite what he told her. Not feeling the least bit guilty of what she had done, Alex slyly told Marina the chemistry she had seen between Cyrus and Harley.
Meanwhile, Griggs was rushed to the ER and he weakly told Alex where Cyrus and Harley were. They were in an old abandoned church apparently dead when the floor fell through. She then went to the church which had just been torn down. Clearly convinced they were dead, Alex kept quiet. Though Marina was convinced that Alex knew where the pair was, Alexandra kept mum and informed Marina that Cyrus had fled town. However, Marina was convinced Alex was lying and tricked her into confessing by claiming to have found Cyrus and Harley. Luckily, the pair was discovered alive. As for Alex, she was saved from kidnapping charges from Marina by keeping quiet about Cyrus stealing the money. Though Alan insisted that Alexandra divorce Cyrus and get him away from the family, Alex refused to give up on her own happiness. Days later, an INS agent called Alex to ask about the state of her marriage and Alex insisted that all was well. She then called Cyrus and demanded that he come home. Cyrus had no choice but to comply but made it clear that he would never forgive Alex. Showing Alexandra that he had the upper hand, he went to his room with Marina. Meanwhile, since Cyrus was spending most of his days away from the mansion, Alex finally decided it was best to end things and gave him a divorce. She assured him that she would tell immigration that the marriage was real since for her it was.
In 2008, Alan apparently began receiving e-mail messages from Phillip. Though Alexandra warned Alan not to trust him so they don't know Phillip anymore, Alan was certain that Phillip had the family's best interests at heart. Not long after, the IRS conducted a surprise audit of Spaulding. Investigators found evidence of financial misconduct and all of Spaulding's assets—including the mansion—were seized. Then days later, Gus was killed in a motorcycle accident. Despite her previous anger at Alan, Alexandra was on hand to comfort him at Gus's funeral. Several weeks later, Bill Lewis used Lizzie to get a foothold in Spaulding Enterprises and ultimately took over the company. At this point, Alexandra began working as a business consultant and when Bill was called away at the birth of his son, Alex helped Dinah (the person responsible for setting up Alan) run an important business meeting. Meanwhile, in the next few months, Alex dealt with Alan who claimed to be receiving visions of Gus. She also noticed that Dinah seemed underappreciated by her brother. Sympathizing, Alex convinced Dinah to help Alan get Spaulding back so that Bill would see how smart Dinah was. Not long after, Alan went to New York on business and collapsed. Afterwards, Bill discovered Alex's number on Dinah's phone. Bill confronted Alex with his suspicion that Dinah leaked his business deal to Alan. Alex denied it. In the meantime, Lizzie took the meeting that Alan was supposed to take in New York and wound up with 49% of Bill's company. At the same time, It was learned that Alan's visions were caused by a blood clot. Though Alan refused treatment at first, Lizzie convinced him to get the problem corrected. Within the next few weeks, Alan recovered from his surgery. While supporting Alan, Alex also supported Lizzie who was more concerned with her relationship with Bill than building up more power in the company. By the end of the year, Alan was becoming more like his old self and told Alexandra his intention of getting his power back.
In 2009, Alexandra, and the rest of Springfield, was shocked by Phillip's return. When Phillip was placed in jail for his actions before he left, he called Alex who filled him in on some of what he missed. Alexandra warned Phillip that Lizzie had cut herself off and was acting like Phillip did before he left town. Though Phillip was sentenced to jail time, he received a pardon thanks to a teenaged James who had been dating the governor's daughter. Alan was not pleased with Phillip's return since he was convinced that Phillip was going to steal his power away. Though Alexandra tried to convince Alan to stop being so paranoid, Alan continued to scheme against his son. While Alexandra thought Phillip should go back to work at Spaulding-Lewis, Alan was against it. Though she knew that Alan was trying to keep Phillip out of the company, Alexandra kept mum.Alan got his way by arranging for Phillip to be taken to Ravenwood for evaluation. Luckily, Phillip was released. Months later, as Lizzie and Bill were preparing to leave the company, Alan told Alexandra of his intention to return as CEO of Spaulding. Eventually, Alan was voted in as CEO. Meanwhile, Alexandra worked with Vanessa to plan Lizzie and Bill's wedding until Lizzie decided that she wanted to handle it herself. Although Alan initially refused to attend, Phillip insisted that he go with Alexandra.
Weeks later, the Spaulding family was devastated to learn that Phillip was suffering from a terminal disease. Though Alan initially closed himself off emotionally, when he learned that he was a potential match for a bone marrow transplant that might save Phillip, he ultimately decided to go ahead with the experimental and dangerous procedure. Though it was successful in saving Phillip, Alan died of a heart attack a week later. Faced with the loss of her beloved brother, Alexandra stayed strong for the family and only broke down in the arms of an unexpected visitor---Fletcher, who came as soon as he'd heard the news about Alan. Afterwards, Alexandra decided to leave Springfield to travel abroad with Fletcher.

Post a Comment

Share on Facebook

Tweet this

Submit Feedback