Emma Spencer Spaulding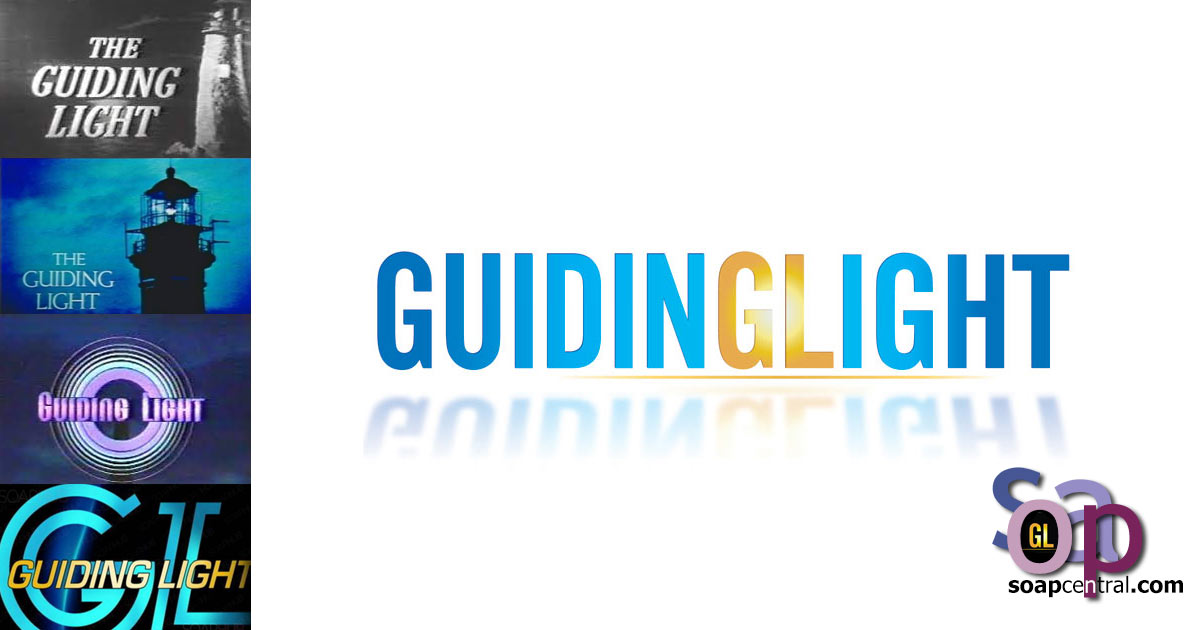 Kathryn Hall (2006 to October 11, 2007)
Jacqueline Tsirkin (October 29, 2007 to September 18, 2009)
Born Fall 2003 (Revised to October 29, 2000 when she turned 7 in 2007)
Student
The farmhouse with her mother and Natalia
Single
None
Phillip Spaulding (father)
Olivia Spencer (mother)
Bill Lewis (Former adoptive father; adoption revoked in 2007)
Ava Peralta (half-sister)
Elizabeth "Lizzie" Spaulding (half-sister)
Alan Cooper "Zach" Spaulding (half-brother)
James Spaulding (half-brother)
Francesca Cooper (stepsister)
Alan Spaulding (paternal adopted grandfather; deceased)
Elizabeth Granville Spaulding (paternal adopted grandmother)
Justin Marler (paternal biological grandfather)
Jacqueline "Jackie" Scott Marler (paternal biological grandmother; Deceased)
Gregory Spencer (maternal grandfather; deceased)
Rebecca Spencer (maternal grandmother; deceased)
Brandon Spaulding (paternal adopted great-grandfather/deceased)
Penelope Spaulding (paternal adopted great-grandmother/deceased)
Dr. Emmet Scott (paternal biological great-grandfather; deceased)
Evelyn (maiden name unknown) Scott (paternal biological great-grandmother; deceased)
Emily (maiden name unknown) Marler (paternal biological great-grandmother; Deceased)
Max Harlan Lewis (nephew; deceased)
Gus Aitoro (uncle)
Alan-Michael Spaulding (uncle)
Marissa Spencer Randall (aunt; deceased)
Sam Spencer (uncle)
Peyton Raines (aunt)
Samantha Marler (biological aunt)
Alexandra Spaulding (great-aunt)
Amanda Spaulding (great-aunt)
Victoria Spaulding (great-aunt)
Ross Marler (biological great-uncle; deceased)
Ben Warren (biological great-uncle/deceased)
Lainie Marler (biological great-aunt)
Raphael "Rafe' Rivera (first cousin)
Jonathan Randall (adopted first cousin)
Brandon "Lujack" Luvonoczek (first cousin once removed; deceased)
Nick McHenry Spaulding (first cousin once removed)
Dinah Marler (first cousin once removed)
Drew Jacobs (first cousin once removed)
Vicky Spaulding (first cousin once removed)
Kevin Marler (first cousin once removed)
Jason Marler (first cousin once removed)
Clarissa Marler (first cousin once removed)
Sarah Randall (adopted first cousin once removed)
None
None
For most of Emma Spencer Spaulding's life, it was her and her mother against the world. Conceived from a romance between Olivia Spencer and Phillip Spaulding, in 2003, Emma was born in secret when a pregnant Olivia fled Springfield in fear of Phillip's teenage daughter, Lizzie. Resentful of Olivia's baby, a selfish Lizzie tore up the carpet in the Beacon hoping that Olivia was fall and suffer a miscarriage. After being gone for months, Olivia returned to town and told everyone that her baby had died. However, unbeknownst to everyone, Emma was being cared for by Olivia's brother, Sam. Though her plan was to leave Springfield after breaking the news, Olivia was shocked to learn that Phillip had a nervous breakdown while she was gone. Olivia visited him at Ravenwood Mental Hospital and found him nearly catatonic. For the sake of her child's financial future, Olivia quickly married Phillip.
In early 2004, Emma's existence was discovered by Olivia's former rival, Cassie Winslow when a suspicious Cassie followed Olivia to Sam's. Cassie insisted that Olivia tell Phillip the truth. Finally, months after her birth, Olivia took Emma to Ravenwood and introduced her to her father. Though Phillip denied that was his child, Olivia quickly convinced him and made him promise not to tell a soul. Unfortunately, Phillip mentioned the baby to Lizzie who later kidnapped Emma and gave her to Phillip. When Olivia discovered what happened, Phillip covered for Lizzie. Not long after, Phillip's father, Alan finally met his new granddaughter and invited Olivia and Emma to stay at the Spaulding mansion. Though reluctant, Olivia agreed as long as Lizzie was nowhere near Emma. In the meantime, Phillip was released from the hospital. Unfortunately, time in the mental hospital had taken toil; this was not the same old Phillip. The Spaulding marriage was a battle of wills as Phillip blackmailed Olivia into staying married to him and openly defied her decree that Lizzie stay away. By late summer, Phillip finally granted Olivia a divorce. Months later, a vengeful and paranoid Phillip, kidnapped all of his children, including Emma. Unfortunately, after sending a message for Olivia, and others, to meet him, Phillip was found dead of a gunshot wound. Though no one had any idea where the children were, luckily Gus Aitoro was able to find them.
In the midst of all this, Olivia fell in love with Bill Lewis and wanted to adopt Emma as his own. When Alan learned about this, Alan had Olivia admitted to Ravenwood to make certain she honored his grandparental rights. Thanks to Bill, Olivia escaped, in early 2005, and reclaimed Emma. Meanwhile, Harley Cooper was the prime suspect in Phillip's murder. Convinced she was innocent, Gus looked at another suspect—Olivia. Since her and Phillip's antagonistic relationship was no secret, Olivia went on run with Emma. After hiding for a while, Olivia finally called Bill and told him she was at the Spaulding cottage. Though Bill tried to go to her alone, Gus learned about it and tagged along. Although that lead to a dead end, soon after Gus discovered that Olivia was hiding out at Cross Creek. Then in an effort to get her to confess he kidnapped Emma and sent a message stating she'd only get her daughter if she returned to Springfield. Olivia returned only to hold Gus at gunpoint. He then began speaking like Phillip, vowing that she'd never get her daughter back. Olivia nearly cracked, apparently on the verge of confessing to something when Bill stepped in and convinced her to drop the gun. Suddenly, Emma ran in to see her mother, and Gus had no choice but to give up. Later, Phillip's shooter was revealed to be Alan. But that wasn't all—Phillip was never dead! Apparently, Alan faked his death so Phillip could get help. Unfortunately, Phillip was now nowhere to be found. Meanwhile, Bill's adoption of Emma was finally finalized. Unfortunately, mere months later, Bill would leave Olivia and Springfield behind. From that point on, Olivia raised Emma alone.
In 2006, Olivia started dating Frank Cooper while enjoying a friendship with his father, Buzz. By July of that year, Olivia realized that Buzz was the man she wanted to be with. In the meantime, Olivia kept butting heads with Ava Peralta. Neither woman liked each other but Buzz tried to keep them to keep the peace since Ava was dating his son, Coop. On Buzz's suggestion, Olivia agreed to have Ava and Coop babysit Emma. Unfortunately, while their back was turned, Emma snuck a bottle of Ava's perfume out and later drank it. That night, Olivia was horrified when Emma wouldn't wake up. The girl was rushed to hospital and remained comatose for several days. Fortunately, Emma woke up and told her mother that she had a dream about her sister, but it wasn't Lizzie. The comment unsettled Olivia since she had given up a child years earlier when she was just a teen. Soon after, everyone was shocked to learn that Ava was that child. Though it took time, Olivia and Ava bonded. In 2007, Olivia's plans to marry Buzz were derailed by her feelings for Ava's father. Again, Olivia was left alone to raise Emma. Later, on Emma's 7th birthday, she received a present from Phillip. No one had heard from Philip in years and with no knowledge of his psychological well being, Olivia was terrified that Phillip would come after Emma. The fact that Emma was asking about her father, didn't help. Not long after, Emma was elated when Bill returned to town. Unfortunately, Bill didn't spend too much time with Emma; he was too concerned about business. Weeks after returning, Bill finally stopped by to go skating but Olivia turned him away. Having heard about how he ousted his father from his own company, Olivia decided that Bill wasn't father material anymore and got Gus to draw up papers revoking the adoption. At the same time, Emma's Uncle Gus was spending a lot of time with her and Olivia.
In 2008, Emma noticed that her mother seldom played with her anymore. Instead, Ava or even Gus's wife, Natalia, would spend time with her. Finally, Olivia told Emma that she was very ill. She had a bad heart so there was a chance Olivia could die. Olivia assured her daughter that both Ava and Gus would take care of her and told Emma that she would always live on in her heart. Weeks later, Emma was on hand to watch her mother marry Ava's father, Jeffrey O'Neill. Immediately after, Olivia collapsed and was rushed to the hospital. The same day that Gus died in a motorcycle accident, Olivia received a heart—Gus's. Though both Emma and Ava were pleased that their mother was going to live, Olivia couldn't speak to her daughters for days since she felt that she was alive at Gus's expense. Fortunately, over the course of the next several weeks, Olivia was able to move past her survivor's guilt and made a full recovery. Late that summer, Emma and Olivia finally moved back into the Beacon. Later, Emma was happy when Olivia informed her that she got a new job as spokesperson for a chain of hotels. However, as the weeks went on, Olivia seemed to get sicker. In the meantime, Natalia continued to befriend Olivia and look after Emma. When Olivia failed to show up on Halloween, it was Natalia who took Emma trick or treating. By Christmas, Natalia made plans to buy a house of her own. When it became apparent that she could not afford the monthly payments, Olivia suggested that she and Emma move in and pay rent. However, arguments over Christmas decorations and how to celebrate the holiday showed Olivia that living with Natalia was probably a bad idea since they were too different. Not wanting to move back into the hotel, Emma ran off to visit Rafe. She was quickly found and returned to her mother. Seeing how much Emma wanted to stay at a real home, Olivia agreed to stay with Natalia.
In 2009, Emma read a report to her class titled "My Two Mommies." Though Emma was oblivious as to what that implied, the adults perceived that as meaning that Olivia and Natalia were in a romantic relationship. The paper, which was placed on-line, caught Alan's attention as well and he questioned the wisdom of Emma living with Olivia and Natalia. Emma herself faced consequences when one of her friends, Derek, was forbidden to play with her because of her paper. Months later, Emma was thrilled to learn that her father was back in town. When Olivia forbade any contact, Emma snuck out to visit Phillip. Unfortunately, she was caught by Remy who called Natalia. Meanwhile, Emma learned that Phillip was on trial for having kidnapped her when she was younger. Without Olivia's permission, Emma testified on Phillip's behalf and told the court that she did not want to lose her father. Luckily, Phillip was quickly pardoned by the governor.
Meanwhile, Natalia had become engaged to Frank Cooper. Though happy for Natalia, Emma was sad to learn that Emma and Olivia were going to have to move out because Natalia was getting married.Though the wedding never happened, Emma and Olivia continued to reside at the Beacon. Several weeks later, Natalia suddenly left Springfield without an explanation. Natalia's absence greatly upset Olivia and she became distracted and short tempered around Emma. Soon after, Emma paid a visit to Ava in San Francisco and by the time she returned to Springfield, Natalia was back. Though Emma was happy to see her, Olivia's relationship with Natalia remained strained. Emma's joy over Natalia's upcoming pregnancy was marred by the news that Phillip was very sick. Fortunately, there were happy endings for everyone as Phillip recovered and Olivia and Natalia reunited. As Emma predicted, Natalia had a girl and named her Francesca after Frank.

Post a Comment

Share on Facebook

Tweet this

Submit Feedback