Dr. Justin Marler, MD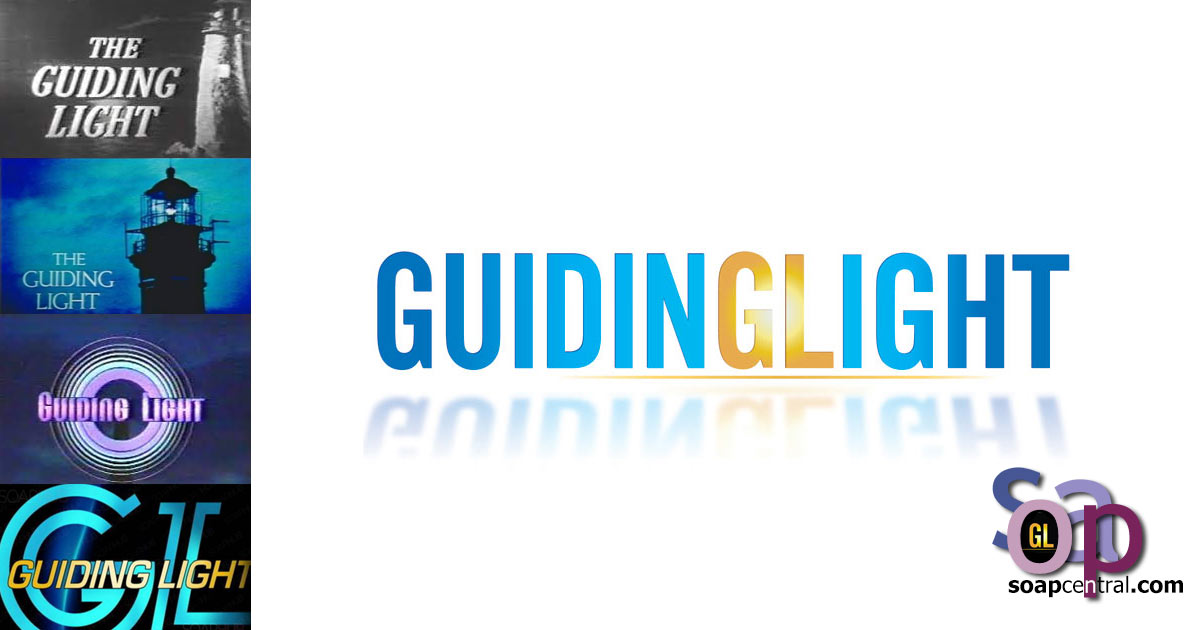 Tom O'Rourke (May 1976 to September 23, 1983)
Christopher Pennock (May 9, 1990 to April 1991)
Cardiologist, formerly at Cedars Hospital
Montana
Single/Widowed (Jackie Scott Marler)
Jacqueline "Jackie" Scott (Divorced; deceased) (m. & div. 1970)
Elizabeth Spaulding (Divorced) (m. Aug 79; div. 1980?)
Jacqueline "Jackie" Scott Marler (deceased) (m. 1981)
Emily (maiden name unknown) Marler (Mother; deceased)
Ross Marler (brother; deceased)
Lainie Marler Bowden (sister)
Ben Warren (half-brother; Deceased)
Dinah Marler (niece)
Drew Jacobs (niece)
Jason Marler (nephew)
Kevin Marler (nephew)
Clarissa Marler (niece)
Lizzie Spaulding (granddaughter)
Alan Cooper "Zach" Spaulding (grandson)
James Spaulding (grandson)
Emma Spencer Spaulding (granddaughter)
Sarah Randall (great-granddaughter)
Bernadette "Bunny" (Last name unknown) (Aunt; deceased)
Emmet Scott (father-in-law; deceased)
Blake Thorpe Marler (sister-in-law)
Phillip Spaulding (Son; with Jackie)
Samantha Marler (Daugher; with Jackie)
Brandy Shelloe (lovers)
Sara McIntyre (dated)
Ann Jeffers (dated)
Ivy Pierce (dated)
Helena Manzini (lovers)
None
Justin Marler, a native of Chicago, married Jackie Scott to gain favor with her father, prominent Chicago doctor Emmet Scott, and to further his career as a cardiologist. Unfortunately, both Jackie and Justin were quite immature going into the marriage and both were into very different things. Whereas, Jackie would love to visit art museums, Justin would want to sit on the couch in the living room and watch a football game. Whereas, Jackie would want to take a shopping trip in Paris, France, Justin would just soon go and take fishing trips to Wisconsin. Later, Justin met Brandy Shelloe, a young medical student he was treating at Northwestern's medical clinic. Justin became smitten with the very beautiful Brandy, who shared many of Justin's interests. Justin was quite open to the possibility of having an affair. Unfortunately, one afternoon, Jackie caught them in bed together and ran off to Paris. Years later, in 1976, Justin was hired as the new cardiologist of Cedars where he began treating Dr. Joe Werner. Though Justin was able to successfully operate on Joe, Joe would, nonetheless, die of a massive heart attack later in India. Following Joe's death, Justin was on hand to comfort his grieving widow, Sara McIntyre, the resident psychiatrist at Cedars. Soon Justin became attracted to her, but, in an interesting twist Dr. Steve Jackson hired Brandy Shelloe as Justin's secretary! Although, Justin tried to be true and not cheat on Sarah, in early 1977, he was soon tempted by Brandy to restart their affair. Then one day Jackie came to visit, to get some clarification on certain matters of their divorce, and she arrived at Justin's to find both he and Brandy in a state of undress! Angry, Jackie informed Sara about the indiscretion and after a bitter fight, Sara and Justin broke off their relationship. Ashamed at his indiscretion, Justin had Brandy fired from cedars.
In 1978, Justin was shocked to see Jackie spending time with the wealthy Spauldings. What confused him was how much time she was spending with Alan's 7-year-old son, Phillip. Jackie, however, was unwilling to offer any explanation and so Justin let the matter drop. Soon, Phillip started suffering from chest pains and shortness of breath, so his mother, Elizabeth, who had just divorced Alan, took him to Justin for treatment on Jackie's recommendation. Though very confused since Phillip had a congenital heart defect yet there was no history of it in either Alan or Elizabeth's family, nonetheless Justin was able to help Phillip and soon bonded with the boy while he also fell in love with Elizabeth. Meanwhile, Alan married Jackie in 1979. That same year, when Elizabeth won custody of Phillip against Alan, she and Justin married. However, it soon became evident that Elizabeth married Justin more from gratitude for saving Phillip than love, so, she had an affair with her ex-flame, Mike Bauer. Finally, in 1980, a guilty Elizabeth confessed the truth to Justin and they divorced amicably. Then one day, Justin went to Jackie's apartment and found her sprawled on the floor. Luckily, he was able to save her life, but in her delirium Jackie, who was now divorced from Alan, blurted out a startling revelation: Phillip was HER child. Later at the hospital, Jackie confessed the truth: Justin was Phillip's real father! Years earlier, after divorcing Justin when he cheated on her, Jackie found herself pregnant but kept it a secret. Wanting to give the child a stable home, she gave him up. She later learned that Phillip was given to Elizabeth to replace the child she delivered which was stillborn. At this point, Justin and Jackie grew closer and married again. When Elizabeth learned that Justin and Jackie were Phillip's real parents, the stress got too much for her and she left for Switzerland after sending Phillip to the Marlers' to live.
In the summer of 1981, the Marlers found themselves under pressure from Spaulding employee, Diane Ballard. Armed with proof that Alan engineered the illegal adoption (among other things), Diane tried to force Justin's brother, attorney Ross Marler, into forcing Phillip out of Alan's will. Finally, one night, Jackie and Justin separately, visited Diane to reason with her. When Diane turned up dead, the Marlers became suspects but were quickly cleared. In 1982, Alan finally learned that the Marlers were Phillip's parents. In the meantime, Ross married Carrie Todd. Unfortunately, Carrie would have secrets which would lead to dire consequences. Almost immediately after her wedding, Justin would spot his new sister-in-law arm in arm with Josh Lewis. Soon after, while Jackie was out of town visiting her father, Carrie crawled into Justin's bed, when he threw her out she warned him to tell no one or else she'd lie that they had an affair. Soon after, while arguing with Justin over her actions, Carrie would suddenly kiss him just as Jackie walked in the room! Stunned, Jackie went back home to her father's and Carrie would tell Ross that Justin had come on to her. Though Justin vehemently denied this, Jackie was confused and refused to return to Springfield, while Ross and Justin came to blows over the alleged romance. In order to clear himself, Justin demanded that Carrie see a psychiatrist since she was clearly delusional. However, no one would believe him until Carrie attacked Ross! Finally at the psychiatrist's office, Justin received a shock: Carrie was suffering from Split Personality Disorder. Chagrined, Carrie called Jackie to tell her that there never was an affair. Overjoyed, Jackie took the next plane to return home but tragedy struck when her plane went down and Jackie died, although her body was never found.
At Jackie's funeral, Justin met an old friend of Jackie's named Helena Manzini and was very intrigued by the beautiful Italian. Helena thought that Justin was handsome, but realized that Justin, Phillip, and Justin and Jackie's recently born daughter, Samantha, were not ready for another woman to come into their lives, so Helena backed off. Justin was in a period of mourning for several months and when his friend, Eve Stapleton McFarren moved away, she asked Helena to look in on the Marlers from time to time, which Helena graciously did. As 1983 progressed, Justin came to appreciate Helena and eventually was ready to try to date another woman, again. For Justin that woman would be Helena. Helena, although willing, did decide to try to take things slow. About this time, Phillip began to wonder why he was raised by the Marlers. At about this time, Phillip started to see a new young girl in town, Melinda "Mindy" Sue Lewis. When Mindy learned, by accident, that Phillip's true biological parents were actually the Marlers, she told Phillip's other friend, Rick Bauer with Bradley Raines overhearing every word. Seeing dollar signs, Bradley anonymously blackmailed Alan for $100,000. As a result, Alan and Justin decided to tell Phillip the truth. Unfortunately Phillip had already found out about his parentage from Bradley and rejected both Justin and Alan. At about this time, Justin asked Helena to marry him and she said yes. However the couple decided against announcing their engagement, while so much pain was going on. Soon after, Justin decided he needed to take Samantha to Arizona for her asthma, and asked Helena to accompany them there. Helena said yes. However, in 1990 Samantha would mention to Phillip that Justin had become such a workaholic that he and Helena argued all the time and Helena left him and went back to Europe.
In May 1990, Justin, now living in India, learned that a teenaged Samantha was dating an ex-con named Dylan Lewis. Disapproving, Justin returned to Springfield with his friend, Daniel St. John. When Justin arrived, Phillip and Samantha noticed that Justin was no longer wearing the wedding band that Helena had given him. Not wanting to make Justin hurt anymore than he already was, just assumed that Justin and Helena had gotten a divorce. Meanwhile Justin's resistance about Dylan only made Sam more rebellious and though Justin even got a court order to stop Dylan from seeing Sam, they attempted to elope but Justin, Ross and the Lewises stopped them. Not long after, a now mentally unstable Reva Lewis arranged for Dylan and Sam to meet during a family vacation in Florida. Tragically, Sam got involved in a car accident with Reva and was left paralyzed. Justin and Dylan helped her and, in the process, Justin realized Dylan's good nature and accepted him. At this time, Phillip was falsely accused of Neill Everest's murder and, to Justin's grief, Phillip would soon apparently end up dead after a car explosion. About this time, it was discovered that Justin had contracted malaria in India. Though he was certain his death was imminent, in early 1991, Daniel was successful in developing a cure that saved Justin's life. Meanwhile, Phillip returned alive and well, while Sam was able to walk again when Daniel attempted a risky operation on legs. Finally realizing that Samantha was a grown woman who could take care of herself, Justin went back to India. By 2002, Justin's work in India must have been finished since he was now living in Montana.

Post a Comment

Share on Facebook

Tweet this

Submit Feedback