Sunset Beach Recaps: The week of December 14, 1998 on SB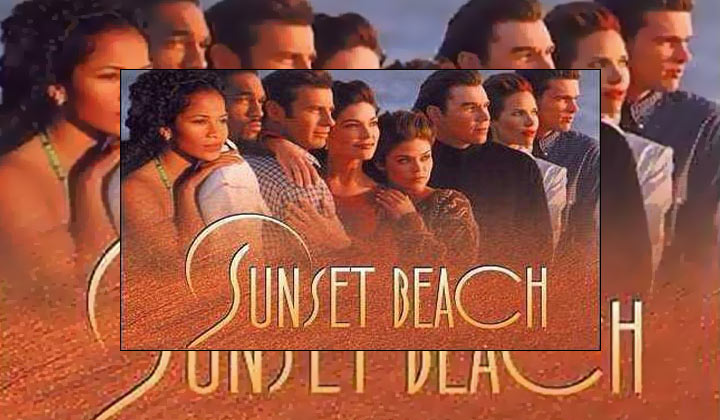 Monday, December 14, 1998
Gabi and Antonio are trapped in the cabin of the abandoned boat. Antonio dislocates his shoulder trying to escape. Gabi's forced to take his shirt off and pop the shoulder back into place.
Maria stuns Ben and Meg by announcing her memory has returned. Ben quizzes her on some basic facts about her life and she successfully answers all his questions. Ben's concerned that while Maria does have all the facts straight, there's no emotion in her memory. Meanwhile, Maria feels terrible for lying to everyone about her memory and decides to move out of Ben's house. Meg gets her to change her mind.
Ricardo and Ruiz spot AJ and Francesca on the beach, just as AJ and Francesca spot a body washing up on shore. While searching the body for ID, Ricardo finds a letter, with a rose symbol, addressed to Antonio. Later, as Francesca naps on AJ's couch, there's a tap on the door. Francesca lets out a blood-curdling scream as she opens the door and comes face-to-face with a mummified version of Cole. Carmen told Ricardo the cards say Gabi has a secret. Jimmy spots a small shipping barrel bobbing in the waves. The side of the crate displays a rose symbol identical to the one on the letter Ricardo found in the dead man's pocket.
Elsewhere, Tim skillfully manipulates Sara.
Tuesday, December 15, 1998
Francesca screams as she opens the door to Cole who's turned into a mummy. AJ sees Cole's disheveled-not a mummy. Cole's learned if they don't restore all the jewels to the Rosario Madonna by midnight Christmas Eve, everyone who's come in contact with the jewels will die.
Annie manages to get a hundred thousand dollars to pay off the blackmailer but Gregory finds the money when he accidentally takes the briefcase. Gregory locks the money in a safe. Caitlin freaks out when the caller calls again and describes what she's wearing. Meanwhile, Cole realizes Olivia stayed behind at the pier after Hillary was killed, and wants to ask her about the missing emerald. Ricardo learns Juan Sanchez didn't die from drowning. Antonio and Gabi, locked in the boat cabin, frantically try to find a way out.
Amy vows to steal the emerald back from Emily. She hopes it will reverse Emily's blindness. She tries a reverse chant, and is caught by Olivia. Amy manages to get the necklace when Emily takes a bath.
Michael and Casey tell Jimmy they can't open the lost crate they've found until someone claims it.
Wednesday, December 16, 1998
Ben is trouble that Maria's memories don't evoke more emotion from her. Maria recalls the wedding video she's seen to prove she remembers their wedding day. Cole confronts Olivia to find out if she found the missing emerald the night he struggled with Hillary on the beach. Olivia recalls seeing Amy and Brad find something on the beach that night. Cole's certain it must be the missing emerald and wants to confront Amy.
Meanwhile, Ricardo confronts Antonio about the letter Juan Sanchez had for Antonio, and told him the man died via a scorpion bite. Ricardo vows not to give up on Gabi.
Emily continues to deal with her blindness bravely. Sean strives to comfort her with a romantic dance. Annie blasts Caitlin for admitting to the blackmailer they don't have his money when they get another call. Caitlin reveals to Olivia that she's being blackmailed and asks Olivia to come up with the ransom.
Thursday, December 17, 1998
When Ben and Meg seem to believe she's regained her memory, Maria anticipates divorcing Ben so that he and Meg can move on with their lives. But Ben realizes that Maria must be faking - because if she truly had her memory back, she'd have her passions back as well. Ben corners Maria; she's lying, isn't she?
Tim tries to undermine Sara's confidence in regards to Casey, but she blows him off, saying her relationship with Casey, as well as Meg's with Ben, are secure. Tim finally reminds Sara: if she suspected Maria before, she must have had a good reason. AJ told Francesca he's tired of her trying to come between his son and his wife.
Meanwhile, Cole breaks into Annie's house, and is frustrated in his search for the emerald. But as he searches, a key is heard in the lock-and Cole has nowhere to go. Meanwhile, Antonio learns from a parishioner that the man who was trying to bring the Madonna to him, Juan Sanchez, apparently had a crate of some sort when he went overboard from the ship he stowed away on. Antonio wonders if it washed up on shore-and indeed it has: Jimmy has claimed it as his own.
Friday, December 18, 1998
Meg arrives to find Ben confronting Maria. Maria admits she has been lying...but not as Ben thinks. Painfully, Maria told them that she has regained her memory. Ben is stunned as Maria claims she realized long before her disappearance that she was not in love with him. Ben told her to pack her bags and get out. However, Ben stops Maria as she's about to go.
Cole learns from Bette that Amy has given her emerald to Emily and that Emily is blind as well. Amy schemes to regain the emerald and throw it into the sea despite Brad's objection. Cole finds Amy and demands the emerald, but she told him it's too late...she has thrown it into the sea.
Meanwhile, Antonio talks with Francesca and AJ about the Madonna, unaware it is in the very room as they speak. Later, Jimmy shows Antonio the Mexican tin figure he "found".
Annie and Caitlin go to the power plant where Annie reveals she has a gun. There, they hear footsteps...