Here are some of the news stories posted on Soap Central during 2022 that focus on All My Children or past and present AMC performers. To read any of the articles listed below, simply click on the appropriate link.
To access articles from other years or to review articles with similar themes, please see the News Archive links below this text to access a specific year. Or to view a listing of all years for which news stories are available, simply click here.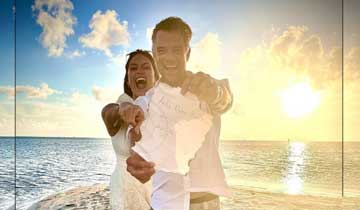 January 10, 2022
Former All My Children star Josh Duhamel (Leo du Pres) announced on Instagram that he is engaged to Audra Mari. He proposed via message in a bottle.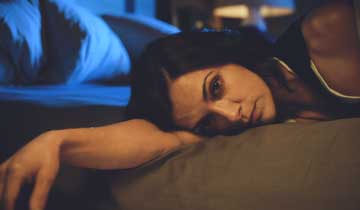 January 17, 2022
General Hospital, All My Children favorite Rebecca Budig (ex-Hayden Barnes, ex-Greenlee Smythe) shares how her battle with postpartum depression inspired her to write About a Girl, a film directed by Michael Easton (Dr. Hamilton Finn) in which she stars.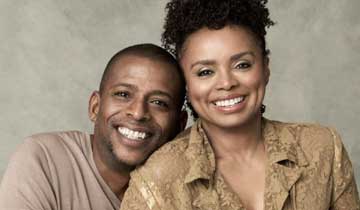 January 18, 2022
Fox's Our Kind of People is once again making All My Children fans' dreams come true, this time by reuniting Angie and Jesse with an appearance by Darnell Williams.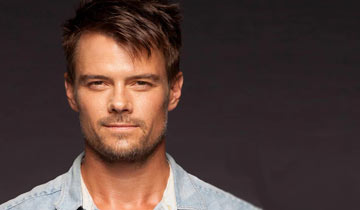 January 27, 2022
Disney+ has chosen Josh Duhamel (ex-Leo du Pres, All My Children) to step in as the lead of The Mighty Ducks: Game Changers, filling the void left by Emilio Estevez, who exited the series in November.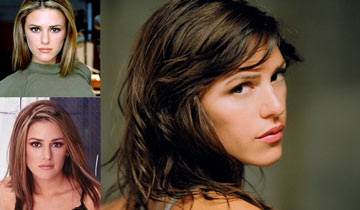 January 27, 2022
The Young and the Restless' Elizabeth Hendrickson (Chloe Mitchell) shares memories of playing All My Children sisters Frankie and Maggie Stone, plus she reveals her no-holds-barred thoughts about bringing Maggie to primetime.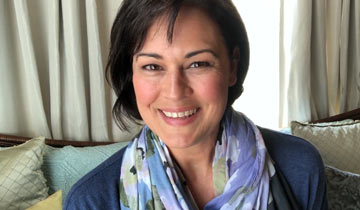 January 29, 2022
Director Troy Carlton features daytime star Sydney Penny (ex-Julia Santos, All My Children; ex-Samantha Kelly, The Bold and the Beautiful) in his golf comedy, Birdies.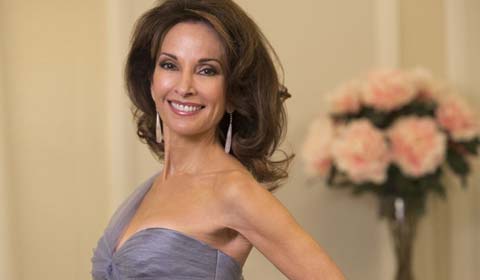 February 2, 2022
All My Children legend Susan Lucci (ex-Erica Kane) reveals "there has been movement" on Pine Valley, the primetime reboot of the soap being produced by Kelly Ripa (ex-Hayley Santos) and Mark Consuelos (ex-Mateo Santos).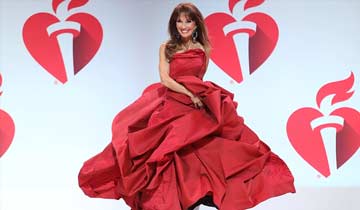 February 15, 2022
All My Children alum Susan Lucci (Erica Kane) shares that she recently had a second emergency surgery on her heart, which follows a near fatal heart attack she had three years ago.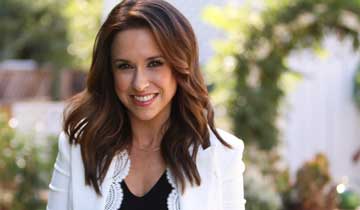 February 25, 2022
Hallmark star and All My Children alum Lacey Chabert (ex-Bianca Montgomery) is thrilled to have signed a new multi-picture deal with Crown Media Family Networks.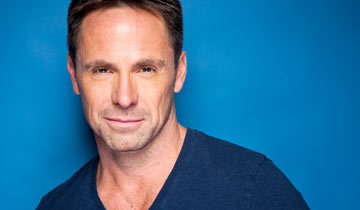 March 1, 2022
Find out when you can catch General Hospital star William deVry (ex-Julian Jerome) in a "very good episode" of NCIS: Los Angeles.
February 28, 2022
Lindsay Hartley (ex-Cara Castillo, All My Children; ex-Theresa Lopez-Fitzgerald, Passions) gives the scoop on her new Tubi film, Romeo and Juliet Killers, based on a true crime story so shocking, soaps probably wouldn't even go there.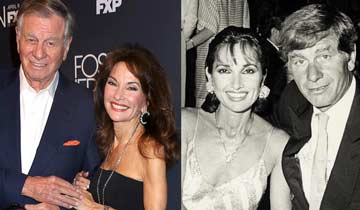 March 30, 2022
Helmut Huber, the longtime husband of All My Children star Susan Lucci (Erica Kane), has passed away. He was 84.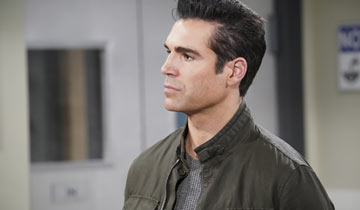 March 30, 2022
Jodi Vilasuso's time as The Young and the Restless' Rey Rosales has come to an end, with the actor expressing that his time on the CBS soap gave him some of "the highlights of my career in this genre."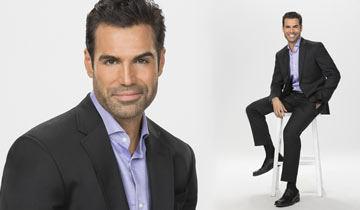 March 31, 2022
Jordi Vilasuso (Rey Rosales) opens up about being let go from The Young and the Restless: "I should have seen the writing on the wall. The scripts that I was given were very minimal."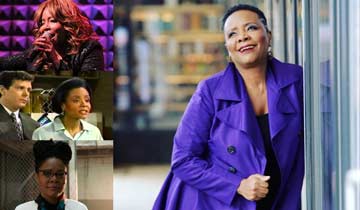 March 28, 2022
Tonya Pinkins is as real as it gets, and we've got the no holds barred interview to prove it! She discusses her divisive film Red Pill and shares jaw-dropping tidbits from her time as As the World Turns' Heather Dalton and All My Children's Livia Frye.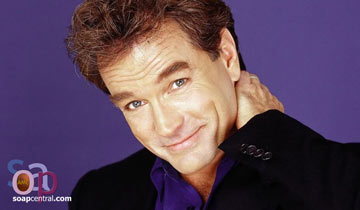 April 6, 2022
Daytime stars invite you to attend Lip Sync For A Cure, a show benefiting the American Cancer Society Desert Spirit. The event is being dedicated to John Callahan (Edmund Grey, All My Children), who passed away in 2020.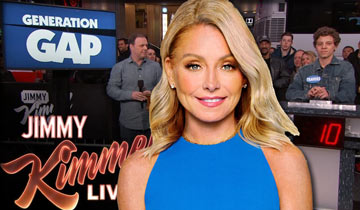 April 8, 2022
ABC is launching a multi-generational comedy quiz show called Generation Gap, to be hosted by Live with Kelly and Ryan star Kelly Ripa (ex-Hayley Santos, All My Children).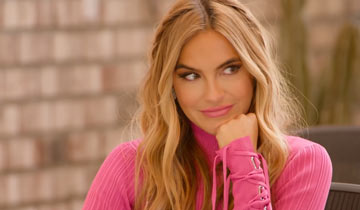 April 8, 2022
Chrishell Stause (ex-Jordan Ridgeway, Days of our Lives; ex-Amanda Dillon, All My Children) dropped by The Kelly Clarkson show to dish on the fifth season of Selling Sunset and shared some stories from her memoir, Under Construction.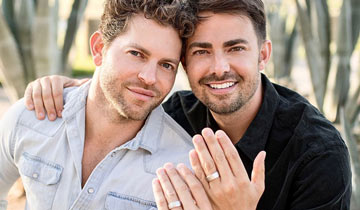 April 7, 2022
Crown Media Family Networks has offered Mean Girls star Jonathan Bennett (ex-J.R. Chandler, All My Children) an exclusive, multi-picture deal, and that's not the only exciting news in the actor's life; he also got married!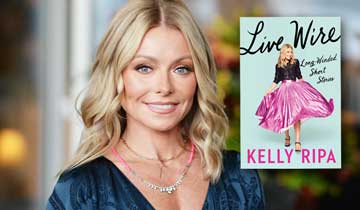 April 11, 2022
All My Children alum Kelly Ripa (ex-Hayley Santos) reveals when fans can read her forthcoming memoir, Live Wire.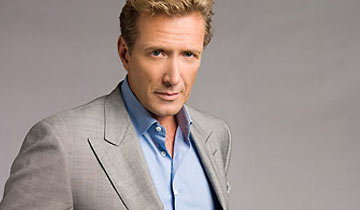 April 13, 2022
The daytime community is sending love and positive thoughts to Walt Willey (Jackson Montgomery, All My Children), who shares that he is undergoing surgery this week.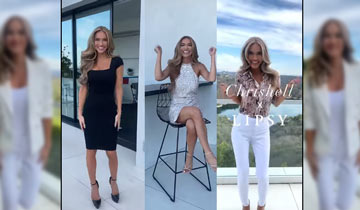 April 15, 2022
Lipsy London has partnered with Selling Sunset star Chrishell Stause (ex-Jordan Ridgeway, Days of our Lives) for a flirty collection of clothing with L.A. vibes.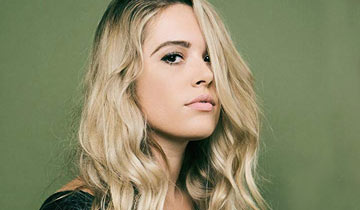 April 22, 2022
Hallmark's May movie schedule includes several romantic offerings, one of which is a road trip romance starring All My Children alum Natalie Hall (ex-Colby Chandler).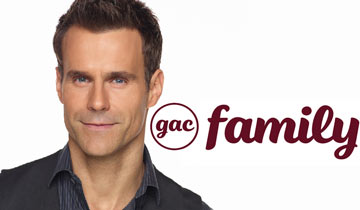 May 5, 2022
The holidays are coming early for Cameron Mathison (Drew Cain, General Hospital), who began production on The Christmas Farm with actress Jill Wagner this week.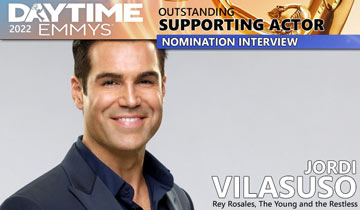 May 9, 2022
Celebrating an Emmy nomination has been the most beautiful way to end his chapter at The Young and the Restless, says Supporting Actor contender Jordi Vilasuso (Rey Rosales).