About the GL News Archives
Guiding Light-related news from 2019
It's impossible to keep up with all of the twists and turns from the world of soaps. Luckily, Soap Central has done it for you. Our News Archive has a listing of every news story ever posted on our site.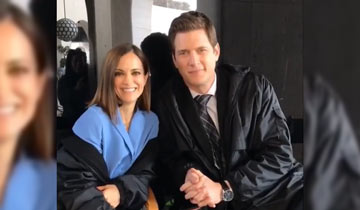 January 11, 2019
Catch your first look of Rebecca Budig (ex-Hayden Barnes, General Hospital; ex-Greenlee Smythe, All My Children) in her new series L.A.'s Finest, where she says she's doing it all.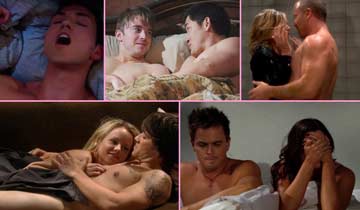 February 14, 2019
How comfortable do soap opera stars really feel while filming love scenes? Soap Central asked some of daytime's hottest stars for the truth about creating love in the afternoon.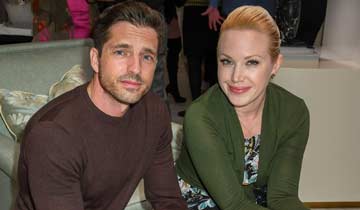 March 2, 2019
The Bold and the Beautiful alum Adrienne Frantz (ex-Amber Moore) and Guiding Light alum Scott Bailey (ex-Sandy Foster) have teamed up for a scary film called The Thing That Keeps You.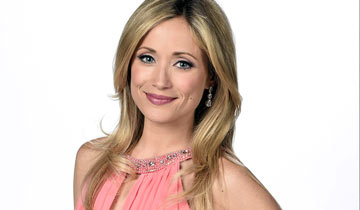 April 6, 2019
General Hospital star Emme Rylan opens up about how Dominic Zamprogna's latest exit as Dante will affect Lulu's future storyline.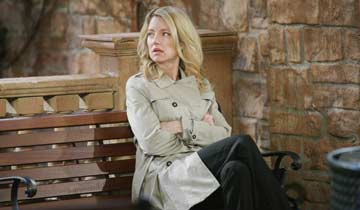 April 12, 2019
General Hospital has made it clear that Nina Reeves's story is far from over. The ABC soap has hired Guiding Light and Lost alum Cynthia Watros to take over the role.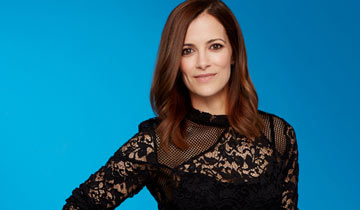 May 9, 2019
The latest news from General Hospital is definitely cartwheel inducing: Rebecca Budig is bringing Hayden Barnes back to Port Charles!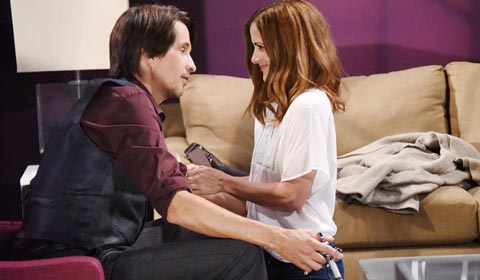 May 24, 2019
With her return to General Hospital right around the corner, Rebecca Budig opens up about what it has been like to reprise her role as heartbreaker Hayden Barnes.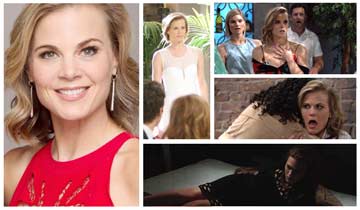 June 10, 2019
Gina Tognoni's last scenes as The Young and the Restless' Phyllis Summers have come to an end, with the actress sharing that she is thankful for all who took the journey with "My Phyllis."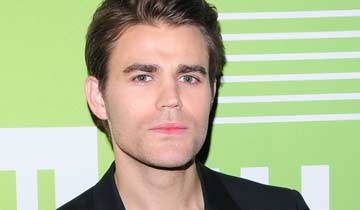 June 13, 2019
Guiding Light's Paul Wesley (ex-Max Nickerson) is returning for the sophomore season of CBS All Access' Tell Me a Story.
June 14, 2019
Catch your first glimpse of Cynthia Watros in the role of General Hospital's Nina Reeves, as well as the date when she's officially debuting in the role previously held by Michelle Stafford.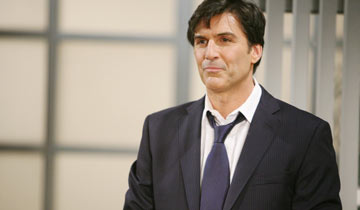 July 16, 2019
Emmy-winning multi-soap vet Vincent Irizarry will once again be playing a doctor on daytime. Irizarry joins the cast of The Bold and the Beautiful as a doctor involved in the reveal that baby Phoebe is really baby Beth.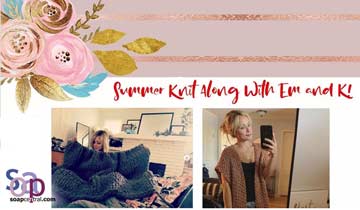 July 17, 2019
Tap into your inner creativity and join General Hospital gals Kirsten Storms (Maxie Jones) and Emme Rylan (Lulu Spencer) for a summer Knit Along that's perfect for both beginners and experts.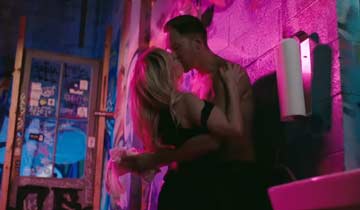 August 5, 2019
Catch General Hospital heartthrob Wes Ramsey (Peter August) in the upcoming film Perception, an intense thriller set for release this week.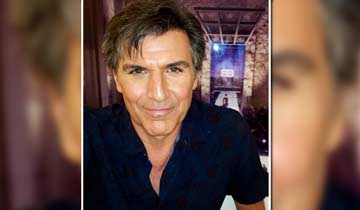 August 20, 2019
With less than a week to go until his first appearance on The Bold and the Beautiful, Vincent Irizarry (ex-David Hayward, All My Children) is opening up about what viewers can expect from Dr. Jordan Armstrong.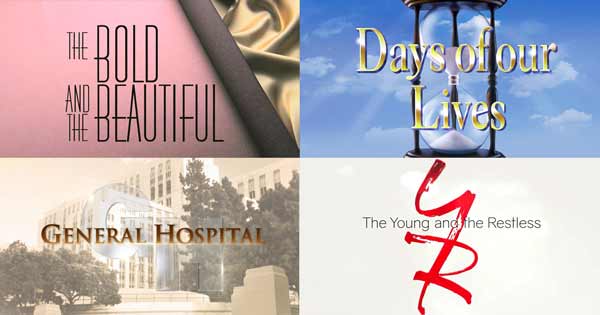 September 9, 2019
Nielsen TV ratings is set to include out-of-home audiences in its national network television ratings beginning fall of 2020, and total viewership for daytime soap operas and other shows is likely to be affected.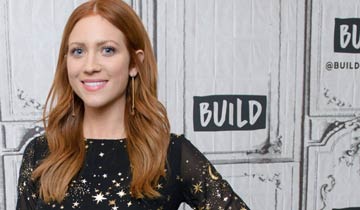 September 23, 2019
Fox's new series Almost Family stars Guiding Light alum Brittany Snow (ex-Susan Lemay) with Daniel Cosgrove (ex-Bill Lewis, GL; ex-Aiden Jennings, Days of our Lives; ex-Scott Chandler, All My Children) set to make a guest-starring appearance.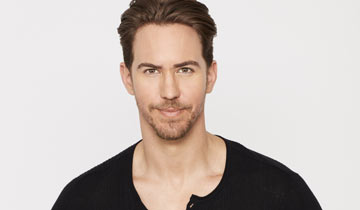 October 8, 2019
Fans will be able to get closer to the heart and soul of General Hospital actor Wes Ramsey (Peter August) via his new "deeply personal" book of poetry, titled Into the Black.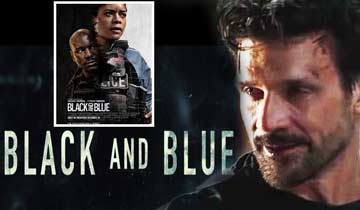 October 9, 2019
An upcoming blockbuster film titled Black and Blue features Guiding Light alum Frank Grillo (ex-Hart Jessup) and One Life to Live alum Nafessa Williams (ex-Deanna Forbes).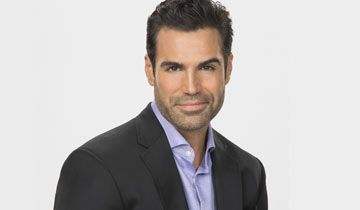 October 15, 2019
The Young and the Restless' Jordi Vilasuso (Rey Rosales) reveals what's in the cards for Rey and Sharon -- will they or won't they reunite?!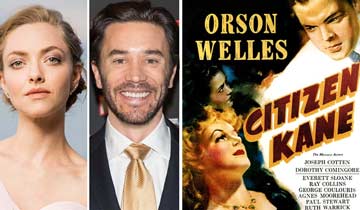 October 16, 2019
David Fincher casts soap opera alums Amanda Seyfried (All My Children) and Tom Pelphrey (Guiding Light) in his new movie, Mank, which tells the story of Citizen Kane's co-writer Herman Mankiewicz.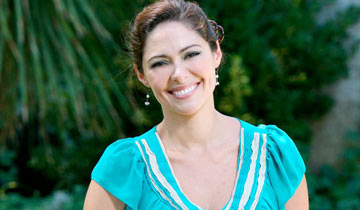 October 27, 2019
The second season of Tom Clancy's Jack Ryan will feature soap opera alum Jessica Leccia (ex-Natalia Rivera, Guiding Light; ex-Inez Salinger, One Life to Live).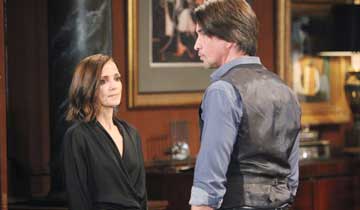 November 22, 2019
In news that has legions of fans reeling, General Hospital has once again decided to write Rebecca Budig and her Port Charles character, Hayden Barnes, off the canvas.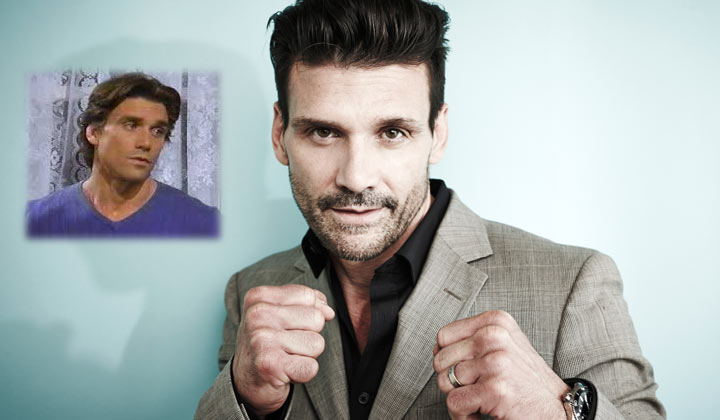 November 25, 2019
Frank Grillo (ex-Hart Jessup, Guiding Light) has signed on to the upcoming action thriller Leo from Toledo, which also stars Mel Gibson.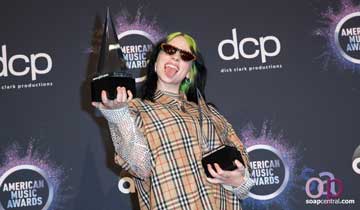 November 25, 2019
Rolling Stone calls her "weird," the New York Times says she's "not typical," while she calls herself a "Bad Guy." Singer Billie Eilish is all of those -- and she's also the product of soap opera stars.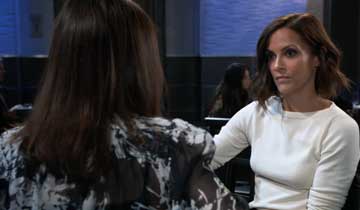 December 2, 2019
General Hospital viewers watched Rebecca Budig exit the canvas as Hayden Barnes last week, prompting the beloved actress to share a goodbye message to fans and Port Charles.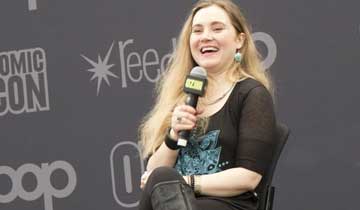 December 2, 2019
Guiding Light star Rachel Miner (ex-Michelle Bauer) isn't letting multiple sclerosis get in the way of her acting career. The brave actress reveals that she is back to auditioning -- even though she's now in a wheelchair.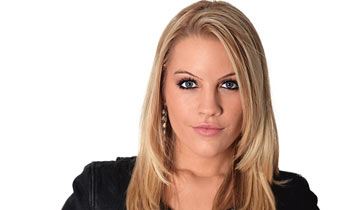 December 2, 2019
Hats off to daytime favorite Kristen Alderson (ex-Kiki Jerome, General Hospital; ex-Starr Manning, One Life to Live), who has landed the title role in The Glorious Resurrection of Claire Owens, which also stars Michael O'Leary (ex-Dr. Rick Bauer, Guiding Light).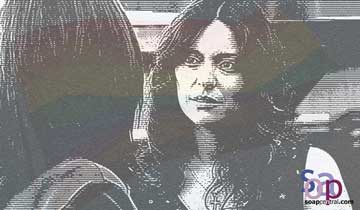 December 12, 2019
The popular Guiding Light pairing of Natalia Rivera and Olivia Spencer made headlines in 2008 for its depiction of two women falling in love. Natalia's recent inclusion on Autostraddle's list, more than ten years later, shows the long-lasting impact of the coupling and their enduring popularity among industry professionals and fans alike.
December 23, 2019
In any given year, soap characters come... and soap characters go. And quite a few of those soap characters eventually come back again. It's been an annual rite of passage since the early days of serials on the radio. Some of those returns are far more jaw-dropping than others. These are the 2019 returns that had everybody talking.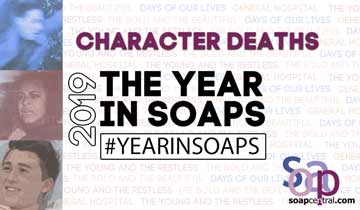 December 23, 2019
From a tragic plane crash to a fatal tumor, soap operas have gutted fans with some devastating death storylines this year. Read on to find out which passings from The Bold and the Beautiful, The Young and the Restless, General Hospital, and Days of our Lives make the list of the most gut-wrenching deaths of 2019.