One Life to Live Recaps: The week of December 20, 2004 on OLTL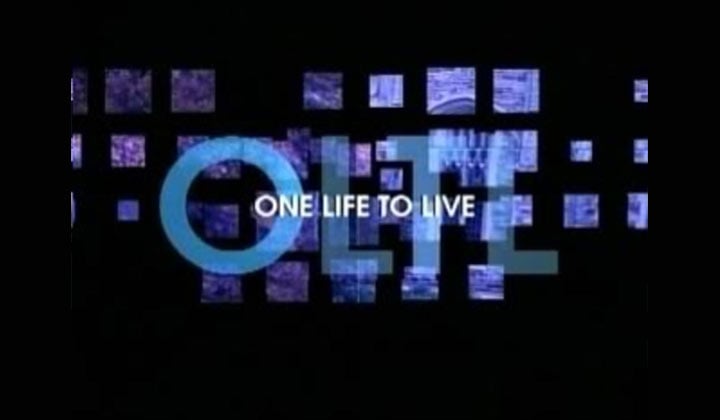 Monday, December 20, 2004
Babe and Jamie's fears are eased when the doctor is able to bring down baby James's fever and keep it under control. Kelly sees how deeply Babe loves James -- a.k.a Ace -- and does the admirable thing by letting Babe keep the baby without a fight. Back in Llanview, Kevin gets a cold, hard shot of reality from Bo, who forces him to accept the truth.
The investigation into Tico's murder reaches a turning point when John is able to determine the exact time of his death. With that in mind, it blows to smithereens Adriana's attempt to give Antonio an alibi for the time of the murder. John's high-handed attempt to get Jessica to remember who she saw in Tico's room gives Natalie cause to lash out at him.
Todd dodges an overly amorous Margaret's affections by saying he's still in pain from his gunshot wound. Blair asks Mrs. Bigelow if she knows where Todd might be, but she says she has no idea. While Todd is vowing to himself that he'll soon return to Blair, she remains hopeful of the same thing.
Tuesday, December 21, 2004
Margaret leaves Todd alone to go for take out and medication. Blair and Kevin have a drink to wash away their misery. Blair blames Kevin for ruining yet another Christmas. Kevin thinks Todd would have messed up any way. Blair runs into Margaret and threatens to kill her with her bare hands if Margaret comes near her family. Margaret tells Kevin that she has a boyfriend and they are planning a family. Kevin is puzzled and annoyed when Margaret goes on to wish him and Blair luck finding such happiness as she has. Todd makes crutches out of skis as he hallucinates that Blair is helping him. When Margaret returns Todd waits until she goes into the shower before trying to escape.
Michael is placed on probation by the hospital board for ninety days. Marcie and Michael can't seen to communicate. Marcie's agent talks on the cell phone to his boss and tells his boss that Marcie will be in shape to meet the press. Al doesn't like that her agent is making her feel so insecure. Jen and Riley get in a fight when Riley confronts Jen with the bracelet he found in her bag that belonged to Paul. Jen denies having anything to do with Paul's death. Jen and Michael have a nice lunch together with out feeling so much conflict as they do with their significant other. Jen sees Riley talking to Daniel and assumed Riley was telling Daniel about the bracelet but Riley didn't tell Daniel even though Daniel pushed the issue. Riley decided to let Jen make the call.
Bo and Nora go at it with Daniel in the room. Nora asks Daniel to leave. Bo tells Nora that maybe all this time they were pretending to be friends. Nora makes a commitment to Daniel. Bo makes a commitment to Paige.
Wednesday, December 22, 2004
Natalie tells Jessica how worried she is about Cristian since he came back. He grows frustrated when he tries to get his creative juices flowing but his confidence level prevents him from getting anywhere.
Meanwhile, John finds out the very incriminating information that Antonio will inherit Tico's estate.
Duke and Kevin continue to butt heads. The younger Buchanan finds out that Kelly left Ace with his birth mother and is glad she made the right decision. Kevin, however, demands Kelly tell him where Ace is.
Dorian learns that the hospital won't reinstate her as Chief Of Staff. She naturally assumes that Viki is behind the snub, and accuses her of having voted against her in the latest board meeting. Believing that Viki is the cause of all of her problems, Dorian vows revenge.
Thursday, December 23, 2004
Todd uses the material he found in the cabin and attempts to escape. Meanwhile, back at his home in Llanview Blair has her hands full with Starr. Although her young daughter is usually strong, she is inconsolable over the idea that she may never see Todd again.
After struggling many days for total recall, Jessica finally remembers what happened the night Tico was killed. John, meanwhile, gets in more evidence. Inundated with work, he has to cancel his Christmas Eve plans with a very disappointed Evangeline.
Kelly breaks the devastating truth about Ace to Kevin. He puts down his foot and is determined to find -- and retrieve -- his "son." Meanwhile, Natalie freaks when she sees a scar on Cristian's forehead and wonders if it is the cause of his odd behavior.
Friday, December 24, 2004
Citizens of Llanview begin to gather at the Love Center for the Christmas Eve party. Although Kevin's initial reaction is to lash out, he softens and lets Kelly take some of Ace's things as mementos.
At the same time, Natalie "accidentally" kisses John.
Todd tries to make his way back to Blair, but collapses. Blair fantasizes about Todd returning to her. Disturbed by her and Todd's separation, Blair turns to Viki for emotional support.
Antonio finally reaches out for his family, which delights Carlotta. Antonio tries to get Jamie back, but R.J. refuses to hand her over. Between her dismissal from the hospital and Blair's newfound bond with Viki, Dorian has had her fill of Viki and plots revenge.