About the PC News Archives
Port Charles-related news from 2002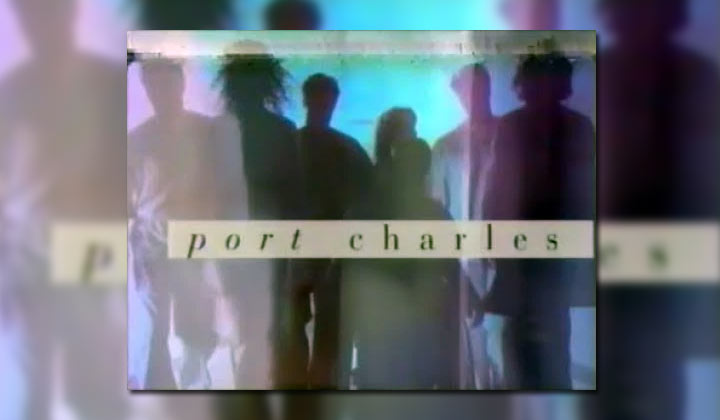 It's impossible to keep up with all of the twists and turns from the world of soaps. Luckily, Soap Central has archived all the Port Charles news from 2002.
Here are the news stories posted on Soap Central during 2002 that focus on Port Charles or past and present PC performers. To read any of the articles listed below, simply click on the appropriate link. To access articles from other years, click here.

February 2002

Gone, but not forgotten. That was the motto of this year's Port Charles edition of the Soap Opera Central awards. In fact, this year's balloting was a lot like a wedding... bear with us, this'll take some explanation.

February 2002

March 2002

Ion Overman

(

Gabriela Garza

) has been let go from Port Charles. Gaby will exit with her former on-screen love Joe Scanlon. Though the exit is intended to be final, the door has been left open for a possible return down the road.

March 2002 March 2002 March 2002

Port Charles kicks off "Superstition," its seventh book, on Monday, April 1st. The book, like its predecessors will follow the quicker paced, 13-week storyarc format - with the accompanying musical theme.

April 2002

Nolan North

(

Chris Ramsey

) is said to be in contract talks with Port Charles. The actor's contract expires later this month.

April 2002

Two veteran soap performers will make encore appearances on Port Charles during the "Superstition" book.
April 2002

ABC Daytime has announced that Brian Scott Frons will succeed Angela Shapiro as President of ABC Daytime.

August 2002
September 2002

Port Charles' ninth book - "Naked Eyes" - begins on October 1st.

September 2002

ABC Daytime will take some bold steps in an attempt to boost Port Charles' stagnant ratings including, according to a published report, airing a special hour-long episode in a new timeslot later this year.
October 2002

Online chatter has two of Port Charles' leading men -- Brian Gaskill (Rafe) and Jon Robert Lindstrom (Kevin) exiting the show within the next few months.

November 2002

Production on Port Charles' latest "book" has just gotten underway, but the hype surrounding the thirteen week plotline is already in full stride.