Bonnie Louise McKechnie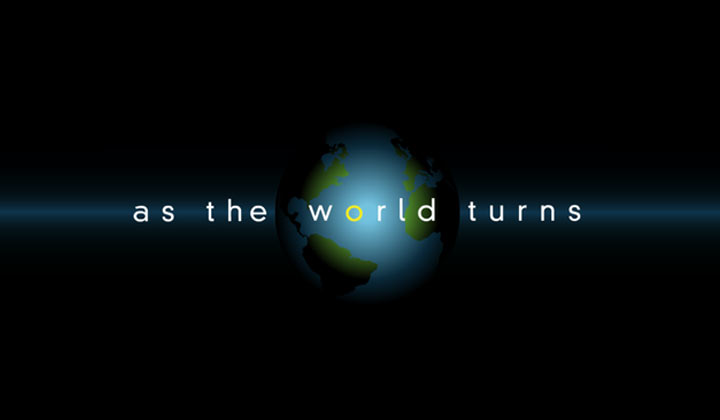 Caroline Aimetti
1993 to 1996
Chloe Morris
1996 to 1999
Born (on-screen) March 31, 1993
Revised to 1980 when she was aged to 21 in 2001
Former employee at Metro
Attorney
Former partner at Java Underground
Former hostess of hospital benefit
Oakdale
Single/Divorced (Isaac Jenkins)
Isaac Jenkins (divorced)
Duncan McKechnie (father)
Jessica Griffin (mother)
Beatrice McKechnie McColl (half-sister)
Ward Griffin (maternal grandfather)
Louise Griffin (maternal grandmother)
Fiona Griffin (aunt)
Carl Griffin (cousin)
Leon Griffin (cousin)
Dallas Griffin (cousin)
Brian McColl (brother-in-law)
Mary Joanna McColl (niece)
Lamar Griffin (uncle)
Lisa Grimaldi (godmother)
Sarah Travers (adopted daughter)
Ian (engaged)
Isaac Jenkins (engaged)
Holden Snyder (one date)
Brad Snyder (dated; deceased)
Derek Coburn (lovers)
Dusty Dovan (lovers)
Public nudity [Aug 2001]
Bugged Marshall Travers's hotel room [Fall 2002]
Accidentally shot her mother [May 2003]
Stole Marshall's toothbrush in order to conduct a secret DNA test [Jul 2003]
Attempted to kidnap Sarah Smith [Aug 2003]
Accidentally killed Marshall Travers [Oct 30, 2003]
21-year-old, Bonnie McKechnie returned to Oakdale after spending much of her childhood in Europe with her father, Duncan. Daddy's little girl, Bonnie was used to getting what she wanted and hobnobbing with royalty. After disrobing at a hotel after not getting what she wanted, Bonnie was forced by her mother, DA Jessica Griffith, to take some responsibility and get herself a job. With help from her godmother, Lisa Grimaldi, she got a waitressing job at Java Underground. Though appalled at first to be working at the club, she softened and when her boss, Isaac's friend, Bryant, died, she dutifully chipped in.
Bonnie's compassion and willingness to help got Isaac's attention and he started seeing her in an entirely different light. After dropping their guards and showing each other who they really were, the pair grew closer and considered dating. Unfortunately, by the time they realized their true feelings, Bonnie's former fiancé, Ian, the Duke of Glasgow, came back into her life. Initially not wanting anything to do with him, since the reason she left Scotland was because she found him with another woman, she soon started to consider his pleas for forgiveness. Making things difficult were her growing feelings for Isaac. Though Isaac confessed his love, Bonnie didn't see it as sincere and considered accepting Ian's marriage proposal. Believing that Isaac didn't really love her, Bonnie decided that maybe Ian had changed and left for Scotland. In Scotland, Ian pressured Bonnie to marry him immediately and, though she had some misgivings, she apparently relented. At the same time, Isaac came and warned her that the Duke had ulterior motives for wanting to marry her. Though she was skeptical and married Ian anyway, the truth came out soon after: the Duke was a fraud and the real heir to the title was Bonnie herself! Shocked, Bonnie accepted the title of Duchess of Glasgow, and, pledging her love for Isaac, admitted that her marriage wasn't legal since she hired a fake minister. Now free of Ian, and filthy rich, Bonnie left for Oakdale with Isaac.
Though her relationship with Isaac remained steady, her relationship with her mother was a different story. Disagreeing with her mother's closeness to ambitious attorney Marshall Travers, Bonnie constantly told Jessica that Marshall wasn't the right man for her. Suspecting that Marshall was working for the villainous James Stenbeck, Bonnie agreed to help Paul Ryan tap his phone only to have Marshall find out about it! Marshall, who was running against Jess for District Attorney, was able to use this information to get Jess to step down. Unfortunately, Jess continued to find herself drawn to Marshall until finally she invited him into her home after he'd been shot. Disgusted by her mother's devotion to this man, who not only blackmailed her out of office but also falsely prosecuted Paul for a crime he didn't commit, Bonnie moved out of her mother's house. Not long after, Jessica revealed that Marshall had raped her! Though he consistently denied it and tried to use blackmail to force Jess to drop the suit, Jessica dropped the charges once Marshall was able to acknowledge what he'd done. Angry that her mother dropped the charges, Bonnie demanded justice and went after Marshall with a gun only to shoot her mother instead! Luckily for Bonnie, Jessica convinced Marshall to not file charges against Bonnie, and she was only given a short sentence of community service.
It was while completing her community service at a children's services center that Bonnie met a young girl named Sarah. Forming an immediate bond with the girl, Bonnie came in conflict with her mother and Isaac since both felt she was giving this girl she hardly knew too much, thus spoiling her. Though their fears seemed confirmed when Sarah stole a laptop from new doctor, Walker Daniels, Bonnie still saw the good in the girl and refused to give up on her. Not long after, Sarah was diagnosed with a blood disease that was treatable but expensive. Wanting the girl to have the best possible care, Bonnie decided, despite misgivings from Jessica and Isaac, that she would adopt her. Later, after learning a little of Sarah's history, Bonnie realized something--Sarah could very well be Marshall's presumed dead daughter, Zara! Desperate to know the truth, she had a paternity test done with the help of Dr. Walker Daniels, and resolved that whatever the outcome, Marshall would never know the truth. Scared of Marshall learning the truth, Bonnie attempted to flee to Europe with Sarah but was stopped by Marshall who figured out who Sarah was. The truth out, Bonnie continued to focus all her thoughts on Sarah, despite Jessica's warnings that she should stay away or risk getting Marshall angry.
Though she was warned by Marshall to stay away from Sarah, Sarah herself sought out Bonnie about her troubles adjusting to her new life. Knowing that Sarah was on the verge of discovering what Marshall did to Jessica, Bonnie convinced Marshall to tell Sarah about the rape. Unfortunately for Bonnie, instead of Sarah lashing out at Marshall, she lashed out at Bonnie for keeping the truth from her! Meanwhile, Bonnie's constant fixation on Sarah put a strain on her and Isaac's relationship, with Isaac asking Bonnie if she still wanted to marry him. When Bonnie said no, Isaac realized that their relationship was going nowhere, and he later accepted an offer from a friend of his in Florida and left Oakdale, and Bonnie, behind. Though sad to see Isaac go, Bonnie was much too caught up in Sarah's problems and, when Marshall asked Bonnie for help with Sarah, Bonnie went against her mother's advice and agreed. Unfortunately when a concerned Jessica realized how obsessed Bonnie was getting about Sarah, she threatened to reopen the rape case against Marshall if he didn't take Sarah and leave town for good. Unfortunately, Bonnie learned what Jessica had done and raced to Marshall's to stop him from taking Sarah away. Knowing that Jessica would make good on her threat, Marshall argued with Bonnie and told her that he was leaving with Sarah. Unfortunately, Bonnie struggled with Marshall and, in the melee, he was pushed out the window and fell to his death.
Feeling guilty, Bonnie resolved to take responsibility for her actions and pled guilty to manslaughter. Although Jessica tried to talk her out of it, Bonnie was firm and was sentenced to six months in a minimum security prison. Six months later, Bonnie was released and presented Jessica with surprising news. While in Florida, Isaac apparently received word that Bonnie was jail and the pair corresponded daily. Eventually, Isaac had asked her to go to Florida with him as his wife and to bring Sarah. With no misgivings, Bonnie accepted Isaac's proposal and, when she was released, she and Sarah left Oakdale to live in Florida.
While away, Bonnie got a law degree, married and then divorced Isaac. Four years after she left, Bonnie returned to Oakdale to enter into practice with her mother. Bonnie's first client was Holden Snyder who was seeking a divorce from his wife, Lily. Having just recently divorced herself, Bonnie commiserated with Holden over his failed marriage. It didn't take long for Bonnie to realize that Holden was a nice guy and she began to enjoy his company. Things seemed promising when she learned that they had a common interest in basketball. Against Dallas's advice, Bonnie subtly flirted with Holden. Unfortunately, things came to a screeching halt when at a gala for Memorial Hospital; Holden abandoned Bonnie to concentrate on Lily, who appeared to be in trouble. When Holden confessed to a murder to protect Lily, it became painfully obvious to Bonnie that he was still in love with his wife. Weeks later, Bonnie met Holden's cousin, Brad—who almost was arrested for incident exposure when he was found walking naked (and drunk) in the middle of the street. Luckily for Brad, Bonnie saved him and the two struck up a friendship. However, Brad was trying to win the affections of Katie Peretti. To help Brad out, Bonnie agreed to come on to him in an attempt to make Katie jealous. The ploy seemed to work. Katie seemed jealous but wouldn't admit it. In the meantime, Bonnie was enjoying Brad's company and he hers. Unfortunately, whenever they went out it was obvious that his heart belonged to Katie and he ultimately married her.
Afterward, Bonnie concentrated on her law career which was less than stellar. Though Alison Stewart's sexual harassment case seemed promising, Bonnie lost that case when Chris Hughes lied on the stand. Soon, Bonnie was defending some very questionable clients. When Henry Coleman, a former client, saw the type of work that she was doing, he suggested that she quit law and go back to her old profession—working at Metro of which Henry was now part owner. An interested Bonnie quickly took Henry up on his offer. After a failed relationship with Derek Coburn, Bonnie became involved with Dusty Donovan. However, when Dusty made it clear that he didn't see their relationship going anywhere serious, Bonnie broke it off.

Post a Comment

Share on Facebook

Tweet this

Submit Feedback