Pamela Douglas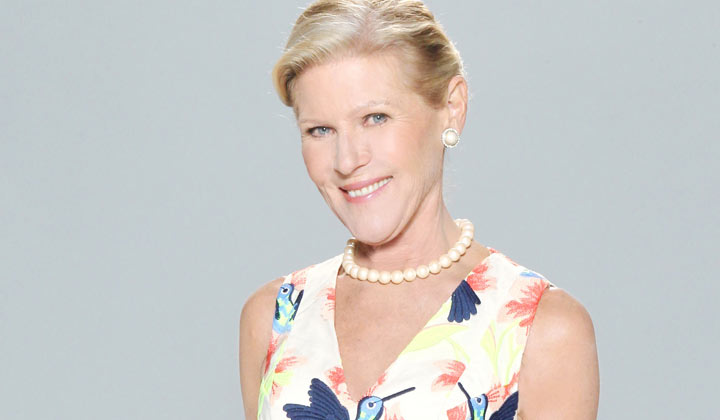 Co-receptionist at Forrester Creations (shares duties with Donna Logan)
Former receptionist at Forrester Creations
Former co-host of The Catwalk
Former receptionist at Jackie M
Designed bikinis for the Forrester surf line
An apartment in Los Angeles, California
Formerly the Forrester Guest House, 369 Willow Hill Road in Beverly Hills, California
Formerly at the Douglas home in Lake Forest, Illinois
Single
None
Ann Douglas (mother; deceased)
John Douglas (father; deceased)
Miriam (grandmother; deceased)
Stephanie Douglas (sister; deceased)
Ridge Forrester Sr. (nephew)
Thorne Forrester (nephew)
Kristen Forrester Dominguez (niece)
Felicia Forrester (niece)
Angela Forrester (niece; deceased)
Thomas Forrester (grand-nephew)
Steffy Forrester (grand-niece)
Phoebe Forrester (grand-niece; deceased)
Ridge "R.J." Forrester, Jr. (grand-nephew)
Alexandria "Aly" Forrester (grand-niece; deceased)
Dominick "Dino" Damiano (grand-nephew)
Zende Forrester Dominguez (grand-nephew, via adoption)
Douglas Forrester (great-grand-nephew)
Kelly Spencer (great-grand-niece)
Hayes Forrester Finnegan (great-grand-nephew)
None
Stephen Logan
(broken engagement)
Nick Marone (flirtation)
Charlie Webber (broken engagement)
Kept quiet about John Douglas' abuse of Stephanie Douglas [circa 1940s-1950s]
Accused of shooting Stephanie Forrester [2007]
Trapped Donna Logan in tanning bed and turned Donna's hair and teeth green [2008]
Switched Eric Forrester's Viagra with sleeping pills [2008]
Threatened to kill Donna Logan on several occasions [2008]
Poisoned Eric Forrester with a tainted lemon bar, triggering a heart attack and coma [2008]
Held Donna Logan at gunpoint and doused her with honey to kill her in bear attack [2008]
Sent a snake to Donna Logan that bit Marcus Walton instead [2008]
Hit Beth Logan with her car [2008]
Threatened to kill Eric Forrester, and Donna Logan's family, if Donna didn't leave Eric [2008]
Jailed on suspicion of blowing up Rick Forrester's car and setting his house on fire [2009]
Dumped gallons of honey on Donna Logan during a Forrester fashion show [2009]
Had Donna Logan escorted from Forrester Creations in an exterminator truck [2010]
Rigged Hope Logan's fashion show marquee to read "HO" For The Future [2010]
Pulled a gun on Stephanie Forrester after Stephen Logan weaned her off her bipolar meds [2010]
Stole Forrester designs for Jackie M in exchange for romance with Nick Marone [2011]
Put itching powder in Donna Logan's nightie [2012]
Pretended to pull a knife on Eric Forrester and Taylor Hayes as a joke [2013]
Underwent brain surgery to remove scar tissue causing sociopathic behavior [2008]
On medication for bipolar disorder [continuing]
Pam Douglas is the daughter of John and Ann Douglas; she was raised in a suburb of Chicago with her sister, Stephanie Douglas. Pam knew their father was abusing Stephanie and that Ann was doing nothing to stop it, but kept quiet to keep the peace. Thirty years after Stephanie moved out, Pam became caretaker for the widowed Ann and was shocked to find Stephanie on her door confronting Ann about the abuse. The mousy Pam finally stood up for Stephanie when Ann denied the violence, admitting she'd been too scared as a child to help her sister.
Pam got a chance for healing when her brother-in-law, Eric Forrester, co-founder of design house Forrester Creations, brokered peace between her, Ann, and Stephanie in Los Angeles at Christmastime. Having never been on her own before, Pam stayed behind and took a shine to Eric. Pam had a long-standing resentment against Stephanie for living the high life while Pam took care of their mother and started showing signs of instability; after Stephanie was shot, Pam became a suspect when Ann reported that Pam had gone off her medication for bipolar disorder, though it was later found Storm Logan pulled the trigger.
Disapproving of Eric's new relationship with Storm's sister, Donna Logan, Pam pranked Donna by trapping her in a tanning bed, turning her hair green, and replacing Eric's Viagra with sleeping pills. But Pam's deeds got more sinister as she threatened Donna's life and tried to sic her Doberman "Tiny" on her. Pam's hatred of Donna swelled when she thought Donna killed "Tiny" by throwing him a lemon bar; the dog actually died from a lack of heart medication.
After Eric married Donna, Pam slipped Eric a poisoned lemon bar, hoping to weaken him enough to make him undesirable to Donna and send him back to Stephanie. But Pam unintentionally put Eric in a coma, saying nothing when Donna was accused of spiking Eric's gin. Pam lured Donna to the Big Bear cabin and held her at gunpoint, dousing her with honey and bringing in a bear to attack her; when Donna's assistant, Owen Knight, arrived to rescue Donna, Pam ran off.
From afar, Pam sent a snake to Donna which bit Donna's son, Marcus Walton, then hit Donna's mother, Beth Logan, with her car. Soon Pam emerged and promised to kill Donna's family if she didn't stay away from Eric. Pam came out of hiding when she heard Ann was deathly ill, but it was a ruse Eric and Stephanie used to smoke Pam out; Pam declared she was making up for not protecting Stephanie from their father. It turned out Pam had fallen down the stairs running from John as a child and developed a mass of scar tissue on her brain, which was causing her violent behavior; Pam had the mass removed and recovered in a Chicago facility with no memory of tormenting Donna.
Pam designed bikinis for Forrester's new surf line and was briefly jailed for blowing up the car of Eric's son Rick Forrester until Eric's grandson, Thomas Forrester, was revealed as the culprit. Pam became Forrester's receptionist and made a clerical error on Ridge Forrester's marriage license that invalidated his recent remarriage to Brooke Logan. Pam appeared on her favorite show The Price is Right with Donna; the frenemies enjoyed themselves, although Pam couldn't resist dumping honey on Donna during a fashion show.
Pam joined rival fashion house Jackie M's "band of misfits" when Stephanie defected from Forrester, bonding with owner Jackie Marone. Pam supported Stephanie through a mini-stroke, then co-hosted fashion talk show The Catwalk with Donna, becoming famous for her "cat dance." Later, Pam clashed with Stephanie when she took a dying Ann to the hospital against Ann's wishes; the Douglas sisters broke Ann out and resolved their issues with her at Paradise Cove, where Ann died peacefully.
Returning to Forrester, Pam found an anti-Logan ally in Ridge's daughter, Steffy Forrester, and helped her rig a sign to read "HO for the Future" at Hope Logan's Hope for the Future showing. Pam found romance with Donna's father, Stephen Logan, but Stephanie objected; Pam nearly shot Stephanie after Stephen, who blamed Stephanie for her part in the accidental drowning of his wife, Beth Logan, convinced Pam to go off her bipolar meds and handed her a gun. Snapping out of her near-fugue state, Pam apologized to Stephen for trying to kill Donna and chastised Stephanie for demonizing "those poor Logan girls."
When Stephen's feelings for her turned out to be real, Pam accepted Stephen's proposal, but months later Pam reported that Stephen had run off to Texas. Pam blamed Stephanie for her lack of support and agreed to steal Forrester designs for Jackie M on the condition Pam got to date Jackie's son, Nick Marone, whom Pam had cornered in a steam room. Pam and Nick formed a genuine bond, but Pam felt bad when the theft was pinned on innocent Forrester intern Beverly. Pam got caught when she appeared on Let's Make A Deal with Nick; Pam briefly lost her job at Forrester, ultimately having to share it with Donna when she was hired back.
Pam put itching powder in Donna's nightie to deter her interest in Nick, but Pam retired the pranks when Stephanie died from lung cancer; Pam felt she should return to Chicago, but stayed when Eric deemed her family. Pam helped Eric grieve for Stephanie and found herself on the same page with Donna, who also disapproved of Eric moving on with Ridge's ex-wife, Taylor Hayes. Pam stabbed a photo of Taylor and showed up in Eric's bedroom with a knife, but she laughed that it was only a spatula.
Pam maintained the Forrester web site and donned a teddy when Brooke wondered if she was too old to model her lingerie line. After weighing in on the Forresters' constantly changing relationships, Pam found one of her own with Charlie Webber, a security guard who shared her love of baking. At Thanksgiving that year, Hope requested everyone say something nice about each other; Pam called Donna annoying but also admitted she was her best friend.
Pam found another friend in jewelry designer Quinn Fuller but was dismayed to learn Quinn was only cozying up to her to silence Charlie, who had learned that Quinn's son, Wyatt Fuller, had pocketed a rare diamond and planted it on jewel thieves to impress Hope. Pam took young Aly Forrester, who had a history of mental illness stemming from the childhood loss of her mother, under her wing and commiserated with Eric about Aly's growing rage. Pam, Charlie, Aly, and Oliver attended medieval-themed events; when Aly heard a recording of her boyfriend, Oliver Jones, saying he was only dating her for job security, Pam brought Aly to Medieval Times and was awed to see Oliver dressed as a knight, clumsily riding up on a horse to prove his love to Aly.
Pam offered lemon bars to visiting Genoa City socialite Gloria Baldwin, then enjoyed the attentions of Eric's visiting brother, John Forrester. Pam, who still missed "Tiny," appreciated John's attempt to find a new canine friend for her. Pam was furious when Rick, who was throwing his weight around as Forrester's CEO, replaced the mansion's portrait of Stephanie with one of his mistress, Maya Avant. Pam snooped and found estrogen in Maya's purse, not initially believing Charlie's correct conclusion that Maya was transgender.
Pam was devastated when Aly died in a confrontation with Steffy and comforted Oliver at Aly's memorial. Pam and Charlie had their first argument when Pam found out Ridge and his wife, Caroline Spencer, were having a baby and blabbed before Caroline could make the announcement herself. Pam got on famously with Maya's equally domestic mother, Vivienne Avant, but when Eric began romancing Quinn, Pam exhorted Eric to reconsider.
Pam joined her family in boycotting Eric's wedding to Quinn but felt guilty afterwards, especially when an enraged Eric collapsed from a brain hemorrhage. Pam was shocked when Eric's niece, Ivy Forrester, who had befriended Quinn, informed Pam and Charlie that they were not allowed to visit a convalescing Eric at home. Pam continued to be vocal in her opposition to Quinn when Quinn became Forrester's interim CEO, then president of the company at Eric's behest. However, once the family got used to Quinn, Pam had a hard time believing Charlie's contention that Quinn was fooling around with Ridge. Later, Pam catered the wedding of her grand-nephew Zende Forrester Dominguez and threw a party for Steffy, who was marrying her on-again-off-again love Liam Spencer in Australia. Pam also helped babysit Rick and Maya's child, Lizzy Forrester, whose biological mother was Zende's wife, Nicole Avant.
Pam carelessly left Charlie's gun in Quinn's office after Charlie asked Pam to keep an eye on it, which led to Brooke's sister, Katie Logan, holding the gun on Quinn after Quinn kicked Katie off Forrester's jewelry design team. Pam repeatedly asked Charlie to let go of his theory that Quinn and Ridge were hooking up; Pam was concerned when she learned that a woman who had asked Charlie leading questions about Eric was Sheila Carter, Eric's notorious ex-wife, whose crimes included shooting Stephanie and leaving her to die. Pam confided to Eric about her increasing number of disagreements with Charlie. Later, after Eric left Quinn over kissing Ridge and spent time with Sheila, Pam filled Charlie in on Sheila's history of violence and baby-switching.
Pam was thrilled when Eric declared her an honorary Forrester at Thanksgiving. Later, after Sheila made an overture of friendship and even offered to visit Stephanie's grave with her, Pam thought back to her own misdeeds with Donna and wondered aloud to Charlie if Sheila deserved another chance.
Pam had a mental health episode after a mistake at the pharmacy left her without any bipolar meds; Pam became erratic and showed up to work wearing the same clothes as the day before at the same time publishing magnate Bill Spencer had been shot in the back. Though Pam was upset that Bill had ruined Steffy's marriage by having a one-night stand with her, and Pam didn't have full memory of the night's events, it turned out Pam had not pulled the trigger on Bill. Pam continued to campaign for Steffy with Liam since Steffy was her sister's namesake, though Liam eventually gravitated back toward Hope. Later, Pam offered condolences to new model Zoe Buckingham, whose cat had died; Pam remembered her dog Tiny and was able to empathize with Zoe.
Pam was thrilled when Charlie proposed to her by putting a ring in a batch of unbaked lemon bars. Pam dearly wanted to get married at the Forrester mansion with Stephanie's portrait above her, but ran into opposition from Quinn, who resisted the idea. Pam became angry when Quinn cavalierly relented; their argument ended with Quinn's foot going through Stephanie's canvas. Pam tearfully told Charlie she wanted to marry him, but not under these conditions, and gave him back his ring. Later, Pam was happy to see Donna home; it moved Pam when Donna was finally able to put Pam's one-time violence towards her in perspective. Pam convinced Eric to once again hire Donna as Pam's co-receptionist and tried to replace Quinn with Donna in Eric's life. Pam then offered her support to Hope, who had miscarried Liam's baby.
Pam walked in on Thomas arguing with Forrester intern Emma Barber, who died in a car accident later that night. Pam realized she was the last one to see Emma alive and reported Emma's spat with Thomas to Brooke and Hope. In 2021, Pam arrived for Steffy's wedding to John "Finn" Finnegan after a long on-screen absence wearing a heavy veil; Pam was pleased to see that Stephanie's portrait had been put back up for the occasion.

Post a Comment

Share on Facebook

Tweet this

Submit Feedback