About the GL News Archives
Guiding Light-related news from 2009
It's impossible to keep up with all of the twists and turns from the world of soaps. Luckily, Soap Central has archived all the Guiding Light news from 2009.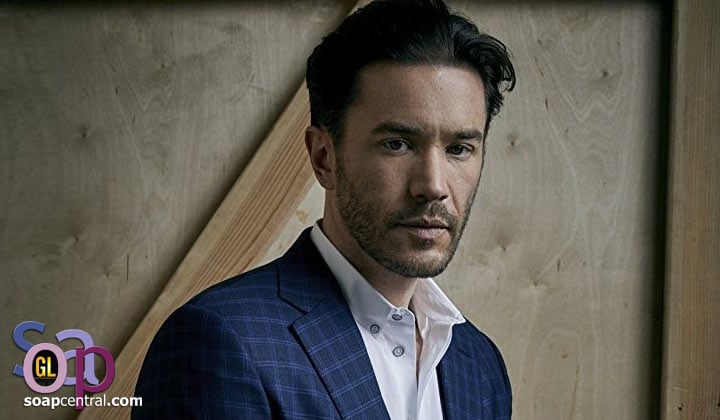 January 2009
Tom Pelphrey or David Lago? Which of these Emmy-winning actors would be better able to hold their own as Sonny's son against Maurice Benard? These are the questions that are expected to be answered later this month when General Hospital finally casts the much-talked-about role of Dante.
January 2009
For more than 50 years soap operas have pretty much looked the same. Viewers have come to accept thatrooms and houses have only three walls and that most "outdoor" scenes are actually shot inside a studio. That is all about to change. On February 29th, Guiding Light takes a dramatic leap into uncharted territory.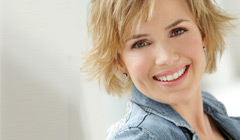 February 2009
The voyages home continue on Guiding Light. The show is bringing back another fan-favorite character, Soap Central has learned. Look for Michelle Bauer to return to Springfield this spring, but don't look for Nancy St. Alban to reprise the role.
February 2009
John Driscoll's four-year run as Guiding Light's Henry "Coop" Bradshaw ended last week. The exit was preceded by a stunning car explosion, one that required quite a bit of behind-the-scenes maneuvering. How did Guiding Light pull it off?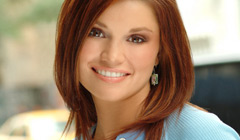 March 2009
Guiding Light's trip to Orlando, Florida last week wasn't all work. In addition to filming seven episodes at Universal Studios, some of the cast members found some time to catch some rays, ride some rides, and even swim with the dolphins. Find out what one on-and-off-screen couple had to say about their recent adventure.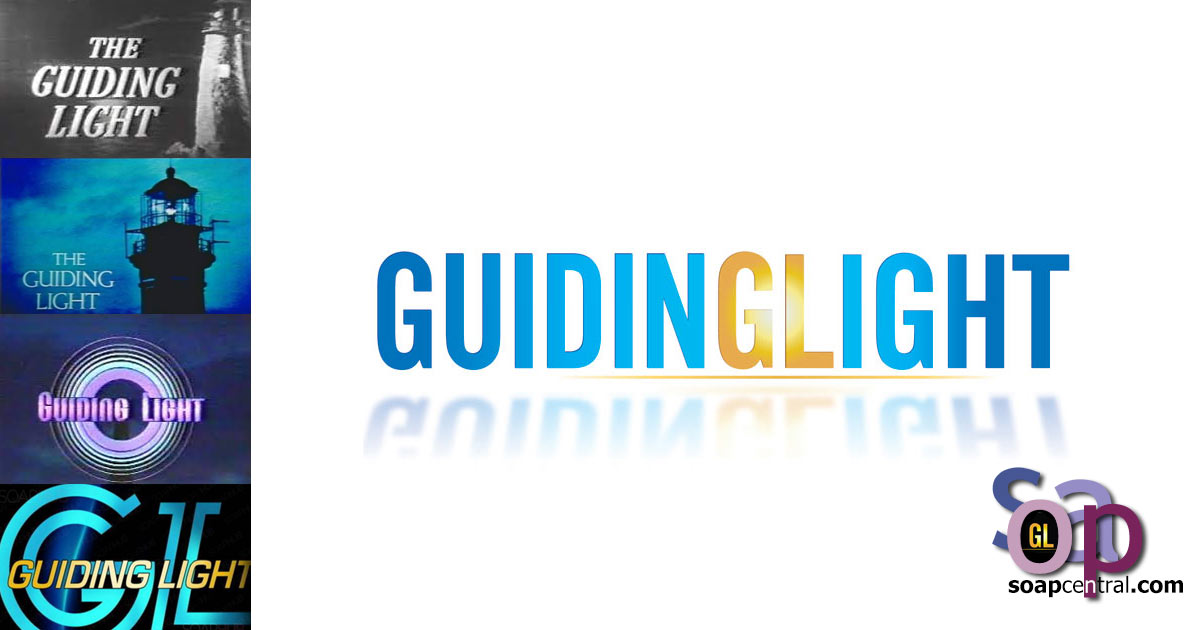 March 2009
Guiding Light's trip to Orlando, Florida was chronicled nearly every step of the way by Soap Central. Find out how Guiding Light films its location shots, hear what the stars think about their storylines, and see some of the laughs. All in our exclusive videos.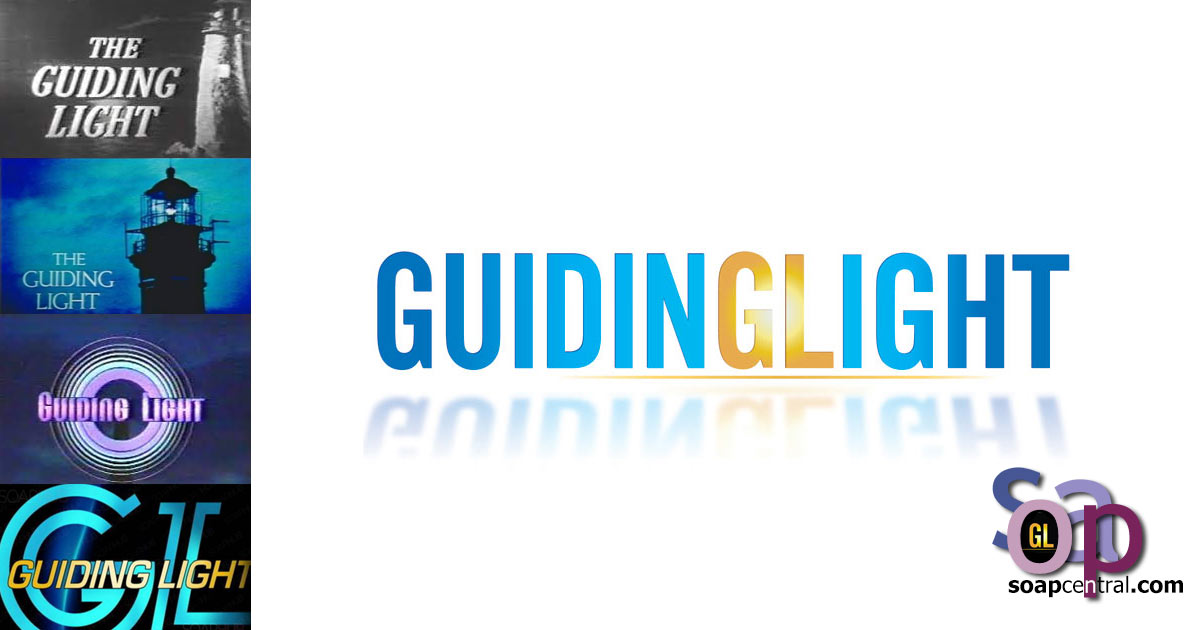 April 2009
After 72 years, the Guiding Light is about to shine for the last time. In an oddly timed announcement, CBS chose a day usually reserved for practical jokes to announce that it was pulling the plug on television's longest-running scripted series. While efforts are being made to find another home for Guiding Light, for now the show is scheduled to go dark in September.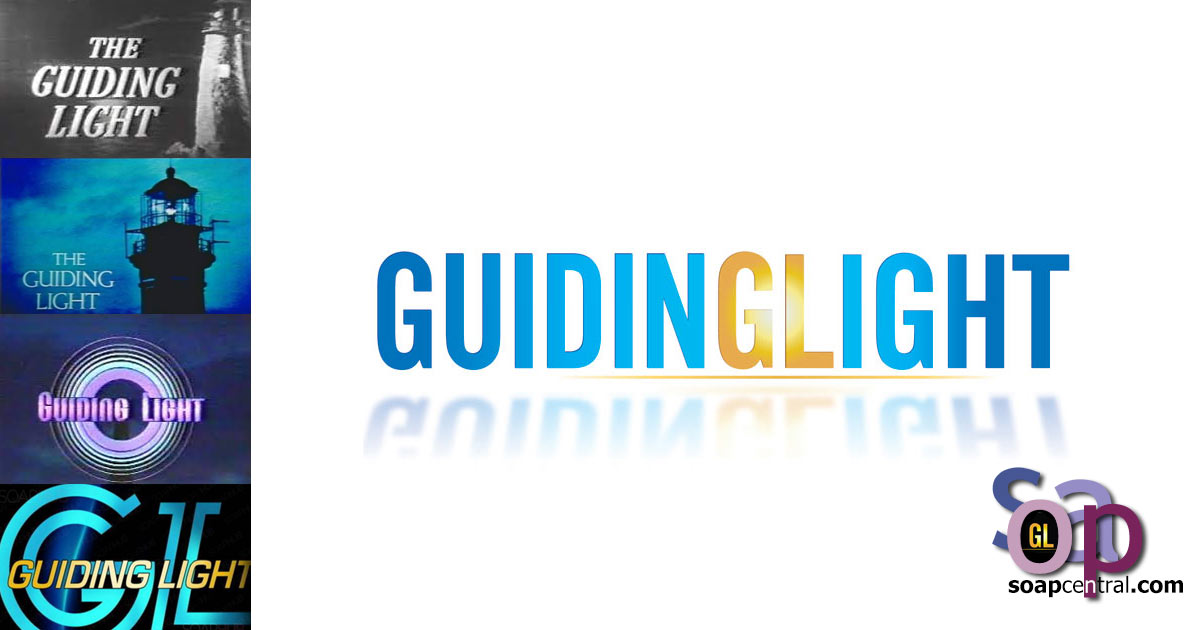 April 2009
After 72 years, the Guiding Light is about to shine for the last time. Some of daytime's biggest names are offering their thoughts on the news that CBS has turned off the light.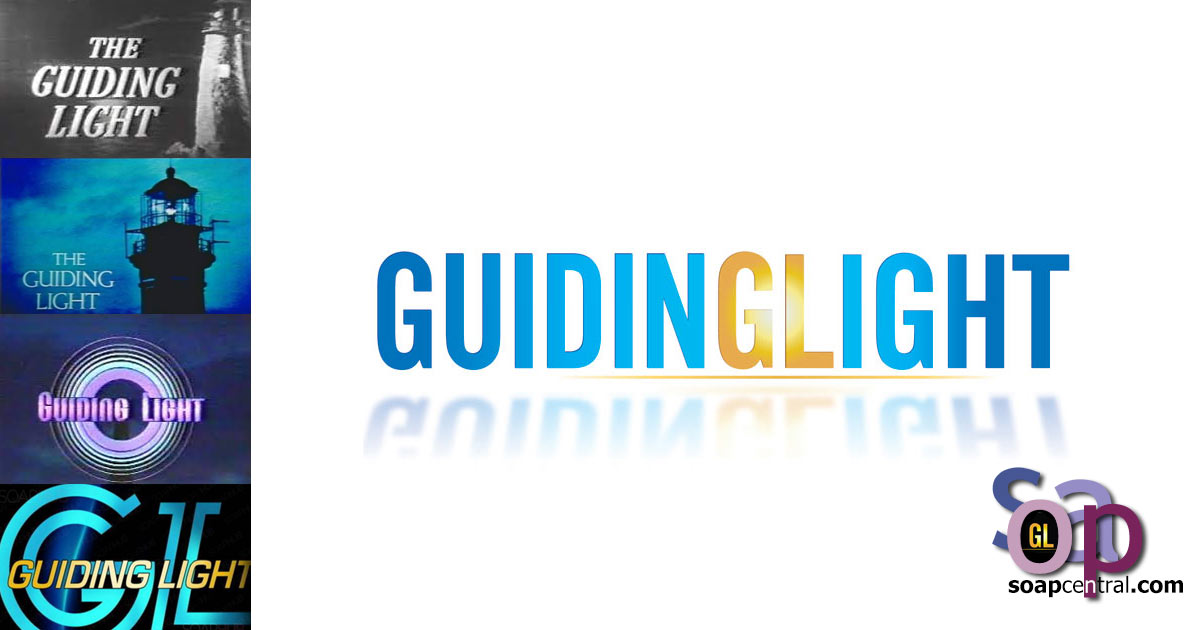 April 2009
Not everyone thinks that Guiding Light's end is a bad thing. A new article in a TV trade publication says that CBS's three other soaps might actually benefit from having one less soap on the air. However, there's no guarantee that whatever replaces GL will bring better ratings.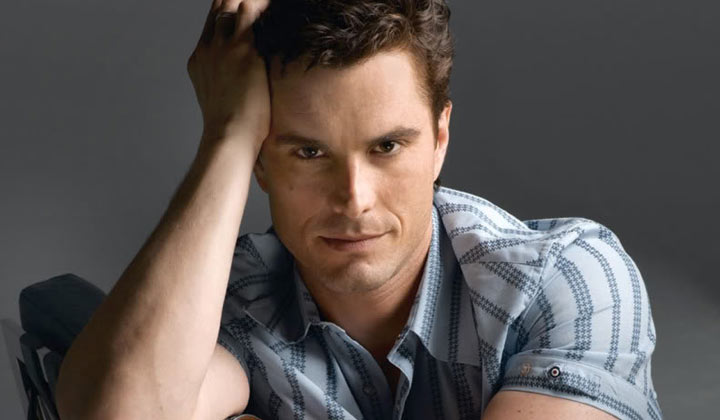 March 2009
Rumors of mass firings at General Hospital are turning out to be the worst kind of rumors -- they're true. Former Guiding Light star Rick Hearst and relative GH newcomer, Megan Ward, have both been taken off contract with the ABC soap. Both performers have agreed to stick around in a recurring basis, but it's unclear for how long. Meanwhile, whispers that more cuts are coming are getting louder.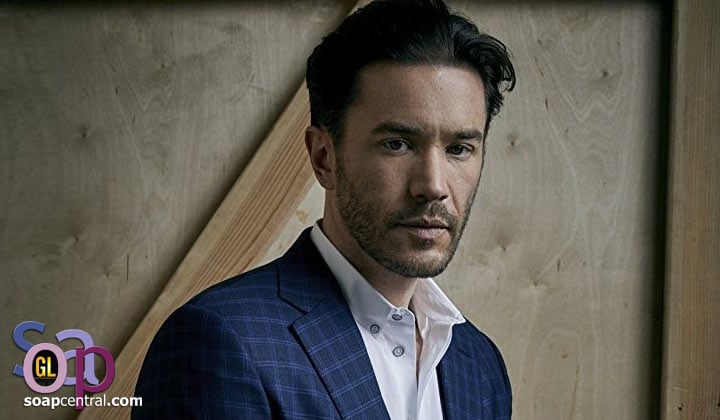 April 2009
Tom Pelphrey or David Lago? Both of these award-winning actors have been rumored to be joining the cast of General Hospital as Dante, Sonny's long-lost son. Months have passed, and there's still no sign of Dante. Is the show really going to cast the role or was this a diversion so that the show could recast Michael?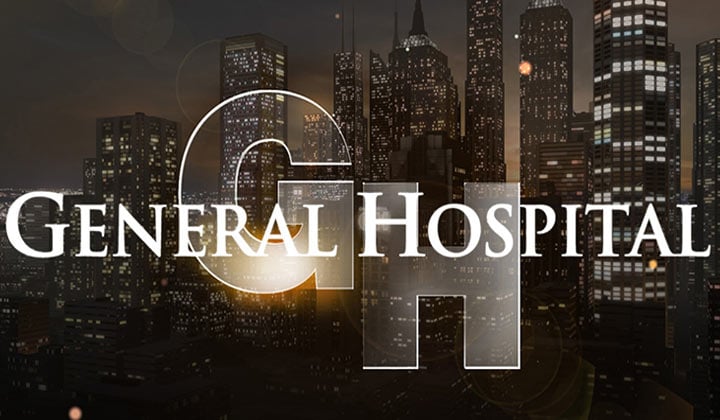 April 2009
Billy Dee Williams will join General Hospital later this spring in the role he created on the show's primetime spinoff, Night Shift. This will mark the third time that Williams has appeared on a daytime drama series. He's made previous appearances on Another World and Guiding Light, both of which came before he became a major star.
April 2009
Ken Corday has soap operas in his blood. The Days of our Lives exec, however, has angered fans of Guiding Light with his explanation of why the CBS soap was cancelled. His biggest argument: Guiding Light was no longer a soap -- it was more like ESPN.
April 2009
BethAnn Bonner made her on-screen farewell on One Life to Live just last week -- and she's already on to her next role. The six-time Daytime Emmy "pre-nominee" has been signed to a short-term role on Guiding Light. The actress makes her GL debut in June.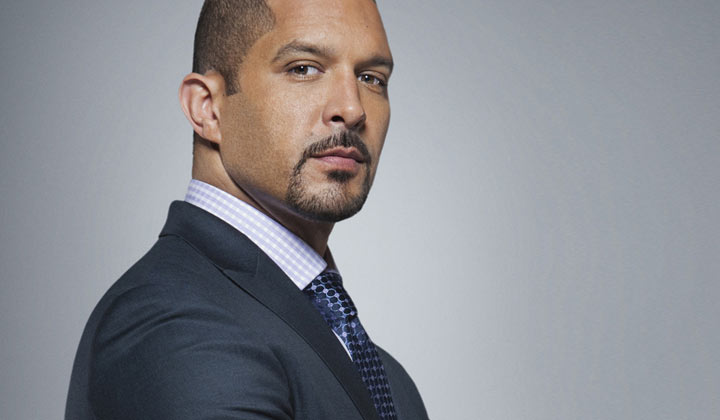 May 2009
Guiding Light veteran, Terrell Tilford, is joining the cast of One Life to Live. Tilford has been cast for a newly created role, one for which at least one other big name star apparently tested. Tilford's new role may be a love interest for Rachel. He'll debut in June.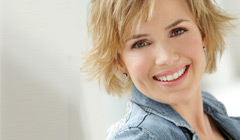 May 2009
Stop the recast! Nancy St. Alban will reprise the role of Michelle Bauer. Guiding Light execs had been planning to recast the role, but a last-minute change was made when CBS announced the show's cancellation. St. Alban last appeared in 2005.
May 2009
Danny Santos is returning to Springfield. Actor Paul Anthony Stewart is rejoining Guiding Light -- and he'll be joined by former on-screen love, Nancy St. Alban. Since leaving Guiding Light in 2006, Stewart had done a movie and returned to the stage.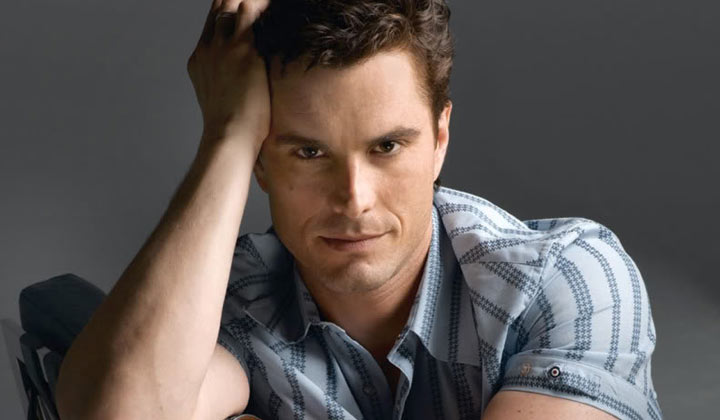 May 2009
Forget about seeing Rick Hearst on a recurring basis on General Hospital. Just a month after the actor was downgraded to recurring status comes word that the three-time Emmy winner is leaving GH -- permanently. The Bold and the Beautiful has expressed an interest in the actor, as has Guiding Light.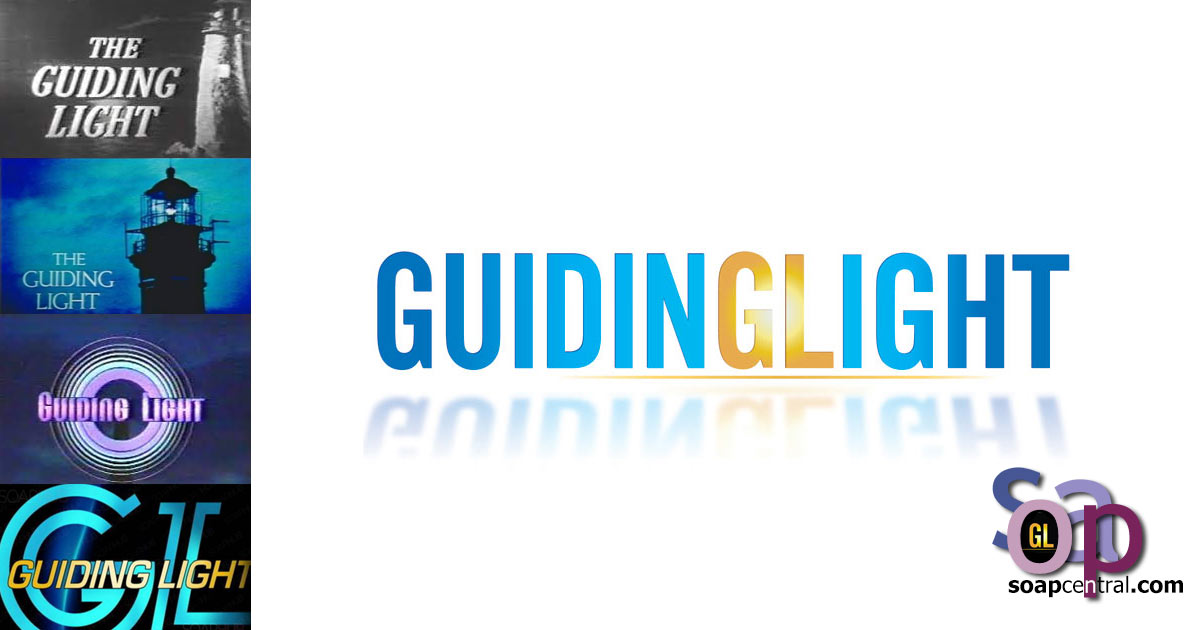 May 2009
On April 1, CBS announced that it was pulling the plug on the longest-running entertainment program in history. The production company in charge of Guiding Light has vowed to find the show a new home, but restless fans are having a hard time waiting for news. Here's the latest on plans to keep the light shining.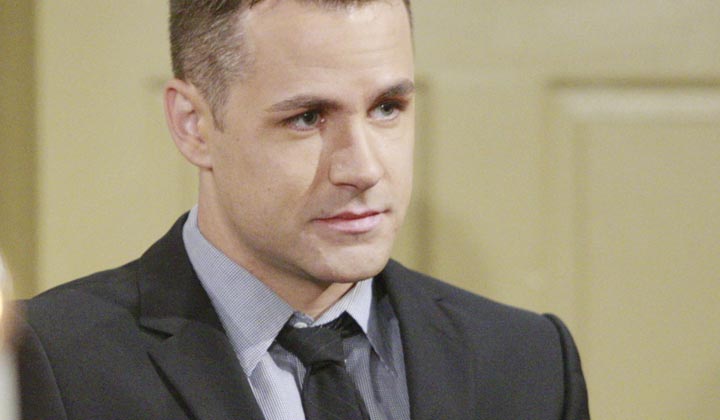 May 2009
Emmy-nominated actor, John Driscoll, will be joining the cast of The Young and the Restless. Driscoll appeared as Coop Bradshaw on Guiding Light for more than three years. His GL character was killed off earlier this year. On Y&R, the actor will take on the role of Phillip Chancellor IV.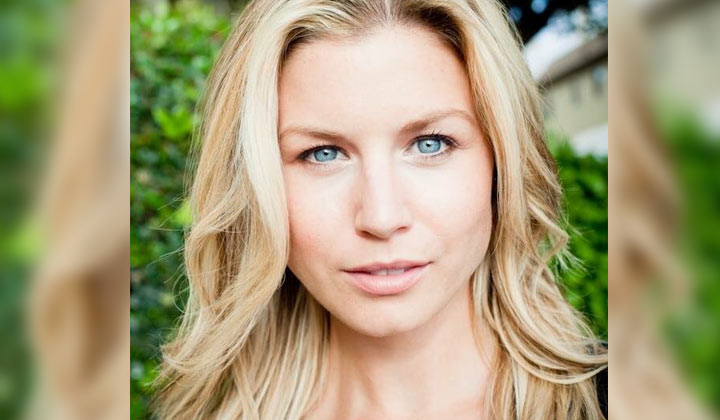 June 2009
Former Guiding Light star, Stephanie Gatschet, is headed to Pine Valley. The Emmy-nominated actress is taking on the role of the troublemaking wife of Pine Valley's district attorney. In her previous soap role, Gatschet played one half of a fan-favorite couple.
June 2009
The homecomings continue on Guiding Light. Veteran actor Peter Simon will reprise his Emmy-nominated role of Ed Bauer later this month. It's been nearly five years since the actor last appeared on GL -- and his exit had many viewers upset. Simon debuted on Guiding Light in 1981.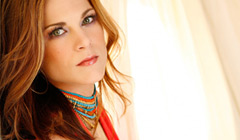 June 2009
While Guiding Light's future has not officially determined, Gina Tognoni appears to be hedging her bets. The two-time Emmy winner reportedly has several job offers in the event that GL isn't picked up by another network. Before joining GL, Tognoni appeared on ABC's One Life to Live.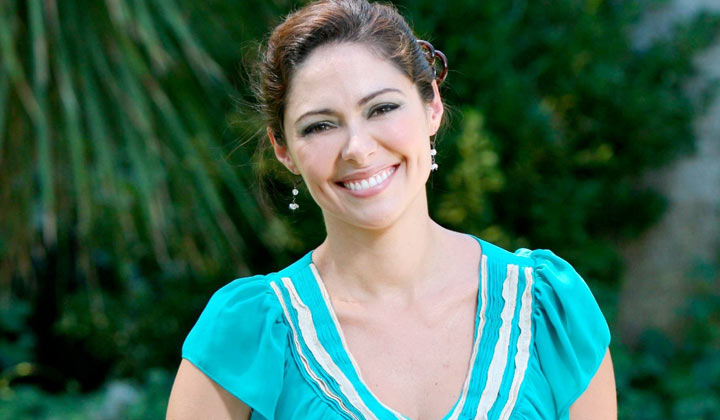 June 2009
Guiding Light's Jessica Leccia is now the proud parent of a little girl. For weeks, the actress has been hiding behind anything in site to shield viewers from the fact that she was pregnant -- and her on-screen alter ego was not. The actress will be taking a maternity leave, but it's unclear how long she'll be away from the CBS soap.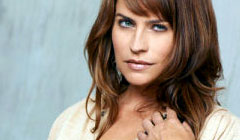 June 2009
Crystal Chappell will return to Days of our Lives later this year. The Emmy-winning actress, who currently stars as Olivia Spencer on CBS's Guiding Light, will return to DAYS at the conclusion of Guiding Light's run on CBS in September. Chappell last appeared on DAYS in 1993.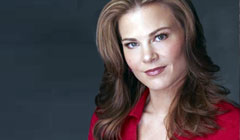 June 2009
One Life to Live is reportedly out of the running to sign Gina Tognoni. The actress, who currently appears on Guiding Light, was in talks to return to OLTL after Guiding Light ends in September. However, contract talks seem to have hit a snag -- money.
June 2009
Another gay, another holler. One Life to Live has not yet delved fully into its new gay storyline and already there's controversy. 14-year vet Patricia Mauceri was reportedly booted from the role of Carlotta Vega when she expressed concerns over her character's behavior. Former GL star Saundra Santiago will take over the role.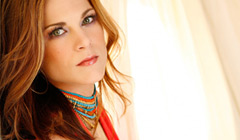 June 2009
Guiding Light will officially end in about two-and-a-half months and it will do so without at least one of its Emmy-winning stars. Gina Tognoni and show executives have failed to reach an agreement on a contract extension. As a result, the show will end without Dinah and storylines have had to be rewritten.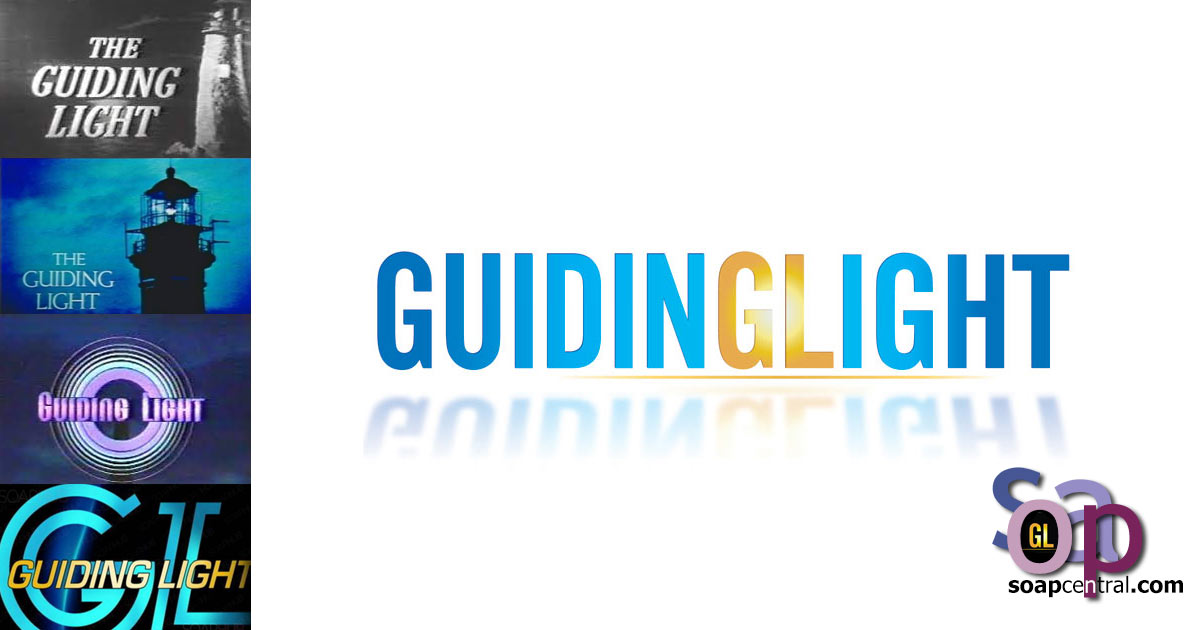 July 2009
As Guiding Light prepares to air its final episode in September, the number of tributes being planned to honor the long-running series continues to grow. Amid the celebration, however, come stunning new allegations that there were secret plans to alienate as many viewers as possible before the series' finale.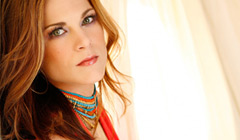 July 2009
Gina Tognoni will continue to air on Guiding Light through the show's finale. Claims that the actress had left the show high and dry to pursue another soap role appear to have been exaggerated. Thanks to the magic of technology, Tognoni pre-taped all of her remaining scenes.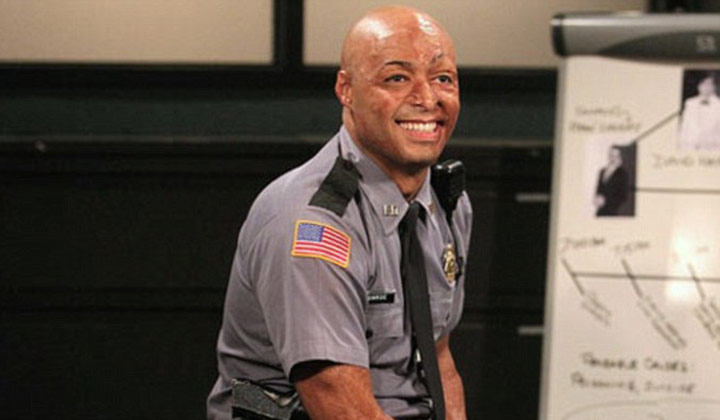 June 2009
Comments made by Former GL star Beth Ehlers in a recent interview sparked claims of a feud between Ehlers and her All My Children co-star, JR Martinez. Though Martinez tried to dispell the rumors, the story continued to spread. In a joint interview appearance, Ehlers and Martinez set the record straight once and for all.
July 2009
Guiding Light star Daniel Cosgrove reportedly will join the cast of One Life to Live later this year. He'll take on the role of Joey Buchanan. Cosgrove previously appeared on All My Children. He may also be joined by one of his GL co-stars if all goes well.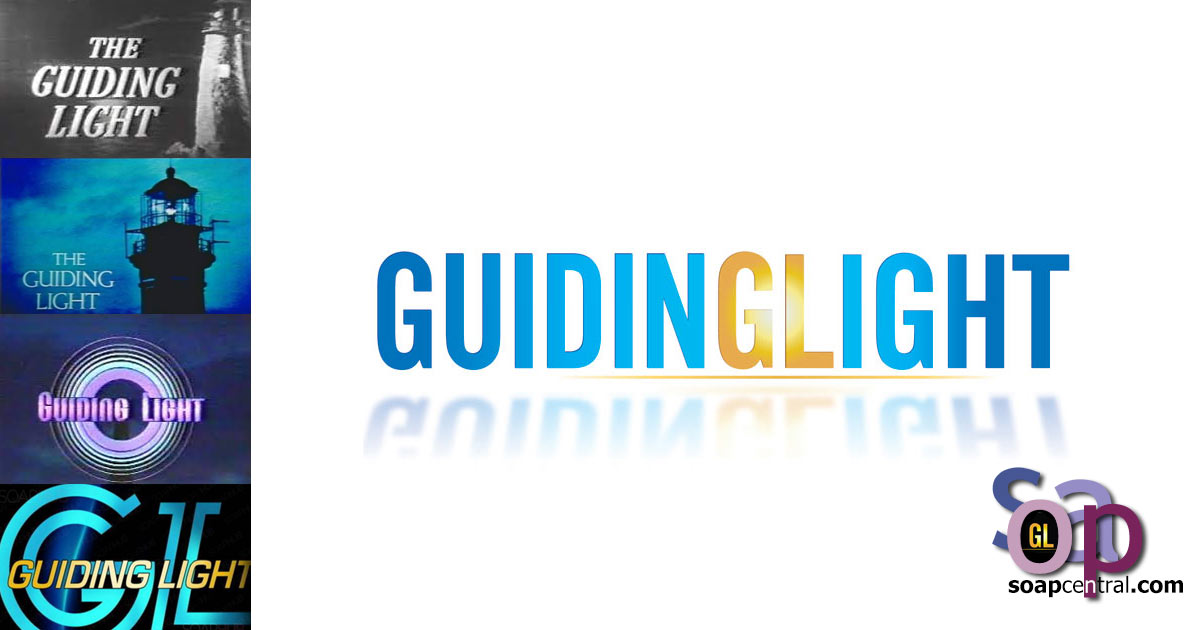 July 2009
It was hardly amusing to Guiding Light fans when CBS announced on April Fool's Day that it had opted not to renew the long-running soap. Now, nearly four months later, comes official word that the show will not continue on another network. Guiding Light will go dark for good in September.
August 2009
Read comprehenseive coverage of this year's Daytime Emmy Awards, including all the winners, Red Carpet photos, interviews and more. Plus, learn more about Jeff Branson's win for Outstanding Supporting Actor.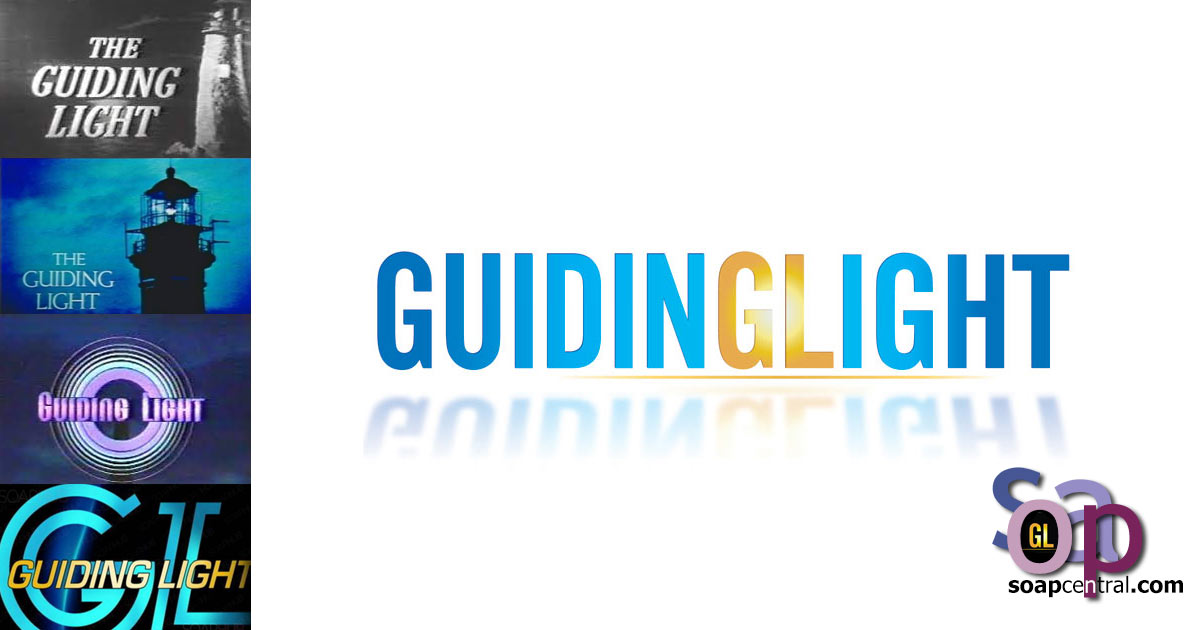 August 2009
A tribute that was to have helped fans say goodbye to Guiding Light has inadvertently had the opposite effect. Now, the producer of the segment that aired during this year's Daytime Emmys has issued a statement about the tribute -- and posted the full-length version.
September 2009
Guiding Light star Tom Pelphrey will be joining the cast of As the World Turns later this year. The actor's Springfield alter ego won't be making the trip with him: Pelphrey will tackle a newly created role. Pelphrey is a two-time Daytime Emmy winner.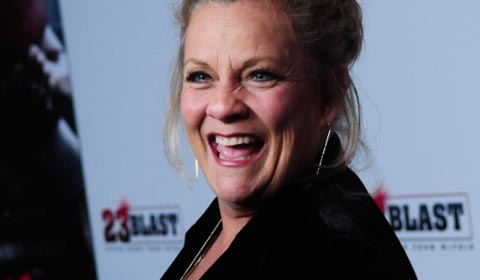 September 2009
When Guiding Light airs its final episode later this month, for the first time in more than 30 years, soap opera fans will not be able to tune in to see four-time Emmy winner Kim Zimmer on their television sets. Now, Zimmer talks to Soap Central about the end of Guiding Light and what's in her future.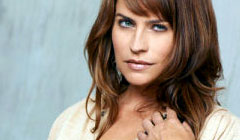 September 2009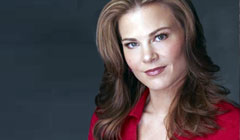 September 2009
Gina Tognoni will return to One Life to Live in the role of Kelly Cramer, a role she originated in 1995. Since leaving the ABC soap in 2001, Tognoni has appeared as Dinah Marler on Guiding Light, a role that won her two Daytime Emmys. Another Emmy winner, Heather Tom, most recently portrayed Kelly.
September 2009
Yet another big-name star will be left behind when All My Children transitions to Los Angeles in January. The ABC soap will part ways with former Guiding Light star Beth Ehlers by the end of the year. Though her arrival in Pine Valley was highly touted, the show didn't seem to know what to do with Ehlers' character.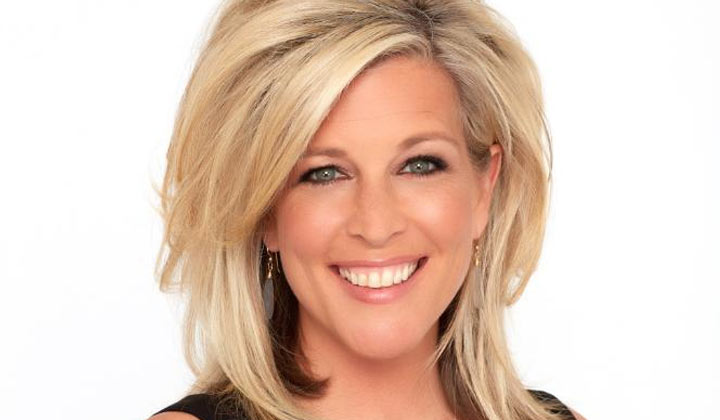 November 2009
General Hospital viewers will be seeing a lot more of Laura Wright in the future. The actress, who has been with the show for four years, got her start in daytime on Loving. She's also appeared on The City and Guiding Light.
November 2009
Guiding Light star Daniel Cosgrove has found a new daytime gig and, as previously reported, it will not be on One Life to Live. The two-time Emmy nominee will join former co-star Tom Pelphrey on As the World Turns. Cosgrove began his daytime career on All My Children.
December 2009
Three-time Emmy winner Ellen Wheeler will join the As the World Turns family. Wheeler most recently served as executive producer of Guiding Light, which was named Outstanding Drama Series in 2007. Wheeler won Emmys for her acting on Another World and All My Children.