Sunset Beach Recaps: The week of December 21, 1998 on SB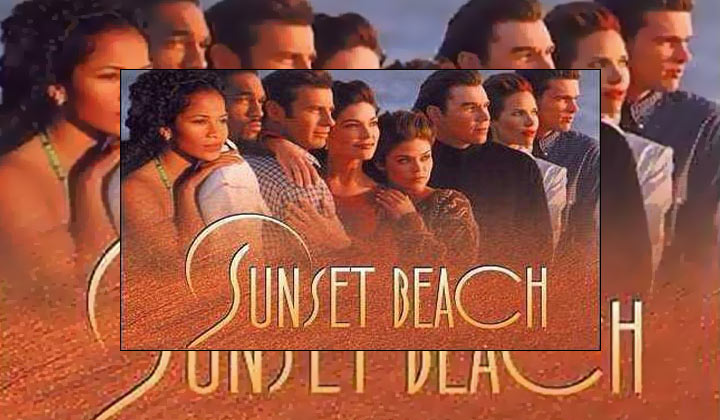 Monday, December 21, 1998
Ben stops Maria from leaving. Ben finds the PI file and wedding video. Maria's forced to confess that she's been faking her memory return. Maria confesses that she doesn't think she'll ever remember. Cole convinces Amy to give back the emerald. Amy realizes that Brad stole the emerald, and she and Cole rush off to find him. Meanwhile, Brad has taken the emerald to a pawnbroker.
Cole and Amy find Brad covered with leeches! Emily appears to be losing her hearing. Tyus has no medical explanation for what's happening. When Emily reappears, she's aged 20 years in 20 minutes! Virginia sees a scorpion in Jimmy's statue, and insists on destroying it.
Antonio learns the statue's true origin and figures out that the Madonna is in the statue. Annie and Caitlin are terrified by the blackmailer at the power plant. Caitlin begs for another chance; the blackmailer agrees. Alone, the blackmailer is revealed to be Gregory.
Tuesday, December 22, 1998
Cole finds the emerald Brad dropped, but it turns hot in his hand. Cole went to AJ and Francesca, who are aging rapidly. As they head out, they are confronted by Hillary and Neilsen. Cole thinks it's just a hallucination. Antonio learns that the statue has been destroyed. A devastated Antonio returns to the Mission, feeling he's failed. Gabi arrives, assures him he hasn't.
Then Antonio sees another Gabi entering the chapel. Amy and Brad burst in and tell Emily what's happening to her. Brad blames Amy. Later, Amy starts to age. Olivia arrives with the rest of money for the blackmailer. Gregory listens in on their conversation. Gregory reveals his determination to break up Caitlin and Cole while relishing a separate punishment for Annie.
Wednesday, December 23, 1998
Sean heads out to find Cole. Meanwhile, Antonio is amazed as he realizes the Gabi dressed all in white is really an angel who assures him all is not lost...he can still recover the Madonna. Worried for Antonio, Gabi follows him anyway. She discovers that the worker at the scrap metal yard took the Madonna. She tries to get it back from him, but is injured in the struggle.
Antonio later finds her and is devastated when he fears she might be dead. Meanwhile, Cole battles with the hallucinations of Hillary and Nielsen who are demanding he surrender the emerald to them. Cole, Francesca, and AJ rush to the church. Cole is thrown when he discovers an upset Caitlin waiting in the chapel.
As Cole comforts her, Caitlin's eyes emit a menacing glow. Caitlin pulls out a dagger and moves to plunge it in Cole's back. Meg told her family that Maria didn't get her memory back. Casey tries to reassure Meg that she and Ben will be married. Meanwhile, Ben tries to spark Maria's memory by celebrating Christmas Eve with her just as they did when they were married. Maria and Ben share a moment of connection.
Thursday, December 24, 1998
When the "evil" Caitlin gets the jewels from him, Cole sees he has no choice and went on the attack. AJ invokes the holy prayer that weakens the image of Caitlin. Cole kills the apparition. Meanwhile, Antonio learns the man who stole the Madonna did so to help his dying daughter. Antonio convinces the man to hand over the Madonna. AJ, Francesca, Cole and Antonio work furiously to restore the jewels to the Madonna before the Midnight deadline.
The church is rocked by strong winds and lightning. Everyone is cured of their afflictions - a true Christmas miracle. Virginia is confident that Vanessa will be unable to conceal the truth about the paternity of her child.
Friday, December 25, 1998
The Rosario Jewel story is relived - via flashbacks - by those who have survived.