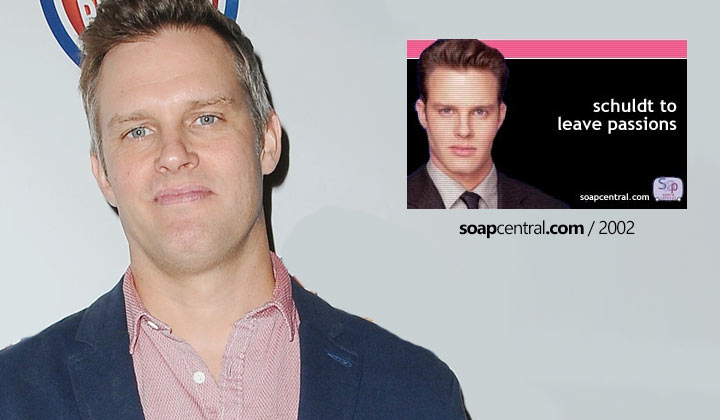 Unspecified character
2017
---
The Topeka, Kansas, native's career began after he graduated from Texas Christian University with a Bachelor of Fine Arts in Theater. Travis Schuldt quickly found success as a model and moved to Los Angeles in 1999, when he just as quickly scored the lead on the NBC hit Harmony's Passions.

After leaving Passions, Schuldt immediately booked a starring role opposite Ernie Hudson and Danny Nucci on the short-lived drama 10-8: Officers on Duty. Other credits include JAG, Veronica Mars, and the horror spoof "Hack!", which is overstuffed with cult icons like Kane Hodder (the Friday the 13th series), Juliet Landau (Buffy the Vampire Slayer) and Danica McKellar (The Wonder Years).

Acting is just one of Schuldt's many talents. In 2004, Schuldt worked with director Jonathan Walls and writer/actor/producer Jay Thames to create, write, finance, produce and star in the critically acclaimed independent film Automatic, which found enthusiastic audiences as an official selection at SXSW, Woodstock, Starz Denver and the Deep Ellum Film Festival in Dallas.

Schuldt is also very active in the Lone Star Ensemble, the nonprofit theater group he founded in 2000, and 35 Terrace, the production company through which he is currently developing several exciting projects.

Schuldt is a force to be reckoned with. His incomparable talent, boy-next-door good looks and unstoppable dedication to his craft, will undoubtedly catapult Schuldt to Hollywood royalty.


---
/theactors/schuldt_travis.php Scrubs
Keith
2006-2007
Mystery Woman: Oh Baby
Evan Chandler
2006
Veronica Mars
Conner Larkin, in "An Echolls Family Christmas"
2004
10-8
Chase Williams
2003
Passions
Ethan Winthrop
July 5, 1999 to July 3, 2002
---
The Hitcher
Harlan Bremmer, Jr.
2007
Something's Wrong in Kansas
Juice
2007
Automatic
Randall
2005
* Also served as the film's producer
Candy
Luc
2002
Midsummer
Demetrius
1999
---
PLACE OF BIRTH: Topeka, Kansas
DATE OF BIRTH: September 18, 1974
HAIR:Light Brown
EYES: Blue
MARITAL STATUS: Single (dating Natalie Zea)
EDUCATION: Graduated from Texas Christian University with a degree in theatre.
Siblings: Has one brother (Austin) and one sister (Sallie).
Hobbies: "Ultimate" Frisbee, fire-eating, mountain biking, and Tae-Kwon-do.
Favorite Music: From the Flaming Lips to classical music.
Favorite TV: He watches Bravo, the Sundance Channel, the Independent Film Channel, "The
X-Files", "Malcolm In the Middle", and "Futurama."
Favorite ice cream flavor: Chocolate chip cookie dough.
Pre-Passions Gig: Worked as a waiter in Dallas before working on Passions.
Worst job: Doing demolition construction.