Cornelius Smith, Jr. (Frankie Hubbard) returns to All My Children this week after an absence of several weeks. The reason, according to head writer Charles Pratt, Jr., was a contract negotiation period that took much longer than expected.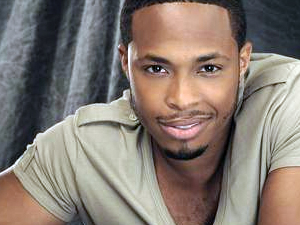 "In these new days of money, [I am] forced into situations where we don't write [scenes for] a person past a certain date while business affairs people work things out," Pratt said in a recent interview with Soap Opera Digest.
Viewers know that Frankie hasn't been seen on-screen since April, well before the character was reported injured during his military service in Iraq. The degree of Frankie's injuries was not immediately stated on the show, but the Hubbards did learn that Frankie's hands have suffered substantial damage.
It's unclear why All My Children would have considered letting Smith walk away from the show. Last month, Smith earned a Daytime Emmy nomination in the Outstanding Younger Actor field. Earlier in the year, Smith earned an NAACP Image Award nomination.
Smith joined the cast of All My Children in December 2007. At the time, Frankie - known then as Quentin -- was featured only as a recurring player. In March 2008, after the return of Smith's on-screen parents, Darnell Williams (Jesse Hubbard) and Debbi Morgan (Angie Hubbard), the actor was offered a contract with the show.
Smith returns to All My Children full-time on June 5.
Photo Credit: Donna Svennevik/ABC