Here are some of the news stories posted on Soap Central during 2020 that focus on One Life to Live or past and present OLTL performers. To read any of the articles listed below, simply click on the appropriate link.
To access articles from other years or to review articles with similar themes, please see the News Archive links below this text to access a specific year. Or to view a listing of all years for which news stories are available, simply click here.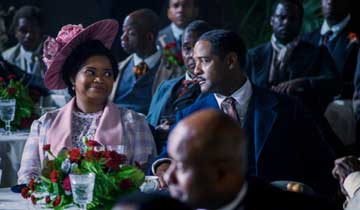 January 7, 2020
One Life to Live alum Blair Underwood (ex-Bobby Blue) and All My Children alum Cornelius Smith Jr. (ex-Frankie Hubbard) have signed on to the Netflix series Self Made: Inspired by the Life of Madam C.J. Walker.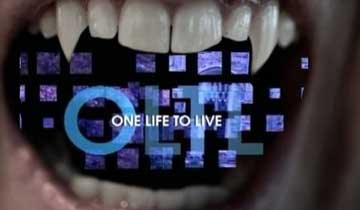 January 9, 2020
Llanview almost turned into Llansylvania back in 2008, when head writer Ron Carlivati tried to convince ABC to bite on his vampire-themed spinoff of One Life to Live.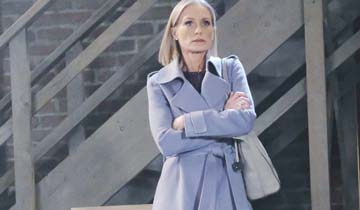 January 14, 2020
Not long after Jessica Tuck scrubbed out as General Hospital character Cassandra Pierce, she is scrubbing in as a guest star on the FOX medical drama The Resident.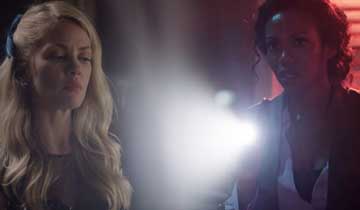 January 14, 2020
Girl power is being taken up a notch in A Killer in My Home, which stars both Bree Williamson (ex-Claudette Boland, General Hospital; ex-Jessica Buchanan, One Life to Live) and Mishael Morgan (Amanda Sinclair, The Young and the Restless)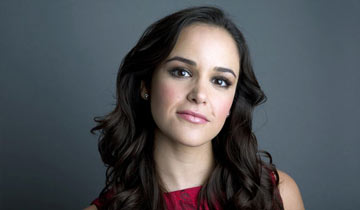 January 22, 2020
One Life to Live alum Melissa Fumero (ex-Adriana Cramer) will play a supervillain's teen daughter in Marvel's M.O.D.O.K., an animated comedy geared toward adults.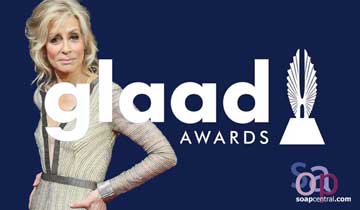 January 22, 2020
The 31st Annual GLAAD Media Awards will honor Emmy and Tony-winning actress Judith Light (ex-Karen Wolek, One Life to Live) with this year's Excellence in Media Award.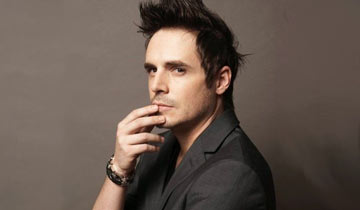 January 28, 2020
Former daytime star Brett Claywell (ex-Kyle Lewis, One Life to Live) has stepped into the new role of father. He and Tamara De Kauwe have welcomed their first child together.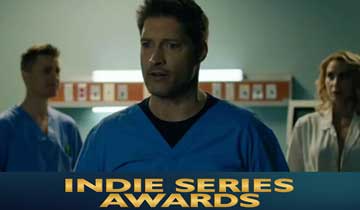 January 31, 2020
The 11th Annual Indie Series Awards nominations include a whopping number of daytime stars, including Sean Kanan (ex-A.J. Quartermaine, General Hospital; ex-Deacon Sharpe, The Bold and the Beautiful/The Young and the Restless) for his Amazon series Studio City.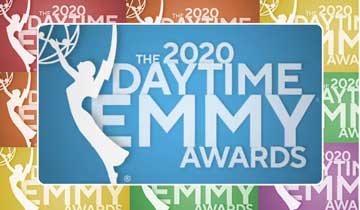 February 12, 2019
The Daytime Emmys have found a new broadcast home. While the ceremony won't be on one of the major networks, it will be much easier for fans to watch. This is just one of many changes this year, including the end to the pre-nominations announcement.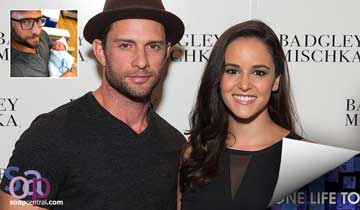 February 18, 2020
Be still our hearts: the new baby of One Life to Live alums Melissa Fumero (ex-Adriana Cramer) and David Fumero (Christian Vega) chose to come into this world on Valentine's Day!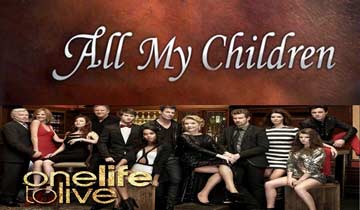 February 26, 2020
Could 2020 be the year that All My Children and One Life to Live come back from the dead? ABC exec Karey Burke opens up about the network's current discussions on the soaps' futures.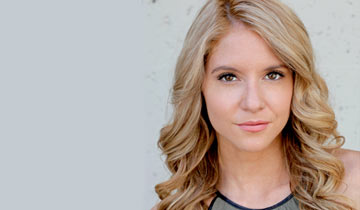 February 27, 2020
Daytime alum Brittany Underwood (ex-Langston Wilde, One Life to Live) is hard at work on a new film called Off the Grid, described as a super intense thriller.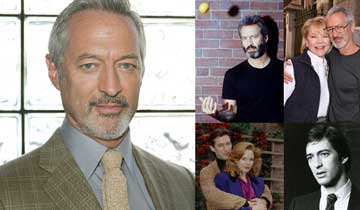 March 6, 2020
The daytime world has lost another family member. Roscoe Born, known for memorable roles on numerous soaps, has passed away. The actor and songwriter was 69.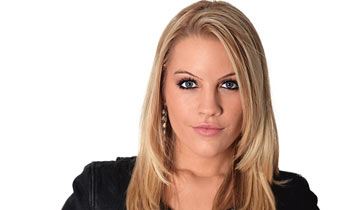 March 13, 2020
Fans were super excited to see photos of Kristen Alderson back at General Hospital, but the actress says she (sadly) wasn't filming scenes.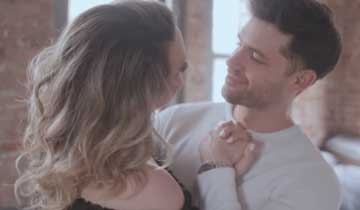 March 18, 2020
Catch David A. Gregory (ex-Robert Ford, One Life to Live) in the music video for Natalie Weiss's cover of ''Heart of Stone,'' a song from Broadway's SIX: The Musical.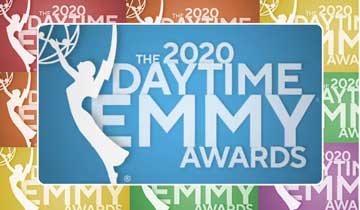 March 19, 2019
The Daytime Emmys ceremony is the latest event to be canceled because of concerns over the Coronavirus outbreak. The ceremony, which was to have taken place over three nights in June, is now on hold indefinitely.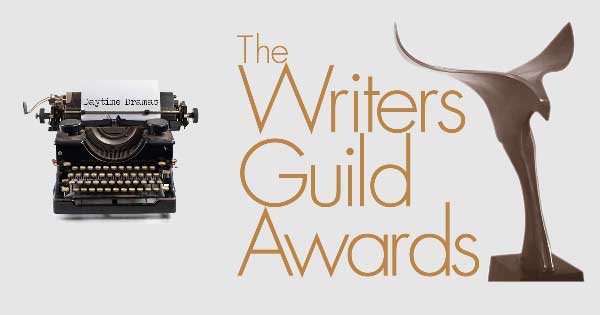 March 25, 2020
The Writers Guild of America says it will not seek a strike vote while the nation deals with the current COVID-19 pandemic. Many believed the WGA would strike later this year, leaving daytime dramas and other shows in a lurch.
April 6, 2020
Peter Miner, known for his time as a director at One Life to Live and a producer at Dark Shadows, has passed away. He was 90.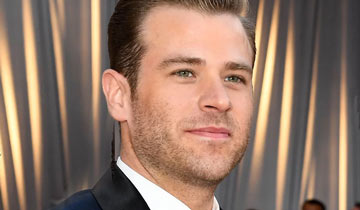 April 7, 2020
One Life to Live alum Scott Evans (ex-Oliver Fish) opens up about his new film, Almost Love, and shares why he thinks "soap fans are the best fans."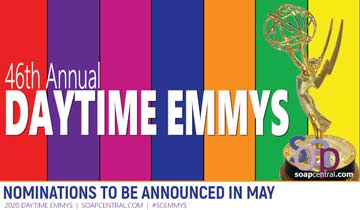 April 13, 2020
Soap opera fans will have to wait until next month to find out which of their favorite actors will be officially competing in this year's Daytime Emmy Awards, says NATAS CEO and President Adam Sharp.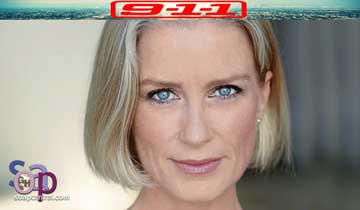 April 14, 2020
Devilish Cassandra Pierce is no longer on General Hospital, but her portrayer is still lighting up TV screens. Find out when Jessica Tuck will appear on 9-1-1.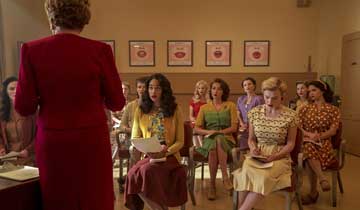 April 21, 2020
The splashy Ryan Murphy drama Hollywood is getting a dose of soap opera via One Life to Live alum Laura Harrier (ex-Destiny Evans), who plays the role of Camille opposite stars like Dylan McDermott and Jim Parsons.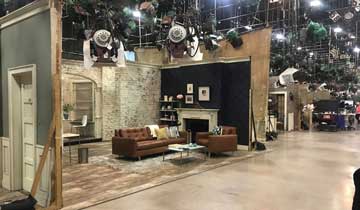 April 22, 2020
With several safety measures in place, the Australian soap opera Neighbours is about to resume production. Could its coronavirus production plan be a road map for getting US soaps back up and running?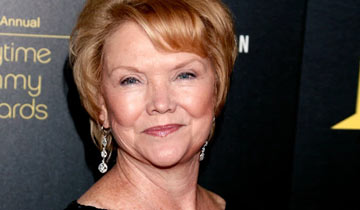 May 4, 2020
One Life to Live star Erica Slezak (ex-Victoria Lord) shares a message with fans about the upcoming primetime soap special airing on ABC and how she's handling quarantine.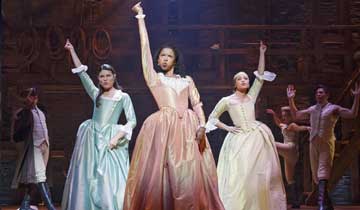 May 12, 2020
Fans no longer have to wait until 2021 to see the film version of the Lin Manuel-Miranda musical Hamilton, starring One Life to Live alums Renée Elise Goldsberry (ex-Evangeline Williamson) and Jonathan Groff (ex-Henry Mackler).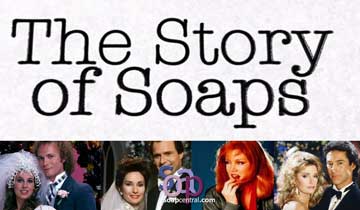 May 15, 2020
ABC's upcoming primetime soap opera special, The Story of Soaps, has been moved into a later time slot to accommodate a special on the Michael Jordan ESPN docuseries After the Dance.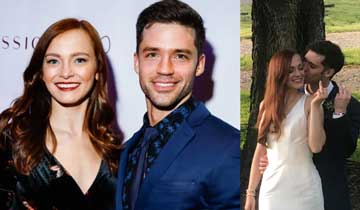 May 20, 2020
David Gregory (ex-Robert Ford, One Life to Live) got hitched in quarantine. He and his longtime love, Jennifer Noble, are now husband and wife.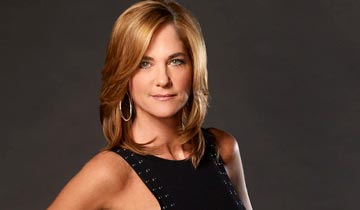 May 27, 2020
There's a lot to look forward to this summer on Days of our Lives, including the return of beloved actress Kassie DePaiva in the role of evil Eve Donovan.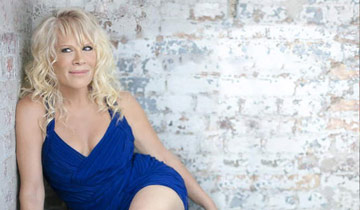 June 17, 2020
Ilene Kristen on the "flaring" Ryan's Hope audition that led to the role of Delia Ryan, how 9/11 impacted her early work as One Life to Live's Roxy Balsom, and why her new soap, Mélange, "could out-Dynasty Dynasty."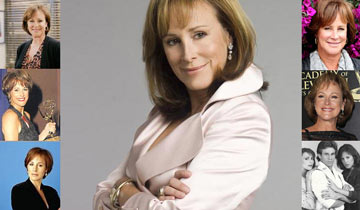 June 23, 2020
One Life to Live alum Hillary B. Smith shares why she nearly canceled her promise to play Nora Buchanan just one day before she started work as the beloved Llanview character.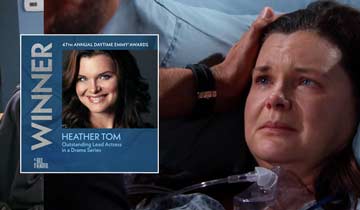 June 29, 2020
The Bold and the Beautiful's Heather Tom (Katie Logan) dishes on her record-setting Emmy win, how she consistently delivers tearjerker moments, and the mix of jitters and excitement she feels about returning to work this week.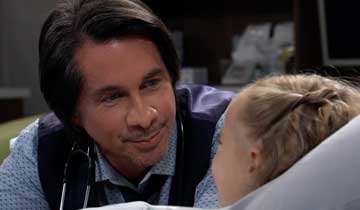 July 8, 2020
Could General Hospital doctor Hamilton Finn soon be treating fictional patients with coronavirus? Portrayer Michael Easton talks whether or not COVID-19 is coming to Port Charles.
July 14, 2019
Guest Artist, a Jeff Daniels film that features Erika Slezak (ex-Victoria Lord, One Life to Live), will be available for streaming this July.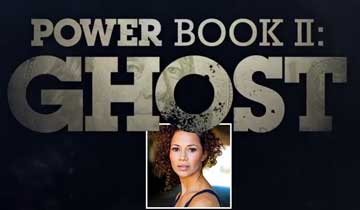 July 22, 2020
One Life to Live alum Sherri Saum (ex-Keri Reynolds) joins All My Children alum Debbi Morgan (ex-Angie Hubbard) in Power Book II: Ghost, a spinoff of Power set to debut in September.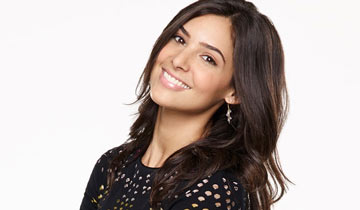 August 3, 2020
Rumor has it that fan-favorite Days of our Lives actress Camila Banus (Gabi Hernandez) will soon be exiting the NBC soap opera -- but fans might not want to rush into mourning just yet.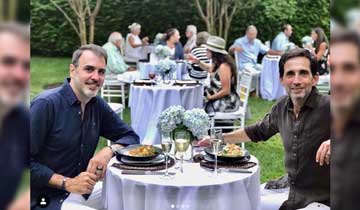 August 3, 2020
In an unexpected twist, Days of our Lives' recent "four weddings" celebration turned out to be FIVE weddings: the NBC soap's head writer, Ron Carlivati, married interior designer David Rogal over the weekend at a beautiful ceremony in the Hamptons.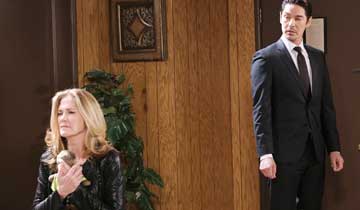 August 28, 2020
"It's a bummer Eve got caught," says Kassie DePaiva, who makes her final appearance as the love-to-hate Days of our Lives villainess today.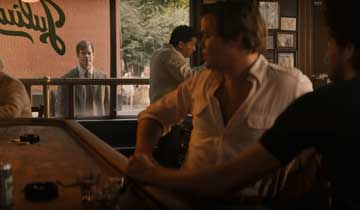 September 4, 2020
Check out soap opera alums Matt Bomer (ex-Ben Reade, Guiding Light) and Tuc Watkins (ex-David Vickers, One Life to Live) in the teaser trailer for The Boys in the Band.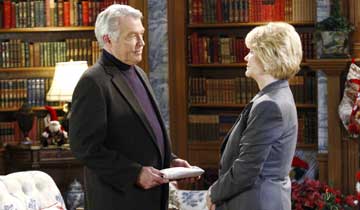 September 12, 2020
One Life to Live favorites Erika Slezak (Victoria Lord), Jerry verDorn (Clint Buchanan), and Mark Derwin (Dr. Ben Davidson) are participating in a pay-to-view online reunion to benefit the Autism Society of America.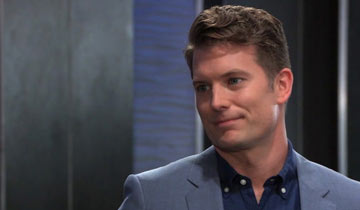 September 29, 2020
General Hospital actor Mark Lawson (Dustin Phillips; ex-Brody Lovett, One Life to Live) shares that his mental health has been "really challenged" following an operation to have a suspicious mole removed.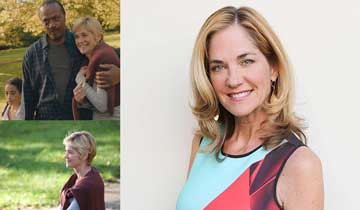 September 30, 2020
Kassie DePaiva opens up about her new film, Killian & the Comeback Kids, pushing the limits of evil as Days of our Lives' Eve Donovan, taking One Life to Live's Blair Cramer from sex kitten to tough business chick, and literally tossing her dreams in the garbage -- no joke!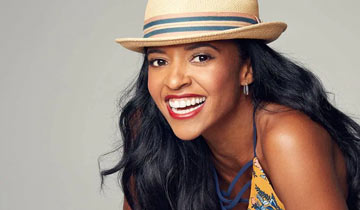 October 6, 2020
Girls5eva, a new comedy series about a'90s one-hit-wonder girl group, will star Hamilton and One Life to Live alum Renée Elise Goldsberry (ex-Evangeline Williamson) alongside Sara Bareilles.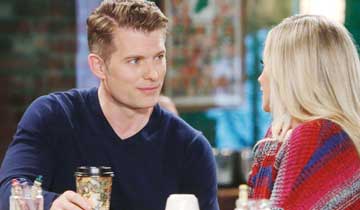 November 23, 2020
An explosion has wrapped up Mark Lawson's time as General Hospital's Dustin Phillips, a character the actor says was a joy to play this last year and a half.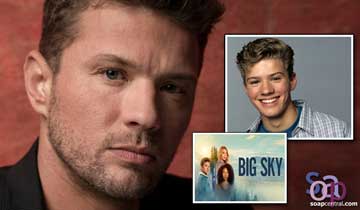 November 25, 2020
Ryan Phillippe says his parents were ready to disown him for playing One Life to Live teen Billy Douglas, the genre's first openly gay character.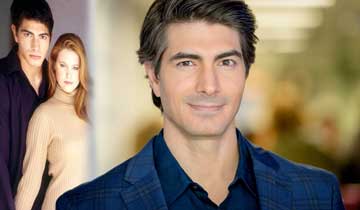 December 4, 2020
Former One Life to Live star Brandon Routh (ex-Seth Anderson) has signed on to The Rookie, where he'll be joining another OLTL favorite: Nathan Fillion (ex-Joey Buchanan).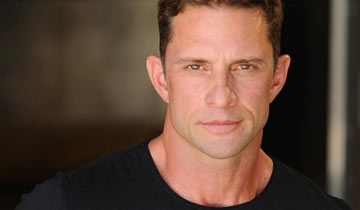 December 7, 2020
David Fumero (ex-Cristian Vega, One Life to Live) reveals that he recently had his fourth cervical disc replacement: "I'm closer to becoming Wolverine!"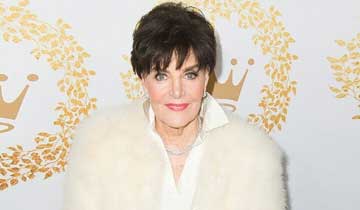 December 11, 2020
Days of our Lives has nabbed multiple soap veteran Linda Dano (ex-Rae Cummings, General Hospital/One Life to Live/All My Children; ex-Felicia Gallant, Another World; ex-Cynthia Haines, As the World Turns; ex-Lena Kendall, Guiding Light) to play the role of Vivian Alamain.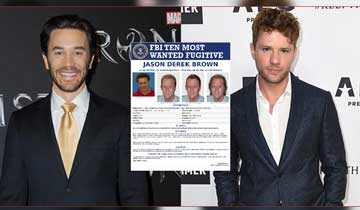 December 10, 2020
American Murderer is killing it with casting: Tom Pelphrey (ex-Jonathan Randall, Guiding Light) and Ryan Phillippe (ex-Billy Douglas, One Life to Live) have both signed on as leads in the upcoming crime drama.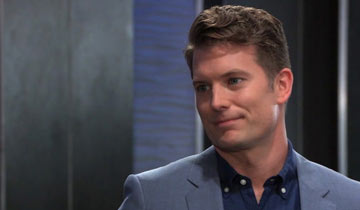 December 16, 2020
General Hospital star Mark Lawson is still sad about the show's decision to kill off Dustin, but he says that he at least got the exit storyline that he always dreamed of.
December 17, 2020
From spreading reindeer dust to playing guitar for dancing children, here's how some of your favorite soap opera stars love to celebrate the holidays.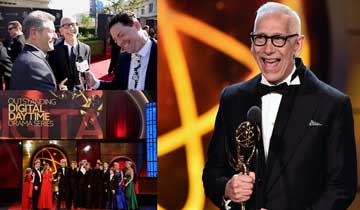 December 28, 2020
After Forever writer Michael Slade -- whose soap credits include One Life to Live, Days of our Lives, Passions, and Another World -- passed away after a battle with cancer.