Peter August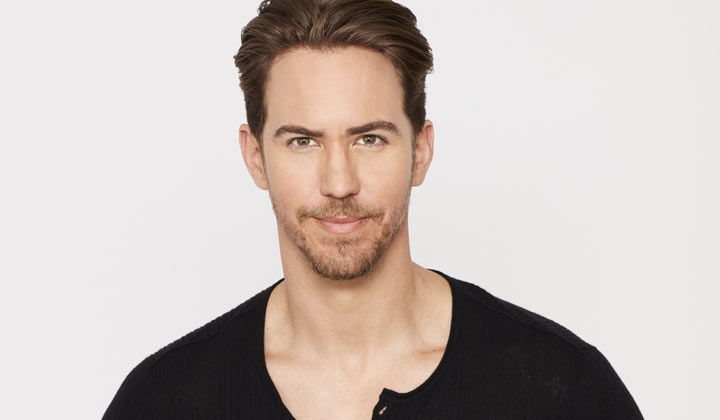 Henrik Faison
P.K. Sinclair, author of The Severed Branch
Born June 13 in Belgium
Chief Operating Officer of Aurora Media
Ran a publishing firm in Europe
Attended Yale Business School
Attended Harvard
Port Charles, NY
Not known
None known
Cesar Faison (father; deceased)
Anna Devane (mother)
Emil Krieg (grandfather; deceased)
Sybil McTavish (grandmother; deceased)
Thomas John Devane (grandfather; deceased)
Britt Westbourne (half-sister)
Nathan West (half-brother; deceased)
Robin Scorpio-Drake (half-sister)
Leora Hayward (half-sister; deceased)
Alexandra Devane-Marick (aunt; Anna's identical twin)
Lindsay Devane (aunt; deceased)
Gabriel Devane (uncle; deceased)
Fredrick Devane (great-uncle; deceased)
Emma Grace Scorpio-Drake (niece)
Noah Robert Scorpio-Drake (nephew)
Aidan Devane (cousin)
None known
None known
Aided and abetted in the abduction of Jason Morgan [Oct 30, 2012]
Aided and abetted in the abduction of Andrew Cain [Oct 2012]
Kept Jason Morgan drugged and imprisoned in private Russian clinic [2012 through 2017]
Stole a disco ball Christmas ornament with a flash drive containing all of Andre Maddox's work [Dec 2017]
Shot by Cesar Faison (wore a bulletproof vest) [Jan 26, 2018]
Peter August was hired as Chief Operating Officer of Aurora Media. Jason Morgan and his wife, Sam, had wanted someone with experience to run the media empire until they learned the ropes. The launch party for Aurora Media took a surprising turn when gunmen stormed the venue and took Sam hostage to lure a man known as Patient 6 out of hiding. The ploy worked, and it was revealed that Patient 6 was the real Jason Morgan -- and the man who believed he was Jason was Jason's identical twin brother, Andrew, who'd been given to Betsy Frank at his birth and raised as Franco's brother for a few short years.
It was revealed that Jason and Drew had been kidnapped five years earlier by international criminal Cesar Faison. Faison had hired Dr. Andre Maddox to map Jason and Drew's memories then overwrite Drew's memories with his brother's. Afterwards, Jason had been slated to die, but someone had betrayed Faison and had hidden Jason away in a Russian clinic where Jason had been kept heavily sedated until his escape in September 2017.The shocking revelations rocked Port Charles, so Peter urged Lulu Falconeri to write a story about why Faison had snatched Jason and Drew. Lulu accepted the assignment, knowing she would have to lure Faison out of the hiding. She had no idea that Peter had had an ulterior motive for wanting Faison to surface.
In January 2018, Lulu turned to Nathan for help because Nathan had recently learned that Faison was his father. Nathan readily agreed because he didn't want Maxie and their unborn baby to live under the constant threat of Faison crashing into their lives. Nathan intended to put an end to his father's reign of terror once and for all. Nathan agreed to an interview with Lulu and talked about Faison. After Peter published the story, Faison slipped into Port Charles and took Liesl Obrecht and Lulu hostage. He locked them up in the barn on Spoon Island then slipped into Anna's home.
Faison was forced to flee without Anna when the police closed in. He made his way to Crimson, where he encountered Peter and Maxie. Peter tried to protect Maxie, but Faison shot him then dragged Maxie to the foyer just as Nathan exited the elevator. Faison had no idea that Nathan was his son and shot him. Maxie cried out with horror, prompting Faison to realize that he'd shot his son. Faison fled the scene as Peter emerged from the office and ran to Nathan's aid.
After Nathan was rushed to the hospital, Peter went to the park for a rendezvous with Anna. Anna had arranged to meet Faison's other secret son -- Peter!
Anna had learned from Liesl Obrecht that Faison had had a son named Henrik. Faison hadn't known who the boy's mother was, and he had treated the child like he was an annoyance. Anna couldn't understand why Faison would mistreat his child, especially a son. "The boy was his son, but not yours," Liesl answered. Liesl admitted that was the reason that she'd hidden Nathan by giving him to her sister to raise.
Peter changed his mind about talking to Anna when Jason entered the park. Peter managed to slip away without being seen then went to the hospital to confront his father. Jason had shot Faison in the chest as Faison had attempted to take Carly Corinthos hostage and escape from Metro Court. Peter entered his father's hospital room and gloated that he'd outwitted Faison. Faison was furious that Peter had betrayed him by keeping Jason alive, but Peter was unapologetic. Peter loathed his father and revealed that he had intended to unleash Jason on Faison when the time was right. Faison began to gasp for breath, but Peter pulled the call button away from Faison and left the room. Moments later, Faison died from cardiac arrest.
Peter returned to the park and took off a bulletproof vest that he'd been wearing. He dumped the vest into a trash can, doused it with lighter fluid, and lit it on fire. He also disposed of the bullet that Faison had fired at him in the Crimson office. Later, it was revealed that Peter had stolen a disco ball Christmas ornament that contained the flash drive with all of Andre Maddox's work and the mapping of Drew Cain's memory.
After Nathan succumbed to his gunshot wound, Peter ran into Lulu at Kelly's. Lulu was filled with remorse because she had approached Nathan with the idea of writing an article. Peter felt bad for Lulu and tried to distract her by talking about his own troubled childhood. He revealed that his mother had abandoned him, and his father had shipped him off to boarding school at the first opportunity. Peter admitted that he'd spent his childhood seeking his father's approval, to no avail. Lulu wondered about Peter's mother.
Peter admitted that he'd had a fantasy about his mother rescuing him, but his father had told Peter not to count on it because an "intermediary" had given Peter to his father, so his father had no idea who Peter's mother was. Lulu felt terrible for Peter and likened his childhood to a Dickens novel. Peter decided that it was time to leave Port Charles, so he paid Drew a visit and resigned. Later, Valentin called Peter. Peter assured him that he was leaving town, but Valentin advised Peter to reconsider.

Post a Comment

Share on Facebook

Tweet this

Submit Feedback