Sunset Beach Recaps: The week of February 15, 1999 on SB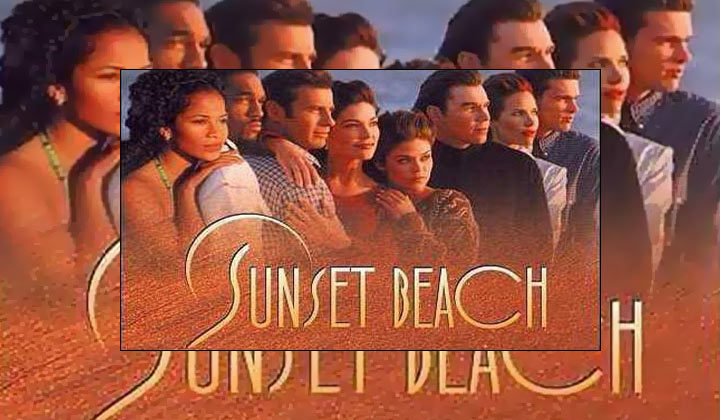 Monday, February 15, 1999
Cole confronts Olivia about his suspicions that Annie conspired with Brock to steal their child. Olivia warns Cole that if she continues to pursue this, he could lose Caitlin if she were to ever find out about their affair. Meanwhile, Francesca sneaks into AJ's room and plants hidden cameras per her arrangement with Gregory so that Olivia will eventually be forced to see her make love to AJ. AJ returns and catches Francesca. Olivia arrives to see AJ and Francesca kissing. Maria lashes out at Meg for stealing Ben away from her. Ben and Annie arrive to discover Meg trying to comfort Maria. A mysterious woman tries calling Ben. Tim threatens to tell Casey how Sara was his accomplice in trying to break up Meg and Ben. Tim wants Sara to get him a job at The Shock Wave. Antonio has an encounter with God.
Tuesday, February 16, 1999
Wednesday, February 17, 1999
Antonio went to Ricardo's loft, and arrives as Ricardo proposes to Gabi. Gabi accepts. Antonio told Gabi Ricardo's proposal is a sign that he shouldn't tell Ricardo what happened between them. Francesca learns that she has a tape of Antonio and Gabi making love. Gregory stops Annie from confessing all to Cole. Gregory told Annie that he will protect her. Annie believes him. But Gregory has plans of his own for Cole to learn the truth. Olivia sees AJ kissing Francesca. Olivia takes off. AJ later tracks her down. Ben takes Meg to the site of their reunion, telling her he's bought it for her so they'll always remember their love, and how close they came to losing it. They make love.
Thursday, February 18, 1999
Ricardo almost catches Gabi and Antonio talking about making love. Antonio told Gabi he is anxious for his transfer to Guatemala to take effect. However, he is later told by the Bishop that his transfer has been denied - at Carmen's request. Francesca realizes that Cole will never leave Trey behind to be with her. Later, she contemplates using the tape she has of Antonio and Gabi to her benefit. Annie fears Gregory has a partner in his scheme to to break up Cole and Caitlin. Although Gregory won't tell her anything about his plan, Annie learns Francesca is most likely Gregory's partner. Olivia kicks AJ out of her house for catching him kissing Francesca and being unable to deny the kiss meant something to him.
Friday, February 19, 1999
At Trey's first year check up, Dr. Manning - per Gregory's instructions - syas that Trey needs a transfusion. Caitlin panics when the docotor says she must donate her blood. Francesca calls Gabi. Gabi dismisses her and hangs up. Later, Francesca shows up at the door, told Gabi that there's $200,000 in the police evidence room and Francesca expects Gabi to get it for her. Gabi refuses and Francesca plays the tape for her. Ricardo's thrilled that Antonio's staying in town. The two brothers have an emotionally bonding moment where their love for each other, as well as Antonio's overwhelming guilt, is evident. Carmen swears that Gabi and Ricardo will never marry. Olivia breaks up with AJ.