Sunset Beach Recaps: The week of February 8, 1999 on SB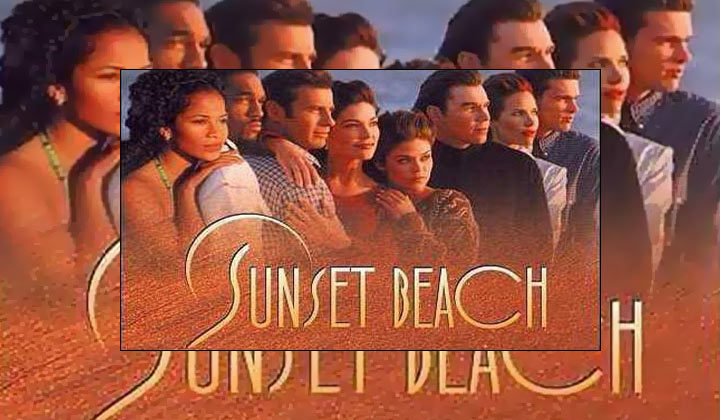 Monday, February 8, 1999
Tuesday, February 9, 1999
Antonio and Gabi have just made love when they hear Ricardo on the other side of the wall of debris. Gabi makes a safe escape into Ricardo's waiting arms, while Antonio is forced to listen to Ricardo's profession of love. Annie told Cole she'll reveal to the world he slept with Olivia if he continues his investigation into her connection to Dr. Brock. She told Cole she'll reveal to the world he slept with Olivia if he continues his investigation into her connection to Dr. Brock. She told Cole she had an affair with Brock and she doesn't want Gregory to find out. Meanwhile, Caitlin catches Gregory with Francesca. Meg and Ben reunite. Ben asks Meg to share his life. Meg agrees and they make love. Tim drives Maria home after she learns about Antonia.
Wednesday, February 10, 1999
Antonio told Richardo he doesn't deserve to be saved. Ricardo, with Hank and Casey's help, pull him out nonetheless just as ht cave collapses. Meanwhile, Gabi thinks Carmen knows she and Antonio made love in AJ's office. She's about to spill all when she realizes Carmen is only angry at her because she blames Gabi for getting Antonio into this predicament. Ricardo asks Antonio why he felt he didn't deserve to be saved. Sara expresses her fear to Casey about losing him. Annie sends Cole towards a collapsed ridge, then rushes to stop him. They both slip over ledge. Cole climbs up but refuses to rescue Annie unti she told him her connection with Brock and Olivia's baby. Annie blurts out Olivia already knows. Olivia and Bette catch Amy eavesdropping on their conversation about Francesca. Olivia told her to keep her mouth shut and she can stay. Brad suspects Leo likes Emily.
Thursday, February 11, 1999
Antonio tries to confess to Ricardo, but is interrupted. Ricardo knows something is driving Antonio crazy and is determined to find out what it is. Antonio went to the rectory and is in fervent prayer for forgiveness as Gabi enters. He won't lie to Ricardo. Ricardo finds Gabi and Antonio together. Ben assures Meg they're back together, forever. Ben's only regret is having to tell Maria, and learning she's left the hotel, he sets off to find her. It appears that Sara and Casey will finally make love, until Meg Bursts in, with the news of her reunion with Ben. Sara has a fantasy about Casey finding out about her involvement with Time and losing him. Ben told Maria his future is with Meg. Maria falls apart and flees, running, hysterical, into the ocean with Ben in hot pursuit. Vanessa and Tyus try to cope with the loss of the baby, while Virginia is packing to get out of town. Michael shows up at Virginia's door and stops her escape. Vanessa accuses Virginia of murdering her baby.
Friday, February 12, 1999
Michael forces Virginia to reveal her dirty deeds to Tyus. Virginia confesses all and attacks Vanessa. Later a delirious Virginia told Michael she did it for love. Vanessa thinks her lie to Michael will continue to haunt her. Maria tries to throw herself back into the sea. Ben rescues her, but she slaps his face calling him a liar. Maria slips out to confront Meg. Ricardo told Antonio he knows his brother almost lost his faith in the explosion and understands. He reminds Antonio he's only human. Gabi told Antonio to let he know first if he decides to tell Ricardo about their lovemaking. Antonio turns to God.