One Life to Live Recaps: The week of May 24, 2004 on OLTL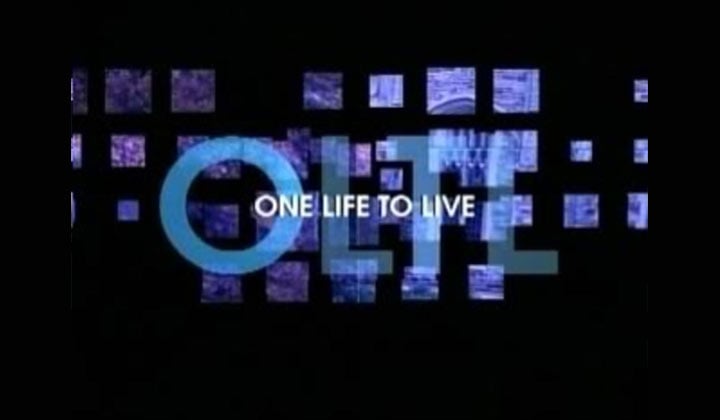 Monday, May 24, 2004
Todd and Kelly almost kiss. Kevin is out of his mind wondering where Kelly could be. Natalie is interrogated by the police. The police suspect foul play. They believe Natalie killed Paul. Natalie calls John for help. Dorian and David work out their game plan. Todd and Kelly get their story straight. Blair finds Todd and Kelly outside. Todd tells Blair that he saw Kelly's car broken down and helped her. John comes to Natalie's aid. He asks her about Paul. She tells him she didn't sleep with Paul and she didn't kill him either. The Atlantic City police detective comes to question Kelly about Paul. He tells her his suspicions of foul play.
Clint and Joe visit Viki. They go over old times. Clint tries to give Viki hope. Dorian gets news that the heart she had for Viki has been contaminated. Dorian suspects Dr. Long and heads down to the hospital. Jessica discovers Dr. Long hurt Viki's chances of a heart transplant. She attacks Dr. Long. Dorian tells Clint that Ben's heart is a perfect match for Viki.
John and Antonio rescues Marcie and Michael from Dr. Long. Dr. Long is arrested. Marcie and Michael recover from their near death experience. Dorian comforts Jessica. Michael recovers. Michael apologizes to Marcie for getting her mixed up in the Dr. Long case.
Tuesday, May 25, 2004
Bo and Nora realize that Matthew tricked them into camping together. Nora scolds Matthew. The remainder of their camping trip went from bad to worse.
Detective Morrow questions Kelly about her neglecting to tell him she was in Atlantic City. She tells him that she was there but she didn't see Paul. When the detective asks her what time she left the hotel and who can verify it, Kevin covered for her. He tells the detective that he went for her because he knew she couldn't help Paul with his gambling problem. David walks in while the detective is questioning Kelly. He also asks David why he didn't say he was in Atlantic City. David tells him that Dorian doesn't like for him to gamble so he didn't mention it when he questioned him before. Kelly tries to thank Kevin for covering for her but Kevin is agitated because he of Viki. Kevin tells Kelly that he needs her strength to get through the crisis. Detective Morrow tells John that the FBI now has Paul's disappearance case and Agent Kathryn Fitzgerald doesn't want Natalie to leave town.
Roxy's loan shark comes for her. Nigel threatens him with a gun. Nigel pays Roxy's $18,000 debt. He asked Asa for the money and in turn gave over 50% of the hotel to Asa. Roxy is overwhelmed by his kindness. She asks him if he loves her and he said yes. The kiss.
Viki asks to see Ben. After her visit she feels much better and is not afraid to die. Dorian talks to Ben. She tells him that Viki is in a bad way and the only heart that matches is his. As she leaves Ben's machines go crazy.
Wednesday, May 26, 2004
Jen confided to Riley that Joey had left her a message, wanting to see her. She was worried to do so, and Riley wondered if Jen still felt love for Joey. Jen went to the hospital and saw Joey from a distance, but left the room before he saw her.
Larry found Dorian in Ben's room and wanted to know why Ben was resuscitated after suffering a brain hemorrhage. Dorian shared with Larry that Ben's heart was a transplant match for Viki.
Viki awoke from a dream about Ben and told Todd that she was worried something was wrong with Ben. The family was gathered at the hospital, worried about Viki, and they learned what had happened to Ben. Asa and Renee went to Ben's room and reminisced about him before saying goodbye. The family wrestled with the decision of what to do, but finally decided that Ben's heart should be used to try to save Viki. Jessica went to Viki's room to explain what was happening, and, once Viki realized that Ben was dead, she lost consciousness. The family realized that they wanted to move forward with the transplant, but hoped Viki would wake up to make the decision for herself. Viki did regain consciousness, and she had fond memories of her time with Ben. She tried to decide whether to let go and join him or try to continue living with his heart inside her.
Thursday, May 27, 2004
Viki agrees to the transplant. Hearing Ben's voice reassures her that she is doing the right thing.
Kathryn tells John that Paul was connected to the Santi family and insists that Natalie be brought in for further questioning. Natalie accuses Kathryn of attacking her for personal reasons. Antonio calls the station to inform them that Viki is going to have surgery. John takes Natalie back to the hospital where Antonio tells him that his mother is the woman in the photograph from the funeral. Antonio begins to get suspicious of his mother's connection to the crime family.
Blair tries to reassure Todd that his sister will be okay. Later, she agrees to discuss their relationship but only after Viki's surgery. When she returns home, she and Starr pray for Viki and their family. Starr is thrilled when Travis surprises her by showing up at her house.
Bo learns that Ben has died and Viki will receive his heart. The Buchanan's gather around as Viki is taken into surgery. In the operating room, she again hears her husband promising that he will look after her.
Dorian attempts to get Kelly to confide in her, but Kelly refuses. An already suspicious Kevin overhears Kelly and David arguing. David admits to Kelly that he killed Paul and wants to know where the body is. Kelly tells him that in her desperation she called Todd. Certain that Todd is out to get them, David gets directions to the landfill where the body was dumped. While searching through the garbage, Todd shows up to confront him but is interrupted by Kelly. The three search the landfill for Paul's body.
Friday, May 28, 2004
Jen and Joey run into each other at the hospital and admit to missing each other.
Kelly, David, and Todd try to figure out what happened to Paul's body. John traces Kelly's car to the one spotted at the landfill. Searching the area, they find more evidence pointing to Kelly's involvement in her brother's suspected death. Paul later calls Natalie asking her to meet with him.
Antonio questions Carlotta's connection to the Santi family and she finally admits that Manny was her brother. She tells him all she knows about her brother's actions and begs him to keep Adriana safe.
Blair is angry when she finds Travis and Starr together. After putting Starr to bed, she spies Kelly and Todd together, adding more fuel to her suspicions. When Blair confronts David, he tells her that Kelly and Todd are trying to make her jealous. She later leaves Todd a voicemail asking to see him.
Kevin informs Kelly that he knows she is lying to him. When he asks her if she and Todd killed Paul, Todd steps forward offering an explanation for their actions. Kelly and Kevin are stunned when Todd tells Kevin that he had an affair with Kelly. Kevin refuses to believe their story.
Larry tells Viki's family that she pulled through the surgery. When she wakes, she feels Ben's heart beating inside of her. Dorian calls for a doctor when Viki's heart starts beating erratically.