Asa Buchanan
Deceased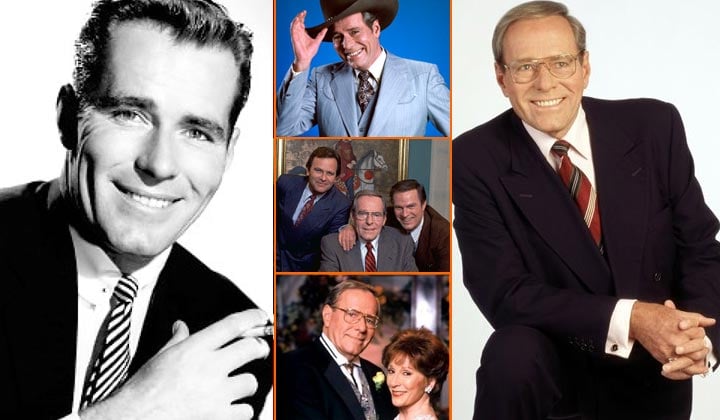 Brian Smiar
2000; temporary recast
Born October 31, 1924
Died August 29, 2007
Asa Jeb Stuart Buchanan (full name)
Jeb Stuart (alias)
CEO of Buchanan Enterprises
Buchanan Mansion
Married to Renée Divine at the time of his death: [Married: Feb 14, 2004]
Olympia Buchanan (19?? to 1980; dissolved by her death)
Pamela Oliver Stuart (197?; invalid)
Samantha Vernon (Jun 24, 1981 to 198?; divorced)
Delilah Ralston (Feb 7, 1983 to 1983; divorced)
Becky Lee Hunt (Jul 11, 1983 to 1985; divorced)
Pamela Oliver Stuart (Jan 20, 1986 to 1987; divorced)
Renée Divine (Nov 30, 1988 to 1992; divorced)
Blair Cramer (Jun 16, 1992 to 1992; divorced)
Alex Olanov (Nov 1994; invalid)
Alex Olanov (Mar 29, 1996 to 1996; divorced)
Renée Divine (May 18, 1999 to 2001; divorced)
Gabrielle Medina (May 2001 to February 2002; divorced)
Rae Cummings (2002 to 2003; divorced)
Renée Divine [Married: Feb 14, 2004; Dissolved by his death Nov 2007]
Pike Buchanan (brother)
Jeannie Buchanan (sister; deceased)
Austin Buchanan (nephew; deceased)
Rafe Garretson (nephew)
Sammi Garretson (great-niece)
Clint Buchanan (son; with Olympia)
Bo Buchanan (son; with Olympia)
Ben Davidson (son; with Renée)
David Vickers (son; with Emma)
Cordero Roberts (grandson)
Kevin Riley Buchanan Sr. (grandson; via adoption)
Joseph Francis Riley Buchanan (grandson; via adoption)
Jessica Eugenia Buchanan (granddaughter; via adoption)
Natalie Buchanan (granddaughter)
Drew Buchanan (grandson; deceased)
Matthew Buchanan (grandson)
Clinton James Roberts (great-grandson)
Demerest Buchanan (great-grandson; via adoption; deceased)
Kevin Riley Buchanan Jr. (great-grandson; via adoption; deceased)
Sarah Victoria Roberts (great-granddaughter)
Megan Victoria Buchanan (great-grandaughter; via adoption; deceased)
Brennan Buchanan (great-granddaughter; via adoption)
Zane Buchanan (great-great grandson; via adoption)
Emma Bradley
Mimi King
Patricia Holden
Held a reporter at gunpoint (twice)
Tried to frame Max and Gabrielle for murder by faking his own death
Hired a hit-man to kill Ben Davidson
Perjury in Will Rappaport's case, and extortion
Perjury in Antonio Vega's trial for Carlo's murder
Kidnapping and imprisonment (Olympia Buchanan)
Cheated Max Holden's father, Wingate Holden, out of his land
Had Blair Cramer institutionalized
Aided and abetted Margaret Cochran in the hopes that she would kill Todd and/or Blair
Born and raised in Texas, the son of a poor rancher, Asa Buchanan is the cantankerous, bourbon-swigging patriarch of the Buchanan clan. He has been married ten times, most recently to Renee Divine. The father of two sons, Clint and Bo, Asa is a wealthy businessman who made his fortune in oil and is now the billionaire owner of several diversified companies. He often meddles in the lives of his children, and is ruthless with his business associates. A self-made man, Asa thrives on power. Asa arrived in Llanview in 1979 and set his sights on young Samantha Vernon. During their wedding ceremony, Asa's first wife, Olympia (who he had held prisoner) showed up at the church, but was subdued before she could interrupt the ceremony. When she later fell to her death, a stunned Samantha learned the truth and left Asa.
Next on his long list of brides, Asa married Delilah Ralston, but when Asa's boat exploded in Florida, he was presumed dead. Thinking that Bo and Delilah were having an affair, Asa engineered the explosion, faked his death, and then revealed his presence at his own memorial service! Delilah divorced Asa, who then married Becky Lee Abbott, who was pregnant with Bo's child. To give the baby a name, Becky married Asa for a short time. When Asa went to the island of Malakeva on business, viewers discovered that he had been secretly married to Pamela Stuart, for ten years. Until she discovered the truth, Pam believed that Asa was a man called Jeb Stuart. Much to Asa's chagrin, Pamela came to Llanview to begin her life as "Mrs. Asa Buchanan." Later, she sued Asa for divorce and demanded a chunk of his vast fortune!
Asa's thirst for the opposite sex was satiated upon meeting up with old friend, Renee Divine, a former madam. Their attraction was instant. Renee set her sights on Asa, asking him to make a lady out of her. Cord and Tina joined Asa and Renee in a double wedding ceremony in November, 1988. In April 1992, Renee caught Asa kissing Dorian Lord's niece, Blair Daimler, and divorced him. Months into their loveless marriage, a bitter Blair told Asa that she never loved him, and she slept with Max on their wedding day! Asa sued Blair for a divorce -- and won! Blair received nothing! At the same time, Carlo Hesser's widow, Alex Hesser, set her sights on Asa and he resisted the sexy blonde for as long as he could! Their outlandish October 1994 Cleopatra-style wedding in New York's Central Park was the event of the year!
Through assassination plots and secrets galore, Alex and Asa's stormy and sexy marriage endured until the 1995 return of Alex's "not-so-late" husband, Carlo Hesser. Alex secured a Caribbean divorce from Carlo, then tied the knot with Asa again in the summer of '95. All the while, Alex and Carlo were having an affair. In 1996, Asa discovered Carlo and Alex's deception, and exposed their affair! Asa granted Alex her divorce, then got even with both Carlo and Alex by crashing their wedding and exposing the fact that Alex was faking a pregnancy. Asa knew exactly what he was doing when he ripped off Alex's wedding dress, exposing a pillow strapped to her stomach! Late in the year, Carlo was murdered -- this time for good! In 1997, Asa was thrown in jail for withholding the fact that he witnessed the murder - and never breathed a word to anyone. In the slammer, 'ol Asa drove his captors crazy with his demands. Once again, ol' Asa Buchanan proved he was as cantankerous as ever!!
Renee and Asa started seeing each other again secretly, but went public after Asa had a heart attack when Todd Manning held everyone hostage at the Buchanan Lodge. Asa recovered and he and Renee were married in May of 1999. Soon after that, Asa learned that Max Holden was his long-lost son that Renee had given up for adoption, but had never told him about. Max is actually not Asa's son, he only forged some documents to make it appear that way, and Asa's real son is living somewhere in Llanview. Renee found out that Max is not their son, but kept it secret from Asa.
The other thing which kept Asa busy was his feud with the Rappaport/Davidson family. Asa hired Will Rappaport to anger the rest of his family, he kept the whereabouts of Grace Davidson a secret until it was too late to save her and she drowned, and managed to get Ben Davidson's medical license revoked for "botching" the operation on Max's aneurysm. Asa has had Will arrested for stealing money from the Megan Foundation. Will did take some of the money, but most of it was taken by Asa himself to set Will up. Asa also hired Skye Chandler to break up his "son" Max's marriage to Blair. Ben sought to get the truth from Asa about Will's getting set up. But Ben ended up saving his life when Asa suddenly suffered a heart attack, because of which he later ended up having heart bypass surgery. While in recovery in Baltimore, Jessica got him to admit on tape how he set Will up. Max discovered that Jessica was on to him and Asa tried to destroy the tape, but Jessica and Cristian quickly found it. Sam tried to get a new trial for Will, but Asa took the stand claiming that the confession was him being "delusional."
The tape was eventually found and Colin MacIver used it to get immunity from prosecution for Nora's kidnapping. When Bo listened to the tape, he had to arrest Asa for framing Will. But Asa's vendetta against the "Rappa-Davidsons" continued, he paid a hit-man to kill Ben Davidson. The hit failed, but Lindsay found out about it and black-mailed Asa. Asa found out at Blair and Todd's non-wedding that Ben Davidson is his son and it put him back in the hospital with heart problems. While there, it was determined that his heart problems might have been the cause of some of his erratic behavior and obsessive vendetta against the Rappa-Davidsons. Asa has given up the feud, but is now determined to make Max pay for lying about being Asa's son. After his divorce from Renee, Asa married Max's former wife, Gabrielle Medina Holden and adopted Max's son Al Holden as his own.
So then Asa formed his big plot. He and Gabrielle, since Gabby was equally angry at Max for making her sit in prison all those years for a crime she did not commit, decided that he, Asa, would pretend to be dead. Gabrielle would have an affair with Max, and when Asa "died", everyone would think Max had murdered Asa since he loved Gabrielle. But Gabrielle turned the tables on him when she discovered she still loved Max. She and Max considered killing Asa, but Asa beat them to it. He found out Gabrielle's plan and went ahead with "dying" and framed both Max and Gabrielle. He took a coma-inducing drug and paid the coroner to test a different dead body for Bo.
Alex Olanov, Asa's ex-wife, went to Saint Blazes Island, where Asa was hiding out. She found him there and tried blackmailing him into marrying her again. Max and Gabrielle had flown there to escape the law and Bo was there to come after them. All five had an unhappy reunion and the chagrined Asa was hauled back to Llanview, where his astonished and outraged family members waited. Asa was sentenced to 150 hours of community service and is currently serving them now.
Al was so upset about Asa faking death and hurting him like that, so he asked Asa to sign a paper that would make him no long Al Buchanan, but Al Holden again. Asa reluctantly did so. He is starting to have feelings for his old love, Renee Divine, but she is still upset with him for tricking them all. Unfortunately, as punishment for faking his death, Asa was forced to see court appointed psychiatrist, Rae Cummings. Unfortunate because when Rae was exposed as a fraud, she blackmailed Asa into marriage with some damaging information she'd taped in their sessions. Luckily for Asa, Rae soon tired of him (and his endless schemes to obtain a divorce) and she granted him his divorce. Once free, Asa again married Renée, the love of his life. The two were devastated, though, when their son Ben died shortly after their wedding, and his heart was donated to Viki.
Asa was furious when a clerical error resulted in him being kicked out of his home and Todd and Blair moving in. He tried numerous times to get them out of his house, even threatening their children, and when scrapping with Blair one day, he was knocked out with a candlestick. Todd and Blair believed she had killed him, so they wrapped him up and dumped him in the wood. After a brief bout with amnesia and run-ins with some enterprising boy scouts, Asa made it back home. He and Kevin brokered a deal with Todd and Blair where no one would press any charges, and Asa got his mansion back. Then he threw himself whole-heartedly into helping Kevin win custody of little Ace, the child he and Kelly had raised who was, in fact, a Chandler.
Once Kelly and Kevin returned Ace to his family, Asa was again at a crossroads, until he found the kidnapped Blair. In order to get revenge for everything that had happened between the two of them over the years, Asa then kidnapped Blair himself, committing her to a mental institution. Asa fled Llanview to avoid charges of kidnapping where Blair was concerned. Weeks later, he showed up in a tropical paradise. Asa made his way back to Llanview, but he had hired Carlo Hesser to get Blair, even though he was pretending to be helping Blair and Todd find Margaret Cochran. Not only that, but he was helping Margaret torture the two. Asa was lucky enough to get off when everything hit the fan, but had a massive heart attack on New Year's Eve after Spencer showed him a picture of his mother.

Post a Comment

Share on Facebook

Tweet this

Submit Feedback