Jessica Buchanan Brennan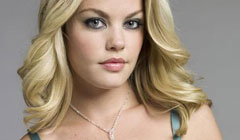 Janelle and Tamara DeMent
September 1986 to 1988
Alex and Brittany Smith
1988
Eliza Clark
1990
Maggie Andersson
1998; temporary replacement
Born September 23, 1986
Changed to September 23, 1978 when on March 22, 2005 it was mentioned that Jessica was 26
Tess (alternate identity; born to help Jessica cope with childhood sexual abuse)
Bess (alternate identity; the gatekeeper)
Wes (alternate identity; male patterned after Navy SEAL Wes Granger)
Jessica Eugenia Buchanan (full name; changed to in 2004)
Jessica Lynn Buchanan (original full name)
Reporter at the Sun
Formerly contributing writer for the Banner
Board member of Buchanan Enterprises
Llanfair
Previously Minute Man Motel with Cutter Wenworth [as Tess]
Previously Robert Ford's apartment, Llanview, PA [as Tess]
Previously at home with Nash Brennan
Previously Llanfair (1177 Regency Drive, Llanview, Pennsylvania 19100)
Single/Annulment from Cutter Wentworth [Married: May 4, 2011; annulled: Jun 17, 2011]
Augustico Santi [Married: 2004; annulled after his death]
Antonio Vega [Married: Nov 9, 2006; divorced: Jul 6, 2007]
Nash Brennan [Married: Jul 12, 2007; widowed: June 5, 2008]
Robert Ford [Married: Feb 28, 2011; annulled: May 4, 2011]
Cutter Wentworth [Married: May 4, 2011; annulled: Jun 17, 2011]
Victoria Lord (mother)
Clint Buchanan (biological father)
Cindy Brennan (mother-in-law)
Phil Brennan (father-in-law)
Cordero Roberts (paternal half-brother)
Megan Gordon (maternal half-sister; deceased)
Kevin Buchanan Sr. (maternal half-brother)
Joseph Buchanan (maternal half-brother)
Natalie Buchanan (twin sister)
Rex Balsom (paternal half-brother, via adoption)
Victor Lord (maternal grandfather; deceased)
Eugenia Randolph (maternal grandmother; deceased)
Asa Buchanan (paternal grandfather; deceased)
Olympia Buchanan (paternal grandmother; deceased)
Bo Buchanan (paternal uncle)
Ben Davidson (paternal half-uncle; deceased)
Tony Lord (maternal half-uncle; deceased)
Tina Clayton Lord (maternal half-aunt)
Todd Manning (maternal half-uncle)
Victor Lord Jr. (maternal half-uncle)
Meredith Lord (maternal aunt; deceased)
David Vickers (paternal cousin)
Drew Buchanan (paternal cousin; deceased)
Matthew Buchanan (paternal cousin)
Brian Kendall (maternal half-cousin; deceased)
Starr Manning (maternal cousin)
Danielle Rayburn (maternal cousin)
Sam Manning (maternal cousin)
Jack Cramer Manning (maternal cousin)
Daniel Wolek (maternal cousin)
Hope Manning Thornhart (maternal second cousin; deceased)
Drew Buchanan II (paternal second cousin)
Clinton James "C.J." Roberts (paternal nephew / maternal cousin)
Sarah Roberts (paternal niece / maternal cousin)
Shane Morasco (paternal nephew)
Liam Asa McBain (maternal nephew)
Duke Buchanan (half-nephew; deceased)
Kevin Buchanan Jr. (half-nephew; deceased)
Zane Buchanan (half-great-nephew)
Megan Victoria Buchanan (daughter, with Will; stillborn, June 1999; deceased)
Brennan "Bree" Buchanan (daughter, with Nash; born May 1, 2006) )
Chloe Victoria Brennan (daughter, with Nash; stillborn in 2008 and was originally buried as Hope Manning McBain)
Ryder Asa Lovett (son, with Robert Ford; born Jan 11, 2011)
Nash Brennan (as Tess)
Robert Ford (one-night stand, May 2010; made love, as Tess, June 2011; made love, as Jessica, Nov 2011)
Cutter Wentworth (flirtation, as Tess; relationship never consummated; 2011)
Accidentally burned down Llanfair [1991]
Haunted Dorian Lord Hayes [1999]
Went on the lam with escaped fugitive Will Rappaport [2000]
Believed to have killed Mitch Laurence [2003]
As Tess, cut the brakes on Natalie's car, resulting in Viki having an accident. [2008]
As Tess, poisoned food in an attempt to kill Natalie and Jared. [2008]
As Tess, kidnapped Natalie and locked her and Jared in Llanfair basement [2008]
As Tess, failed to report kidnapping of Marty Saybrooke Thornhart by her uncle Todd Manning [2008]
As Bess, switched Jessica's stillborn daughter with Starr Manning's newborn girl [2008]
As Bess, kidnapped Chloe before Jessica realized she wasn't her daughter [2009]
As Tess, trashed Roxy's hair salon and stole money from her [2011]
As Tess, conspired to steal Ryder's trust fund by marrying Robert Ford [2011]
As Tess, stole merchandise from Logan's department store [2011]
As Tess, hit Robert Ford over the head and knocked him unconscious [2011]
As Tess, conspired to stay out of St. Anne's by marrying Cutter Wentworth [2011]
Kidnapped as infant but returned unharmed [1986]
Sexually abused as child by Norman Leeds
Developed Dissociative Identity Disorder as result of sexual abuse
Struck by car driven by Dorian Lord and miscarried her baby [1999]
Lapsed into coma following car accident and awoke with selective amnesia [1999]
Kidnapped and drugged by Mitch Laurence [2003]
Emerged as alternate personality Tess following death of husband Tico Santi [2005]
Emerged as Tess following death of husband Nash Brennan [June 2008]
Emerged as another alter, Bess, following stillborn birth of daughter Chloe [Nov 2009]
Kidnapped and given electroshock therapy by Mitch Laurence [2010]
Accidentally shot in abdomen by Charlie Banks [2010]
Mentally regressed to high school senior after electroshock therapy and near-rape by Mitch [2010]
Had an emergency cesarean section after going into premature labor [Jan 2011]
Emerged as Tess after learning about Brody and Natalie's affair [Feb 2011]
Emerged as another alter, Wes, after Brody tried to force Jessica to come out [May 2011]
Underwent electroconvulsive therapy at St. Anne's [June 2011)
Jessica Buchanan was born in September 1986. She was kidnapped as a baby by Allison Perkins and was well-cared for by Allison's mother, Ruth, who knew nothing of the abduction. Maria Roberts, Clint's first love and mother of his son Cord, was instrumental in returning baby Jessica to her parents.
Jessica grew up in a large and loving family, doted on by her older brothers, Kevin and Joey. Her family understood and forgave her when she accidentally started a fire that burned down the family home, Llanfair, in 1991. She helped care for Viki after her stroke and was a voting member of Buchanan Enterprises, regularly sitting in on business meetings.
When Jessica met Cristian Vega in high school, it was love at first sight and they began seeing one another despite Clint and Carlotta Vega's objections. Even though she loved Cristian, Jessica wanted to "save" herself for marriage, which sometimes caused problems in their romance. Their relationship was in a rocky stage when Cristian's childhood friend, Roseanne Delgado, came to town in 1998. She had set her sights on having Cristian for a boyfriend, which made Jessica jealous on many occasions. One evening Jessica and her step-brother Will saw Cristian and Roseanne in an embrace. Feeling they were both losing the one they truly loved, they went up to Viki's cabin and got drunk and had unprotected sex. The next morning they could barely remember the event, and Jessica was very sad to have lost her virginity in this way with someone she didn't love.
The one encounter produced a pregnancy and all the problems that a teenage mother can endure. Jessica had to face the wrath of her father, who thought Cristian had done this to his daughter. Will always wanted to proclaim he was the father, but Cristian decided to accept responsibility. After a few months, the truth came out and the relationships of the four young people involved would never be the same. After contemplating abortion and adoption, Jessica decided to raise her baby and Will was anxious to also be a father to this child. Cristian had a difficult time discovering where he fit into Jessica and the baby's life with Will being such a prominent presence.
Cristian decided to propose to Jessica and raise the baby together. Jessica accepted and they planned to go to New York together so Cristian could attend art school. At Jessica and Cristian's engagement party at Crossroads, he and Will got into an argument and Jessica left and went into labor. As she was walking out into the street, Dorian, who was coming to make amends with Viki, hit Jessica. Afraid of Viki's reaction she called 911 and fled the scene. Jessica was rushed to the hospital unconscious and gave birth to a baby girl who was stillborn. Jessica languished in a coma and when she came to, she had lost her memory, didn't remember Cristian and left town with Will. Unsure of when or if Jessica would ever come back to him, Cristian slept with Roseanne Delgado.
Jessica and Will came back to Llanview although Jessica didn't have her memory back. Jessica had to testify against Lindsay Rappaport, who was on trial for baby Megan's murder. After she testified, she remembered that Dorian was the one who hit her at the same time that Dorian confessed. With her memory intact, Jessica went to apologize to Cristian, only to find out that he had slept with Roseanne more than once. The wedge between them kept getting bigger and bigger and Will and Roseanne started working together to keep Jessica and Christian apart. Jessica and Will started growing closer, bonding over Megan's death. Jessica began sending threatening letters to Dorian and planting tapes of a baby crying in Dorian's house. She ransacked Dorian's house and Will took the blame for it. Then Jessica sent Dorian a note telling her to meet her at Crossroads where she planned to hit Dorian. Viki found out in time that Will was innocent and they got to Crossroads in time to witness Jessica preparing to hit Dorian. At the last minute she stopped. The whole time Jessica was haunting Dorian she had no idea she was doing it.
Jessica and Will grew closer and closer as the time went on, but in February of 2000, Bo arrested Will for embezzlement of funds from the Megan Foundation. Jessica didn't want anything to do with him after that but later became convinced that Asa set Will up. Jessica went to visit her grandfather while he was recovering from heart bypass surgery in Baltimore and got him to admit on tape how he set Will up. Max caught on to Jessica's plan and told Asa, who threw the tape out the window. Cristian and Jessica found the tape and, on the train to Statesville prison, Jessica played the tape of Asa's confession to Bo. But both Bo and Nora told her that it would take months to get Will out of jail.
The train crashed and Jessica, Will, and Cristian escaped. Cristian and Jessica hid Will at Viki's cabin until Roseanne discovered them. Soon after, they went on the run. All during this time Jessica felt guilty about leaving her mother, Viki, while she struggled with breast cancer. Jessica, Cris, and Will joined a band and Todd caught them together in Ohio. Todd tricked Will and Cris into thinking that Viki was dying so that Jessica could return home, which she did and got arrested. Out on bail, Jessica asked Cris to marry her and he agreed. They were planning their wedding when Jessica found out that Cristian had hid a letter that Will had sent to her. Upset, she broke off her engagement to Cris and went to Ireland to see Will. Thanks to Asa and Max, Will was arrested and sent back to Llanview. He was about to go to jail, when Colin traded the tape that Jessica and Will had made for immunity in Nora's kidnapping case (he had found the tape on Nora after the train wreck).
Jessica and Will moved in together into an apartment above Break Bar. Jessica started taking classes again at Llanview University and wanted to become a writer. But then the stress surrounding Colin MacIver's murder broke up Will and Jessica, and Will left Llanview. Jessica then met Natalie Balsom and her friend Seth Anderson. Natalie told Jessica she was homeless, and had no job or money. Jessica begged Viki to give Natalie a job, so Viki let Nat become her "personal assistant" and let Jess and Nat live in the carriage house. Jess and Seth started to have feelings for each other, while Natalie smiled on the sidelines. Jess thought she had met her two best friends: poor, mistaken Natalie and good ol' Seth. How wrong she was.
Natalie revealed to a shocked family that she was in fact Viki and Clint's daughter and had been switched at birth by Allison Perkins with Jessica, who was really the daughter of Roxanne Balsom, the woman who had raised Natalie. Allison had told this story to Natalie, and Nat schemed with Seth to get Jess's money. Jess found out about the scheme and was horrified and hurt that the two people she trusted were nothing but fakers. Viki stood by her side, declaring that Jessica was her one and only daughter, and Ben enforced this. But Allison got papers drawn up to legally let Natalie stay in Llanfair, and she was legally to get all the money in Victor Lord's will, and all other wills. Jess went through a distressing time, while Natalie smirked with the cleverness of her scheme. But not Seth. Seth had discovered true feelings for Jess and constantly tried to win back her trust. Finally he did, and the two had restarted their relationship. She and Natalie got along for a short while, but all hell broke loose when Natalie discovered Jessica was seeing Seth, whom Natalie loved. Natalie tried to undermine Jess and Seth's relationship by blackmail and tears.
But Natalie's attempts to win Seth back failed, and she went in other directions, such as falling in love with Jessica's ex-boyfriend, Cristian, which irritated Jessica to no end. Jessica was very happy with Seth and also doted on her newly arrived assumed brother, Rex Balsom. She was so distracted with living her own life that she didn't realize Viki had once again been taken over by alternate personality Niki Smith. When Viki/Niki pushed her husband Ben out a window and put him in a coma, she blamed Natalie, and Jessica fully backed her, believing Natalie not only wanted to take everything of hers, she wanted to destroy everything of Viki's. By the time Jessica realized the truth, Ben was in a more permanent coma after being accidentally shot by the cops during a standoff with Viki/Niki and Allison Perkins. Remorseful about her horrible, judgmental behavior, Jessica tried to extend an olive branch to Natalie.
After Viki discovered that Roxy had not given birth to Jessica, a DNA test was performed that showed Viki was also Jessica's biological mother. But soon Jessica's life would spiral out of control. Long-thought-dead Mitch Laurence had slowly wormed his way back into the Buchanan's lives, marrying Natalie under an assumed identity. By the time Natalie realized who he was, she was trapped and Mitch said the only way he'd free her was if Viki allowed him to get close to Jessica. Mitch then revealed the horrible truth to Viki: he had drugged and raped Viki about the same time that she had gotten pregnant by Clint, and Viki had in fact given birth to twin girls. Natalie was Viki's daughter by Clint, and Jessica was Viki's daughter with Mitch. Mitch had inadvertently taken Natalie from the hospital when Viki gave birth, so he programmed Allison to break into Llanfair and steal Natalie and replace her with Jessica so Mitch's daughter could grow up in the lap of luxury. As Mitch recounted the horrible details to Viki, Viki's long-repressed memories of the incident flooded back and she knew it was true. Mitch wanted Jessica to know she was his, and wanted to tell her. Viki sent Jessica and Seth out of town, only telling Jessica that she was in danger. After a while Jessica couldn't stand being kept in the dark any longer and locked Seth in the bathroom to return to Llanview. When she made it back, Mitch found her and told her every ugly tidbit. In disbelief, Jessica asked Viki, and Viki admitted Mitch was correct. Jessica was sickened by the image of Viki letting her go, and no amount of rational arguments from Viki or anyone else could help ease Jessica's rage. Her entire life now felt like a huge lie. She wanted nothing to do with the Buchanan name or the family she grew up with. She hid out with old friend Al Holden. Seth found her, and when she learned he'd known everything and didn't tell her, she dumped him, claiming she had lost her identity while involved with him.
Jessica was in grave danger with Mitch staying around, constantly looking for her. She went to his mansion to tell him she would never love him, and only the timely intervention of Todd saved her from assault. Jessica decided to flee town and stay with Clint for a while. Viki managed to track her down at the airport, and the two made a guarded peace before Jessica boarded her plane.
Jessica returned to town several weeks later, and was almost immediately kidnapped by Mitch to participate in a bizarre heart transplant scenario with Natalie. The police rescued the sisters just in time. Jessica warmed towards her mother again as well as bonded with Natalie, and although she detested Mitch, he persisted in his attempts to win her over. At one point they argued and he was accidentally blinded by chemicals. She was guilt-stricken, and attempted to form a relationship with him. He was then presumed dead (again) after falling into the river while trying to get Jessica away from Blair, Lindsay and Dorian, who had kidnapped her. Jessica had willingly participated in the kidnapping because she wanted Mitch to pay for his crimes, but had never wanted him to die.
Slowly, she began to get over his demise and fall in love with Antonio Vega. They had clashed on cultural and class levels for months, but now saw the best in each other. Unfortunately, just as Jess opened up again, a still-alive Mitch kidnapped her. He drugged her and saw her as the Viki to his Victor Lord. She managed to send several cryptic messages to her family and Antonio, thanks to a kind young cult member named Brian. Viki was also taken prisoner, and when Brian tried to help them both escape, Mitch shot him in cold blood. Moments later the police rescued the two women, but Jessica was traumatized by being drugged and mentally tortured by her father, as well as the enormous guilt of Brian dying because of his part in her escape attempt. She pushed everyone, especially Antonio, away. Then Mitch Lawrence was found dead, and Jessica recalled hitting him over the head with a lead pipe (her Uncle Bo dropped the investigation). When Antonio found himself unjustly accused of murdering his daughter Jamie's mother Keri, Jessica's defenses broke down and, as she worked to find evidence to clear him, she opened her heart to his love.
Before Jessica and Antonio could truly begin their lives together, Antonio took another undercover assignment that left Jessica wondering where he was much of the time. She went to Puerto Rico, where she encountered Tico Santi locked in a bank vault. She took the young man back to Llanview with her, and after Antonio continued pushing her away, Jessica wed Tico. Their happiness was extremely short-lived, as Tico soon turned violent before being shot and later dying when his life support was unplugged. Jessica had their marriage annulled post-mortem once she realized what a monster Tico truly was, and began moving back toward a relationship with Antonio.
Following Tico's death, Jessica began to suffer from blackouts and losses of time. It turned out that, like her mother, Jessica suffered from dissociative identity disorder and had an alternate personality named Tess. Unlike Jess, Tess was uninhibited and liked to party and meet strange men. After discovering her condition, Jessica quietly checked herself into St. Ann's sanitarium so her personalities could be integrated. Tess soon emerged and plotted to escape, forging her Uncle Todd's signature to get released. After he figured out Jessica had an alternate personality, Todd dragged Jessica to Llanfair to tell Viki. Tess instigated a huge fight with Todd to keep Todd from revealing the truth, causing Viki to have a heart attack.
Tess fled to New York City and stole a car belonging to Nash Brennan, who became attracted to her and took her into his home. The icy Tess warmed to Nash, telling him that the "Jessica" she blamed for ruining her life was her dead twin sister. Todd tracked Tess down but was thrown off the trail by a protective Nash. Jessica reemerged and returned to Llanview, but Nash followed and took Tess to his Napa Valley winery. Jessica emerged long enough managed to send clues of her whereabouts to Antonio, who tracked her down in California and brought her back to Llanview. Nash followed, and in October 2005 the truth of Jessica's condition was revealed to Nash and Viki. Making matters worse, Jessica soon discovered that she was pregnant.
In February 2006, Clint and Viki discovered the cause of Jessica's mental illness: she had been molested as a child by a pornographer named Norman Leeds during times when Viki, under the control of Niki Smith, left Jessica unattended at bars. In April 2006, Tess was in control when Jessica gave birth to her daughter, named Brennan Buchanan by Tess and later nicknamed "Bree" by Jessica and Antonio. In June 2006, a paternity test established that Nash was Bree's father. But with Jessica and Tess now integrated and Jessica in control, Nash decided to let her and Antonio raise Bree. Jessica and Antonio become engaged and marry in November 2006.
Soon after, however, Jessica and Nash began to develop feelings for each other. Jessica resisted her feelings and even agreed to adopt Antonio's daughter, Jamie. On the day of the adoption hearing, as Nash was preparing to leave town, Jessica left the hearing and she and Nash meet at the stone quarry, where they gave into temptation and made love. In May 2007, Jessica was about to tell Antonio that she wanted to be with Nash when she collapsed. She had contracted Hepatitis C as a result of Tess' wild lifestyle and needed a liver transplant. While waiting for a suitable donor, Jessica admitted her feelings for Nash to Antonio, who was furious and left town with Jaime. After learning that Antonio was a donor match, Nash tracked him down and convinced him to return to save Jessica. As Jessica and Antonio divorce in July 2007, her body rejects the transplanted liver. David Vickers turned out to be a suitable donor and make a deal with Clint to donate his liver in exchange for $10 million. Nash and Jessica marry on July 12, 2007, just before she goes in for surgery. The surgery a success, a guilty David returned Clint's money as a goodwill gesture to friend Viki.
Recently released from prison, the mysterious Jared Banks arrived in Llanview in August 2007 with a particular interest in the Buchanan family. After convincing Natalie to hire him at Buchanan Enterprises, Jared swindled Nash at a game of poker and bought Antonio's shares of Nash's vineyard. It turned out that Jessica was responsible for sending Jared to prison when Tess was in control. Jared wanted revenge on Jessica, not believing that Tess ever existed. Jared put his revenge plans on hold to instead pose as the illegitimate son of Asa Buchanan, whose true identity was David Vickers. Suspicious of Jared, Jessica pretended to be Tess to hopefully gain his confidence; Jared saw through Jessica's plan, however, and had her committed to St. Anne's.
At St. Anne's, Jessica came face to face with Allison Perkins, who claimed to know a huge secret about Jessica's family. After being released from St. Anne's, Jessica and Natalie smuggle Allison out in exchange for learning what she knows. Allison retrieved a package from the Lord family mausoleum, where Victor Lord is buried, supposedly left for her by Mitch. Allison later confronted Jessica with a gun on the roof of the Palace Hotel, but Jared stepped in to save her as Allison fell to the ground. Allison survived but was in a coma, her secret left a mystery.
In the spring of 2008, Nash became involved with mysterious investors wanting to help make the Brennan Winery a major success. Jessica discovered that she was pregnant again; before she could tell Nash, he discovered that his investors wanted to steal his land out from under him and turn it into a "Mall of Tomorrow." Desperate, Nash agreed to an offer from Jared to buy the winery through Buchanan Enterprises. This plan evaporated, however, when Dorian Lord exposed Jared as a fraud and declared that all transactions and contracts made by Jared as a Buchanan heir were null and void. As a result, the investors took Nash's land once and for all, ordering Nash and Jessica to move out of their home. Enraged, Nash confronted Jared, blaming him and Natalie for their deception and the loss of his vineyard. During the argument, Jared shoved Jared away from Natalie and Nash fell through a skylight onto to the floor several stories below. Nash was rushed to the hospital but had suffered massive internal injuries. Jessica managed to tell Nash she was pregnant and, with Bree by Nash's side, vowed that their children would never forget him. Jessica and Nash shared a final kiss before he died in her arms.
Devastated at her loss, Jessica lashed out at Natalie and Jared during Nash's funeral and blamed them for Nash's death. Unable to cope, Jessica soon allowed Tess to reemerge. Tess hatched multiple failed plots to kill Natalie and Jared before deciding on her ultimate revenge: she had a soundproof room built beneath Llanfair, similar to the one Viki's alter Jean Randolph had used to imprison Dorian Lord in the 1990s, and locked up Natalie. She then forced Natalie to write a "Dear John" letter to Jared breaking off their relationship and claiming that Natalie had left town. Todd and his sister Tina soon discovered that Tess had emerged, but Tess blackmailed them both to keep quiet. Jared suspected that Tess was behind Natalie's disappearance, and finally got definitive proof when he ran into the contractor who built the secret room at Rodi's Tavern. Jared played dumb around Tess, hoping to get the better of her. Tina finally revealed to Jared that Natalie was in the basement and gave him the key to get into the room. But once Jared found the room and unlocked the door, reuniting with Natalie, Tess walked in and locked them both inside the glass cage. Then she set a bomb to go off, only she didn't let Natalie and Jared know how long they had until the bomb would explode. Tess began to experience abdominal pains, and Natalie tried to convince her to let them out so they could get her to the hospital. But once Natalie mentioned Nash's name, Tess reconsidered and left them to die.
Tess went to the cabin Jessica had shared with Nash and went into premature labor. There, Tess hallucinated seeing Niki Smith, who said Tess was not angry at Natalie and Jared but at Niki for dragging her to those bars and allowing her to be abused. Niki convinced Tess to go back and free Natalie and Jared, but the labor pains were too strong and Tess couldn't leave. There in the cabin, Tess gave birth to the baby and realized something was wrong when she didn't hear it crying. Tess passed out, and awoke, having been replaced by a new alter named Bess. Bess looked and acted like Viki's alter Jean Randolph. Bess was the gatekeeper, whose job was to restore order to Jessica's life. Realizing that neither Jessica nor Tess could handle the loss of Nash's child, and fully aware of Todd's plan to kidnap Starr's baby from the hospital, Bess drove to the hospital with Jessica's stillborn baby and switched her with the baby that Starr Manning had just given birth to. She returned to the cabin, laid down with Starr's baby in the exact spot where Tess had given birth, and allowed Jessica to return to the surface just as Viki and Clint walked into the cabin. Jessica was unaware of what had transpired and didn't remember giving birth to the baby, but was overjoyed to know that the baby was healthy. Jessica realized Tess had been out for months, and in the hospital Clint broke the news to her about what Tess had done to Natalie and Jared. Jessica named the baby Chloe Brennan, unaware that the baby in fact was Star and Cole's child Hope. Tess briefly reemerged and told Viki that something was wrong with the baby, but Viki assured her that the baby was just fine.
Jessica reemerged and checked herself into St. Anne's psychiatric hospital, where she met Brody Lovett, a former Navy SEAL who was suffering from post-traumatic stress disorder. While under hypnosis, Tess emerged and tried to escape with Brody's help, but Brody was not fooled. Tess informed the psychiatrist that there was another alter named Bess, but the psychiatrist was unable to get Bess to open up. Inside Jessica's mind, Bess finally told Tess the truth about her baby and blamed the baby's death on Tess's negligence. She convinced Tess to repress herself so Jessica could become healthy and be released from St. Anne's. To convince Jessica that she'd had a breakthrough, Bess told Jessica that she had willingly let Tess out because she wanted Natalie and Jared to die. Jessica admitted this to Natalie and Jared, who were understandably upset. Jessica, no longer under the influence of Bess and Tess, was discharged from St. Anne's and returned to Llanfair to discover that Bree felt closer to Natalie than Jessica, since Natalie had been raising Bree and Chloe in Jessica's absence. Natalie challenged Jessica's ability to be a mother, but Jessica pushed back and told Natalie to back off. Natalie, however, got suspicious when she discovered a parking ticket in Jessica's wallet from the night of Chloe's birth that revealed that Tess had gone to Llanview Hospital. Based on the time stamp on the ticket, Natalie knew that the visit occurred after the baby had been born, which raised her suspicions even more. Enlisting Rex's help, Natalie and Rex found security camera footage from the hospital that revealed it was Bess, not Tess, who had visited the hospital. Jessica, meanwhile, began visiting Brody at St. Anne's and tried to help him sort through his feelings about having killed an unarmed boy in Iraq. When Brody's friend Wes was found murdered, and Brody didn't have an alibi for the night, Jessica lied to Antonio that Brody was with her, but Antonio saw through it. Brody ultimately was cleared of the crime.
Jessica and Brody got closer after Brody was released from St. Anne's. After Jessica helped Brody get a room at the Angel Square Hotel, the two made out, but then agreed that it was best if they remained friends. After discussing her feelings for Brody with Marty Saybrooke, Jessica decided to tell Brody how she felt. But when she went to Brody's room, she learned that Rex had just found Brody in bed with Gigi Morasco. With Gigi's blessing, Brody finally told Jessica the truth: he and Gigi had only pretended to sleep together so Gigi could break up with Rex, which she did so her sister Stacy would donate her bone marrow to Gigi and Rex's son Shane, who was diagnosed with leukemia. Jessica and Brody admitted their feelings for each other and the two made love, but agreed to keep their relationship from their family and friends to help out Gigi. When Natalie and Jared caught Brody leaving Llanfair one night, Jessica admitted that she was seeing him. Natalie was livid, believing that Brody was a lying cheater, but the confrontation was put on hold when Jessica discovered that Chloe had been kidnapped. Natalie and Jared told Jessica and the rest of the family that Kyle Lewis, a hospital lab technician, had taken an interest in Chloe and could be behind the kidnapping. Kyle had just been arrested at Todd Manning's home, so Jessica and Brody headed for the police station.
Once they had left, Natalie and Jared admitted to Viki, Clint and Charlie that they had discovered some time ago that Jessica's alter Bess had switched her stillborn baby with Starr and Cole's healthy girl. While driving to the police station, Jessica began having flashbacks about giving birth and seeing Bess driving to the hospital with the baby. She passed out in the car, and Brody took her to the hospital. Viki, Clint and Charlie arrived at the hospital just as Marty and Todd arrived with Chloe. They explained that Powell Lord and Rebecca Lewis had kidnapped the child. Jessica was relieved to have her baby back, but sensed that something was wrong. Todd and Marty confided to Viki that Powell told them that the baby was in fact their granddaughter, and Viki confirmed that the story was true. When Viki and Clint tried to get the baby from Jessica, she refused to let her go. When no one was looking, Bess reemerged and escaped the hospital with Chloe. Bess drove to Morgantown, West Virginia, and paid a visit to Nash's parents, who had never met Jessica or their grandchild. The parents saw Viki Davidson on the news, pleading for her daughter's safe return, and they were about to call the hotline number when Bess overheard and convinced them that she was not safe at home. She was about to sneak out with Chloe when Brody showed up at the Brennan's home, having tracked her down there. Brody told the Brennans that Jessica wasn't well, but Bess told Phil and Cindy Brennan that Brody was trying to harm her. Cindy hit Brody over the head with a vase, knocking him out. Jessica reemerged, and the Brennans realized that Brody's story was true. Bess resurfaced and was about to walk out the house with the baby when the police arrived. She fled upstairs with the baby and Viki persuaded Bo to let her try to get through to Bess. Donning a pair of glasses, Viki pretended to be her alter, Jean, and talked her way into the bedroom where Bess was holding the baby. Bess quickly saw through Viki's act, but Viki managed to get through to Bess after convincing her that there was no escape and that the secret she had tried so hard to protect was out. Jessica reemerged and, in a harrowing account, relived the moment in which she gave birth to her stillborn baby and finally admitted the truth to herself and to Viki.
After returning to Llanfair, Jessica tearfully handed over the baby she had raised for all those months to Todd and Blair, who were waiting to return the child to Starr and Cole. Jessica found comfort in Brody's arms and struggled to accept all that had transpired. Jessica encouraged Brody to apply for the police academy and was thrilled to learn that he had been accepted. But Brody had to let everyone else think that he had failed to get accepted, when he was brought in as an undercover agent working with John McBain and Cole Thornhart to help expose the people bringing drugs into Llanview. On the night of a party to celebrate her parents' impending nuptials, Jessica saw a person in the shadows at the Buchanan family lodge and had a weird feeling that the person was Nash. She told Brody about it and chalked it up to it being so soon after her wedding anniversary to Nash. But when Bree brought in an elephant from outside and said that her daddy had given it to her, Jessica started to question whether Nash could be alive. She even saw a heart on the window pane that reminded her of the ones Nash would draw. Jessica was worried that she was losing her mind, but Brody assured her that she was perfectly sane, although someone was in fact stalking her.
After Brody was impaled while trying to free Starr and Hope from the drug dealers, Jessica worried that she would lose him just like she lost Nash. Brody told Jessica he would give up being a cop to ease her mind, but Jessica said she would work through her fears. Natalie showed up at the hospital to tell Jessica that she and Jared had received disturbing DVDs from the person who was stalking Jessica, when Jared arrived bloodied and bruised and claiming he had just fended off the attacker. John McBain was suspicious of Jared's actions and later identified the stalker as Wayne Landers, who had been in jail with Jared. When the stalker turned up dead at Llanfair, the police found evidence that Jared had been in contact with the stalker and had been funneling cash to him from Buchanan Enterprises accounts. Jessica realized someone was still out to get her when clothes from her alters that she had given away turned up in her suitcase. A distraught Natalie told Jessica, Brody and John that Jared had confessed that he had been behind the stalking and had then ran off. Jared then was wanted for another murder after Pamela Stuart, whose deceased brother was Jared's step-father, was found dead at the Buchanan lodge. As Natalie left Llanview to search for Jared, Jessica received a disturbing call from someone whose voice sounded exactly like Nash's. The police verified that the caller's voice was identical to Nash's, leaving Jessica to wonder whether her husband had come back from the dead.
Jessica got a second call from the person telling her to go to Nash's first vineyard in Napa Valley, California. When Jessica arrived there, she found Natalie and Rex already there searching for Jared. Jessica went out looking for Natalie, who had disappeared, and came face to face with Jared, who admitted that he was the one who had called her. Jessica ran away from Jared and ran into an abandoned greenhouse, where she was horrified to discover her dead husband Nash's body, which had been dug up from his Llanview grave and transported to Napa Valley. With Jared watching from outside, Jessica then located an unconscious Natalie inside a closet. Natalie came to and reunited with Jared, as Jessica accused him of digging up Nash's body. As Jared proclaimed his innocence, an all-too-familiar figure came out of the shadows to claim responsibility: Mitch Laurence! Mitch said he had faked his death years ago and was now back to rekindle his relationships with daughter Jessica and ex-wife Natalie. Jared was shocked to learn that Mitch was behind everything, and then Mitch revealed he had gotten Jared to participate in his evil plan by blackmailing him with the truth that Charlie had killed a man. As John stormed the scene, Mitch took out a gun and grabbed Natalie. He then threw Natalie toward John and fired his gun, hitting Jared in the chest. Jessica watched, distraught, as Jared was rushed to the hospital and died.
As Jessica struggled to deal with Mitch's return, she was shocked when Rex Balsom revealed he had just discovered he was Mitch's son. When Mitch was rushed to the hospital with a stab wound, Jessica confided in Brody that she believed Natalie had stabbed him. Jessica sympathized with Stacy after learning that Mitch attempted to kidnap her and steal her unborn baby, which he wanted to raise as his heir. After Mitch wrote Jessica a letter asking her to meet him on the docks, Brody insisted on going instead. A vulnerable Jessica was drugged by one of Mitch's minions, Nurse Charles, and taken to Fort Osborn Geological Observatory on Llantano Mountain. There, Mitch told Jessica he wanted her to raise Stacy's baby once it was born. When Jessica refused to leave behind Bree and the rest of her "real family," Mitch decided he needed to make Jessica forget about her past and administered electroshock therapy on her. Jessica was in a zombie-like state when Nurse Charles arrived with Stacy. Mitch nearly killed Stacy after she revealed that the baby she was carrying wasn't his grandson, but Jessica convinced Mitch to spare her and he threw her out into a snowstorm instead. Mitch decided he would make his own heir and prepared to rape Jessica when Brody burst in and shot Mitch. Charlie Banks showed up and planned to shoot Mitch, but Charlie was startled when Dorian arrived and he misfired, shooting Jessica instead. Jessica survived the operation, but when she awoke she believed she was still a senior in high school.
Jessica had no memory of anyone she had met after her senior year of high school: not Brody, not Bree and not even twin sister Natalie. Brody showed her pictures of them together, but the only thing that stood out to Jessica was the man in the background: Cristian, who was Jessica's first love. Jessica then set out to recreate her time with Cristian, even though Cristian tried to explain that they had broken up years ago and he had moved on with another woman. Jessica enrolled in high school again just to take Cristian's art appreciation class, and then volunteered to help design sets for the high school play to get close to Cristian. She gave Cristian a box of mementos from their high school romance and it seemed to spark memories within Cristian as well, although he continued to tell Jessica that nothing could happen between them because he was in love with Layla. Brody won two dates with Jessica after beating her in a basketball competition, but the first date went horribly wrong after Cristian and Layla showed up and the bar began playing Jessica and Cristian's song from when they were teenagers. Jessica bought tickets to the prom, hoping Cristian would agree to go with her. After Cristian declined, Charlie talked Jessica into inviting Brody. Marty told the family that Jessica needed to recreate her prom night because it was the night she was supposed to lose her virginity to Cristian, and it was a time when Jessica was innocent. On prom night, Jessica had a flash of memory of her and Brody while they danced together, but Jessica refused to acknowledge it. She then stuffed the ballot box so she and Cristian would be named prom king and queen, but was devastated when Cristian turned her down and publicly professed his love for Layla. Jessica then saw Cristian propose to Layla and was so upset she stormed out of the dance. Brody tried to shock Jessica back into reality by telling her about the near-rape by her father, but Jessica accused him of lying and angrily told Brody she never wanted to see him again. Jessica then went to Cristian's apartment but instead ran into Ford, who tried to make a play for her. Jessica nearly slept with Ford but then began having memories of Mitch on top of her and ran out screaming. After memories of Brody and Bree flooded back to her, Jessica rushed to Brody's apartment to tell him that her memories had returned -- unaware that Brody had just had a one-night stand with Natalie.
Jessica was relieved to be back to normal again, but she began questioning herself after learning Robert Ford was nearly bludgeoned to death the same night she was with him. Jessica confided everything in Kelly and revealed she couldn't remember what happened after she freaked out on Ford and before she showed up at the Buchanan mansion. Jessica's psychiatrist assured her that her alters had not reemerged, and Jessica was relieved when Ford regained consciousness and named student Hannah O'Connor as his attacker. Jessica confided in Brody what nearly happened between her and Ford after getting concerned that Ford might hold the incident over her head. Jessica briefly questioned whether she in fact had slept with Ford that night, but told Kelly she was sure she hadn't.
In July 2010, Jessica went to the hospital after a suspected case of food poisoning and discovered she was two months pregnant. Jessica wanted to make sure she hadn't slept with Ford, so Kelly told Ford that he could have contracted Hepatitis C if he had slept with Jessica. When Ford didn't blink at the news, Jessica felt she was in the free and clear. Jessica told Brody he was going to be a father, and Brody soon proposed marriage. Jessica then learned from Kelly that Ford had gotten tested for an STD after all and confronted Ford, who admitted they had slept together on prom night. Jessica told Ford she was pregnant but told Ford to keep quiet, because she was sure the baby was Brody's.
Jessica became concerned after learning that Ford's Rh factor was positive, while Jessica and Brody were Rh negative. If Ford was the baby's father, then she would need treatments to ensure her baby didn't die from Rh disease like Chloe. Dr. Vivian Wright assured Jessica that she would know the baby's father long before treatments would be needed, but Jessica said she wanted the treatments done anyway just as a precaution. After seeing how happy Brody was during her first sonogram, Jessica tearfully confessed that she had slept with Ford and he might be the baby's father. Brody stormed out, but later told Jessica that he would raise the baby as his own even if it wasn't his. Brody then gave Jessica an engagement ring to make their engagement official, and Jessica accepted it. Jessica sensed that Brody was still troubled, but he assured her that he was committed to her and the baby she was carrying. Jessica was put on bed rest after Dr. Wright told her she had high blood pressure.
Jessica and Brody underwent DNA testing to determine the paternity of Jessica's baby and were relieved when the tests named Brody as the father, not Robert Ford. Jessica called Ford with the news, and Ford said he was happy for her. Jessica was rattled when Marty showed up with a file detailing her notes from a therapy session with Brody that Jessica knew nothing about. Marty said she was being investigated over the Hannah O'Connor matter and didn't want Brody's personal information leaking out, so she gave the file to Jessica. Jessica thanked Marty for looking out for them, but Brody was ticked that Marty had infringed on his privacy by handing over the file to Jessica.
Jessica welcomed her big brother Joey back to Llanview over Thanksgiving, but was unsure what to make of his fiancé, Aubrey. Jessica was overjoyed when Natalie and John announced in December that they were engaged to be married. To avoid Jessica and Joey's pending nuptials, Natalie and John decided to stage an impromptu wedding ceremony on New Year's Eve. With Jessica and Brody serving as witnesses, John and Natalie exchanged vows as fireworks exploded in the distance signaling the start to 2011. But moments before the judge could declare them married, Marty interrupted the ceremony to announce she had something important to tell Jessica. But before Marty could explain, Jessica began having labor pains and had to go to the hospital. Jessica was distraught when Dr. Wright recommended that Jessica have an immediate C-section because of problems she was experiencing related to the gunshot wound she suffered nearly a year ago. Jessica at first resisted, worried that the baby wouldn't survive the premature birth. But Brody and her family convinced Jessica that she shouldn't risk her own life in the process, so she underwent surgery to deliver the baby.
Jessica and Brody were relieved when she delivered a healthy baby boy. They were equally excited when they learned Natalie had given birth as well on the same date. During the christening, Jessica and Brody named their baby Ryder Asa Lovett after their respective grandfathers. John and Natalie named their baby Liam Asa McBain. Jessica and Brody prepared to marry on Valentine's Day in a double wedding ceremony with Natalie and John. Before the couples could exchange vows, however, one of Clint Buchanan's employees interrupted the wedding and announced that he had changed the paternity tests for one of Clint's daughters. The test that was changed was Jessica's, meaning that Ford was the father of her baby, not Brody. Jessica couldn't believe that Clint would do something like that, but he insisted he had her best interests at heart. Brody then admitted to Jessica that he had slept with Natalie while she was still suffering from memory loss. Jessica felt betrayed and angry that Brody hadn't come to her sooner. Then the other shoe dropped, when John forced Natalie to admit to Jessica and Brody that her baby was actually Brody's, not John's. Jessica confronted Natalie, accusing her of stealing everything from her, and stormed off. She broke into Roxy's hair salon and allowed Tess take over. Tess trashed the salon, stole money from Roxy's cash register and turned Jessica's wedding dress into a late-night party outfit. Tess ran into Robert Ford outside Capricorn and told Ford that she knew all about his seduction of Jessica on prom night, revealing that she was the one who actually had sex with Ford. Tess told Ford that the only way he could be guaranteed access to his son was if he married her, so they flew to Las Vegas to tie the knot.
Brody and Langston arrived to discover that Tess had married Ford using her legal name, Jessica. Brody arrested Tess for assaulting him and brought Tess and Ford back to Llanview, where Ford sided with his new wife against Viki and Clint. Tess moved in to Ford's apartment, tried to hit on James and quickly took an interest in young stud Cutter Wentworth. While visiting Cutter at the Minute Man Motel, Tess spied Charlie walking out of Echo's room and snapped a picture of them kissing. Tess pretended to be Jessica when Viki and Clint went to court to get custody of Ryder and taunted Viki with insinuations that Charlie and Echo were having an affair. Tess then sent Viki the incriminating photo. Jessica emerged as Tess and Cutter were about to have sex and Brody took her to Ford's apartment to retrieve Ryder. But Ford refused to hand over his son and reminded Jessica about Brody's affair with Natalie, bringing Tess back to the surface. Tess was making out with Cutter in the steam room at the gym when his supposed sister Aubrey burst in and began kissing Cutter. Tess realized they were scam artists and pressured them to cut her into the action in exchange for her silence.
Tess sent the photo of Charlie and Echo kissing to Access Llanview, hoping to destroy Viki's chance of winning custody of Ryder. She then went to Llanfair to urge Viki to drop the custody case and badgered Viki about Jessica's abuse at the hands of Niki Smith. Viki couldn't take it and allowed Niki Smith to emerge. Tess forced Niki to pretend to be Viki long enough to throw the custody case. Viki reemerged after Niki was exposed as a fraud, but the judge refused to give Viki custody of Ryder. She also denied custody to Tess and Robert Ford. Aubrey and Joey stepped up to take temporary custody of Ryder. An angry Ford told Tess that their sham of a marriage was over. When Joey and Aubrey came to collect Ryder, Ford offered to have Tess committed if Ryder could stay with him. Joey and Aubrey said that wasn't an option and took Ryder to the Buchanan mansion. Tess was livid that Ford would betray her. As Ford picked up the phone to call St. Anne's, Tess hit him over the head with a vase. Tess went to Cutter's room at the Minute Man Motel, afraid she had killed Ford. She called Ford and learned he was alive but that he had called the cops. Cutter hatched a plan to keep Tess out of St. Anne's. Tess had her marriage to Ford annulled and married Cutter.
Brody tracked down Tess at the motel and put her under arrest for assaulting Ford. He tried to force Jessica to emerge by kissing Tess, but another alter emerged: Wes, who was patterned after Brody's late friend Wes Granger. Wes had no memories of the other personalities and believed he actually was Wes Granger. Cutter tried to get Tess to reemerge by making out with Wes, but Wes rejected his advances and punched out Cutter before leaving the motel room. Wes ran into Marty, not realizing that she had just kidnapped Natalie's baby Liam, and reminded Marty that he was her old friend Wes Granger. After realizing Marty was in trouble with the law, Wes allowed her to leave with the baby just before the police showed up. Brody tried to force Jessica to come out but Tess emerged instead. Brody quickly arrested Tess, who protested that Wes was the witness he needed. At the police station, Bess emerged briefly and told Brody that Todd Manning was the key to finding Marty and the baby.
After Tess reemerged, Cutter told her to meet him at Capricorn so they could get a drink before leaving town forever. But when Cutter arrived, Tess learned she had been double-crossed. Cutter agreed to have Tess committed to St. Anne's in exchange for $1 million and the deed to the Buchanan mansion. As Tess was carried off by orderlies, Ford stood by sympathetic to her plight. At St. Anne's, Viki made the difficult decision to allow the doctors to administer electroshock therapy in the hopes that Jessica would reemerge. But Viki halted further treatments after the first round was unsuccessful. Ford showed up at St. Anne's, disguised as a nun, and helped Tess escape. They fled to the Minute Man Motel, where they had sex for the first time. The next morning, when Ford went to ask Cutter to divorce Tess, Jessica remerged and raced back to Llanfair. She walked in on Natalie and Brody in bed together. Jessica lashed out at them , but they blamed her for allowing Tess to come out and thinking that nothing would change. Jessica was devastated when Natalie and Brody decided to pursue a relationship and move in together. Jessica turned her attention to raising Bree and Ryder and slowly began warming to Ford.
Jessica was furious when she learned that Natalie had accepted Brody's marriage proposal. She got into a brutal fight with Natalie in Angel Square Park that left both of them injured. When Jessica returned home, she found what appeared to be a copy of Liam's DNA test results in the carrier bag for Tina's dog David Vickers. The results indicated that Liam was actually John's son, not Brody's. Jessica visited Brody with the intention of telling him but chickened out after realizing how devastated Brody would be if he found out Liam wasn't his biological child. Jessica later apologized to Natalie and Brody and wished them well. She confided in Robert about the test results and was torn about what to do. With Natalie's wedding day approaching, Jessica decided to tell her about the results but then discovered that the results had gone missing. Jessica told Natalie anyway, but without the paper Natalie refused to believe her. On Natalie and Brody's wedding day, Jessica and Ford consummated their relationship. Jessica later learned that the truth about Liam's paternity had come out before Natalie and Brody could get married and that Brody had known for months that Liam wasn't his son. Brody kidnapped Liam but eventually returned him to John and Natalie and checked himself in to St. Anne's. Natalie apologized to Jessica for failing to believe her.
Jessica and Ford continued to pursue a relationship as 2012 dawned. The family faced another crisis when Mitch Laurence escaped from jail during a mass prison break and kidnapped Natalie. Mitch demanded to see Jessica in exchange for releasing Natalie, and Jessica agreed to go since she knew that Natalie would do the same for her. Jessica appeared with John at a church and talked Mitch into letting Natalie go. Jessica grabbed Mitch's outstretched hand but spit in his face and told him to go to hell. Mitch said she would pay for that with her death, but Ford suddenly ran into the room and tackled Mitch. During a struggle, the gun went off and struck a chandelier that came plummeting to the ground, pinning Ford underneath. Paramedics arrived and Jessica accompanied Ford to the hospital. His injuries were too severe, however, and Ford died before he could get into surgery. Viki and Clint suffered their own near-death experience after Allison escaped from jail as well and shot Viki, which caused Clint's heart to briefly fail. Both survived, however, and later stunned Jessica with the news that she was actually Clint's biological child after all - Allison had lied to Mitch about Jessica being his daughter. Jessica was relieved to know that Mitch wasn't a part of her life or her children's life anymore.

Post a Comment

Share on Facebook

Tweet this

Submit Feedback