Kevin Buchanan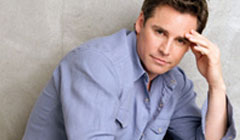 Morgan K. Melis
1976 to 1982
Chris Cunningham
1982
Jonathan Brandis
1982
Ryan Janis
1983 to 1990
Matthew Vipond
1990
Joey Thrower
1990 to 1992
Kirk Geiger
1992 to October 17, 1994
Jack Armstrong
1994 to 1995
Ken Kenitzer
1995
January 1996 to April 1998
April 1998 to March 2001
June 27, 2003
to
November 16, 2006
;
August 16 and 17, 2007
;
October 20 and 22, 2009
;
October 30, 2009
;
November 30, 2009
;
March 2, 3, 4, 2010
;
March 10 and 11, 2010
;
May 7, 2010
;
November 18, 2010
;
November 24, 2010
Kevin Lord Riley (name at birth)
Kevin Lord Riley Buchanan Sr. (following adoption by Clint Buchanan)
Kevin Riley Buchanan Sr. (original legal name as of 2004)
Born September 12, 1976
In 1993, it was stated that Kevin was the same age as Todd making his birth year 1970
In charge of Buchanan Enterprises office in London
Works for Buchanan Enterprises
Formerly worked with Blair Cramer in a new magazine, The Craze
Former Lt. Governor of Pennsylvania
Former editor-in-chief at the Banner
London, England
Formerly in Llanview, Pennsylvania
Single/Divorced
Lee Ann Demerest (Married 1992; Divorced 1993)
Cassie Callison Carpenter (Married: Nov 3, 1998; Annulled 1999)
Kelly Cramer (Married: pre-2003; Divorced: Oct 2004)
Joseph Riley (biological father; deceased)
Victoria Lord (mother)
Clint Buchanan (father; via adoption)
Victor Lord (maternal grandfather; deceased)
Eugenia Randolph (maternal grandmother; deceased)
Asa Buchanan (paternal grandfather; via adoption; deceased)
Olympia Buchanan (paternal grandmother; via adoption; deceased)
Megan Riley (biological half-sister; deceased)
Cordero Roberts (paternal brother; via adoption)
Megan Gordon (maternal half-sister; deceased)
Joey Buchanan (brother)
Natalie Buchanan (maternal half-sister)
Jessica Buchanan (maternal half-sister)
Rex Balsom (paternal half-brother, via adoption)
Eileen Riley Siegel (biological paternal aunt)
Tom Dennison (biological paternal uncle)
Bo Buchanan (paternal uncle; via adoption)
Ben Davidson (paternal half-uncle via adoption; deceased)
Tony Lord (maternal half-uncle; deceased)
Tina Lord Roberts (maternal half-aunt)
Todd Manning (maternal half-uncle)
Meredith Lord (maternal half-aunt; deceased)
Timothy Siegel (biological paternal cousin; deceased)
Julie Siegel (biological paternal cousin)
Mari Lynn Dennison (biological paternal cousin)
Brian Kendall (maternal half-cousin; deceased)
Starr Manning (maternal half-cousin)
Danielle Rayburn (maternal half-cousin)
Jack Cramer Manning (maternal half-cousin)
Sam Manning (maternal half-cousin)
Daniel Wolek (maternal half-cousin)
Clinton James Roberts (maternal half-cousin / nephew; via adoption)
Drew Buchanan (paternal cousin via adoption; deceased)
Matthew Buchanan (paternal cousin via adoption)
Sarah Victoria Roberts (maternal half-cousin / niece; via adoption)
Shane Morasco (paternal nephew, via adoption)
Megan Victoria Buchanan (half-niece; deceased)
Brennan "Bree" Brennan Buchanan (half-niece)
Chloe Brennan (half-niece; deceased)
Hope Manning Thornhart (maternal half-cousin once removed; deceased)
Demerest "Duke" Buchanan (son, with LeeAnn; deceased)
Kevin Riley Buchanan Jr. (son; with Kelly; stillborn)
Zane Buchanan (grandson)
Stephanie Hobart (1991)
Rachel Gannon (1993-94)
Andy Harrison (1994-95)
Téa Delgado (1997)
Barbara Graham (1998)
Grace Davidson (1999)
Blair Cramer (2003)
None
Blood type is Rh- (revealed Apr 2, 2004)
Kevin was born in 1976 to Joe and Viki Lord Riley. Soon after his birth, however, he was kidnapped by his uncle Tony Lord's wife, Cathy Craig Lord. Cathy had a mental breakdown following the death of her and Joe's baby daughter Megan, a death she blamed on Viki. Cathy had no memory of taking Kevin and months went by before he was finally found and returned to his grateful parents. When Kevin was just a few years old, his father Joe died of a terminal illness. Viki soon gave birth to Kevin's brother, Joey. After Viki remarried Clint Buchanan, Clint adopted both Kevin and Joey.
In 1991, as a teenager, Kevin's first real love was Stephanie Hobart, the niece of the hated Carlo Hesser. Because of Carlo's hatred for the Buchanans, he ended the relationship. Right after that, Kevin started a love affair with Lee Ann Demerest. They stayed together even though Max Holden had a passion for Lee Ann. Once Lee Ann thought Max had fallen for Luna Moody, Lee Ann and Kevin made love. When Kevin found out that Lee Ann was pregnant in 1992, they eloped. Kevin and Lee Ann's marriage just wasn't to be. Lee Ann had grown very close to Jason Webb. Kevin got a divorce, and Lee Ann went to Texas and took Duke, Kevin's baby, with her.
While in college, Kevin started to grow very close to Rachel Gannon, the biracial daughter of district attorney Hank Gannon and defense attorney Nora Hanen. Rachel's father disapproved of the relationship. In 1993, Kevin was falsely charged with raping student Marty Saybrooke along with three other men who were actually behind the heinous crime. Rachel stood beside Kevin during the ordeal and was grateful when he was vindicated. Rachel and Kevin were going to move in together, but the relationship fizzled after Kevin went to Texas to visit Duke and Rachel took an interest in Dr. Ben Price.
Kevin wanted to do what his parents had done and become a reporter. While starting his new job, Kevin dated Andy Harrison. They dated until Kevin went to London in 1995, on assignment. That fall, Kevin ended their relationship in a letter.
Kevin came back to Llanview in 1996 and became an investigative reporter at the Banner, where he was pitted in work against rival reporter Cassie Carpenter, the daughter of his mother's sworn enemy, Dorian Lord. Kevin wanted to pursue a romantic relationship with Cassie, even though she was married to the local reverend, Andrew. Cassie kept resisting him, and told him to get someone else. When Kevin began dating sexy attorney Téa Delgado, Cassie got very jealous. Eventually Cassie gave into her desires and she and Kevin made love. Cassie left her husband and married Kevin.
Later in 1998, Kevin and Cassie hired a nurse named Barbara Graham. She was supposed to take care of Cassie's father, David, who was very sick. She soon fell in love with Kevin. Kevin and Barbara were trapped together in a cellar when Todd was holding everyone hostage at the Buchanan lodge. They couldn't resist each other and they made love. Kevin regretted it so much. Cassie soon found out about it, and she was mad! One night Barbara tried to kill Cassie for interfering with her and Kevin. She tried to shoot Cassie, but accidentally shot and killed Kevin's cousin, Drew. Cassie was shot, too and she was paralyzed. Cassie started to go insane after that. She held Barbara hostage. Kevin soon found her. Cassie was shipped off to Switzerland and their marriage was annulled.
In 1999, a woman named Grace Monroe arrived in town, later known as Grace Davidson, about her being abducted as a child by the mob. She charmed her way into Kevin's life and they had a romance going, but then Gretel Rae Cummings came to town. Rae was looking for her husband, who had cheated on her with a younger woman. That woman was Grace. Rae wanted to ruin Grace's life for having an affair with Rae's husband, Daniel. Rae tried to talk to Kevin and convince him to stop seeing Grace, but had no success. Kevin and Grace grew closer covering the Lindsay Rappaport trial and eventually got engaged.
In October of 1999, Kevin was a royal mess when Grace drowned at Asa's summer house. Unable to cope, Kevin began heavily drinking. Kelly and Joey moved in with Kevin for a while to him cope with Grace's death. On New Year's Eve, Kevin and Kelly were drinking and nearly ended up making love. They both agreed to keep it a secret from Joey. When Kevin learned of Viki's breast cancer, he blew Kelly off when she suggested that they should work out their feelings for one another.
Joey found out about Kevin and Kelly when Kelly confessed her true love for Kevin. Unable to cope, Joey nearly strangled Kevin to death with a pool cue. When Kelly was in danger because she could identify the hit man who shot Ben Davidson, Kevin and Joey both moved in to protect her. Kevin was upset when he found out that Joey had been stalling his divorce from Kelly. After Kevin and Joey saved Kelly from the hitman, Joey moved away to London, leaving Kevin and Kelly to enjoy their relationship together. In March 2001, Kevin left town to go to Texas to care for his son, Duke and got a job for a local newspaper. Kelly moved down to Texas to live with Kevin a few months later.
In 2003, Kevin returned to Llanview to launch a political career. Though now married to Kelly, Kevin's eye started roaming in the direction of her cousin, Blair. Later, Kevin confessed to Blair the reason behind the distance between him and Kelly--she'd had an affair in Texas. As the months went on, Kevin got closer to Blair and finally asked Kelly for a divorce. However, Kelly was desperate to hold on to her marriage when she got pregnant, Kevin decided to give the marriage another try, despite his one-night stand with Blair. Months later, Kevin was overjoyed when Kelly presented him with their son.
Unfortunately, their happiness couldn't last. Kelly and Kevin soon became involved in a messy divorce and an even messier custody battle, made all the messier because Kevin's newly arrived son Duke sided with Kelly. Kevin won custody, but when Kelly decided to return the baby to his birth mother, who had thought he died at birth, Kevin remained determined to get his son no matter what. But he couldn't stop the pull Kelly had on him, and the two began getting closer again. Kelly managed to convince Kevin to let his birth mother have him, and the two began a tentative relationship, made all the sweeter because of all the things that had happened between them. Kevin was also pleased when he and Duke finally began a father/son relationship with each other. Kevin and Kelly were looking forward to planning their future together when Kevin took ill. Kevin learned he was sterile just as Kelly, who had surgery to correct her own fertility problems, was looking forward to having a family.
Kevin and Kelly found themselves getting into more and more arguments, and inevitably broke up. On the day of Michael and Marcie's wedding, Kevin and Kelly had a vicious argument at St. Jude's rectory and Kevin walked out on Kelly, leaving her crying. Later Kevin learned that Duke had come upon Kelly in the rectory, and the two had made love before being buried in debris from a sudden tornado that swept through Llanview. When both Kelly and Duke were wheeled in for surgery, Kevin was forced to choose which one would get operated on first. Since Kelly was in worse shape he chose her, then was devastated when Duke died before he was operated on. Kevin initially blamed Kelly for Duke's death, and felt like his life was being ripped apart when he learned that Duke had left Kelly with the one thing he could never give her -- a child. Kevin finally came around later in Kelly's pregnancy, and was there for her after she went into early labor. After the birth of her son, Zane, Kevin asked her to come to London with him and raise the baby along with him.
In October 2009, Bo and Nora arrived at Kevin's home in London with their son Matthew in tow. They had brought Matthew there against his will and enrolled him in a nearby boarding school to keep him from having dangerous surgery that Matthew hoped could help him walk again after being paralyzed in a car accident earlier that year. Kevin was at the house alone, explaining that Joey and Cord were away on business and Kelly was off enrolling Zane in preschool. Kevin tried to help convince Matthew that his parents were acting in his best interest and encouraged Matthew to give the school a shot. After nearly walking in on Nora and Bo kissing, Kevin later overheard David confess to butler Neville that Bo and Nora had kissed the night before Nora married Clint. Kevin confronted David, who confessed that Bo and Nora had been carrying on behind Clint's back, but Kevin decided not to say anything because he didn't want to hurt his father.
In March 2010, Kevin flew to Llanview to support his ex-wife, Kelly, after learning that Kelly's mother Melinda had died. Kevin visited with Clint, who admitted he never understood why Kevin and Kelly remained together after divorcing, noting that Zane was now in secondary school and old enough to cope with their separation. Kevin went to the church where Melinda's funeral was to take place and shocked Kelly with a marriage proposal, saying he never should have let her go. But Kelly reminded him that they had divorced for a good reason, questioning if Kevin could ever really forgive her for sleeping with his son, before letting Kevin down gently. Kevin planned to return to London right away but delayed his trip after Clint said he was getting married to young Kimberly Andrews. Kevin stood up for Clint at the quickie wedding, even enjoying some consolation from a pair of Kim's stripper friends from Las Vegas, before returning to London. Sister Natalie visited Kevin a couple months later, confessing that she needed to get away from the drama in her life surrounding John McBain and Marty Saybrooke.
Kelly showed up in London in November 2010, looking for Joey, but found Kevin instead. Kevin teased her about a series of drunken phone messages Kelly had mistakenly left for Joey on the house phone. Kevin explained that Joey was out of the country, and Kelly was relieved that Joey hadn't heard her profess her love for him. Kelly knew it was hard for Kevin to hear that Kelly still loved Joey, but Kevin encouraged her to go after Joey if that's what she wanted.

Post a Comment

Share on Facebook

Tweet this

Submit Feedback