Victor Lord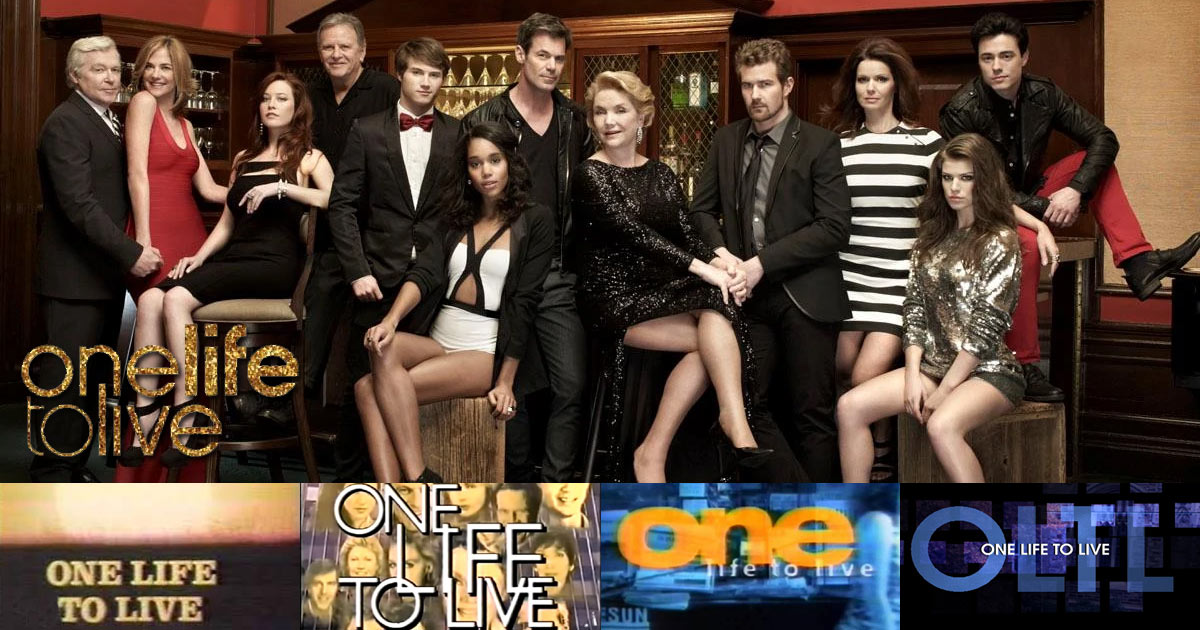 Ernest Graves
July 1968 to March 1974
Shepperd Strudwick
December 1974 to June 1976
Tom O'Rourke
1985; flashbacks
Les Tremayne
1987
Bill Moor
1995
William Stone Mahoney
Born June 17, 1916
Died on-screen on June 16, 1976
Died again on-screen March 4, 2003
Victor Dalby Lord (full name)
Died of heart failure
Former owner of the Banner
Multi-Millionaire
Lion's Heart (mansion where Victor lived in seclusion after faking death in 1976)
Formerly Llanfair (1177 Regency Drive, Llanview, Pennsylvania)
Single
Eugenia Randolph (dissolved by her death in 1959) Irene Manning Clayton (secretly married before Tina's birth in the 1960s and divorced before Todd's birth in 1970)
Dorian Cramer [Married: May 9, 1975; dissolved by death on June 16, 1976)
Powell Clayton Lord Sr. (brother; deceased)
Gwendolyn Lord Abbott (sister)
Powell Lord II (nephew; deceased)
Richard Abbott (nephew)
Powell Lord, III (great-nephew)
Victoria Lord (daughter; with Eugenia)
Meredith Lord Wolek (presumed daughter with Eugenia, although Victor questioned paternity; deceased)
Tony Harris Lord (son; with Dorothy; deceased)
Tina Clayton Lord Roberts (daughter; with Irene)
Todd Manning (twin son; with Irene)
Victor Lord, Jr. (twin son; with Irene)
Megan Gordon (granddaughter; deceased)
Kevin Lord Riley Buchanan (grandson)
Joseph Francis Riley Buchanan (grandson)
Jessica Eugenia Buchanan (granddaughter)
Natalie Buchanan (granddaughter)
Daniel Wolek (grandson)
Brian Kendall (grandson; deceased) )
Clinton James "CJ" Roberts (grandson)
Sarah Victoria Roberts (granddaughter)
Starr Manning (granddaughter)
Danielle Rayburn (granddaughter)
Jack Cramer Manning (grandson)
Sam Manning (grandson)
Demerest "Duke" Buchanan (great-grandson; deceased)
Kevin Lord Riley Buchanan Jr. (great-grandson; deceased)
Megan Victoria Buchanan (great-granddaughter; deceased)
Brennan "Bree" Buchanan (great-granddaughter)
Chloe Brennan (great-granddaughter; deceased)
Zane Buchanan (great-great grandson)
Dorothy Randolph (lovers; deceased)
Irene Manning Clayton (lovers; deceased)
Sexually abused his daughter, Viki
Gave away Viki's first-born child and had her hypnotized to erase her memories
Stole Nazi-plundered artifacts from World War II
Faked his death in 1976 and lived in seclusion for nearly 30 years
Had one of his granddaughters kidnapped so she could be sacrificed to save his life (2003)
Suffered heart attack (January 1975)
Suffered massive heart attack during argument with Dorian (May 1976)
Suffered stroke that rendered him speechless (June 1976)
Suffered fatal heart failure after failing to get a transplant (February 2003)
Publishing tycoon Victor Lord owned the Banner, the local newspaper in Llanview, Pennsylvania As One Life to Live debuted in July 1968, Victor was a middle-aged widower with two grown daughters, Victoria and Meredith. Victor's wife Eugenia had died shortly after giving birth to Meredith, and Victor had raised the girls alone with the help of servants and household staff at the family's 18th century mansion, Llanfair. Victor regretted never having a son to carry on his legacy, and instead reared his eldest daughter Viki to take on the family business. Viki adored her father, even though he could be strict and controlling. Victor disapproved of her budding relationship with brash Irish Catholic reporter Joe Riley, causing them much strife. Viki escaped from these pressures in the form of a fun-loving alternate personality, Niki Smith, who roamed Llanview's seedier neighborhoods without Viki's knowledge. Viki eventually went into therapy and uncovered a repressed memory of seeing her parents arguing at the top of the stairs at Llanfair when she was five years old. Victor had confronted his wife with his suspicion that the baby she was carrying was fathered by another man, and Eugenia lost her balance and fell to the bottom of the steps. Eugenia died shortly after giving birth to Meredith. Witnessing this traumatic event had caused Viki's mind to fracture into a second personality - or so it seemed at the time. Viki, now appearing wholly integrated, married Joe in late 1969.
Victor also interfered in Meredith's love life. Merrie was born with a debilitating blood disorder that made her physically frail and sickly, although - unlike Victoria - she was not afraid to stand up to her father. Meredith ended her engagement to Ted Hale, a prominent doctor from a proper family, even though her father had pushed for the marriage. Victor was incensed when Merrie began seeing Larry Wolek, a young intern from a lower-class Polish-American family. However, Victor eventually accepted Meredith's decision and stood by her as she wed Larry in 1970.
After Joe Riley was presumed dead in a car accident in 1970, Victor hired Steve Burke to replace Joe as executive editor at the Banner. Victor seized the opportunity to get a suitable son-in-law and slyly pushed Viki and Steve together. He was pleased when they wed in 1972, although Joe Riley later resurfaced very much alive and Viki ultimately divorced Steve and remarried Joe.
In the early 1970s, Victor learned he had indeed fathered a son, from an affair years earlier with his wife's sister, Dorothy Randolph. Victor spent the next several years on an exhaustive, yet ultimately fruitless, search for his missing heir. During the summer of 1973, a pair of escaped convicts broke into Llanfair in an effort to steal Victor's priceless art collection. Meredith was held hostage during the break-in and, while police surrounded the scene, Victor tried to bargain with the burglars to win Meredith's release. Meredith suffered a violent blow to the head during the ordeal and, after police freed her, she was rushed to the hospital where she died of a cerebral hemorrhage.
Mourning Merrie's loss, Victor became more determined to locate his missing son and in early 1974 launched an extensive worldwide search. Victor returned to Llanview in December 1974 and soon suffered a heart attack. Dr. Dorian Cramer, who had recently lost her job at Llanview Hospital due to negligence, became Victor's private nurse and quickly wormed her way into his life. Victor shocked his beloved daughter Viki by announcing he had made Dorian his wife. Viki stood by helplessly as Dorian moved into Llanfair and became the new mistress of the estate, reveling in all the advantages that Victor's wealth and status had brought her.
Victor took an immediate liking to newcomer Tony Harris, unaware that the man was actually his long-lost son. Dorian learned Tony's true identity from an ex-lover and tried to keep the truth from coming out, worried that she would lose her stake in the Lord fortune if the new heir surfaced. Tony ultimately uncovered his mother's journal and learned that Victor was his father, and Victor and Tony shared an emotional reunion. Dorian soon drove a bitter wedge between them by feeding each man lies about the other. Dorian then persuaded Victor to change his will to exclude Tony and make her the sole beneficiary. Tony eventually discovered what was going on and alerted Victor, who confronted Dorian and suffered a massive heart attack as they argued. Victor begged Dorian for his medication, but she refused to give it to him. While recovering from the heart attack, Victor suffered a stroke that rendered him speechless, so he was unable to tell Viki what Dorian had done. Victor died under mysterious circumstances at the hospital, and for years Dorian faced down suspicions that she had played a more active role in his death.
In 1985, Viki's goddaughter Tina Clayton uncovered a secret room in Llanfair while searching for clues about the true identity of her father. The room had been built by Victor, who apparently used the room to seduce women and keep tabs on what was going on within the mansion. In the room was a letter Victor had written to Viki in which he confessed to having had an affair with Tina's mother Irene Clayton, who was Viki's childhood friend, and having fathered Tina. Later it was discovered that Victor had secretly married Irene to give legitimacy to their child, although they had divorced before Victor had married Dorian. Viki relapsed into her alternate personality and began having flashbacks to seeing Victor and Irene in bed together, which she had blocked from her memory. In 1988, Viki uncovered another shocking secret Victor had kept from her: Viki had gotten pregnant while in high school and given birth to a girl, Megan Gordon, and Victor had Viki hypnotized to forget all about it.
The investigation into Victor's death was reopened in the mid-1990s after Viki's new lover, Sloan Carpenter, wrote a biography of Victor that breathed new life into the rumors that Dorian was responsible for Victor's death. Victor's body was exhumed, and pillow fibers found in his lungs revealed Victor had been smothered to death. Dorian was put on trial for Victor's murder in 1994, found guilty and sentenced to die by lethal injection. While Dorian was on death row, a man named David Vickers surfaced with a diary in which Irene confessed to having smothered Victor. Dorian was freed after presenting the diary as evidence, although that part of the diary had been forged. Irene also revealed that she had given birth to a son by Victor after they were divorced. David claimed to be that son, although he was lying in the hopes of claiming the inheritance Victor had promised his son when he turned 25 years old. The true heir turned out to be Todd Manning, a convicted rapist, who had been raised by Irene's cousin Peter Manning and his wife Bitsy. After learning that Dorian had pressured David to lie about being Victor's son, Viki had a huge confrontation with Dorian and threatened to go to the police. Dorian retaliated by bringing up something Viki had long suppressed: that Victor had sexually molested Viki as a child. Viki had a complete breakdown, and previously unknown alternate personalities emerged to help Viki cope with the trauma. It was eventually revealed that one of those personalities, Tori, had suffocated Victor in that hospital room back in 1976. Viki eventually recovered from the ordeal and tried to put the nightmare behind her.
In 2003, Viki was stunned when it was revealed that Victor was alive after all. He had faked his death and was living in seclusion, but he needed a heart transplant to survive. Victor struck a deal with evil Mitch Laurence to secure him his granddaughter Jessica's heart in exchange for Mitch being named sole heir of Victor's fortune, although Mitch tried to spare his own daughter's life by passing off Natalie as Jessica. Viki stumbled on the scene just as Natalie as about to be cut open and came face to face with her father. The police quickly descended on the scene and Victor was transported to Llanview Hospital, where he died soon thereafter. In 2007, while Dorian and Viki were trapped together in the wine cellar at the Buchanan mansion, Dorian made the startling admission that she was the one who had actually killed Victor all those years ago and questioned whether the man who resurfaced in 2003 was actually Victor or an imposter. Viki ignored Dorian's statements, however, choosing not to dwell on her painful past.

Post a Comment

Share on Facebook

Tweet this

Submit Feedback