Black Thursday: Fallout from ABC's cancellation of AMC and OLTL
by
Dan J Kroll

Posted Sunday, May 01, 2011 1:19:57 PM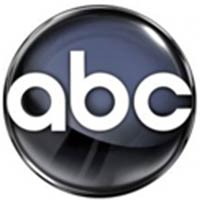 Support Our Soaps
April 14, 2011
Find out how you can support all your favorite soaps in our special mini-site. Find contact numbers, advertisers, and much more.

ABC CANCELS ALL MY CHILDREN, ONE LIFE TO LIVE
April 14, 2011
All My Children and One Life to Live will end their storied runs. ABC has announced that both soaps will go off the air so that the network can air cheaper, talk show/reality programming.

The world reacts to AMC, OLTL cancellation
April 14, 2011
The cancellation of All My Children and One Life to Live has rocked the daytime community. Though rumors of the shows' uncertain futures had been batted about for some time, that didn't make the official announcement that both shows would be coming to an end any less painful.

ABC exec says TV viewers don't want to watch soaps
April 15, 2011
ABC's executive in charge of daytime television has weighed in on the decision to cancel All My Children and One Life to Live. Brian Frons states he never thought he'd have to cancel two soaps, and hinted that TV viewers want more programs like The View.


Agnes Nixon releases statement regarding AMC, OLTL cancellations
April 15, 2011
Agnes Nixon, the living legend responsible for the creation of All My Children and One Life to Live, has released a statement regarding ABC's decision to pull the plug on the two soaps. The statement was first released to Entertainment Weekly.

Report: ABC open to offers to keep AMC, OLTL alive
April 15, 2011
As soap fans mobilize to save One Life to Live and All My Children from cancellation, there's a new wrinkle in the mix. A newly published report hints that ABC might be opening to selling one or both soaps to another network.

Hoover pulls ads from ABC to protest soap cancellations
April 18, 2011
Soap fans have found a suprising ally in their fight to keep All My Children and One Life to Live on the air. Hoover, known for its vacuum cleaners, has joined a boycott of ABC and set up a special email address to help channel emails from fans directly to the network.



Hoover exec explains reasons for ad pull
April 21, 2011
Hoover's unprecedented decision to pull its ads from ABC after the cancellation of two iconic soap operas has been the buzz of the television and advertising industries. Now the company's vice president of marketing tells Soap Central the reasons behind its much-talked about even more analyzed move.

Oprah says she can't save the soaps
April 22, 2011
In a newly released video direct to soap fans that have been "bombarding" her web site, Oprah Winfrey states that she doesn't have a miracle up her sleeve to save the soap opera genre.

Untitled
April 25, 2011
Our One Life to Live Two Scoops columnist, Michael, offers his thoughts on the cancellation of One Life to Live -- and why he'll be watching every episode leading up to the January finale.

Fans hopeful that Sony rumor will pan out
April 30, 2011
Could a knight in shining armor ride into town and save the damsels in distress that are ABC's All My Children and One Life to Live? A rumor that has been sweeping over the Internet has fans hopeful, but one daytime star says the rumor is just a rumor.

Susan Lucci: I was completely blindsided
April 30, 2011
Soap fans weren't the only ones caught off guard by ABC's cancellation of All My Children and One Life to Live. Susan Lucci, the daytime diva herself, was given just a five-minute warning that AMC was going off the air.

Share this story with friends, family or the world.

PRINTABLE VERSION
View a printer friendly version of this article
---