Here are some of the news stories posted on Soap Central during 2020 that focus on Soap Central or past and present SOAP CENTRAL performers. To read any of the articles listed below, simply click on the appropriate link.
To access articles from other years or to review articles with similar themes, please see the News Archive links below this text to access a specific year. Or to view a listing of all years for which news stories are available, simply click here.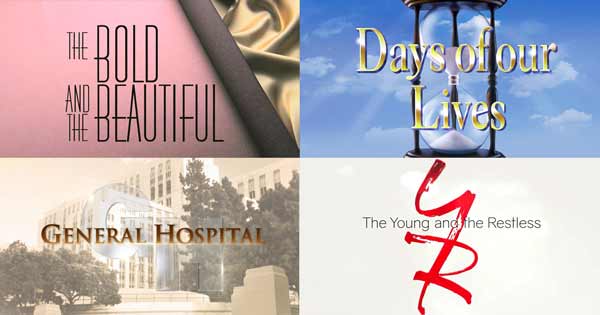 January 16, 2020
All four soap operas saw increased viewership as the new year began, meaning fans made watching their "stories" just as important as streamers, noisemakers, and Champagne as 2020 kicked off.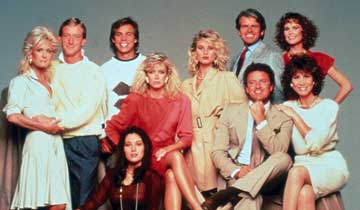 January 15, 2020
In celebration of the 40th anniversary of Knots Landing, the Hollywood Museum in Los Angeles is displaying costumes from the classic soap opera and reuniting Donna Mills (ex-Abby Ewing), Joan Van Ark (ex-Valene Ewing), and Michele Lee (ex-Karen MacKenzie).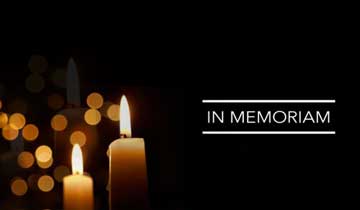 January 20, 2020
The Screen Actors Guild Awards paid tribute to those we lost in 2019, including Kristoff St. John (The Young and the Restless), Luke Perry (Another World; Loving), and Cameron Boyce (General Hospital: Night Shift).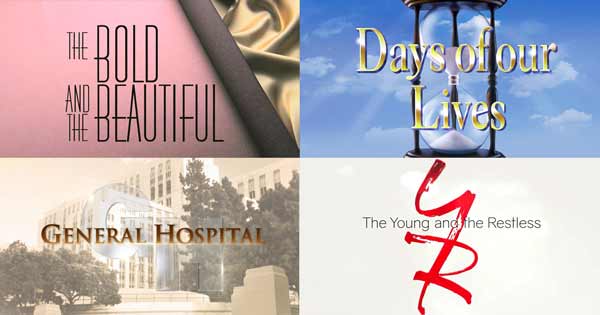 January 28, 2020
It turns out that more people want to watch the Newmans, Bradys, Forresters, and Cassadines than the real-life drama playing out in Washington. The networks' ratings for impeachment coverage aren't peachy.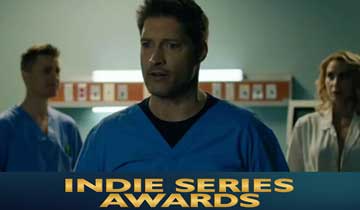 January 31, 2020
The 11th Annual Indie Series Awards nominations include a whopping number of daytime stars, including Sean Kanan (ex-A.J. Quartermaine, General Hospital; ex-Deacon Sharpe, The Bold and the Beautiful/The Young and the Restless) for his Amazon series Studio City.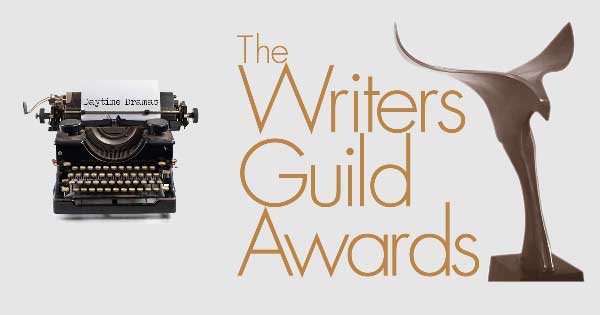 February 2, 2020
Young, restless, and winners. The writing team for The Young and the Restless took home gold in the Writers Guild Awards daytime category.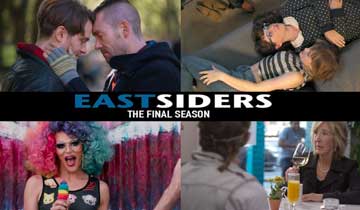 February 8, 2020
EastSiders creator Kit Williamson dishes on magical moments with Van Hansis (ex-Luke Snyder, As the World Turns), the show's final season, and possibly casting All My Children legend Susan Lucci (ex-Erica Kane).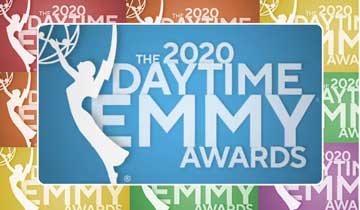 February 12, 2019
The Daytime Emmys have found a new broadcast home. While the ceremony won't be on one of the major networks, it will be much easier for fans to watch. This is just one of many changes this year, including the end to the pre-nominations announcement.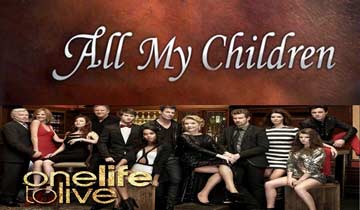 February 26, 2020
Could 2020 be the year that All My Children and One Life to Live come back from the dead? ABC exec Karey Burke opens up about the network's current discussions on the soaps' futures.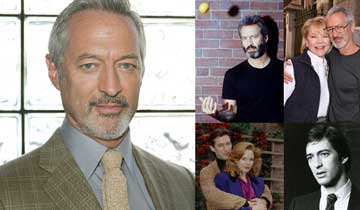 March 6, 2020
The daytime world has lost another family member. Roscoe Born, known for memorable roles on numerous soaps, has passed away. The actor and songwriter was 69.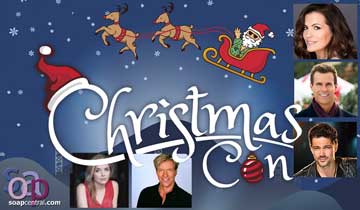 March 10, 2020
Everyone has gone gaga for feel-good Christmas films, so why not start with the holiday spirit in July? That's the thinking behind Christmas Con 2020, a fan event celebrating holiday films and the soap stars who are in them!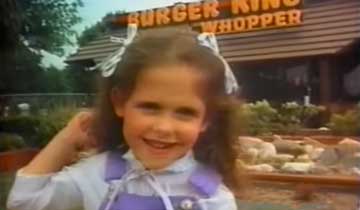 March 11, 2020
Soap fans looking for a whopper of a good time should check out these vintage Burger King commercials featuring daytime alums Sarah Michelle Gellar (ex-Kendall Hart, All My Children) and Meg Ryan (ex-Betsy Stewart, As the World Turns).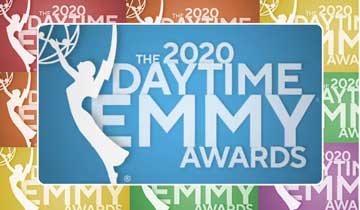 March 19, 2019
The Daytime Emmys ceremony is the latest event to be canceled because of concerns over the Coronavirus outbreak. The ceremony, which was to have taken place over three nights in June, is now on hold indefinitely.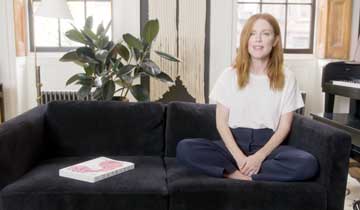 March 19, 2020
Take a video tour of the New York City townhouse that Julianne Moore (ex-Frannie and Sabrina Hughes, As the World Turns) calls home with her husband, Bart Freundlich, and their kids, Caleb and Liv.
March 19, 2020
Former General Hospital star Ricky Martin (ex-Miguel Morez) isn't just livin' la vida loca, he's livin' la vida WHOA! Check out a video tour of his Los Angeles home.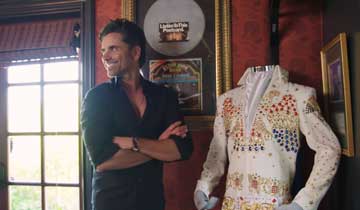 March 19, 2020
Take a video tour of General Hospital alum John Stamos' (ex-Blackie Parrish) Beverly Hills house, where he lives with his wife, Caitlin McHugh, and their son, Billy.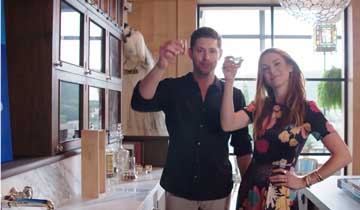 March 19, 2020
Days of our Lives' Jensen Ackles (ex-Eric Brady) and his wife, Danneel Ackles (ex-Shannon McBain, One Life to Live), take viewers on a video tour of their Texas abode, a lake house that is like "being in the belly of a ship."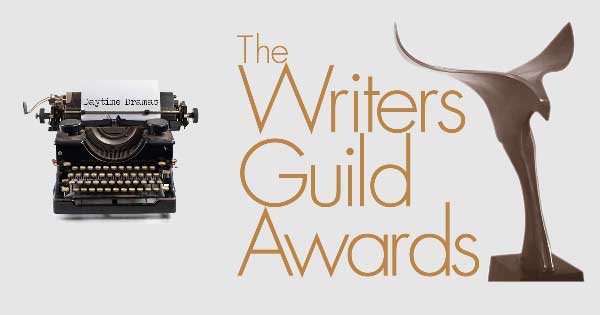 March 25, 2020
The Writers Guild of America says it will not seek a strike vote while the nation deals with the current COVID-19 pandemic. Many believed the WGA would strike later this year, leaving daytime dramas and other shows in a lurch.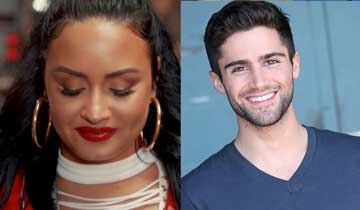 March 26, 2020
Love is in the air -- or rather, on Instagram, where The Young and the Restless alum Max Ehrich (ex-Fenmore Baldwin) and singer Demi Lovato have seemingly revealed that they are dating.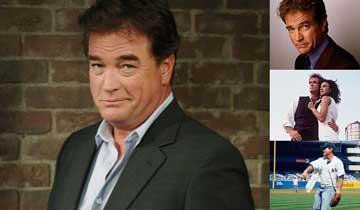 March 29, 2020
Daytime actor John Callahan, best known as All My Children character Edmund Grey, passed away early Saturday morning. He was 66.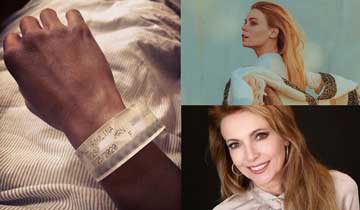 April 1, 2020
The coronavirus epidemic continues to hit close to home for soap opera fans. General Hospital stars Paulina Bugembe (Valerie Spencer) and Emma Samms (ex-Holly Sutton) reveal that they have COVID-19.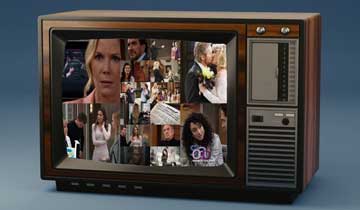 April 2, 2020
The ratings for daytime dramas are surging during the coronavirus pandemic as millions of people across the country are forced to stay home. But how will the networks continue to meet the rising demand if they're unable to create new episodes?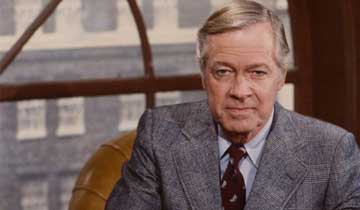 April 6, 2020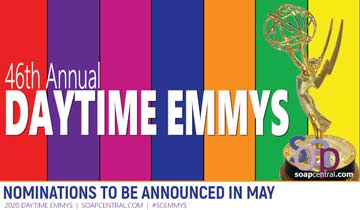 April 13, 2020
Soap opera fans will have to wait until next month to find out which of their favorite actors will be officially competing in this year's Daytime Emmy Awards, says NATAS CEO and President Adam Sharp.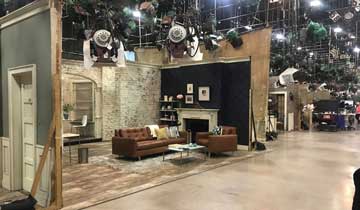 April 22, 2020
With several safety measures in place, the Australian soap opera Neighbours is about to resume production. Could its coronavirus production plan be a road map for getting US soaps back up and running?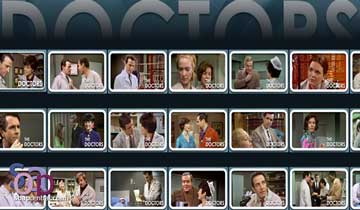 April 22, 2020
Hungry for a little soap nostalgia? Retro TV is bringing fans classic episodes of The Doctors via live television and a new streaming network.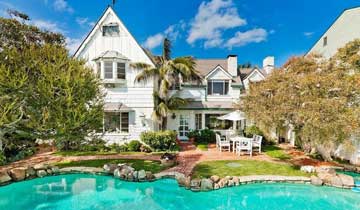 April 20, 2020
A beachside dream home is on the market, and it comes with major Hollywood history. It belonged to the late Lee Phillip Bell, co-creator of The Young and the Restless and The Bold and the Beautiful.
April 27, 2020
Days of our Lives' Arianne Zucker (Nicole Walker) and several of her soap opera co-stars have started a website called Daytime Cares that aims to fundraise and help during the coronavirus pandemic.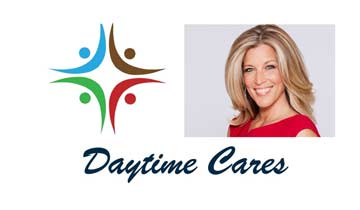 May 6, 2020
Soap opera stars from across the generations are coming together for a Daytime Cares event, described as a "live variety show," to honor and uplift fans during the COVID-19 crisis.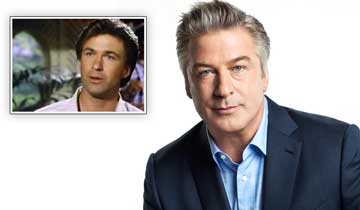 May 8, 2020
Former soap opera star Alec Baldwin (ex-Billy Aldrich, The Doctors; ex-Joshua Rush, Knots Landing) dishes on the importance of the genre and the "characters that make television special."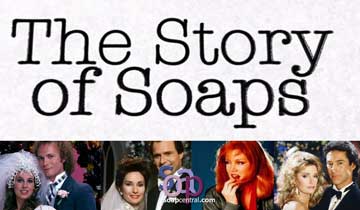 May 15, 2020
ABC's upcoming primetime soap opera special, The Story of Soaps, has been moved into a later time slot to accommodate a special on the Michael Jordan ESPN docuseries After the Dance.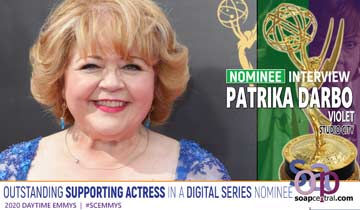 May 27, 2020
Patrika Darbo (ex-Nancy Wesley, Days of our Lives; ex-Shirley Spectra, The Bold and the Beautiful) chats receiving an Emmy nomination for her serious work in Studio City and opens up about the ups and downs of working in Hollywood.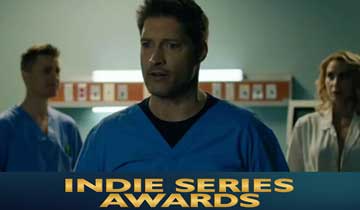 June 22, 2020
This year's Indie Series Awards handed big wins to actors like Sean Kanan (ex-A.J. Quartermaine, General Hospital; ex-Deacon Sharpe, The Bold and the Beautiful/The Young and the Restless), Patrika Darbo (ex-Shirley Spectra, B&B; ex-Nancy Wesley, Days of our Lives), Carolyn Hennesy (Diane Miller, GH), A Martinez (ex-Eduardo Hernandez, DAYS; ex-Roy DiLucca, GH), and Kevin Spirtas (ex-Craig Wesley, DAYS).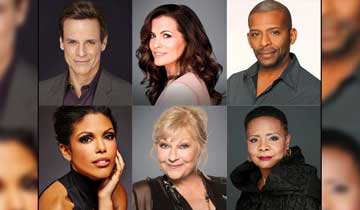 July 2, 2020
The National Arts Club is presenting an online reading of one-act plays by General Hospital and One Life to Live writer Scott C. Sickles. Several soap stars are taking part, including The Young and the Restless' Melissa Claire Egan (Chelsea Lawson) and The Bold and the Beautiful's Karla Mosley (ex-Maya Avant).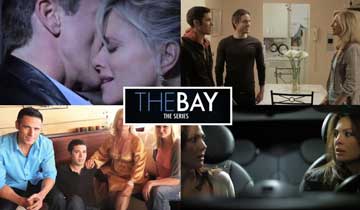 July 13, 2020
Emmy-winning digital drama The Bay has joined The Bold and the Beautiful and The Young and the Restless by returning to production with COVID-19 safety measures in place.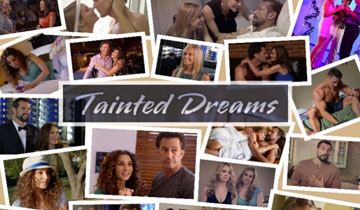 July 27, 2017
The Emmy-nominated digital soap Tainted Dreams has been picked up by Reel Women's Network, the streaming service brought to fans by Crystal Chappell (ex-Carly Manning, Days of our Lives; ex-Olivia Spencer, Guiding Light).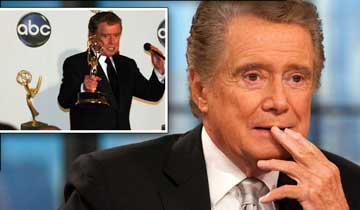 July 27, 2020
Iconic talk show and game show host Regis Phibin (ex-Malachy Malone, Ryan's Hope) passed away over the weekend, leading All My Children alums Kelly Ripa (ex-Hayley Santos) and Susan Lucci (ex-Erica Kane) to post heartfelt tributes.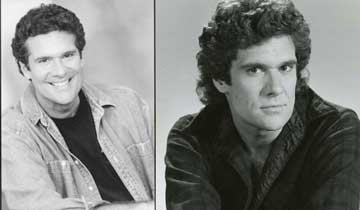 August 28, 2020
Actor Marcus Smythe (ex-Gordon Middleton, Guiding Light; ex-Peter Love, Another World; ex-Dean Eldridge, Port Charles) has passed away. The Ohio native was 70.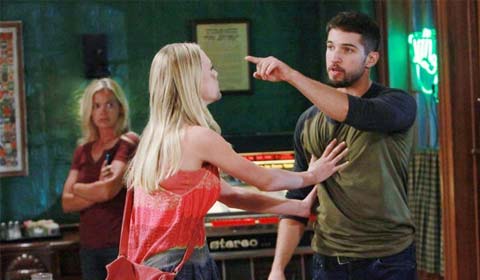 September 5, 2020
General Hospital alum Bryan Craig (ex-Morgan Corinthos) declares that he's ready to come back to daytime. The question now is which soap will jump at the chance to cast him and cash in on his incredible fan following?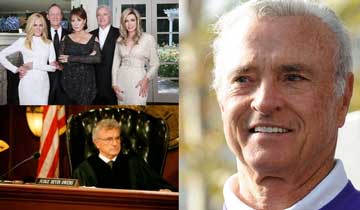 September 7, 2020
Soap alum Kevin Dobson (ex-Mack MacKenzie, Knots Landing; ex-Mickey Horton, Days of our Lives; ex-Judge Devin Owens, The Bold and the Beautiful) passed away over Labor Day weekend. He was 77.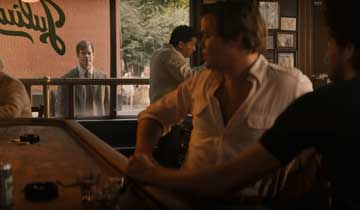 September 4, 2020
Check out soap opera alums Matt Bomer (ex-Ben Reade, Guiding Light) and Tuc Watkins (ex-David Vickers, One Life to Live) in the teaser trailer for The Boys in the Band.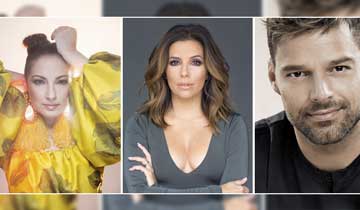 October 6, 2020
CBS will soon be broadcasting a special titled Essential Heroes: A Momento Latino Event, set to be hosted by The Young and the Restless' Eva Longoria (ex-Isabella Braņa), General Hospital's Ricky Martin (ex-Miguel Morez), and singer Gloria Estefan.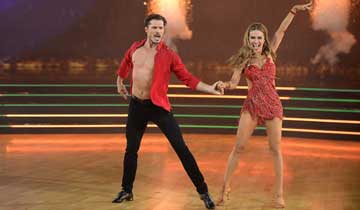 November 3, 2020
Soap alum Chrishell Stause (ex-Jordan Ridgeway, Days of our Lives; ex-Amanda Dillon, All My Children) will not be going home with a Mirror Ball trophy, as she has been voted off Dancing with the Stars.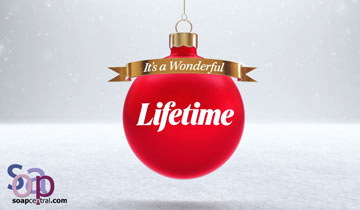 November 9, 2020
Holiday cheer is on the way via Lifetime's "It's a Wonderful Lifetime" Christmas lineup, which includes films featuring soap opera stars like Aloma Wright, Debbie Morgan, Mario Lopez, Gilles Marini, and more.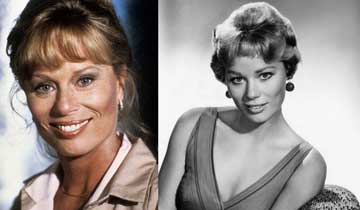 December 1, 2020
Abby Dalton, known to soap fans as Julia Cumson on Falcon Crest and Lydia Summers on The Young and the Restless, has died. The Nevada native was 88.
December 17, 2020
From spreading reindeer dust to playing guitar for dancing children, here's how some of your favorite soap opera stars love to celebrate the holidays.