All My Children Two Scoops Commentary (2008)
All My Children opinion columns from 2008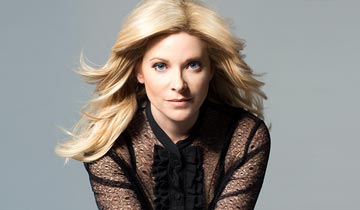 January 7, 2008
A special look back at the worst that All My Children had to offer in 2007.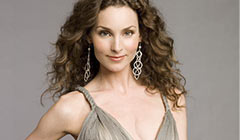 January 7, 2008
A special look back at the best and worst that All My Children had to offer in 2007.

January 14, 2008
Zach and Kendall are keeping secrets from one another. Ryan is playing the hero. Jack and Erica are acting like teenagers. All soaps need consistency, but this is ridiculous.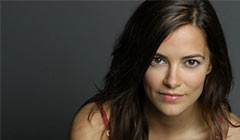 January 21, 2008
That's the bad news. The good news is, while the show will never be able to recapture exactly what made the last couple of decades so spectacular for AMC fans, that doesn't mean that the show can't strive to recapture the essence of those powerful, wonderful years.
January 28, 2008
It's so nice to have Angie back in the fold, talking with Tad or taking charge at the hospital, but nothing tops last week's final scene, where viewers first laid eyes on Jesse Hubbard.

February 4, 2008
Yes, Richie is Annie's brother, but like most soap opera families, Richie and Annie have had anything but a normal sibling bond. Ever since they were children, Richie has terrorized Annie, as well as others.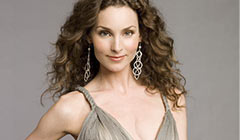 February 11, 2008
It already feels as though Kendall's been pregnant constantly for the past two years; putting her through another pregnancy would be definite overkill, not to mention it would infuriate already angry fanbases.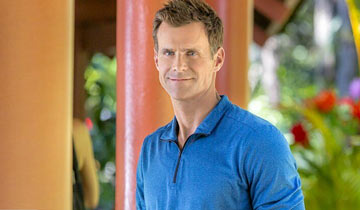 February 18, 2008
Ryan's amnesia is apparently so severe that he is unable to remember anything except how much he loved Kendall in 2004.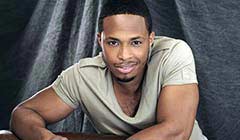 February 25, 2008
The third member of the Hubbard family was added to the reunion last week when Frankie came face to face with his long lost father and helped a passionate Angie convince Jesse not to run away again.

March 3, 2008
No couple will ever have unanimous support, but during a time when the show is struggling to bring in decent ratings, wouldn't it make sense to pay attention to what the viewing audience wants to see?

March 10, 2008
Zach Slater is a lot of things: successful businessman, loving husband, devoted father. But last week, he was forced, albeit reluctantly, to take on a new title: pole dancer.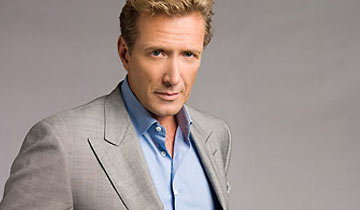 March 17, 2008
The writing for notable vets such as Michael Knight, Darnell Williams, David Canary, Walt Willey, and Susan Lucci has been almost top-notch as of late.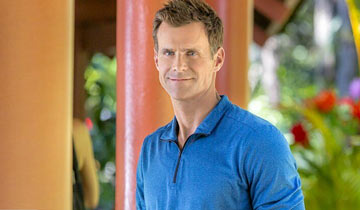 March 24, 2008
If the writers want to try, once again, to redeem Ryan, they'd be well served to drop the amnesia storyline. All it's doing is reminding viewers of what a tool the guy can be.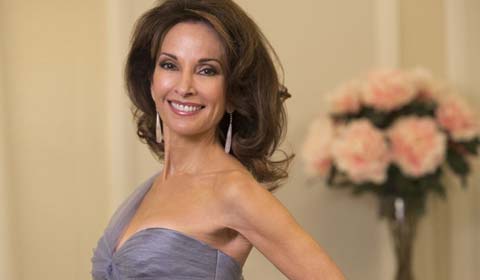 March 31, 2008
For a show with a predominantly female demographic, All My Children has very few respectable women.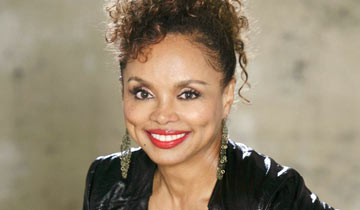 April 7, 2008
Flashbacks are a crucial component in any soap opera's bag of storytelling tricks, but ever since Jesse and Angie's fantastic return, the show has been using flashbacks aplenty, sometimes showing several a week.
April 14, 2008
Killing a character on a soap opera is a lot like retiring a professional wrestler. Both events occur to further a storyline and, if appropriate, the character can also return to further the storyline.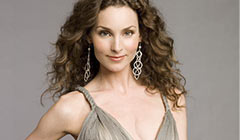 April 21, 2008
It was refreshing to see a couple deal with their problems privately, in their own home, without over-the-top histrionics and name calling. It was raw and real and emotional.

April 28, 2008
It's something we've seen countless times on any given soap: someone keeps a secret, and when it comes out, all hell breaks loose.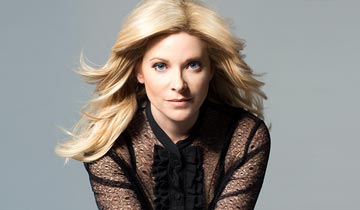 May 5, 2008
Dixie Cooney Martin is back again, peanut butter and banana pancakes be damned! This time, however, she's still very much dead, back to haunt Adam into telling the truth about Kathy (a.k.a. Kate Martin).

May 12, 2008
Colby may be only seventeen, but she's had her fair share of trials and tribulations during her short life. Colby delivered a baby, she survived being a hostage, and perhaps most significantly, she's thus far survived having Adam Chandler for a father!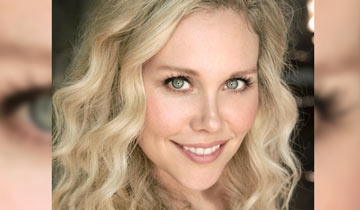 May 19, 2008
Babe has figured out for herself that Richie's bad news, and she's out for retribution. Apparently, her plan involves posing as a hooker. Sometimes, the jokes just write themselves.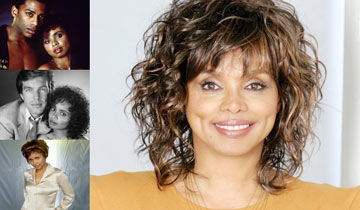 May 26, 2008
Jesse and Angie's wedding was incredible. Arranging the wedding guests in a circle that melded together after Angie walked down the aisle was a nice touch, and the readings from friends, combined with the couple's vows, culminated in one of the most memorable weddings in the show's history.
June 2, 2008
Jesse and Angie's wedding was a perfect example of what makes good daytime drama, which begs the question: why can't it always be like that?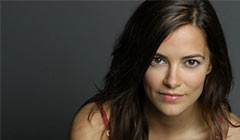 June 9, 2008
All My Children has been on the air for almost forty years, yet we still see the same themes revisited, even though the landscape of characters has changed. Love, hate, revenge, affairs, and probably the most amusing of them all: getting in over one's head.

June 16, 2008
It's too bad that Annie and Greenlee aren't getting along, because they could trade notes on conceiving Ryan's baby without his knowledge. Greens could even give Annie tips on dodging Lavery's punches!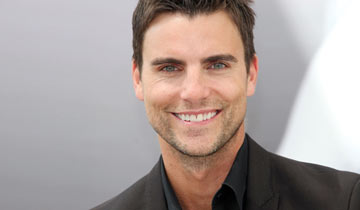 June 23, 2008
Family trees in soap towns seem to resemble a kindergarten student's coloring project. A color used to represent a specific family zig-zags up, down, and all around, criss-crossing and blending with other colors to create entirely new lines that represent one family's ties to another.

June 30, 2008
If Greenlee wants to pretend to be friends with Aidan or counsel Ryan on his marriage or shack up with Jake or bed poor, disillusioned Josh, more power to her...as long as she stops batting her eyelashes at Zach and torturing Kendall.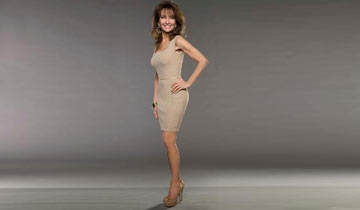 July 7, 2008
There was not a new column this week. Instead, please enjoy a look back at what was happening in Pine Valley at this time in 2005.

July 14, 2008
A key component to the success of the whodunit is, of course, the whodunit. Murder mysteries which reveal the killer outright are a different beast due to not being as fun to solve because, well, there's nothing to solve.

July 21, 2008
What drove poor Colby to the bottle? She was, like, totally bored in her father's private cabin! And now she vaguely remembers a car accident so minor, the sober kids in the vehicle barely noticed when it happened.

July 28, 2008
Annie's main problem is that she was never meant to be duplicitous. All of this conniving and backstabbing is new to her, so she's bound to make some mistakes. However, she should've more closely studied Richie's antics.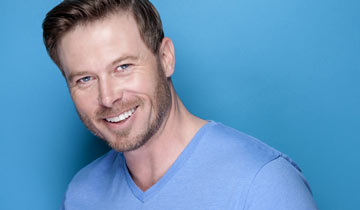 August 4, 2008
Watching Junior get his comeuppance from Adam was a thing of beauty, especially after watching J.R. prattle on to Babe about his impending victory. The best part: J.R. promising to buy Fusion and give it to his once (and likely future) wife.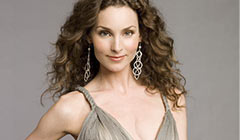 August 11, 2008
The problem with Pine Valley's employment situation at large: all anyone ever does is show up, and even that is often too much to ask.

August 18, 2008
It's not every week that a character serves up the perfect Two Scoops column title on a silver platter. Unfortunately, the lovely Mrs. Slater summed up last week with five little words.

August 25, 2008
Most soap fans know that when someone goes off the deep end, it usually means the end of their run on the show. This is apparently not the case for Annie.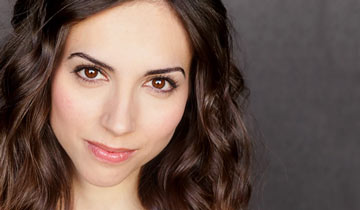 September 1, 2008
There was not a new column this week. Instead, please enjoy a look back at what was happening in Pine Valley at this time in 2004.
September 8, 2008
For the second time in as many years, All My Children has undergone a changing of the guard.

September 15, 2008
There was not a new column this week. Instead, please enjoy a look back at what was happening in Pine Valley during the week of September 26, 2005.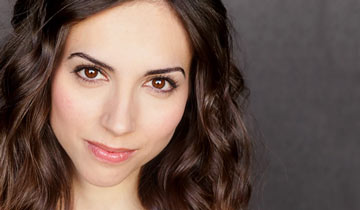 September 22, 2008
There was a time when there were a few gay folks in town at the same time, but that's apparently not the case anymore. Has anyone even seen The Blue Angel bar since Bianca was outed? It probably went out of business when all the gay, lesbian, and transgender people vanished.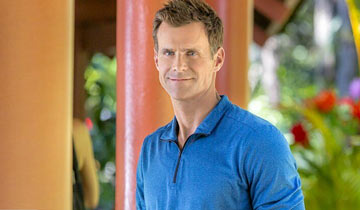 September 29, 2008
Over the past month, Ryan hasn't done much to get attention. He's been understandably subdued, wrestling over his unrequited love for Greenlee, his mentally unhinged wife, and the loss of his unborn child. Right now, Ryan isn't the problem. Greenlee and Kendall are the problem.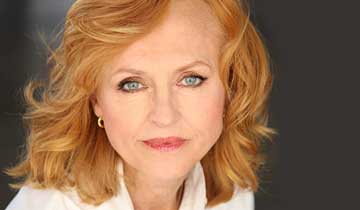 October 6, 2008
Opal needs to put down the tarot cards. Has she ever seen anything good in any of her fortunetelling sessions?
October 13, 2008
Nestled away in Pine Valley, close in proximity though far in spirit from the ceaseless turmoil surrounding the Chandler mansion, the Fusion office, the Seasons Casino and Cambias Industries, and the general juvenile delinquency that comprises the entire town, is the Fargate Boarding House.

October 20, 2008
Poor Opal. The woman has been going nuts for several weeks now. She got herself so worked up that her poor ticker couldn't take it. As weird as it sounds, having a heart attack might have saved her life.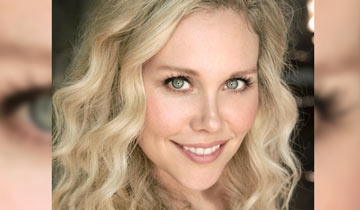 October 27, 2008
Regardless of how you felt about Babe, the degradation of her strength after one of the many recent tornadoes pummeled the life out of her was as heartbreaking as Amanda Baker's performances were phenomenal.

November 3, 2008
Had it not been for Jake and his I-can-do-anything-better-than-you bedside manner, Kendall might not be in the condition she's currently in. Of course, on the flipside, she could be dead.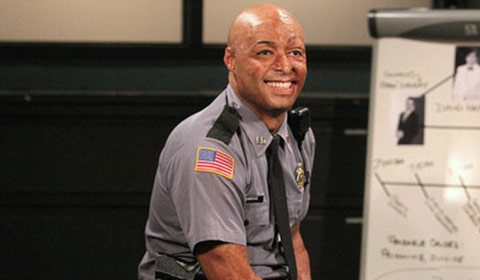 November 10, 2008
As William Tecumseh Sherman once said, war is hell, and you don't have to look further than J.R. Martinez, who debuted as Brot Monroe this past week, to see evidence of Sherman's famous statement.
November 17, 2008
Last week, Pine Valley was visited by a book-toting woman named Aggie. Somehow, Aggie knew everything about the townspeople. It was almost like she'd written their destinies.

November 24, 2008
Jacob Young certainly is doing his best to win a second Daytime Emmy...not that anyone will be able to see him accept the award, since no one wants to broadcast the ceremony next year.

December 1, 2008
Colby certainly has grown up in the past two years. When she first returned to Pine Valley (about ten years older than she should've been), she was obnoxious and intolerable.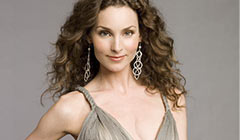 December 8, 2008
This week, our columnist Kristine looks back at the best and worst that Pine Valley had to offer in 2008.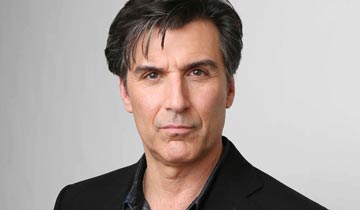 December 15, 2008
You would think by now that the residents of Pine Valley would know better than to accept any sort of food or drink from David Hayward. You would think.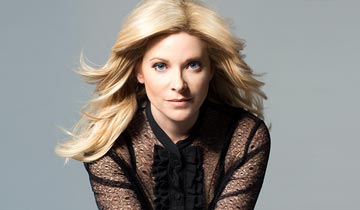 December 22, 2008
This week, Dan J Kroll takes a look back at the best and worst that Pine Valley had to offer in 2008.
December 29, 2008
This week, Dan J Kroll continues to reflect on the best and worst that Pine Valley had to offer in 2008.