All My Children Two Scoops Commentary (2005)
All My Children opinion columns from 2005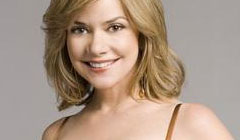 January 3, 2005
I remember the end of last year when I wrote how Megan McTavish had brought on the new characters of Krystal and Babe. I expressed my displeasure with the choice that was made to bring these two to PV. I haven't changed my mind during the year.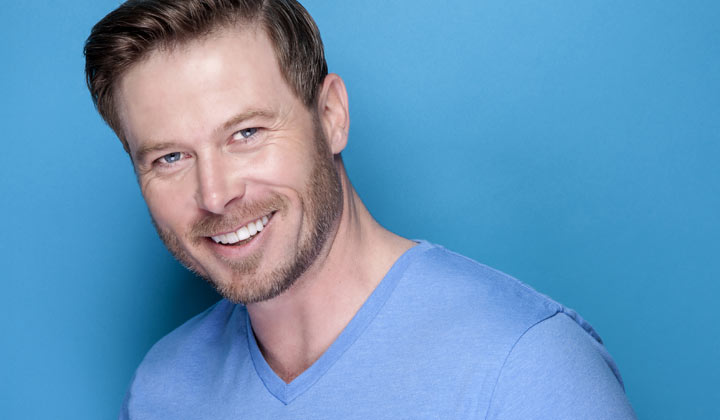 January 10, 2005
The last couple of weeks have been damp! I tell you I was in tears for JR when he had to give up Miranda. I know she wasn't his to keep but he did think she was his child up until very recently (especially soap time) and he loved that little girl. It was a great touch to have the music box playing Dixie's song to JR.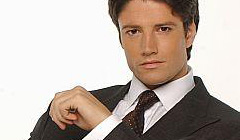 January 17, 2005
Now we have DNA results delivered to Ethan in a bar!! Could this be more implausible? Ethan is anything but happy and wants answers. Answers that just can't explain why Zach lied.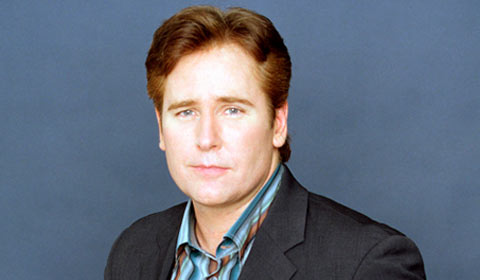 January 24, 2005
Liza and Tad are sharing a sweet and tender reunion as they plan Jamie and Babe's escape with Baby James/Ace/Adam III.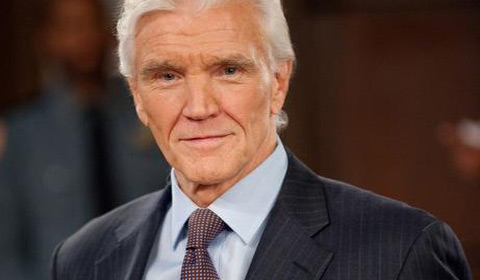 January 31, 2005
JR has seen and briefly held his son. This was very touching as was Adam looking and calling for Colby. I really dislike AMC keeping children from their parents.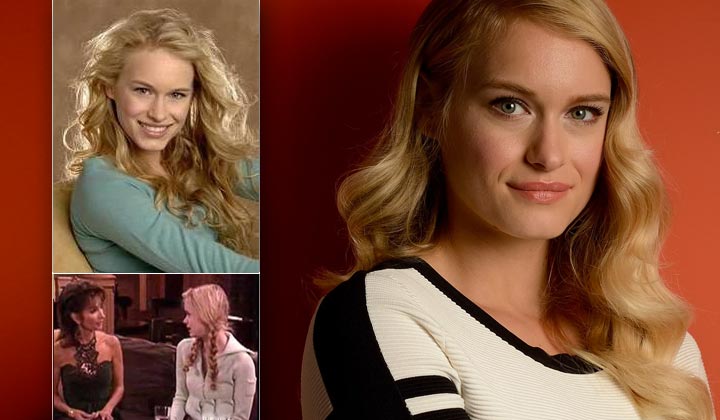 February 7, 2005
Sweet, innocent Lily Montgomery is 'on the case,' undercover, getting the lowdown. She wants to help her hero, Aidan, crack the case he is working on.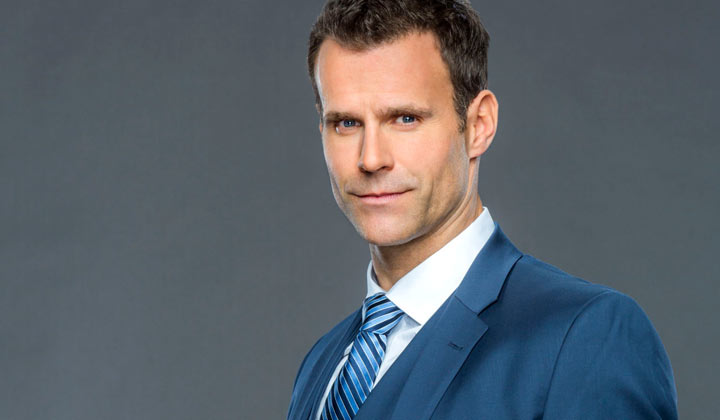 February 14, 2005
Now we find out that Chris Stamp wasn't Ryan's father. This rewriting of AMC history is annoying, but perhaps it will serve a useful purpose.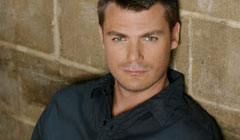 February 21, 2005
We are a product of our environment, but is there a time in our life we need to grow up, let go, and move on? Whew, it is exhausting to watch Jonathan, JR, and Edmund act out and do everything to sabotage their futures.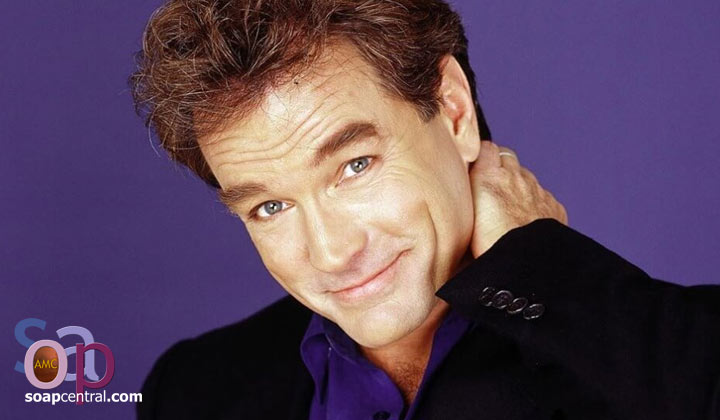 February 28, 2005
Edmund unfortunately is showing his dark side and will be destroyed by it. This is really out of character and not pleasant to watch (other than he's clean shaven and is still a gorgeous man). Edmund has always been one of the good guys and great personalities. I will miss him when he's gone.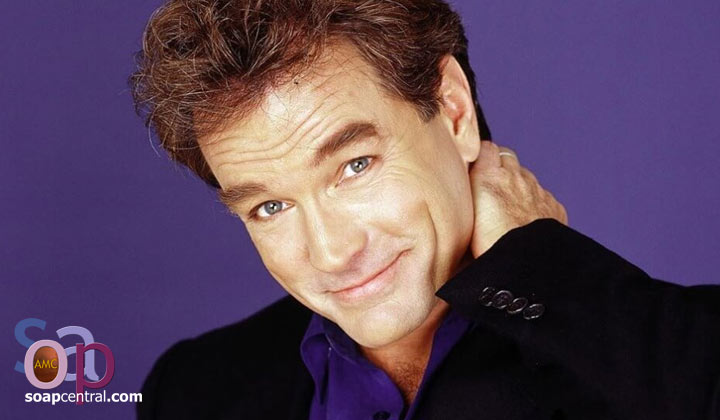 March 7, 2005
Edmund is now officially dead and this puts an end to more of Pine Valley's history. I've heard from so many about this murder and most of it goes the way of this week's AMC Fan Spotlight of the Week which comes from Bonnie who writes "It was bad enough that they got rid of Edmund, but why did they have to make him a bad guy after all these years?." Yes, Bonnie, why would the writers turn Edmund into a bad guy? Is it so long time viewers wouldn't be upset that he was being let go and killed off? Well, they are wrong as Edmund was a wonderful character and John Callahan's acting will be sorely missed. This is a HUGE AMC loss.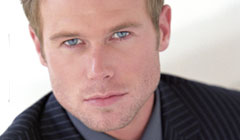 March 14, 2005
That's what we've been missing in PV for a while now. I remember when PV was full of love and romance, but now it seems there's only hate and revenge in everyone's heart. We have JR after Babe, Jamie, David, Tad and anyone else that JR deems has wronged him.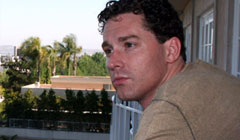 March 21, 2005
I'm back to deliver another special Two Scoops column. Suellen was originally scheduled to write this week's column, but she has been sidelined because she is now a proud new grandmother -- albeit it a little earlier than she had expected. In sort of an odd twist of fate, I am writing this column on the week that marks the 10th anniversary of The AMC Pages, the web site I first started back on March 23, 1995 to share my love of All My Children with an unknown internet audience.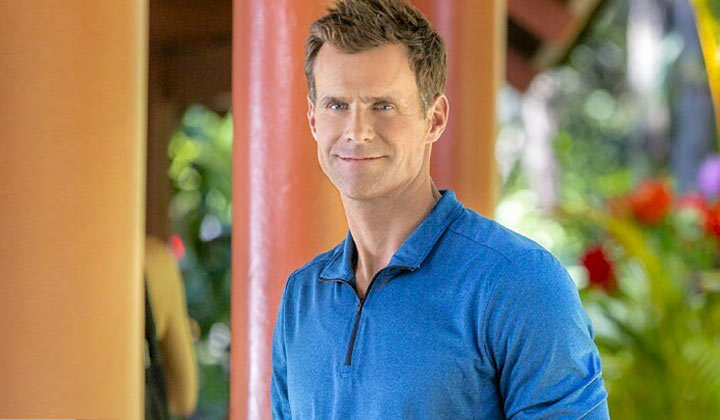 March 28, 2005
Ryan is shot, but thanks to that handy vest he lives to save the town from the bomb attached to Edmund's coffin.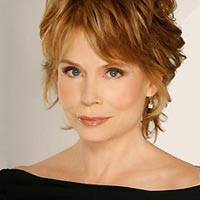 April 4, 2005
Brooke English is telling her son, Jamie, that this mortality stuff bites. It is hard to lose your loved ones to death, I think we can ALL attest to that fact.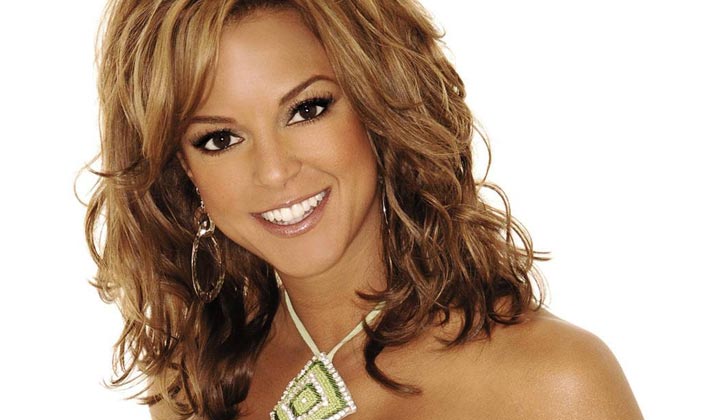 April 11, 2005
Maria has to come to terms with the fact that Edmund didn't love her. Not only did he not love her, but he was playing her for the fool and making plans which excluded her from his life and their children's lives.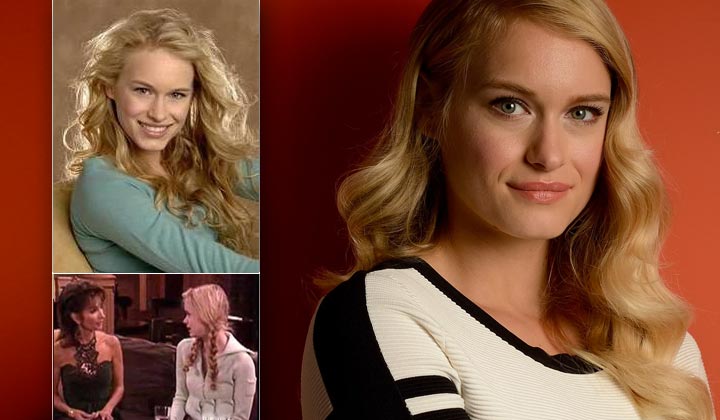 April 18, 2005
After weeks, or was it an eternity, of bizarre behavior and twists......Lily solved the case. Jonathan Lavery stabbed Steve to death, entrapped three innocent girls in a mineshaft, and revealed his darkest secrets. He was truly the man behind all the mystery, even Braden was a victim.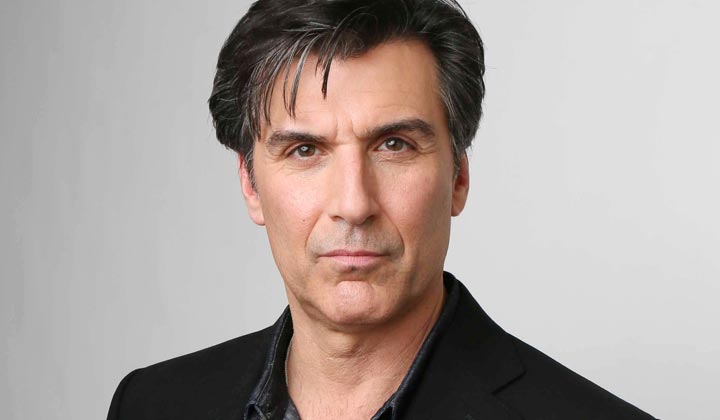 April 25, 2005
David's got a front burner storyline and this makes me happy, unfortunately he's playing God again as he is resurrecting Dixie in the form of Di.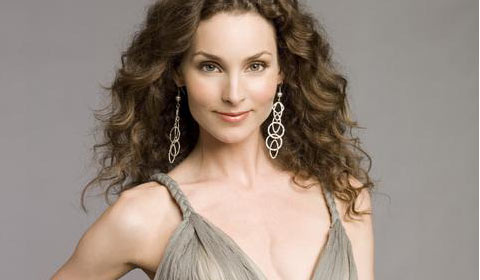 May 2, 2005
Kendall Hart is sure if she accepts Zach Slater's marriage proposal she will have found the ultimate match.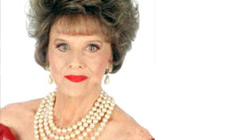 May 9, 2005
Brooke has more than her share of pain and grief as first she witnesses Adam with an obvious medical emergency and then she finds her beloved Aunt Phoebe has died.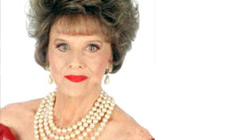 May 16, 2005
We've all been cheated. AMC should have devoted the entire episode to Phoebe's funeral and memory.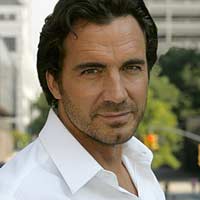 May 23, 2005
Kendall and Zach will soon be serving up their own marriage without regard to any wedding vows. I think Zach has real potential in PV as Thorsten Kaye is a great actor and has much on screen presence. His scenes with Maria were so heartfelt this week. With Maria leaving it was good to have closure between these two characters although it did show us all what we were missing.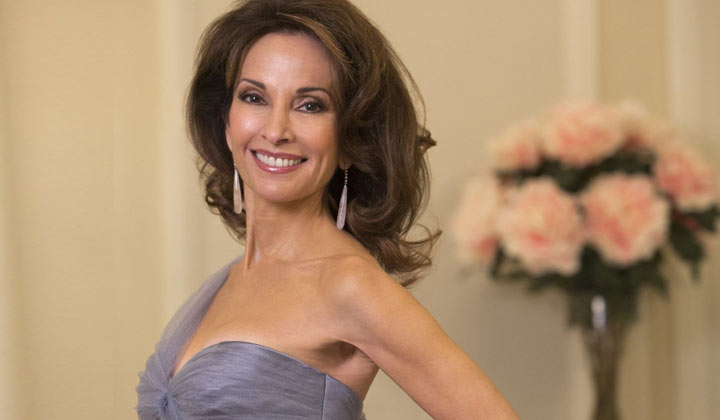 May 30, 2005
Jackson Montgomery and Erica Kane are married AT LAST.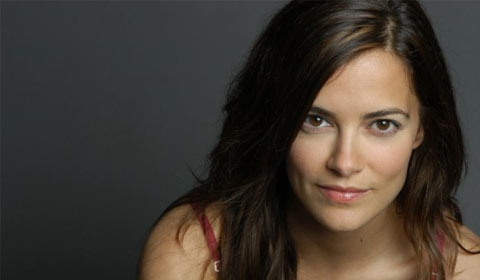 June 6, 2005
We have Ryan having a vasectomy without consulting or speaking with his wife, Greenlee is attacking the doctor that did it and blaming everyone except Ryan, Ryan blaming Kendall for Greenlee finding out, Kendall telling Ryan to look in the mirror before assigning blame elsewhere. There are too many wrongs going on here for any rights to come about. Next David informs Greenlee about Ryan's donation to that sperm bank. I remembered Ryan's sperm donation so long ago. He needed some cash and decided to cash in on his manhood. Greenlee armed with this new information decides to have Ryan's child anyway. This is just as underhanded as Ryan having the vasectomy without anyone's knowledge. If Ryan doesn't want to be a father, then Greenlee needs to deal with it!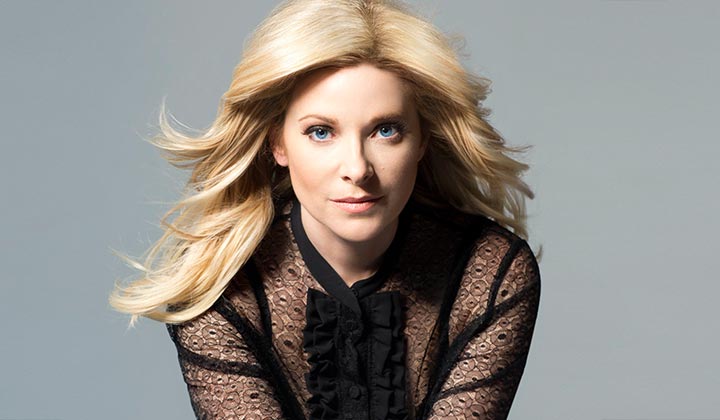 June 13, 2005
There has been a sad mist hanging over the Chandler/Martin Family since Dixie's disappearance three years ago. Now Tad has proof the woman posing as Diana Cole is indeed his beloved Dixie Cooney.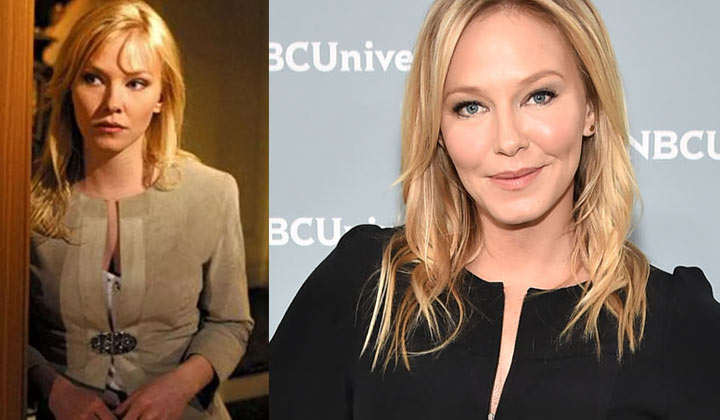 June 20, 2005
Now that Di has claimed to be Dixie how are we, the fans, supposed to react? The Dixie I remember and loved would NEVER have stayed away from her son --- no matter what.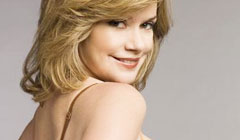 June 27, 2005
Krystal Carey said it all when she noted there are a lot of Native American friends flying around, birds so full of crap they can't even fly.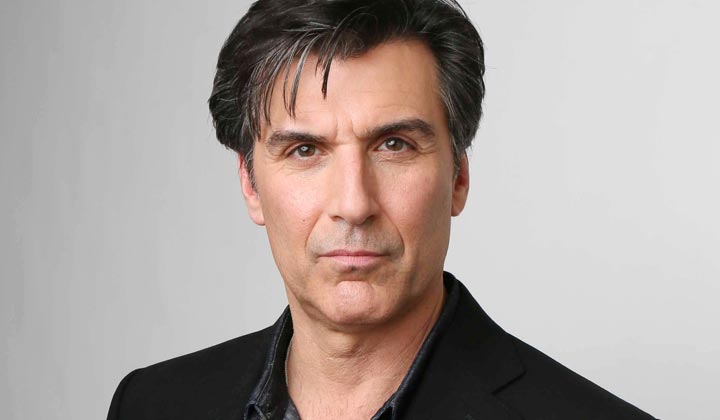 July 4, 2005
David is front and center this week as Ryan wants an anti-rage concoction created to extinguish his violence. Why exactly won't Ryan go to a therapist and get help and meds there?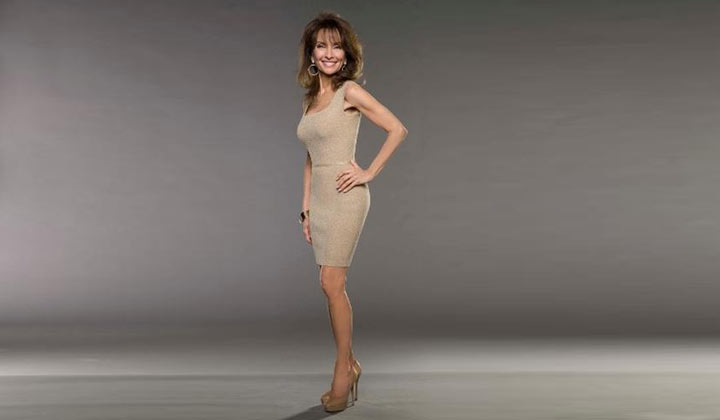 July 11, 2005
Erica Kane is once again at the top of her game. She has started New Beginnings and has all of her family in attendance for her launch party.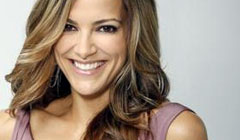 July 18, 2005
Greenlee gives Ryan the surprise --- they are going to be parents and Ryan completely freaks out. He insists he is a monster and he's certainly giving a great impression of one.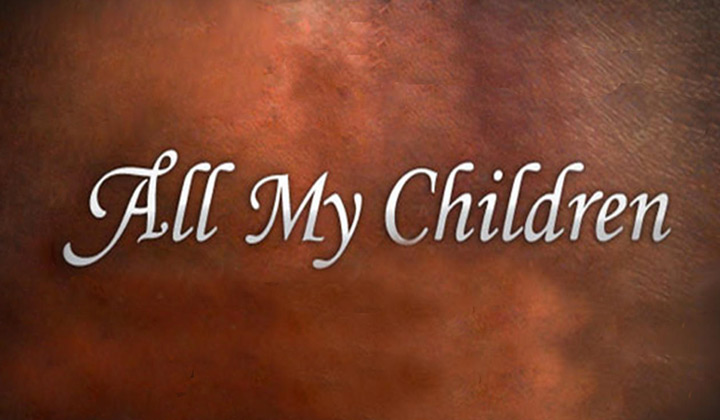 July 25, 2005
As you may already know, Suellen has opted to take a leave from writing her Two Scoops column here on soapentral.com's All My Children section. Mary will continue to write her column every other week, but we are now looking for someone to partner up with Mary.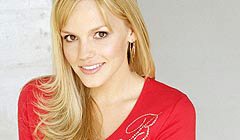 August 1, 2005
There aren't many forever friends in this world and AMC is showing how Amanda can manipulate Babe as Babe doesn't have any real friends in PV.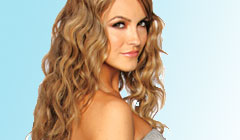 August 8, 2005
When AMC decided to reintroduce an aged Amanda Dillon, I was intrigued.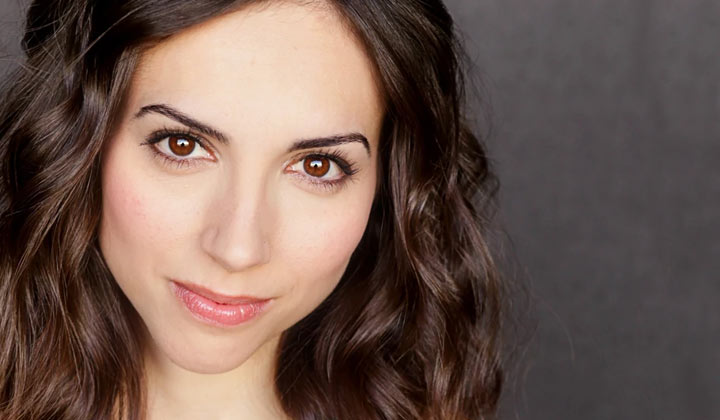 August 15, 2005
It's interesting to note that even with the title of our favorite soap, the core characters haven't had many children. We'll start with Erica - she had Bianca and until the writers fabricated her pre-AMC rape and pregnancy she seemed destined never to have another child.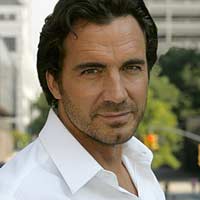 August 22, 2005
First off, let me just say that I am still trying to cool myself off after Kendall and Zach's encounter at her apartment this week.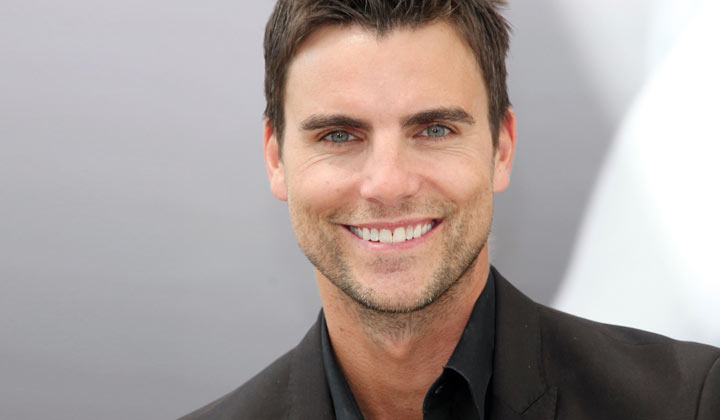 August 29, 2005
I continue to hear rumors to the fact that Josh will turn out to be Erica's son.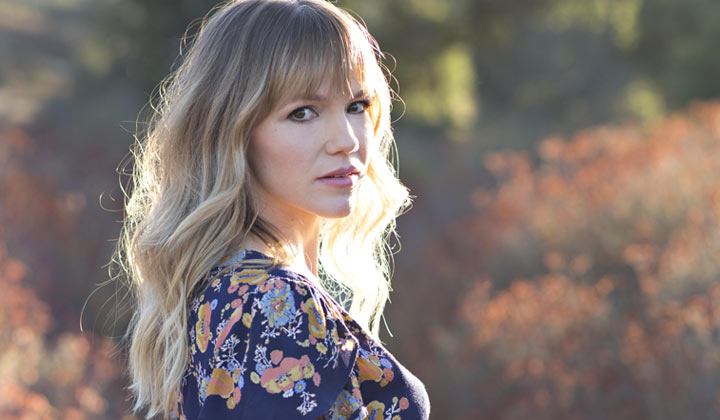 September 5, 2005
I hate to start off on a negative, but I'm really not looking forward to watching Babe's plot against JR unfold.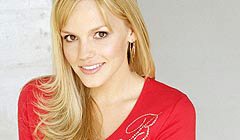 September 12, 2005
I'm glad that little Adam didn't die and now AMC is definitely on the road of redeeming Babe.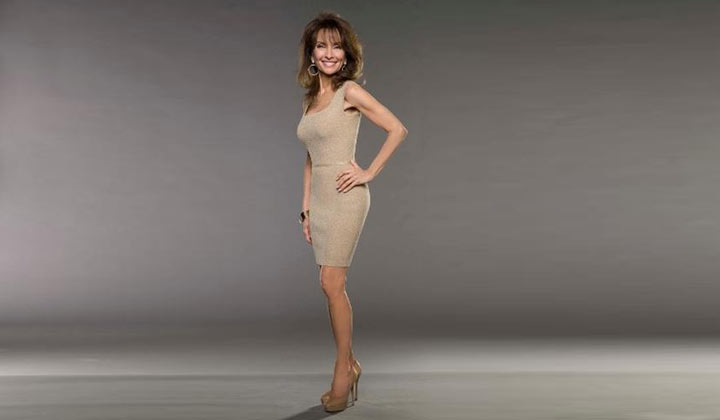 September 19, 2005
As I watched the debut of Erica's latest television show, New Beginnings, a picture started forming in my head. I envisioned a meeting room at the All My Children offices.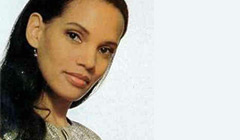 September 26, 2005
Danielle gets up the nerve to expose Garret as a pervert, but Mimi shrugs off Danielle's accusations and walks down the aisle anyway.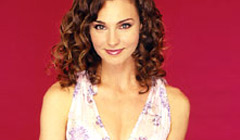 October 3, 2005
Perhaps it's a little snooty to start out with a line from Shakespeare, but that phrase kept running through my head as I watched this week's scenes between Zach and Kendall.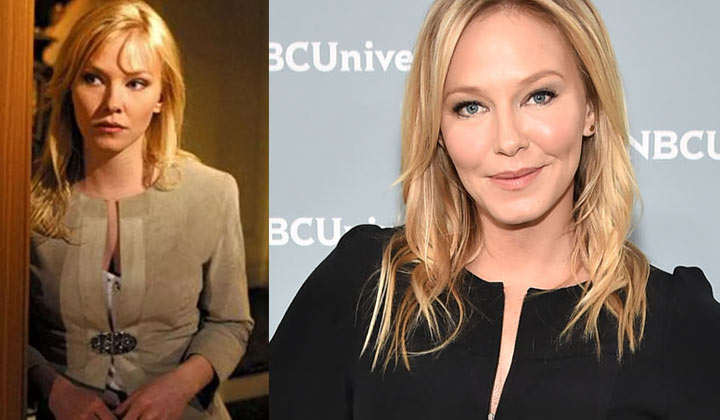 October 10, 2005
Di's true identity is revealed by David to Babe and by Di herself to Julia. Seems she slipped up reminiscing about how "great" Garret was to her at the tender age of 17.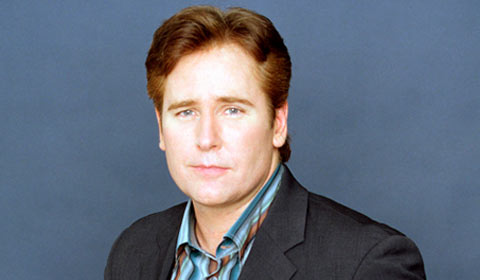 October 17, 2005
I promised myself that I wouldn't start off this week's column by gushing about Zach and Kendall - although, judging by the emails I've received, it seems that most of you love them just as much as I do. But a promise is a promise, so let's move on to the big events of the week - namely, the slaying of the Dragon and Tad's confrontation with Di.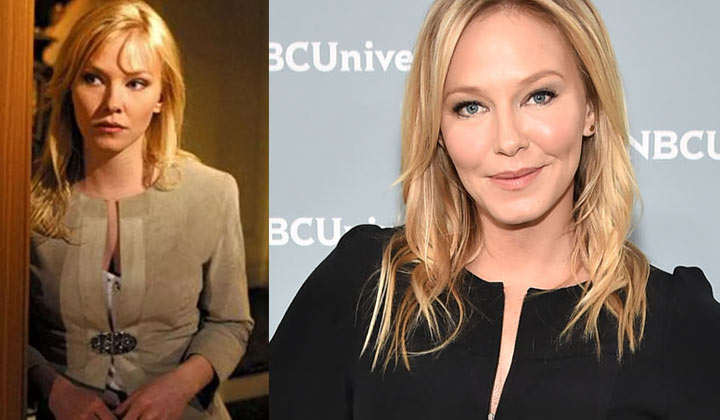 October 24, 2005
So much pain from the fallout of all the exposed lies this week! My heart was aching. What exactly did Di expect?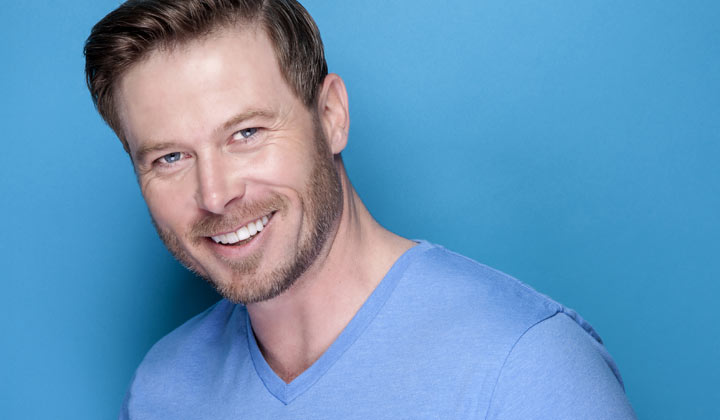 October 31, 2005
We're one week out from the three big reveals - Di really isn't Dixie, Ryan is really alive and Zach lied to Kendall - and the repercussions just keep on coming.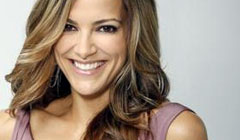 November 7, 2005
Greenlee now has the unpleasant experience of running into Jonathan. Can anyone blame her for wanting to get away?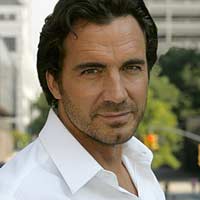 November 14, 2005
It's been quite a busy week in the Valley - fires, car accidents, wanted killers on the loose, and even a little bit of tortured romance. Yep, we're definitely smack dab in the middle of November sweeps!
November 21, 2005
I tell you Kate Collins is a sight for sore eyes! She originally came onto the scene as a schemer trying to get Jeremy (her stepson) into bed while being married to his father, Alex. I immediately disliked her as Jeremy and Erica were made for each other. Then she grew on me and soon she was one of my favorite characters. When she played the dual of role of Natalie and Janet she was pure magic. Too bad AMC isn't signing her for a long term contract and keeping her around. Oh, I forgot she's got the dreaded over 40 disease.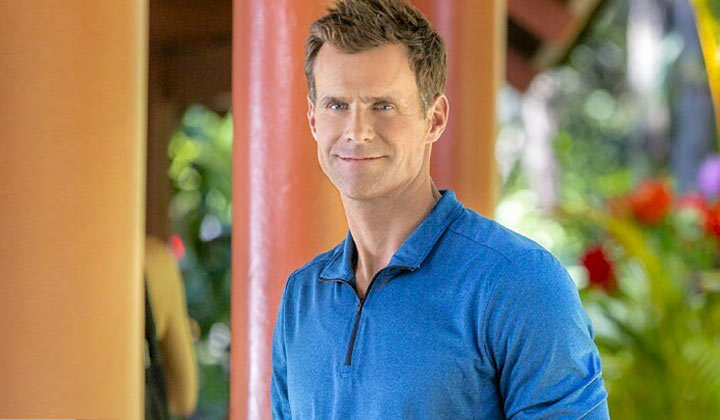 November 28, 2005
The week started out with a little of my favorite new games - Shooting at the Laverys! I know I'm not the only one out there who prayed that at least one of those bullets would have hit their mark. Sadly, all three Lavery siblings made it out of the alley unscathed.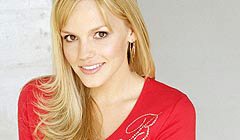 December 5, 2005
Seems there are more than enough psychos running around Pine Valley. We have someone shooting at the Laverys, someone pushing Babe down the stairs, someone poisoning the soup at the Chandler Thanksgiving party and now someone using an apparent tranquilizer dart on Kendall. This is evidently more than one demented person running rampart since there is no obvious tie to all the characters that are involved.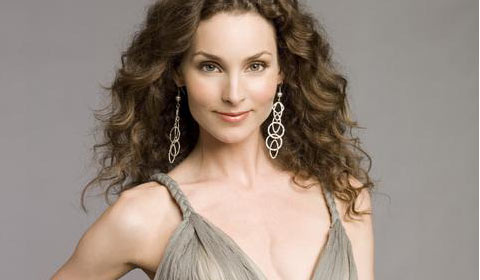 December 12, 2005
The week started out with Kendall taking a peaceful little nap - too bad she was hanging in a hammock suspended from the Fusion building!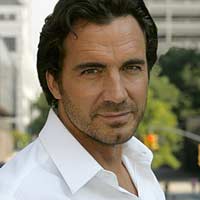 December 19, 2005
Kendall and Zach are history now or at least their marriage will be very soon. Considering they never consummated their union an annulment could have been in order.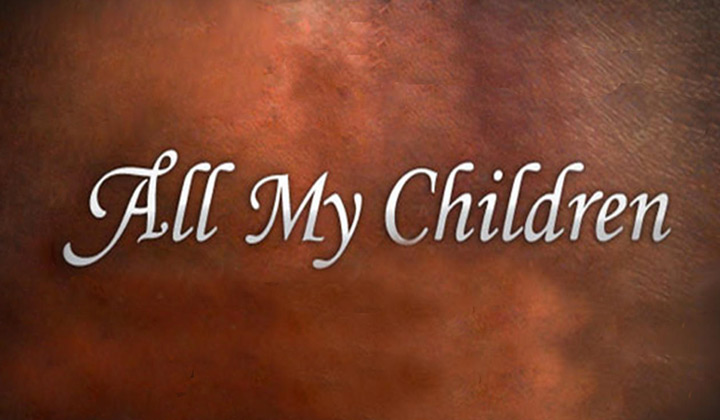 December 26, 2005
Way back in January, things looked pretty rosy in Pine Valley. Bianca got her baby back, JR was hot on the trail of Babe, Jamie and the baby that was then called James, and Ryan and Greenlee were planning to have a child of their own. Oh how things can change in a mere 365 days...!