As The World Turns Recaps: The week of August 14, 2000 on ATWT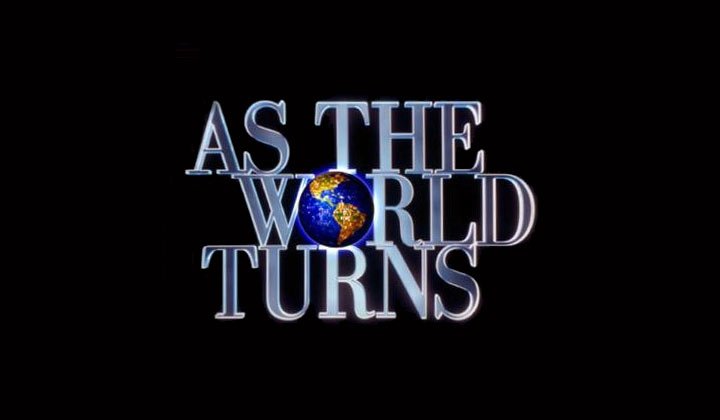 Monday, August 14, 2000
Jack is shocked by Isaac's revelation that Carly was married to Lowe. Jack confides in Isaac his bad luck with Carly and women in general. The two men make amends over drinks. Isaac offers to help to try to track down Carly, and Jack is grateful. Confronted with the flyer and picture of Beloved, "Lily" scrambles to explain them both away. "Lily" convinces Holden that her strange behavior was due to posttraumatic stress because of the Faith ordeal, and they make love. In the afterglow, "Lily" declares that May 26, the day she returned home, should be their new anniversary. Holden seems troubled by the date. At the hospital, doctors decide to take Parker off the ventilator so he can breathe on his own. Jennifer is distraught by the seriousness of Parker's condition. Hal is stunned when Carly bursts into Parker's room! At the same moment, Parker miraculously begins to breathe. Hal attributes Parker's turnaround to Carly's return. Lisa informs a frantic Julia that Carly has returned to Oakdale. Julia is convinced her relationship with Jack is over, but Lisa urges her to pull herself together. Carly lets Jennifer have it after Hal explains how Parker ended up in the hospital. Barbara stands up for her daughter and accuses Carly of abandoning Parker. Hal comforts a sad Jennifer. Jack arrives at the hospital and comes face to face with Carly!
Tuesday, August 15, 2000
Jack went to the hospital and saw Carly. He was very bitter towards her and didn't believe much of what she said. Carly told Jack she still loves him. Simon is trying to get Lily to trust him, while Celia is tormenting her. Simon made Celia give him the diamond in return for food and reassurance that she won't kill them. Jack tries to make Carly believe that he doesn't care about her any more, she says that she can prove that he still loves her. Ben goes to Isaac for help. Carly's proof is the fax that Julia sent her. Jack tells her to leave him alone he never wants to see her again. Ben is puzzled about Andy's progress and he needs Isaac's help to get Andy's medical records so he can study them. Ben offered Isaac money and he got offended and told him to get out, if he needed his help all he had to do was ask for it. Hal is happy to have Carly back for Parker's sake. He understands her situation, but needs reassurance that she will stay in town. She promised she would never leave. Jack went home to Julia, who was packing to leave. She said she can't play second fiddle to Carly. Jack told her he doesn't have feelings for Carly anymore and asked her to marry him and Julia said yes. Simon couldn't take Celia's insults anymore and kicked out of the cave. He promised Lily that they would get off the island. Craig Montgomery arrives in town to stay.
Wednesday, August 16, 2000
Molly worries to Jake what Abigail's reaction would be if she ever found out about Molly and David. Margo informs Craig that Bryant is in jail. Lucinda arrives at the police station and demands to see Bryant in his cell. Molly admits to Abigail that she may have to testify at a trial but lies about how she knows the defendant.
Lucinda urges a guilt-ridden Bryant to plead innocent at the arraignment. Craig runs into Carly at the hospital and assures her she's not a suspect in Winston's death--he arranged to make it look like an accident. Margo counsels Hal to remove himself from Bryant's case, citing his lack of objectivity, and threatens to report him to Internal Affairs otherwise. When Molly and Jake lobby Jessica not to make Molly testify at David's trial, Jessica reveals that Molly's subpoena didn't come from the D.A.'s office, but David's lawyer--they want her to testify for the defense.
Jessica warns Molly that David's lawyer is likely to bring up her past relationship with David as proof she was out for revenge by forcing him to confess. Craig insists to Carly that the only repayment he wants is dinner with her once her son is feeling better, telling a stunned Carly that he's staying in Oakdale "indefinitely."
Carly gives Craig the earrings from Winston as repayment for the plane tickets she stole and asks him to leave her alone. Hal dares Margo to contact Internal Affairs--he's not excusing himself from the case. When Molly receives a bunch of balloons, Abigail reads aloud the card to Molly and Jake. Molly pales when she hears the thinly-veiled threat from David. After a puzzled Abigail leaves, Jake comforts a shaken Molly.
Hal asks a reluctant Carly to accompany him to Bryant's arraignment. Bryant glares when he sees his father approaching him at the arraignment.

Thursday, August 10, 2000
Holden found the picture of "Beloved" and after a little question and answer period between Lily about Jacks visit with the Atlantic City cops, he called Lucinda at the hospital with Bryant and told her he needed to talk to her. They think Lily needs psychiatric help and Holden is going to convince "Lily" she needs help also. Holden has finally caught on that after Atlantic City she hasn't been acting the way she used to.
Jen went over to Molly's to ask Abigail to cover for her while she went to see Bryant. Abigail tried to explain to Jen that Bryant was playing both of them for fools but Jen didn't want to listen. She thinks Bryant cared for her and Abigal just read into their friendship to much. Jen ran out and Went to visit Bryant.
Denise went to have lunch with Ben who told her he wasn't going to take the job in St. Louis and he was buying a house for The "Harris" Family. Denise seems to still be unsure about her true feelings for Andy and Andy doesn't want Denise to leave him because He is sure he loves her.
Friday, August 18, 2000
Holden convinced Mitzi that he was aware of the true reason why "Lily" had been acting differently since her return from Atlantic City. Ditzy Mitzi believed him, and when pressed further, admitted to Holden that "Lily" was actually Rose DeAngelo, Atlantic City showgirl. Mitzi realized that Holden had tricked her into the confession after he angrily demanded to know what she and Rose did with his wife. Holden threatened to go to the police unless Mitzi told him the entire truth about Lily and Rose's connection. Mitzi told him that they didn't know where Lily was - she had run away with Simon, which was the reason why Rose decided to take Lily's place. Holden refused to believe that Lily would willingly leave him and the children and headed home to confront Rose.
Craig threatened to tell the Hong Kong authorities about Carly's connection in Winston Lowe's death if she didn't convince Hal to back off in his vendetta against Bryant. At the arraignment, Lucinda and Hal observed Carly and Craig talking and wondered about their involvement. Craig concealed the fact that he had already met Carly in Hong Kong and told them that he was trying to talk some sense into her regarding the charges against Bryant. Jessica informed everyone that the charges against Bryant had been dropped by the State Attorney's office for lack of evidence. Hal was suspicious and accused Craig of paying off someone to get the charges dropped. Hal swore he would get the case reopened and assured Craig that Bryant would pay. Hal remained suspicious of Carly and Craig's relationship.
Lily agonized about being away from her kids for such a long period of time. Simon tried to convince her that she would soon be reunited with her family and promised to do everything in his power to get them off the island. He was successful in lifting Lily's spirits when he gave her a candle for her birthday and told her to make a wish. Meanwhile, locked in Cooley's old hut, Celia found an old bottle of liquor and proceeded to get drunk.
Holden arrived at the house to confront Rose, but was interrupted by Emma, who had delivered "Lily's" birthday cake. Holden tried to convince Emma to leave but she insisted that "Lily" open her presents. Holden reluctantly put off his interrogation of Rose because he didn't want to upset his mother or the children. After "Lily" finally opened her presents, Holden asked Emma to take the kids home with her for the night so he and "Lily" could spend some time alone together. Finally alone with Rose, Holden confronted her with his knowledge of her true identity - she was Rose DeAngelo, not Lily Snyder!