The Bold and the Beautiful Two Scoops Commentary (2023)
The Bold and the Beautiful opinion columns from 2023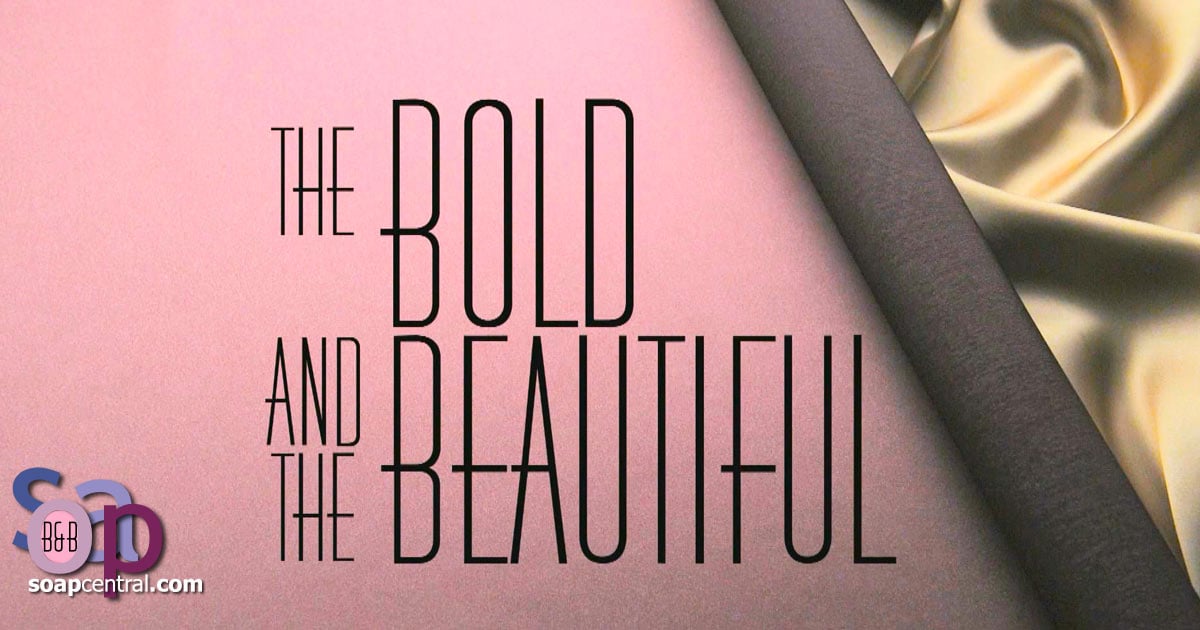 <
Every week, our Two Scoops columnists share their thoughts and opinions in the Two Scoops commentary columns. Those columns are archived to allow fans a chance to make sure that they've read every opinion for every week. This archive features columns written about The Bold and the Beautiful in the calendar year.
To access columns from other years or to review columns for other soaps, please see the Related Information links at the bottom of this page to access a specific year. Or to view a listing of all years for which columns are available, simply click here.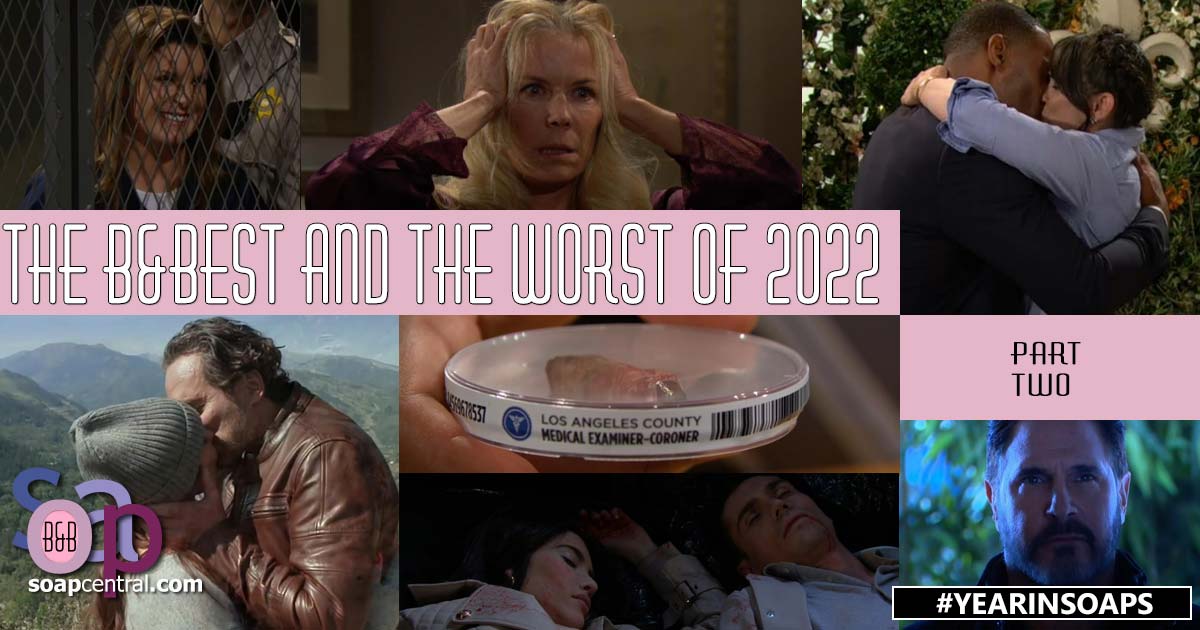 January 2, 2023
It's a New Year, but before putting 2022 in the rear, it's time to flash back on the year that couldn't keep a good villain in the grave -- or hero, either, for that matter. In 2022, the most adult person hasn't even hit puberty, and viewers got a glimpse of the darkest Bill of all time. The year ended with a triple dose of karma for Taylor, Steffy, and Thomas. Plus, you'll never guess who our Scooper thinks should quit his night (and day) job stripping. Let's scoop!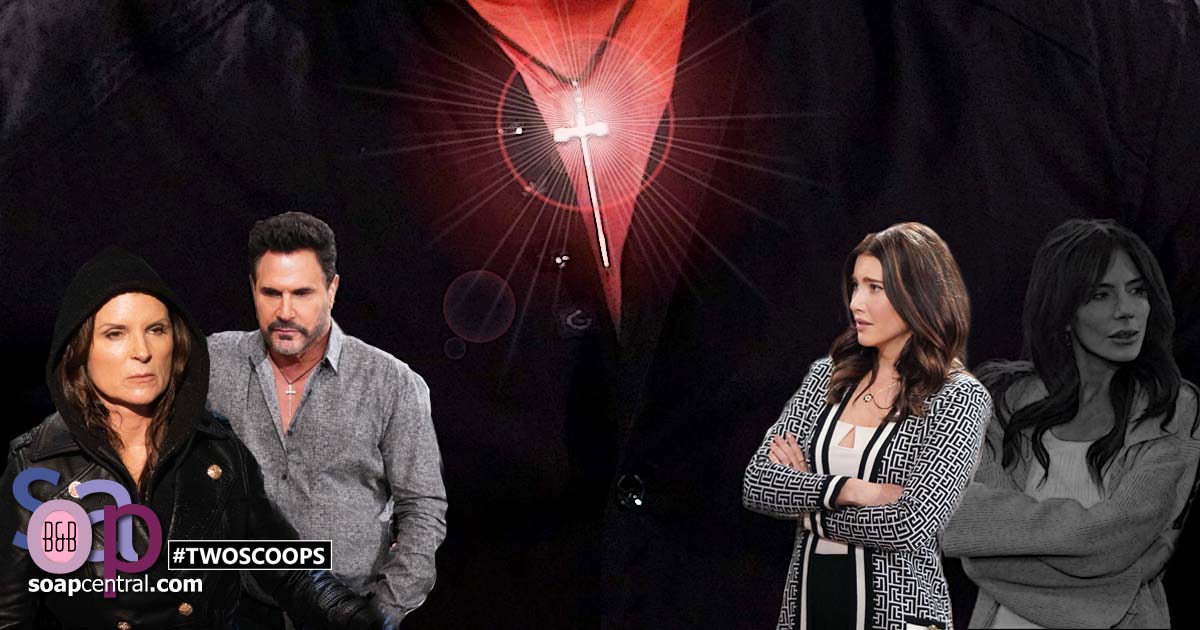 January 9, 2023
Before Sinn could toast the arrival of 2023, their bubbly was flattened by the revelation that Bill had taken up with Sheila. Not only that, but Bill getting Sheila arrested was part of his plan to free her! And can you believe that Taylor's single bullet to Bill's back has come back to haunt her? See who gets top Bill-ing with Two Scoops' Mike.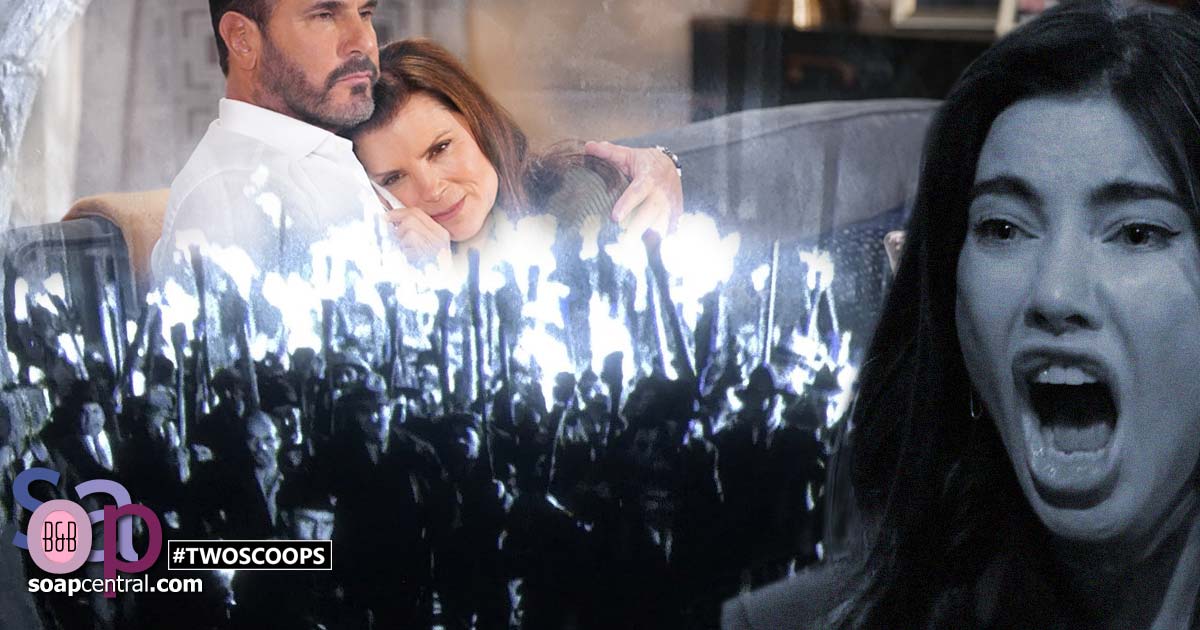 January 16, 2023
Last week, it was all about rubber and glue because whatever Taylor and Steffy said about Bill and Sheila went double for the Forrester clan, too. Speaking of rubber, Mike was stretching it to think Sheila would love him, but she ignited the love triangle from hell by gluing herself to Bill while Deacon still carries a torch for her. The pitchforks are out for "Shill," plus, we'll name eight things viewers don't want to see in 2023. Let's scoop!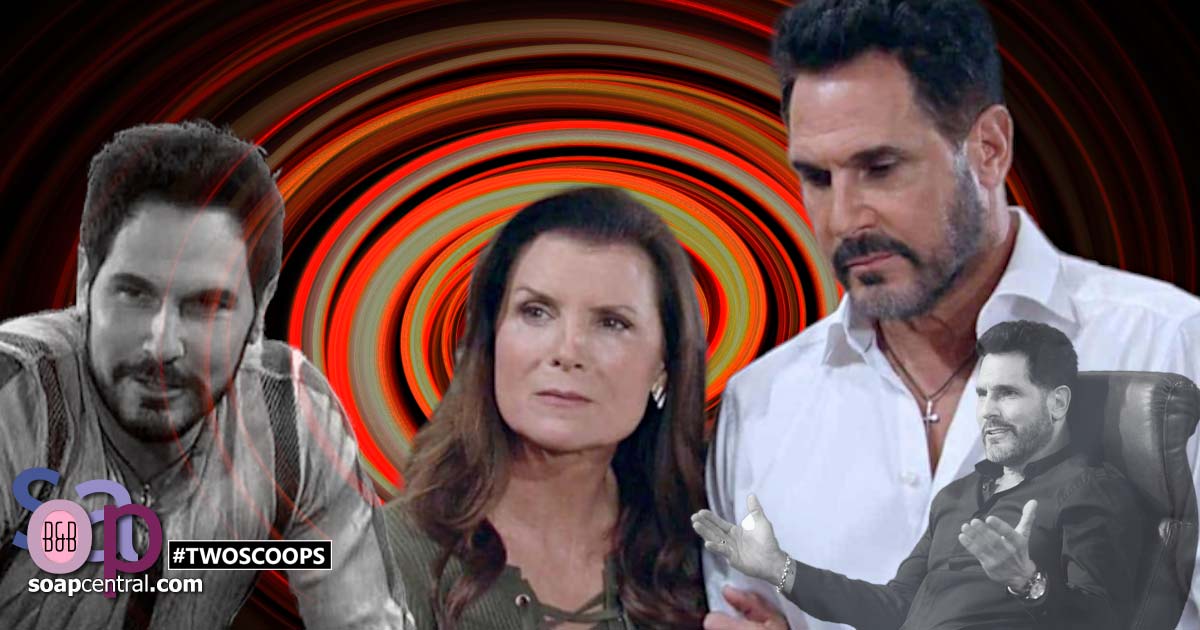 January 23, 2023
Word got around Los Angeles this week that Bill Spencer had taken up with Sheila Carter. While his exes and kids reeled, Taylor was willing to negate Bill's blackmail by serving time for shooting him. But could it be true that someone else tried to devalue the Dollar? Dish the story everyone's dishing with Two Scoops' Mike!