Guiding Light Recaps: The week of November 23, 1998 on GL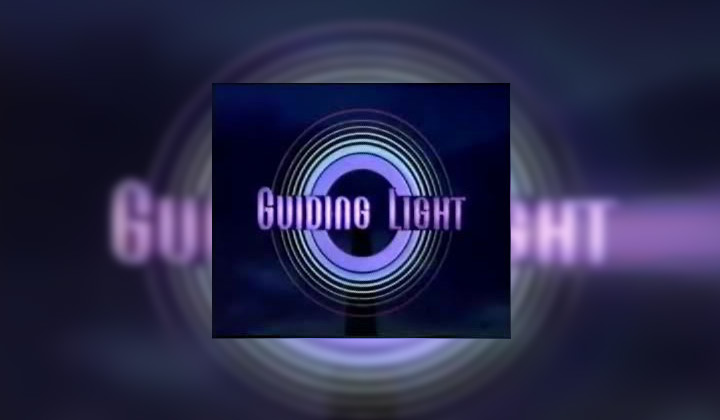 Monday, November 23, 1998
by
Soap Central

Surrounded by their families and friends at their surprise wedding, Harley and Phillip are pronounced husband and wife by New York City Mayor Rudy Giuliani. Romance abounds for Phillip and Harley while our guests have their own surprises - Alex is returning to Springfield, Teri corners and drugs Josh again, Reva interrupts, Alan saves Teri, and Alex notices Alan's intrigue with the detective. After touching moments with their loved ones, Phillip and Harley sneak away to "their" NY hotel room, love-making clearly on their mind. Back in Springfield, Holly vows to stop stalking bad mothers. Ross informs India that his marriage is over and she suggests they become roommates...hoping she can add a little spice to his life while he adds a little cash to hers.
Tuesday, November 24, 1998
Today's recap was provided by Lisa Furman Cott.
Harley and Phillip relish in their honeymoon bliss. They spend their first Thanksgiving together as man and wife at the hotel eating turkey in a warm bubble bath.
Dinah arranges for Hart's son, Peter, to visit Hart for the weekend. While at the airport, Hart runs into Cassie who is preparing to leave with Tammy for Chicago. Sean is also there to see Cassie off and help her get settled in her new apartment. Hart assumes that Sean is going with her permanently and implores Cassie not to go. They kiss at the airport and Hart tells her that he will always love her.
Michele continues to unsuccessfully lead an increasingly more inquisitive Danny Santos away from suspecting them as his brother's killers. Michele tells Danny the truth about how much Mick was despised and, as the conversation escalates, Jesse walks in and threatens Danny. After Danny storms off, Michele is then convinced that he knows the truth about their involvement in the killing.
When Teri arrives at Vanessa's house to inform her that Beth is no longer a suspect in the Stalker case, Dinah finds something very familiar about the detective. She questions Teri and becomes suspicious about her past, suspecting that Teri might, in fact, be Annie.
While preparing for the party at Millennium, Jenna panics when she loses track of Marina and Lizzie.
Wednesday, November 25
by
Dinah arranges for Hart's son to be flown in for the holidays and sends him to the airport to pick up Peter. At the airport Sean urges Cassie to change her mind and remain in Springfield with her family. When they run into each other at the airport, Cassie tells Hart that she cannot see him anymore. She then talks with Tammy about leaving town and moving on with their lives. Vanessa is disturbed when Matt admits that he confronted Beth about her argument earlier. The two then argue about whether Beth could be the stalker. Matt confronts Dinah about the fact that she started the fire that burned her face and warns her that Hart is not going to stay with her no matter what she does. She counters that his interest in Beth is more than what he claims it is. Michelle panics when Danny realizes that she seems to know something about what happened to his brother. She tells him that no one liked his brother because he sold drugs out of the club. Jesse then threatens Danny and warns him not to hurt Michelle. Dinah confronts Teri about her past and forces her to let slip a clue that allows Dinah to realize who she is. Buzz talks with Frank about how happy they are that they married their soul mates. Jenna is frantic when Lizzie and Marina disappear while setting up for a Thanksgiving dinner at Millennium. Harley and Phillip enjoy a special Thanksgiving/honeymoon together.
Thursday, November 26
by
Due to the Thanksgiving holiday, Guiding Light did not air today.
Friday, November 27
by
Due to the extended Thanksgiving holiday, Guiding Light did not air today.