Days of our Lives Two Scoops Commentary (2012)
Days of our Lives opinion columns from 2012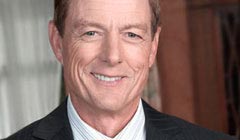 January 2, 2012
Last week Two Scoops was all about sugar and spice, but this week Laurisa and Tony won't be so nice. Join them as they explore the Worst of DAYS 2011 during The Fifth Annual Alex North Memorial Awards!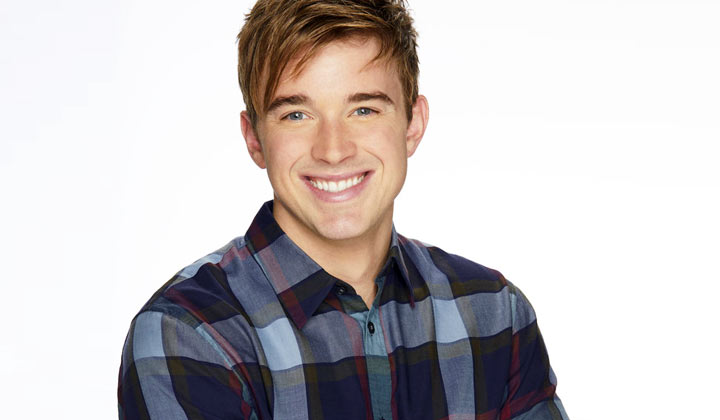 January 9, 2012
It's time to ring in the new year, and that means starting new jobs, new relationships, and finding new ways to make your mom pay for sleeping with her ex. Gotta love traditions!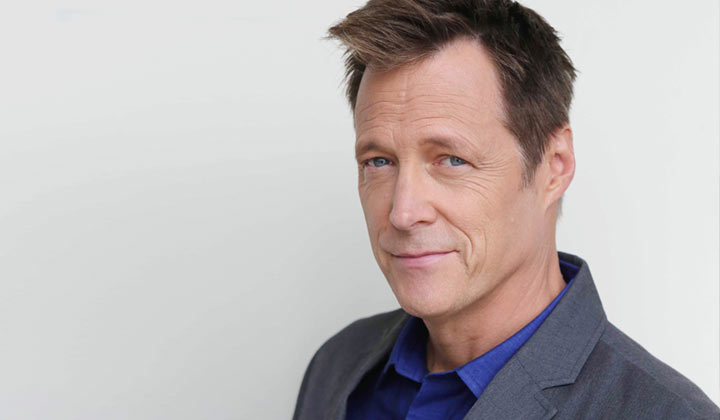 January 16, 2012
Will was rocked when a past misdeed caught up with him! Plus, Jack, Jen, and Dr. Dan realized the funny little thing called their love life was nothing more than a hot mess. See what other bits from the past catch up in this week's Two Scoops.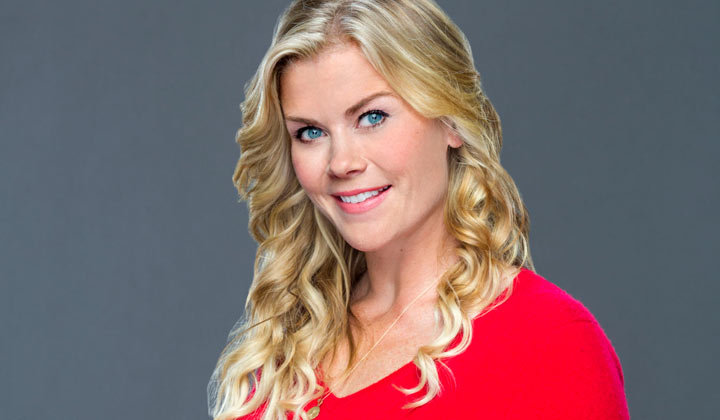 January 23, 2012
Ladies and gentlemen, the real Sami Brady has finally entered the building. Find out what she did to finally ascend to the throne of the 'Queen of Scheme' in this week's Two Scoops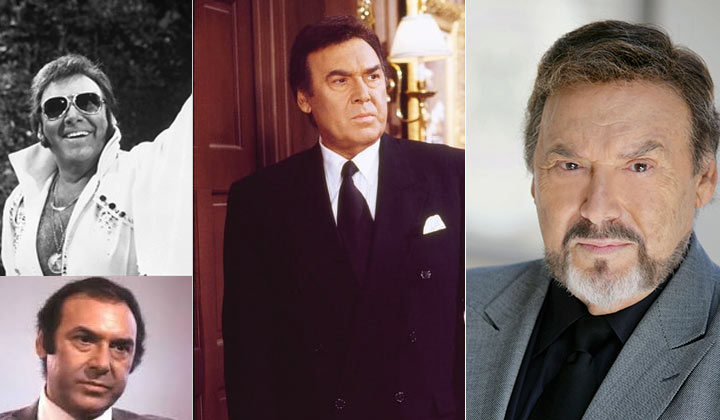 January 30, 2012
While Jack made strides in group therapy, Madison and Quinn tried to patch things up between Melanie and Abigail. Plus, Stefano urged Bo and Hope to proceed with caution, but will they listen?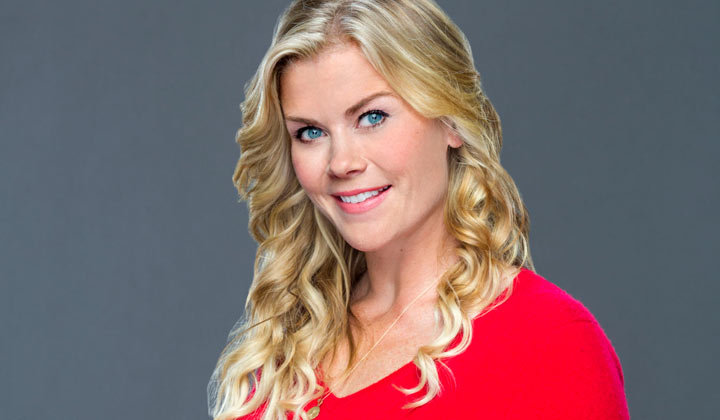 February 6, 2012
Sami is certainly a candidate for the ultimate terrible, horrible, no good, very bad day. Just how far will she fall? Find out more in this week's Two Scoops.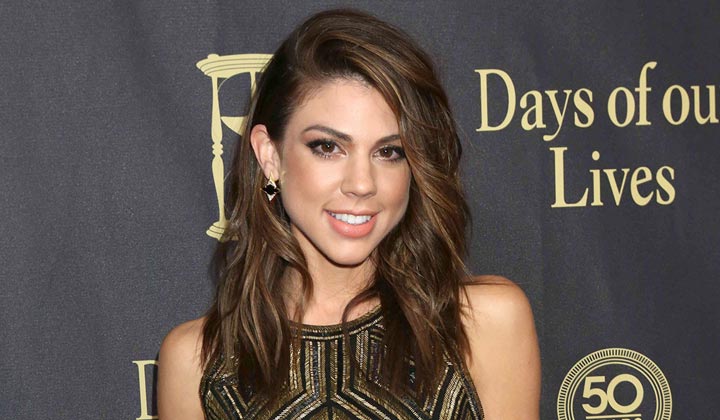 February 13, 2012
Holy messed up matrimony, Batman! Abigail wants a married Austin, who's having marital problems. Brady proposed to Madison, but she already has a husband. Sami kicked Rafe out. And John and Hope are married!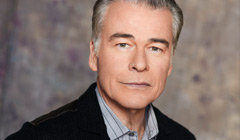 February 20, 2012
Ian's arrival looks like trouble for Madison, but it may not be Madison who needs to worry. Will it be Victor or Stefano who suffers the most? Find out more in this week's Two Scoops.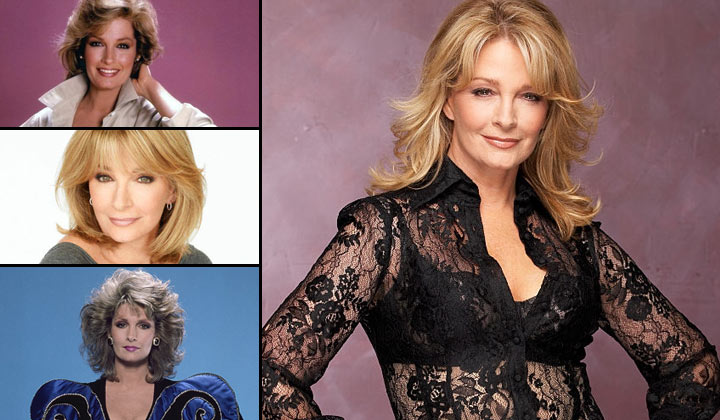 February 27, 2012
Marlena tried to bury the past and save Sami from herself, but she couldn't stop Sami's world from exploding when her affair with E.J. was exposed! Plus, there's no mistaking it -- Will kissed a boy, and he liked it!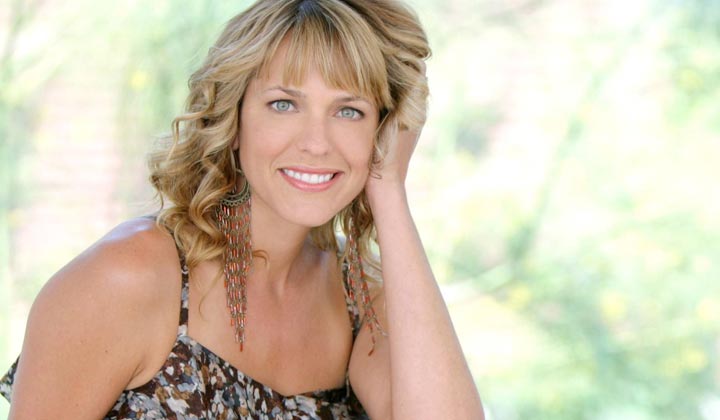 March 5, 2012
Just when you thought it was safe to ignore a storyline, a secret explodes right in the middle of it. See what Nicole, John, Kate, and Sami learned this week and why you should stay tuned to DAYS, in this week's Two Scoops column.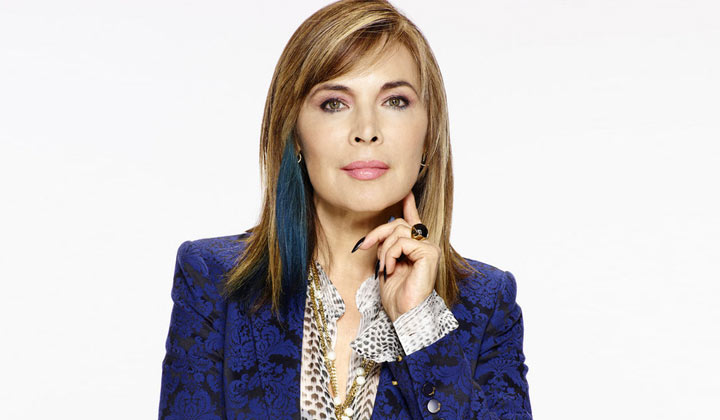 March 12, 2012
While Abigail believed she could actually be with Austin, Madison pretended to have played Brady in order to save him from Ian's conniving clutches. Plus, Kate's plans to play nice in order to bring down Sami. But there's no pretending here -- it's all in the latest Two Scoops column.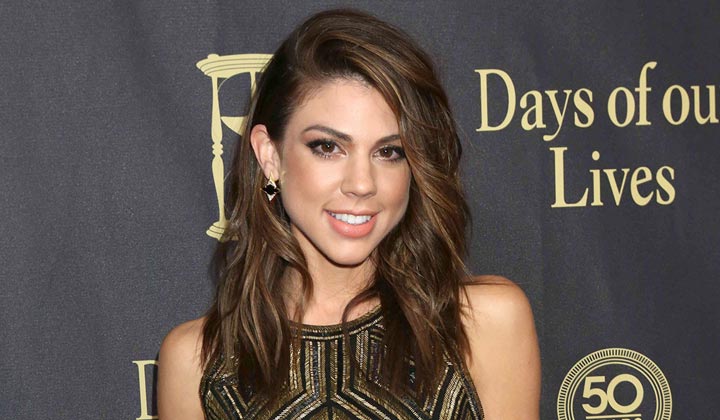 March 19, 2012
In a week so full of secrets, lies, confessions, and tantrums, what's a scooper to do? Why, ask mom for advice, of course! Read on to see why Abigail is going to be okay, Kate needs to turn it down, and Rafe is becoming my new favorite person.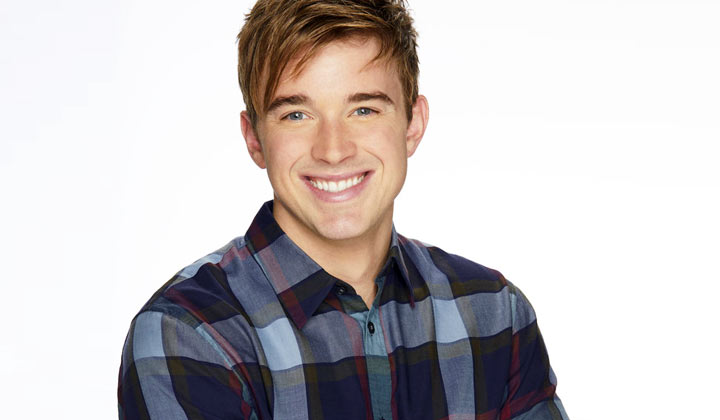 March 26, 2012
Between family squabbles and shocking revelations, Salem exploded with memorable drama last week! Plus, Sami was outed as the mole, Abigail outed herself as a liar, and Kate might have simply outed Will!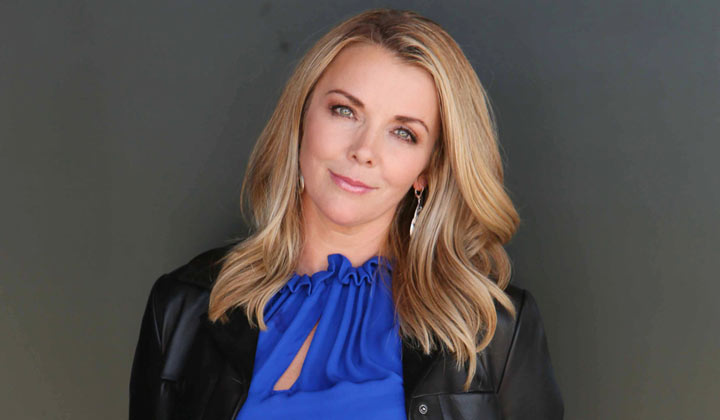 April 2, 2012
There's a new game craze sweeping through Salem. When the music stops, everyone must find a new partner. Find out where the match-ups ended up in this week's Two Scoops.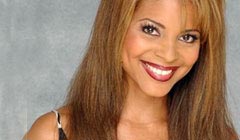 April 9, 2012
Think you're having a bad day? Think again. Lexie found out she's dying! E.J. found out Nicole's pregnant. And Austin took Carrie back, but she still has the hots for Rafe. The good news -- Will admits, 'I'm gay!'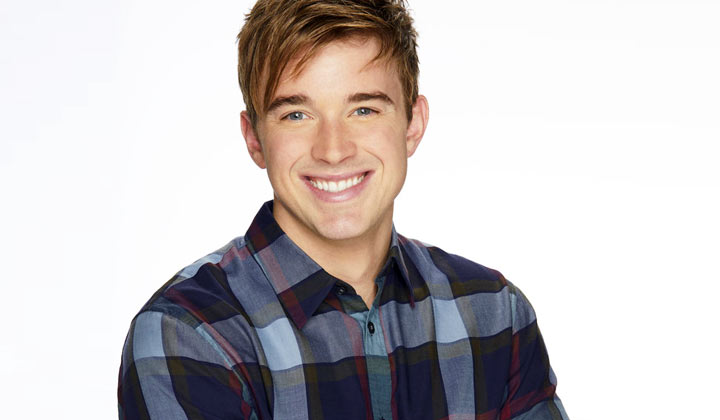 April 16, 2012
Will may think that coming out was hard. Wait until he gets a load of what Grandma Kate, Aunt Hope, and his duo of ex-stepdads went through in this week's Two Scoops.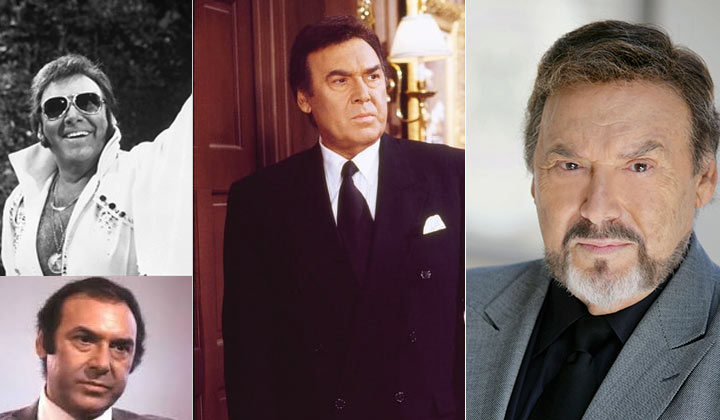 April 23, 2012
Oh, no, he didn't! Stefano gave Countess Wilhelmina to Sami after kicking Kate to the curb for cheating on him with Ian! Plus, E.J.'s not Stefano son! All that and more in this random edition of Two Scoops!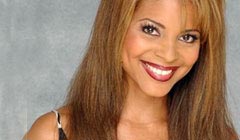 April 30, 2012
Could Lexie be paying the price for Stefano's evil? Will Nicole make it out of Salem? And, what former couple is into PDA's in the Horton Town Square? Find out in this week's Two Scoops.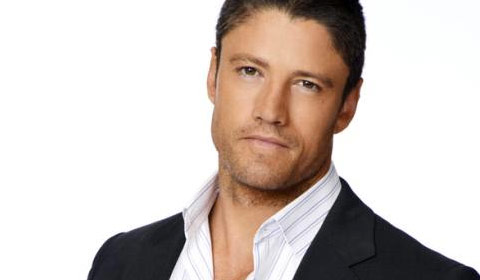 May 7, 2012
While trapped in a very unsafe house, John, Marlena, Bo, Hope, Rafe, and Carrie said their goodbyes to one another before the bomb when went kaboom -- but it was E.J. who was left shell-shocked by the explosion that rocked his world! Get ready to discuss all the action in this week's dynamite Two Scoops column.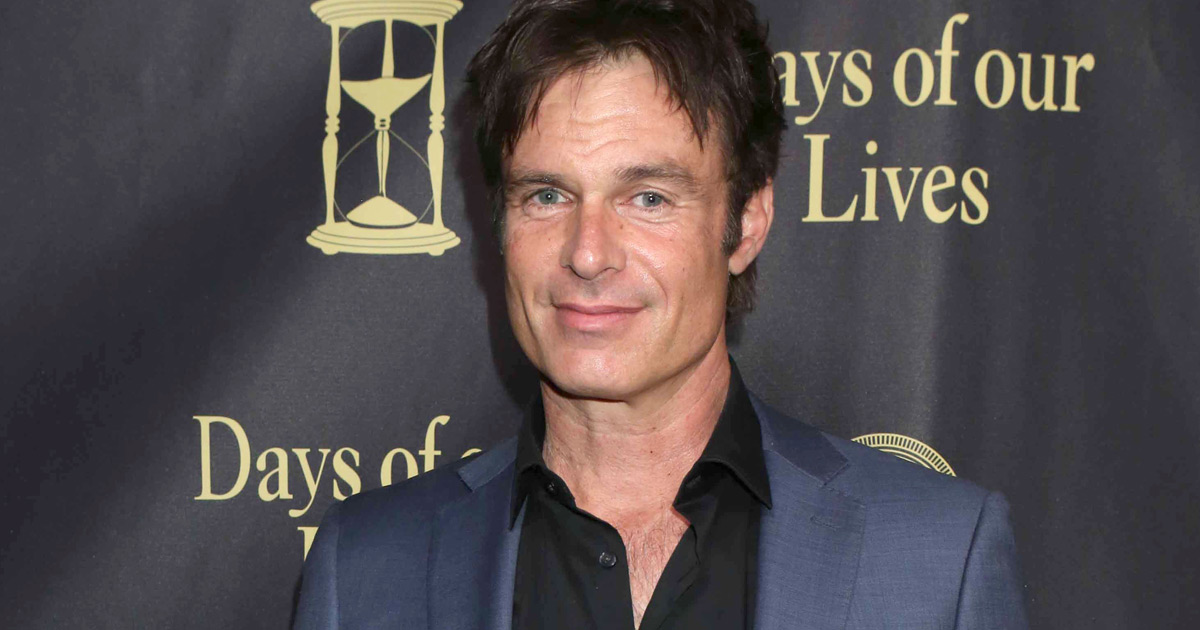 May 14, 2012
The safe house exploded, and Austin's love life blew up. Is Stefano to blame? Will E.J. make sure Stefano goes down? And exactly how many exes does it take to calm a Sami? Find out in this week's Two Scoops.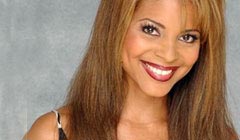 May 21, 2012
Lexie's hopes of a Paris getaway were dashed, but her family banded together to ensure her dream was met with an oh là là! Plus, Will came out to his parents, Carrie might be pregnant, and Stefano was arrested!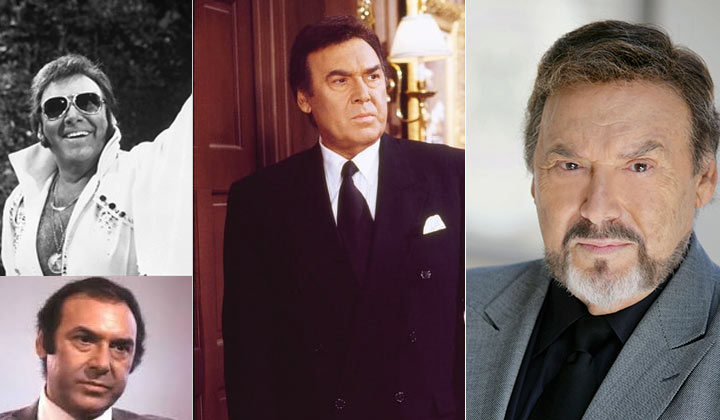 May 28, 2012
Those wishing to kill Stefano should now take a number and get in line. Ropes, candlesticks, wrenches, knives, lead pipes and revolvers are all available in the foyer of the DiMera mansion. Find out more in this week's Two Scoops.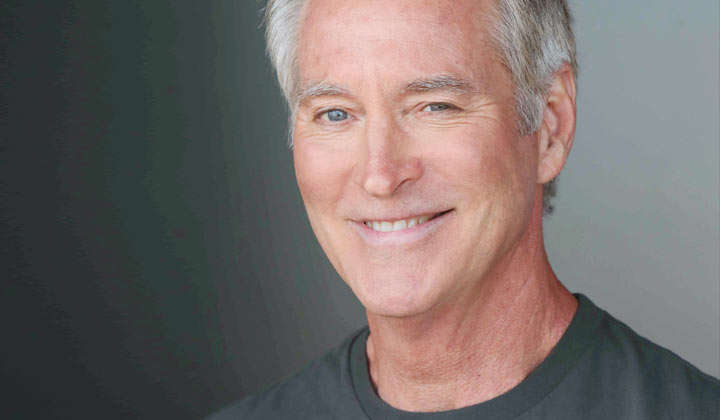 June 4, 2012
Someone finally took a shot at Stefano. Will it stick? And was it John, E.J., Marlena, Hope, Bo, Will, Abe, Kate, or someone else? Take your guess in this week's Two Scoops.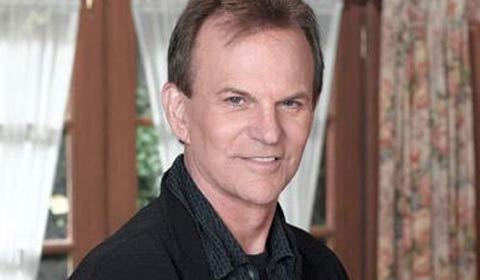 June 11, 2012
Roman got his Wild West town sheriff swagger on and ended up putting his grandson in the pokey. Did Will shoot Stefano, or is he simply a red herring? Plus, Melanie smells a rat and Gabi was served one! The hunt for Stefano's murderer continues in this week's Two Scoops.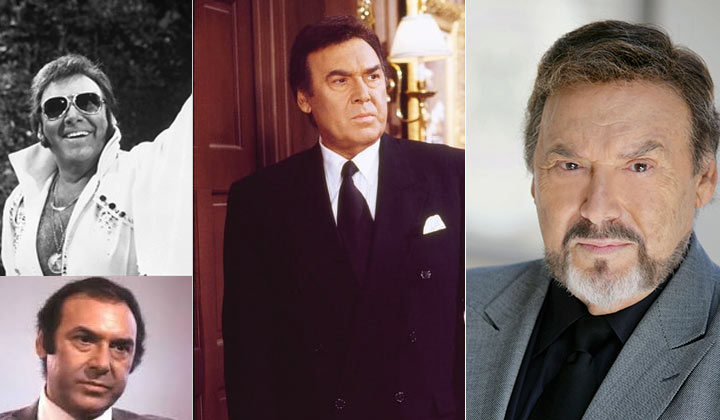 June 18, 2012
Who attended Stefano's funeral (and did it provide any sort of clues)? Whatever happened to Steve? Is it time for Will to let things go? Is Lexie's death being handled with dignity? Get some answers in this week's Two Scoops.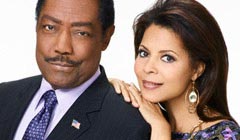 June 25, 2012
With dignity and grace, Lexie passed away in Abe's loving arms. So, turn on the sad songs that say so much as Two Scoops says goodbye to Salem's rose. Plus, we go from tears to cheers with an Emmy celebration.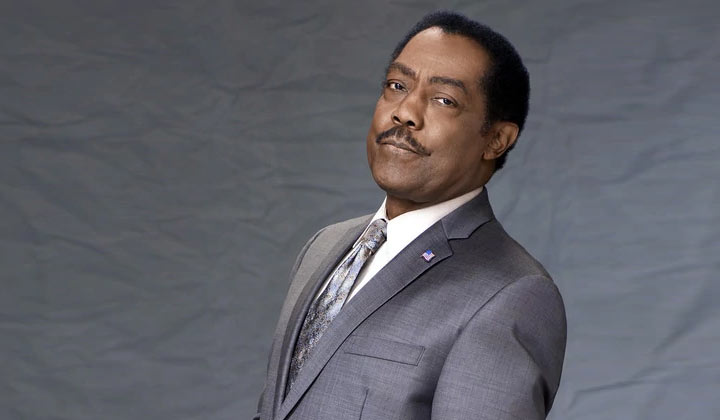 July 2, 2012
As final farewells are are said for Lexie, Abe faces a life without his true love. Coincidentally, Kayla also faces a life without Steve, and Sonny states he'll live without Will's love if that's what's mean to be. Why is everyone in Salem prepared to live without? It's time to find out with us, in this week's Two Scoops.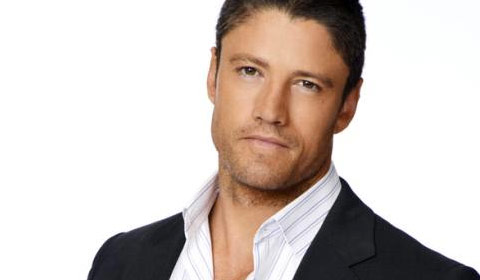 July 9, 2012
If you had blackmail info on a DiMera, what would you ask for? Would you go 'all in' or would you be afraid that somehow the tables would be turned on you? One unlucky Salem resident has to make that decision, and our columnist offers some advice -- this week in Two Scoops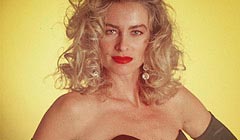 July 16, 2012
The official Two Scoops countdown celebration has begun for the return of Kristen Blake! Let the clock start at T-minus... um, about three months. Meanwhile in news that doesn't require a calendar, the search was on for Melanie, and John dug into his DiMera roots in search for a way to stop E.J.! Are you ready? Then c'mon into this week's Two Scoops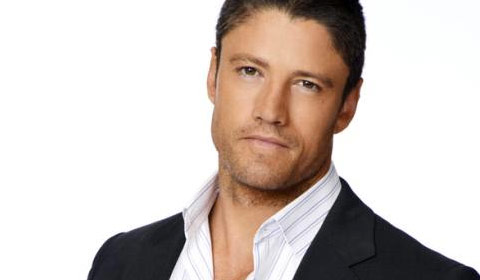 July 23, 2012
The secret is out: E.J. isn't Stefano's little bundle of terror. But, did that stop Sami from smooching the crime baby? And does it really matter if E.J. is a DiMera by blood? Get ready to check out the family tree in this week's Two Scoops.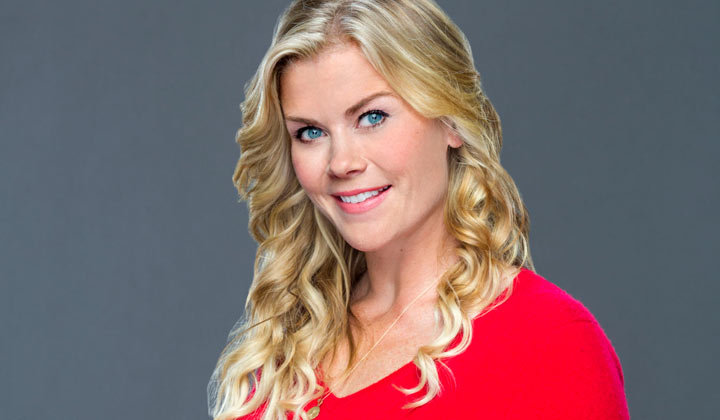 July 30, 2012
An explosion shakes up Salem. Who will survive? Who danced their last dance? And just how far will Sami go to protect E.J.? DAYS may be taking an Olympic break, but not our Two Scoops -- so get ready for this week's Two Scoops.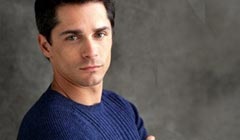 August 6, 2012
During the Olympic hiatus, our Days of our Lives Two Scoopers take a look back at some of the best and worst of DAYS' summer storylines. Do their picks earna gold medal or does someone need to file a protest? Find out in this week's Two Scoops column.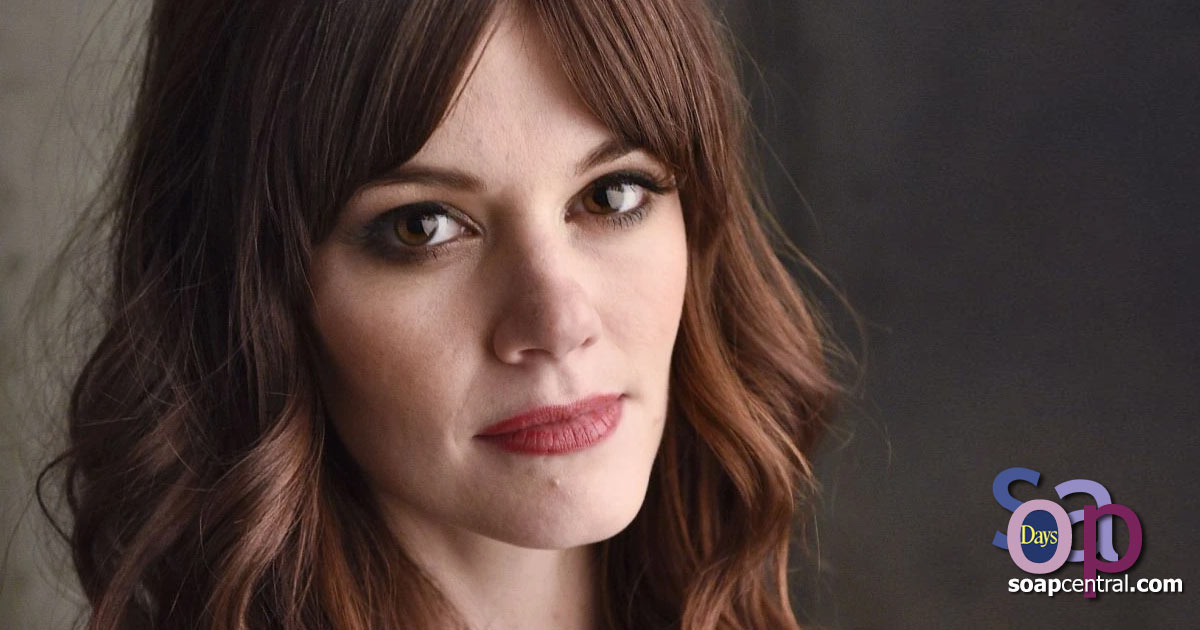 August 13, 2012
While the London Olympics preempted DAYS, Two Scoopers Laurisa and Tony got together to brainstorm. Join the fun as they share their visions of what they'd like to see happen once the show returns! Do you agree with their picks -- and what would you like to see happen post-Olympics? It's time to find out in the Two Scoops column.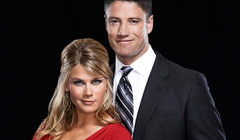 August 20, 2012
E.J. DiMera is officially the biggest liar in all of DAYS history. Sure, that's an powerful statement and there are an awful lot of liars in Days of our Lives' 46-year history. Find out what earned him the title and who survived the DAYSaster in this week's Two Scoops.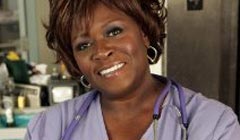 August 27, 2012
Now that the dust has settled from the DAYSaster, the writing is on the wall for the future of DAYS. Oddly enough, I think we've seen some of these storylines before. Is it DAYS-ja vu, or a new beginning?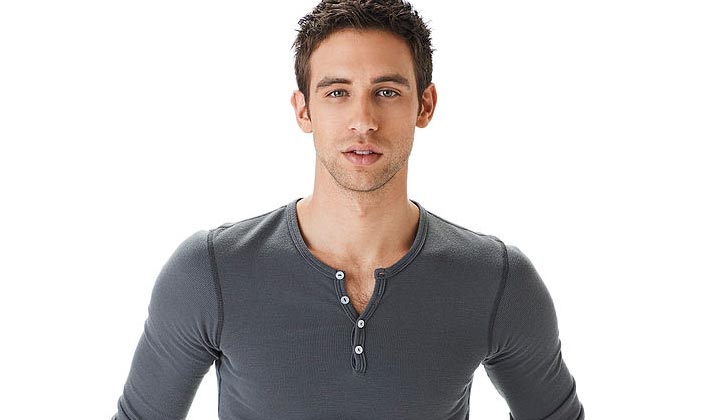 September 3, 2012
Nick returns to DAYS, but will he be back in Salem? And, you'll never guess who Sami is taking away with her this weekend. You won't have to guess if you check out this week's opinions in the Two Scoops column.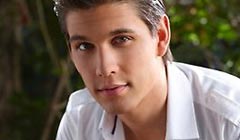 September 10, 2012
Fall is officially a few weeks away, but last week was a season of change for several Salemites! Nick was paroled, and Kate, Kayla, Rafe, and Jennifer got new gigs. Plus, is Chad morphing into a genuine DiMera? Find out what's going on in this week's summery summary, otherwise known as Two Scoops.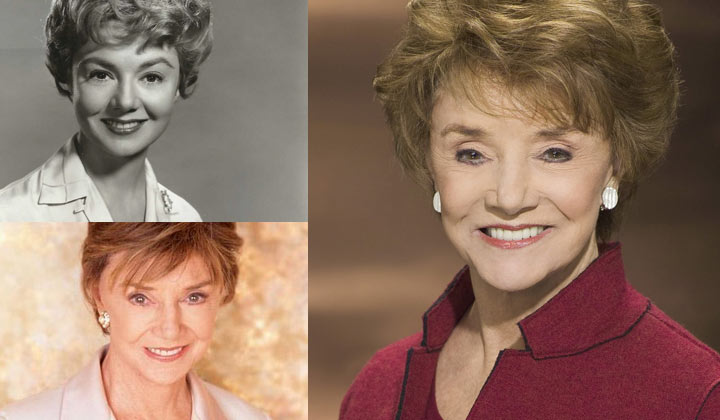 September 17, 2012
Nick faced the music (and Caroline) as a free man while Melanie and Chad decided to tie the knot, but not everyone was happy for the newlyweds-to-be. Plus, Nicole became Salem's version of 'Where's Waldo?' Were you looking for her? You can find Nicole and all sorts of other things (like lines of the week) in this week's Two Scoops.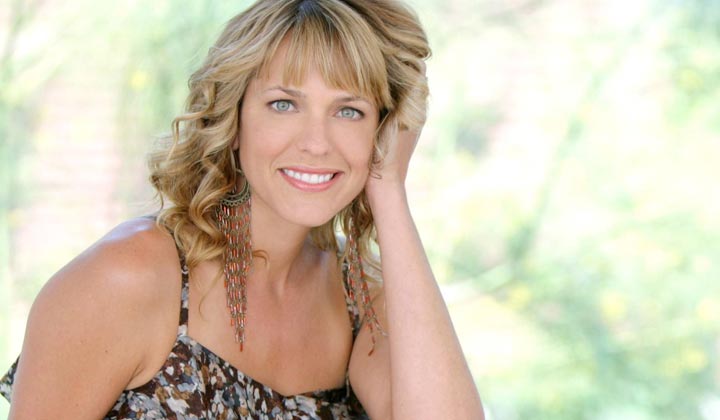 September 24, 2012
There's been some major reconstruction in Salem -- and we're not talking about the sets. The characters of Nicole, Daniel, Jennifer, and Adrienne have all been worked over. Are any other characters about to be gutted and flipped? The 'open during renovations' sign is up, so put on your hard hat and get ready for this week's Two Scoops.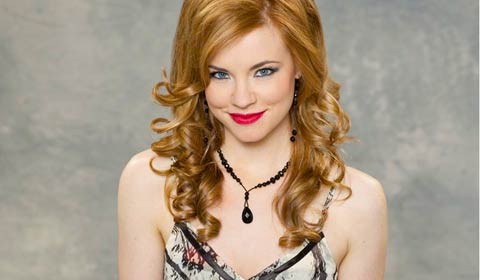 October 1, 2012
Sometimes when your soap hits a rough patch, you have to tackle Scooping one day at a time and hope for the best. This week, you'll get a day-by-day breakdown of the DAYS action. Plus, say a big Two Scoops goodbye to Molly Burnett (and Melanie)!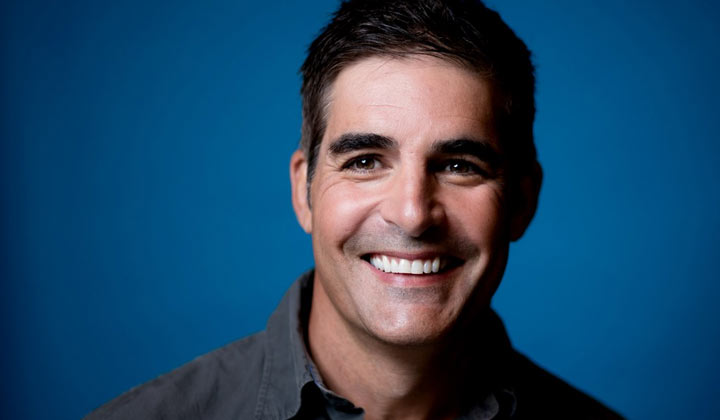 October 8, 2012
DAYS is on a roll with wrapping up storylines. Sometimes they seem to run right past explanations and regular plot pit-stops. Is that a good thing? Or does the jarring nature of some of the resolutions warranr a reminder that viewers need to keep their hands in the car until the ride comes to a complete stop? Find out more this week's Two Scoops.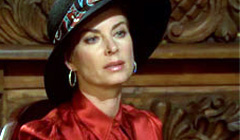 October 15, 2012
Break out your diva shades and oversized hats because the bitch is back! Celebrate the good times as this week's Two Scoops rolls out the red carpet to help usher in the return of Eileen Davidson as the deliciously, devilish Kristen DiMera!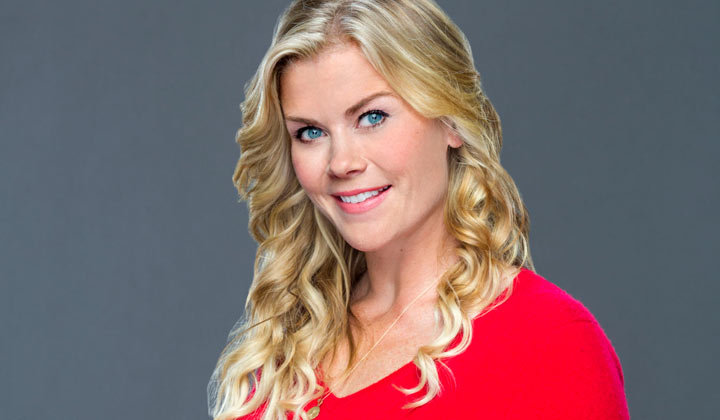 October 22, 2012
The long-awaited return of Sami Brady came roaring back into town. Sure, someone that looks like her has been around for a while, but the real Sami is back. Who'd she finally stand up to? Find out in this week's Two Scoops.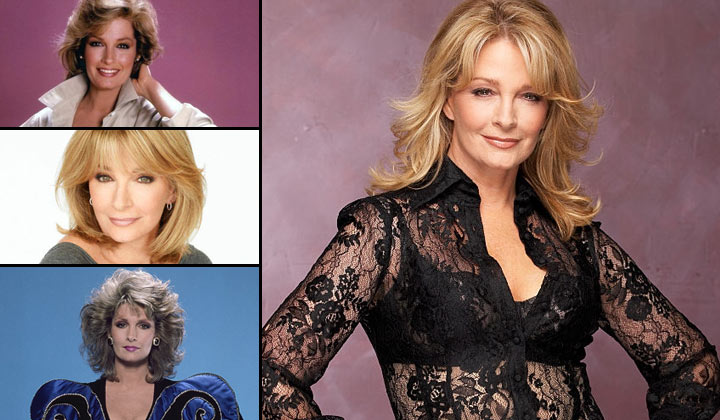 October 29, 2012
Kristen worked overtime to convince certain Salemites she's changed, but Marlena can't help but to remember the mess she left when she went away. Plus, Daniel chooses Nicole over Jennifer. Well, sort of! Grab your Swiffers because it's time to try to clean up the mess in this week's Two Scoops.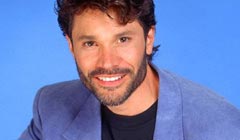 November 5, 2012
Salem bid a fond farewell to Beauregard Aurelius Brady as he took Caroline away for her treatment. How will we survive without our favorite go-to hero? Find out in this week's Two Scoops.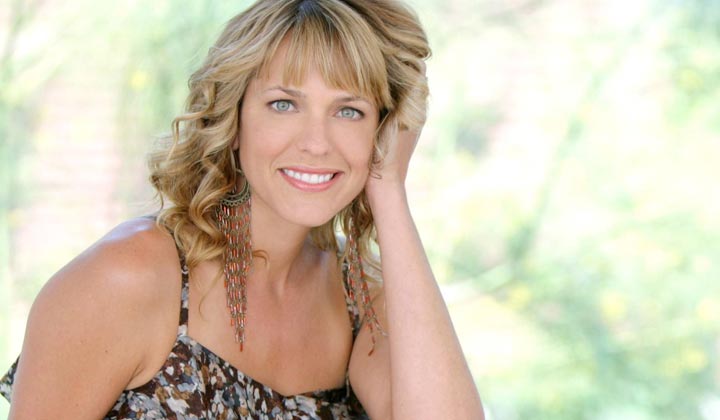 November 12, 2012
Daniel and Jennifer nearly went nuts when they realized the nastiness of Nicole's latest scheme, but it was Ms. Walker who ended up melting down. Plus, will Kristen's wily ways send Marlena to the madhouse? It's time to get crazy with this week's Two Scoops.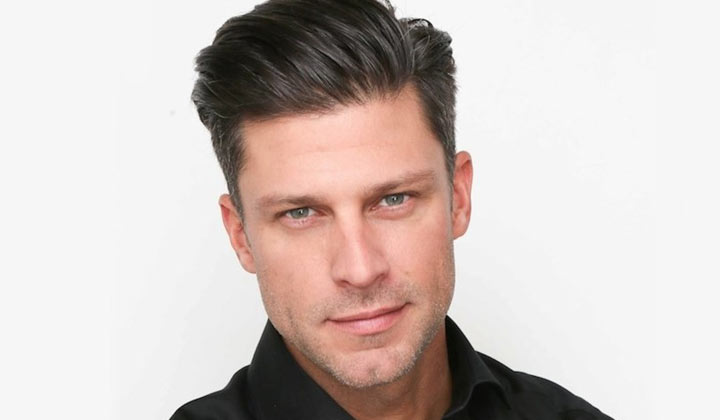 November 19, 2012
Divine intervention came down in Salem last week to close the good book on some old stinker storylines and bless us with brand new ones. How did the storylines fall? Find out in this week's Two Scoops.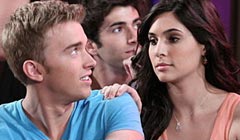 November 26, 2012
Marlena seemed to lose all her senses as she got lost in Kristen's games, but John doesn't think Kristen's that serious. That's so typically John. Plus, oh baby, baby! Will and Gabi dealt with their little miracle sent from above. It was a short week, but we've still got Two Scoops to dish out in this week's column.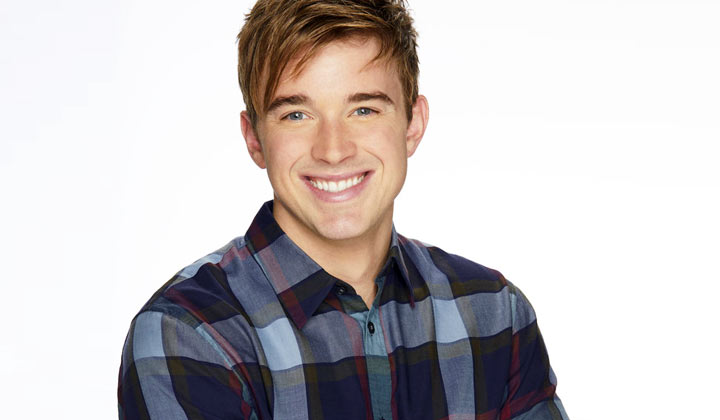 December 3, 2012
November Sweeps left Salem with a new baby, an old flame, and a chance to see just how much some current relationships can take. How happy will the holidays be? Find out in this week's Two Scoops.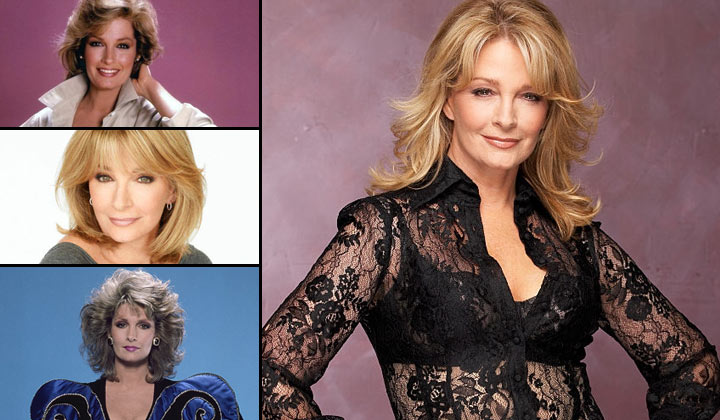 December 10, 2012
Brady and Kristen sizzled between the sheets inside her hotel room, which inflamed Marlena, while Will felt the heat to make a choice about the baby. Was it the right one? Plus, Eric's nightmares have Nicole wondering what's going on inside his head. It's time to turn up the heat in this week's Two Scoops.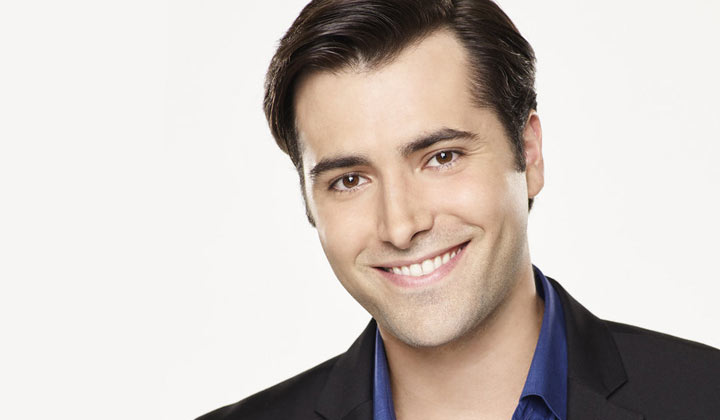 December 17, 2012
Salem gets decked for the holidays and someone gets his Christmas miracle. But will a baby secret even make it until Christmas morning? Find out in this week's Two Scoops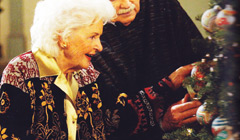 December 24, 2012
'Tis the season to celebrate everything merry and bright, so grab an eggnog and gather 'round your computer, pads, and smart phones as Two Scoopers Laurisa and Tony present The Sixth Annual Golden Donut Awards: The Best Of DAYS 2012!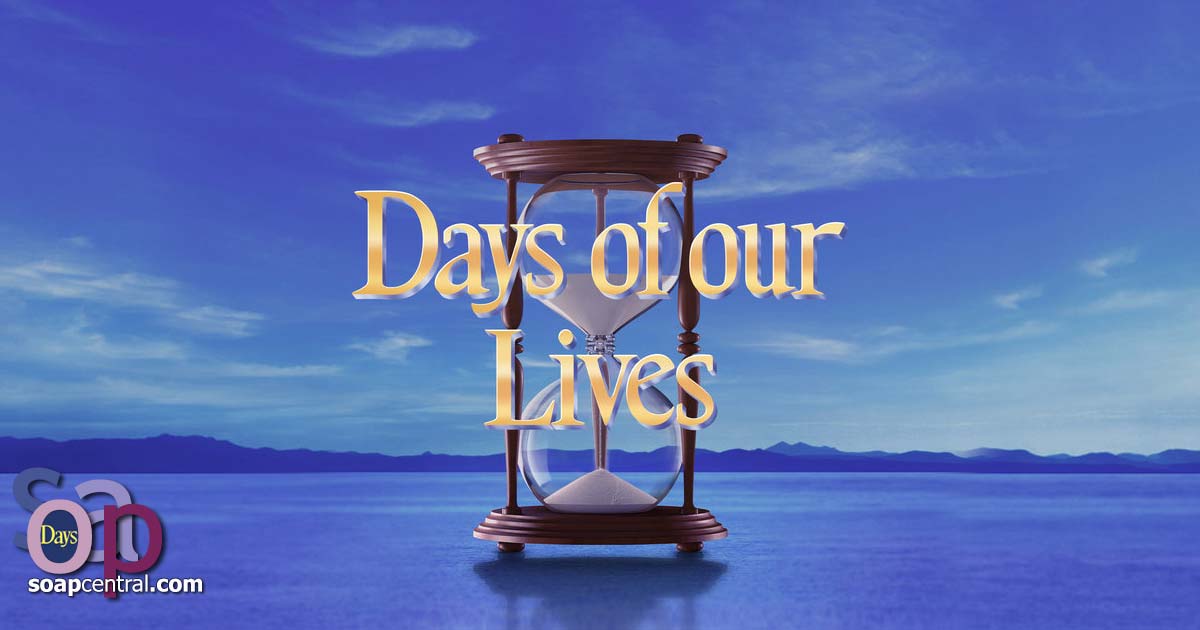 December 31, 2012