The Young and the Restless Recaps: The week of December 27, 1999 on Y&R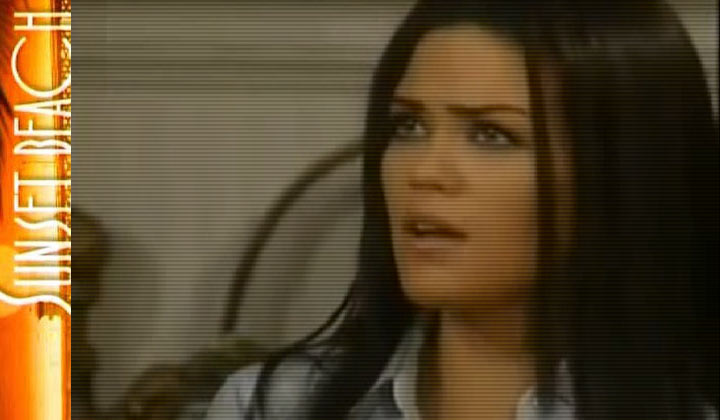 Monday, December 27, 1999
Jude kissed Annie to assure her that things would be okay, but things were far from okay. Gregory hit Jude in the back of the head with a board. Gregory thought it was sweet that Annie had gotten a kiss so soon before her death. Lucky for her, he didn't have time to kill her then and there. He had to get out of there before the authorities showed up. Before Gregory could escape, Olivia walked through the door. She stood there, shocked to see Gregory alive. Joan relaxed in the arms of her husband, relieved to have her daughters happy and safe for Christmas. Hank gave his wife a snow globe that reminded both of them of their past Christmases in Kansas. Casey and Sara snuggled in bed together at the hospital. Maria entered the visitors' room at the police station, where her mother waited for news about Antonio and Ricardo. Carmen was ecstatic to hear that Ricardo had been found and was fine. Meg visited Tess in prison.
Tuesday, December 28, 1999
Olivia stopped Annie from leaving the warehouse before their score was settled. Annie tried to run, but Olivia grabbed her roughly. Maria visited Tess in jail and said that, in spite of all the things Tess had done wrong, there was one last thing she could do right. She could give Benjy the life he deserved. A tearful Tess said it almost sounded like Maria cared. Carmen was ecstatic to see Ricardo walk through the door. She had known all along that the D.A. had been wrong about Antonio killing him. She knew how much her sons loved one another. Emily told her mother how Sean had been drugged and then seduced by Amy. Bette didn't buy the whole story.
Wednesday, December 29, 1999
Vanessa learned that her father wouldn't be able to make it to the wedding, so Tyus offered to take her down the aisle. Tyus and Michael had a conversation about life, and it seemed like they were becoming good friends. Meg had a meaningful conversation with Sara and Casey. Sara reached a conclusion of living in a fantasy world. Maria and Ben told Benjy about their divorce, and although at first it didn't go well, Benjy tried to deal with it. Meg and Benjy talked. Maria ran into Carmen, who was still claiming that Ben was Maria's future love. Ricardo and Gabi had a heart-to-heart about lying, cheating, and keeping secrets, and they finally reached a place of calm. Gabi told Ricardo that she was leaving Sunset Beach. Gabi then talked to Antonio and shared the news with him, too. Antonio was surprised when Ricardo entered the confessional.
Thursday, December 30, 1999
Maria was reluctant to listen to Carmen, who still claimed that Ben was the man she was destined to be with because the cards showed an English man. While returning home, Maria ran into a mysterious man and had a nice talk with him. She then learned that his last name was English. Ricardo and Antonio talked in the confessional and finally made up as brothers. Annie and Jude flirted while in bed. A.J. congratulated Jude on capturing Annie. Bette feared that Annie might continue plotting against Olivia; however, Annie convinced her that her final plot would be memorable, and Bette realized that Annie had finally had a change of heart. Olivia visited Gregory in jail then shared a heartbreaking conversation of what Gregory's life had turned into. She was disgusted by what Gregory had done. She returned home, where she received the gift that Annie had sent her: Caitlin and Trey back home. Gabi said goodbye to Vanessa as Vanessa was preparing for the ceremony. Amy and Brad talked about Amy's sudden change of heart. Ben was surprised to learn that Benjy and Meg had become friends. He went to the chapel and proposed to Meg.
Friday, December 31, 1999
Caitlin and Olivia had a heart-to-heart. Caitlin said she was leaving for Europe to be with Cole. Jude told Olivia that Annie was the one who had helped him return her children home. Cole made a surprising return to reunite with Caitlin. Amy realized the wrong she had done, and she turned to Brad for comfort. Annie and Meg finally made up after years of fighting. Gabi announced that she was leaving Sunset Beach and then said goodbye to Ricardo, Carmen, and Antonio. Then there was a double wedding -- Meg and Ben, and Michael and Vanessa. Everyone was happy to be with their loved ones. Meg dreamed a little dream -- a fantasy sequence of the entire cast in different roles -- but woke up right there where she'd always wanted to be, in Ben's arms.