About the GH Two Scoops Archives
General Hospital opinion columns from 2019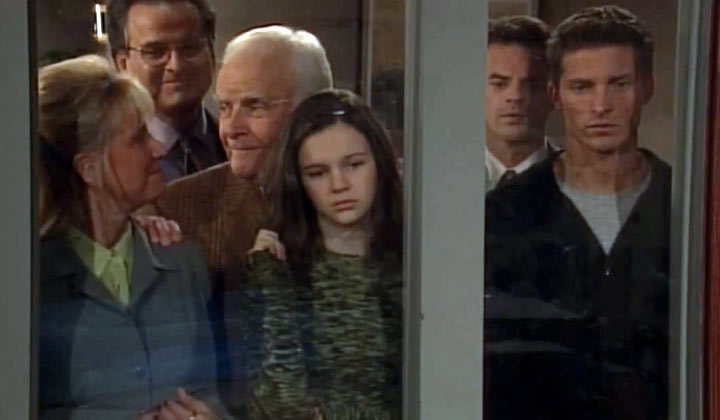 January 7, 2019
GH's past converged with its present as viewers were treated to classic episode, and Jordan closed in on a serial killer who was intent to hide his presence at any cost. Will Laura be caught in Ryan's web? Will Oscar get his dying wish? Will Jason and Sam be able to save Kristina from herself -- and a cult? Our columnist checks in with the first Two Scoops of the New Year.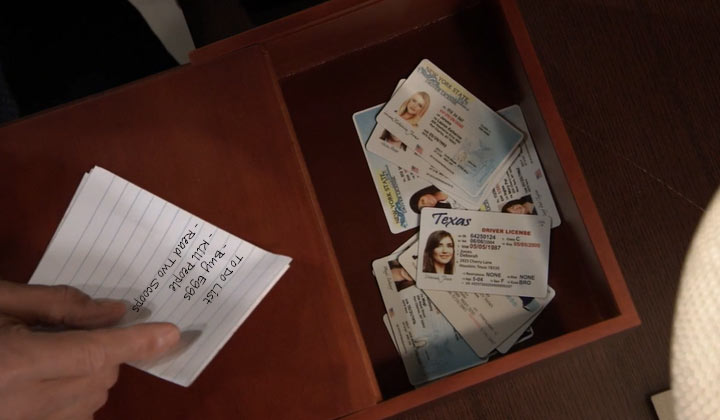 January 14, 2019
Laura's the mayor, Ryan's the serial killer, Anna's gone blind, Obrecht is about to tell Valentin's secrets, and absolutely no one got any weed brownies. A wild week in Port Charles to dish about in this week's Two Scoops!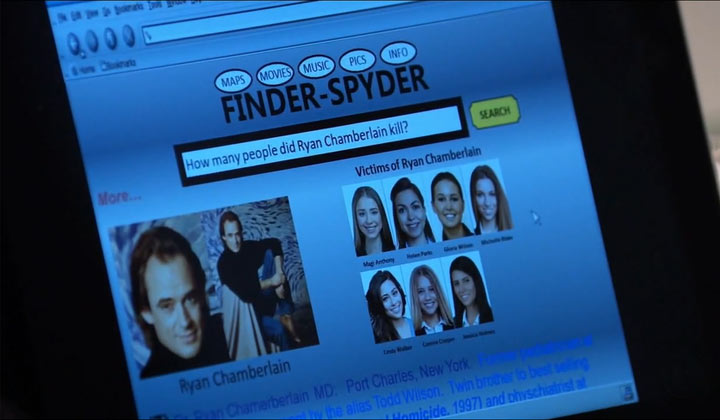 January 21, 2019
Oscar embraced his bucket list, Ryan added to his, and Lulu found herself facing a killer in sheep's clothing. They say to trust your instincts because they are messages from your soul, but what if your instincts lead you astray or your soul is tainted?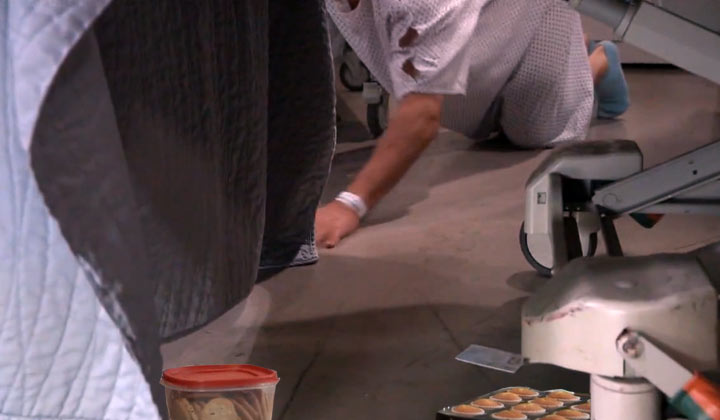 January 28, 2019
An explosive week on GH! People were stabbed! People went blind! Lovers reunited! Spies returned! Kids were trapped! I couldn't look away from my screen! How about you? Let's discuss in this week's Two Scoops.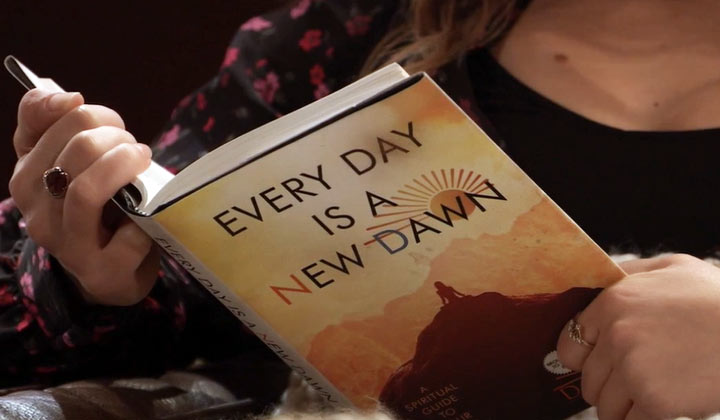 February 4, 2019
Cults with agendas, identical twin blindness, and where in the world is Dante? February sweeps is here, and things are kicking into high gear.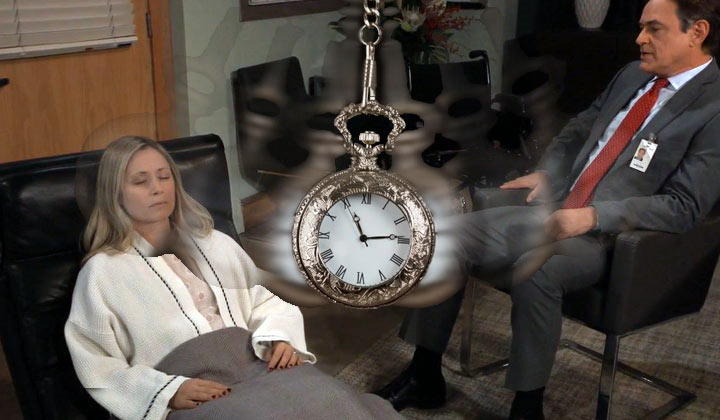 February 11, 2019
You are getting sleepy... sleepy... Or at least our Two Scoops columnist is. Find out what's got her so worked up, and why she won't be seeking out "Kevin" to help her through her issues.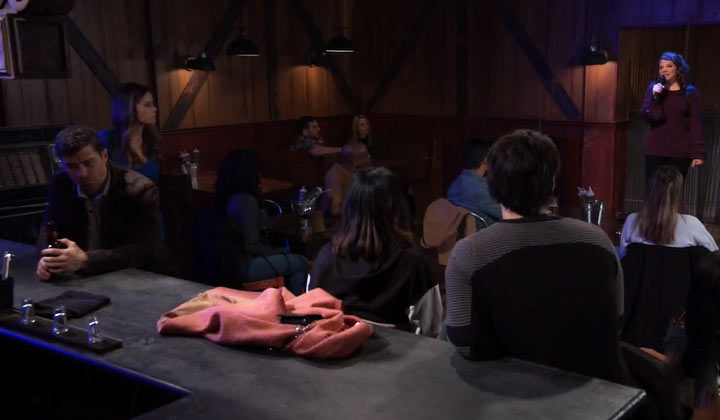 February 18, 2019
As lovebirds exchanged vows and shared chocolates and flowers, visions of murder danced in Ryan's head. Love is definitely in the air, and an unexpected new life begins, but heartbreak and death are never far behind, especially in Port Charles.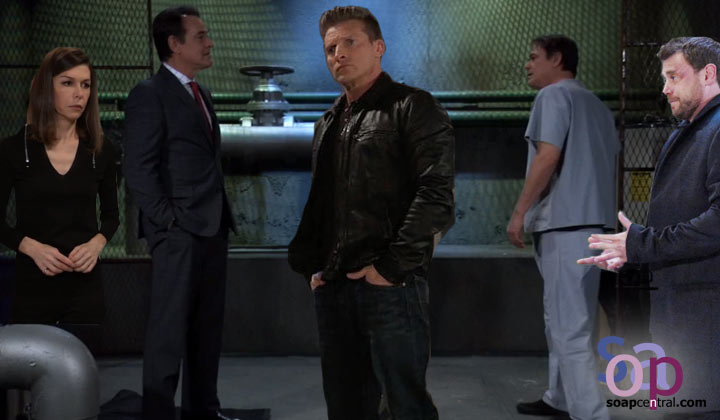 February 25, 2019
Did the last five minutes of Friday's GH make you scream in disbelief? You aren't alone! Shocking twists and turns in another heart-pounding GH Sweeps week to discuss in this week's Two Scoops!
March 4, 2019
All signs point to a treacherous journey as the teens set out on an adventurous road trip to Niagara Falls, Ryan and Ava decide to elope -- unless Carly can throw up a roadblock, and several begin to unravel a deadly mystery. Will tragedy strike before the travelers reach their final destination, or are there a few more slick turns ahead?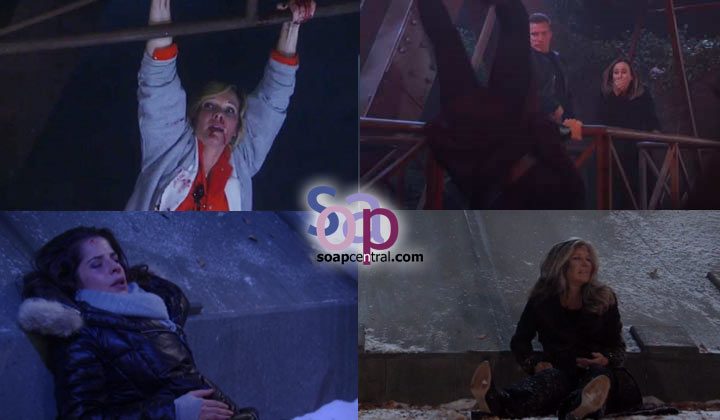 March 11, 2019
Ryan and Ava are falling, Carly is ascending, Franco is recuperating, Oscar is seizing, Alexis is (probably) drinking, Laura is shouting, Jason is shooting, and it seems the whole town is in distress! It was a wild week in Port Charles, and we can't wait to discuss it in this week's General Hospital Two Scoops!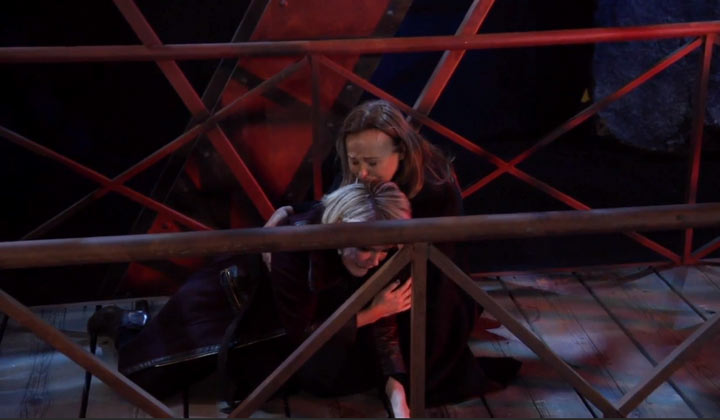 March 18, 2019
Ava drowned her sorrows while craving retribution. Will she get it, or is Ryan gone for good? An action-packed week with the promise of more to come has our columnist eager to dish up Two Scoops of GH goodness.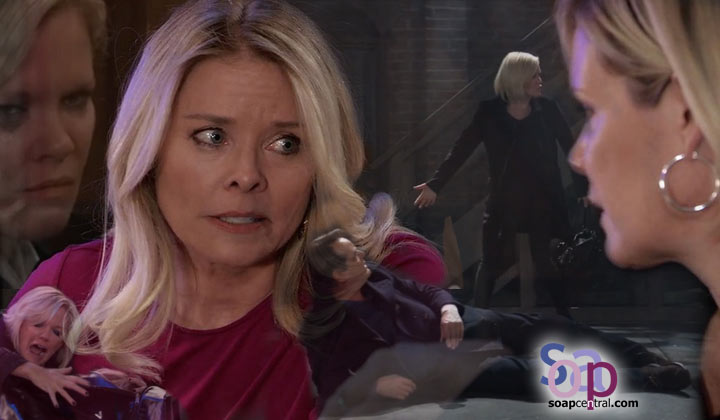 March 25, 2019
Things are heating up as the cult begins to tighten its grip, and the ripples of Ryan's reign of terror continue to shatter lives and torment his victims. Meanwhile, Dante and Lulu's happy reunion might be overshadowed by the fresh scars on his back -- and to his soul. Dark secrets lurk everywhere; it's time to shed some light on them.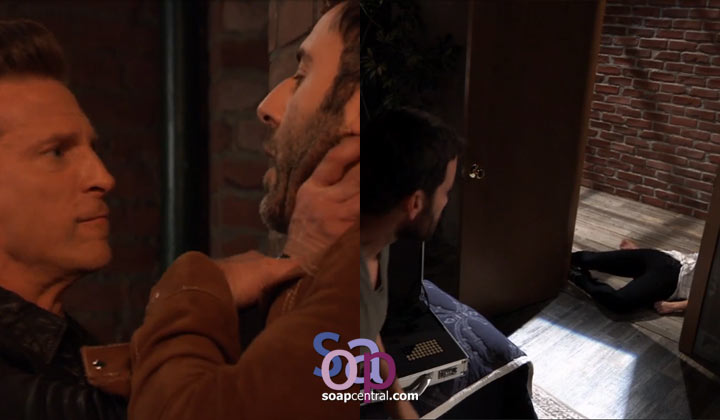 April 1, 2019
Dante came and went. Griffin went and may not be back. Ryan is suspected of heavy breathing but might be dead. Ava is drunk and likely to stay that way. Oscar's time is ticking away. What a sad and disturbing week on GH. Let's discuss in Two Scoops.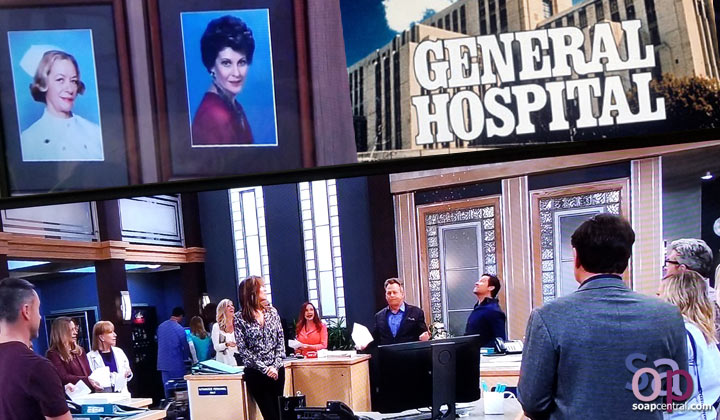 April 8, 2019
Does it feel like Shiloh is being set up to kick off a whodunit murder mystery? Trouble is afoot at Dawn of Day, but across town, Ava is preparing for an epic showdown with a one-handed phantom, while Lulu is taking time off to regroup in Paris. Things are changing behind the scenes and on our screens, so it time to turn and face the strange.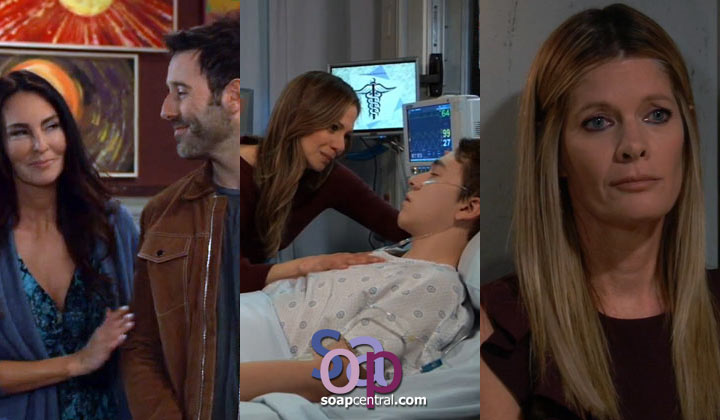 April 15, 2019
The Dawn Of Day cult took center stage this week on General Hospital with their creepy potions and ugly garments, but that's not all! Oscar's cancer is progressing, and hearts are breaking. Casting shakeups are making us wonder who will still live in Port Charles next week! Let's unpack all this baggage in Two Scoops!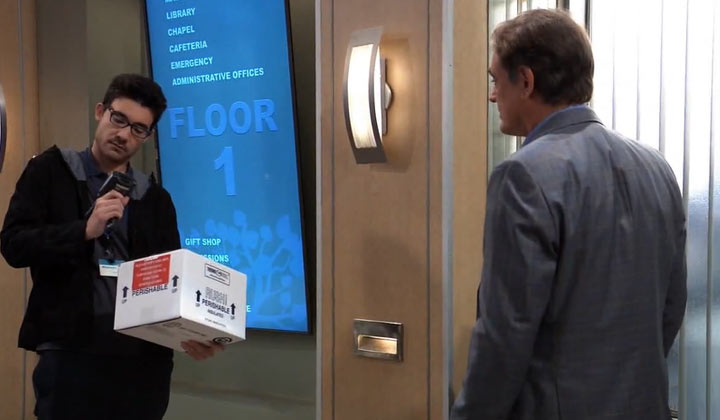 April 22, 2019
Ava is fixing to snare an unsuspecting hare as bait, while Valentin is trying very hard to keep all of his little ducks in a row. With Easter around the corner -- and Ryan in charge of deliveries -- what the bunny brings is anyone's guess.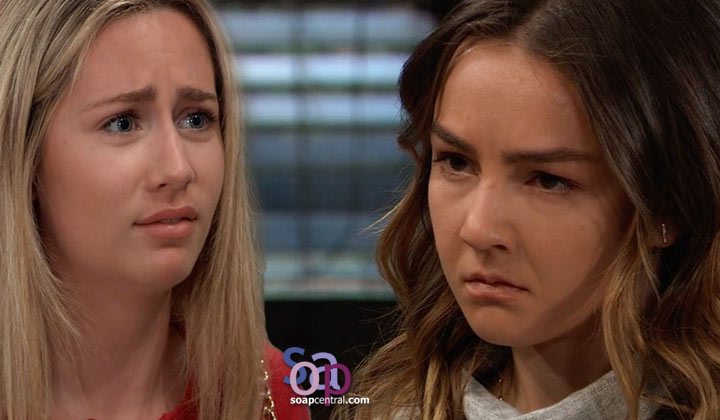 April 29, 2019
Dying, flus, and all manner of doom and gloom filled Port Charles this week. But the viewers of General Hospital found a way to make it fun. What do I mean? Check it out in Two Scoops.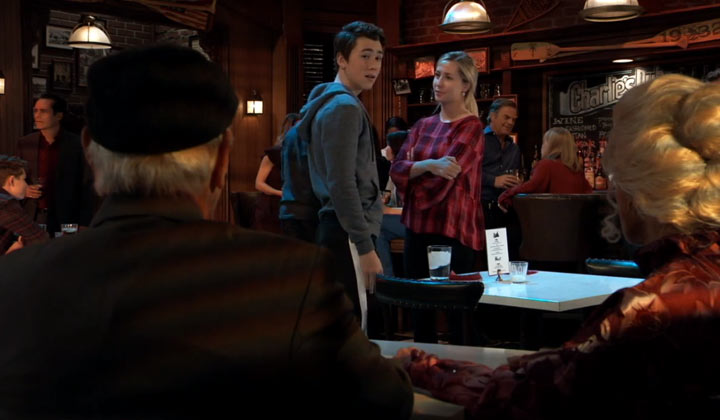 May 6, 2019
There are places we'll remember; some have changed, and some remain. There are also people that we hold dear to our hearts, and two of them returned to welcome Oscar home as his loved ones gathered for a tearful goodbye.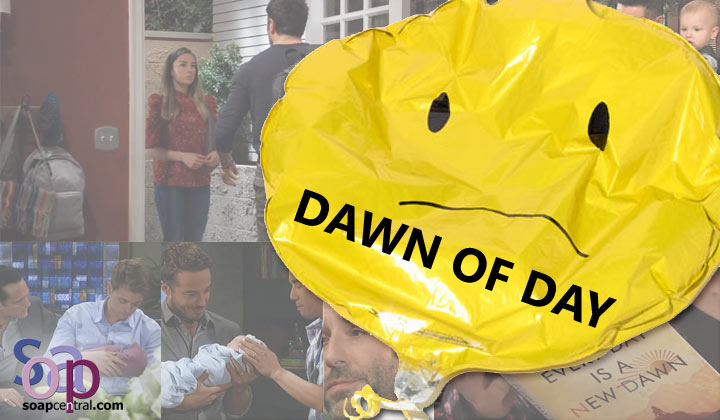 May 13, 2019
Kristina is home, but new ladies keep willfully walking into DOD. Apparently, there is a huge hotel rush in Toronto on a random Friday night. Shiloh has a lump on his head, and Sam may or may not have half of a tattoo. It's a madhouse in Port Charles. Let's discuss it all in this week's Two Scoops.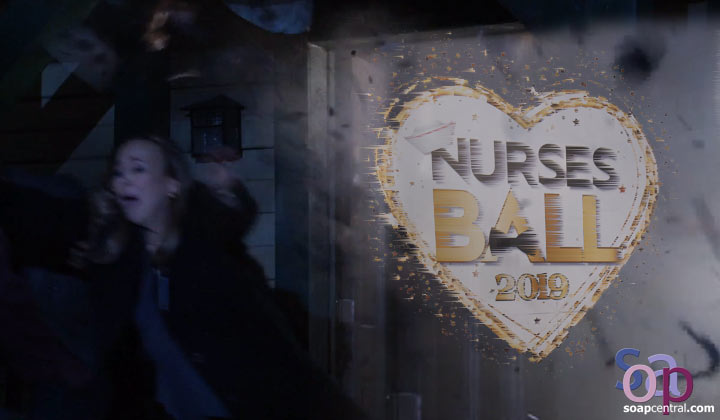 May 20, 2019
As the 2019 Nurses Ball kicked off with an explosive bang and lots of fanfare, Sam flirted with danger of the worst kind, while Ava enjoyed a similar dance with another devil. Can Jason and Spinelli safeguard Sam from Shiloh's lecherous intentions? Will Ryan rear his diabolical one-handed head? Brace yourselves, because what happens next is anyone's guess.