The Bold and the Beautiful Daily Recaps | 2013
The Young and the Restless opinion columns from 2013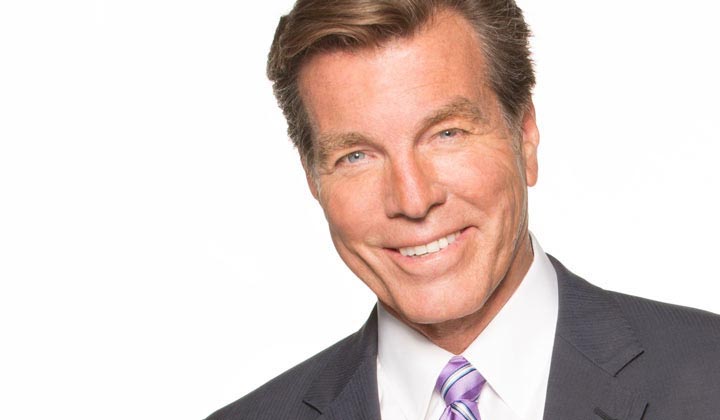 January 7, 2013
Things in Genoa City aren't playing out to your liking? This week's Two Scoops will either have you scratching your head or, just perhaps, win you over to the other side. It's a look at why Y&R is on the upswing in this week's first column of 2013.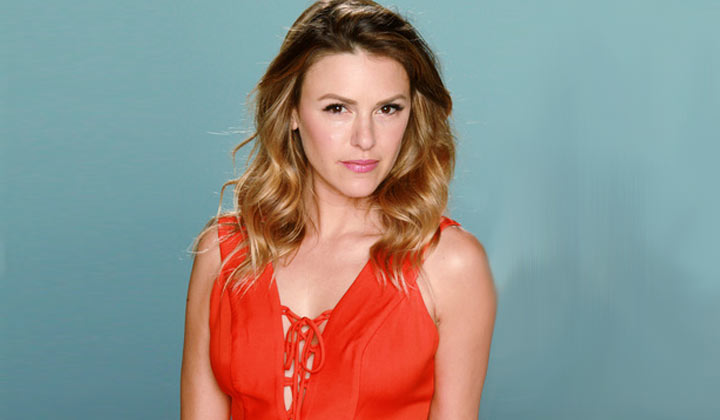 January 14, 2013
Everybody's on the move on The Young and the Restless. Characters are playing musical chairs, changing jobs, partners, and goals. Victor's desperate to get Newman Enterprises back, Chloe and Kevin have figured out how to keep the duffel bag of money, and Nick and Avery are in romantic bliss -- at least until Dylan McAvoy appears. Finally, what's going on with Jabot? Talk about musical chairs in the CEO's office! When the music stops, you'll want to make sure you have a seat pulled up to read this week's Two Scoops!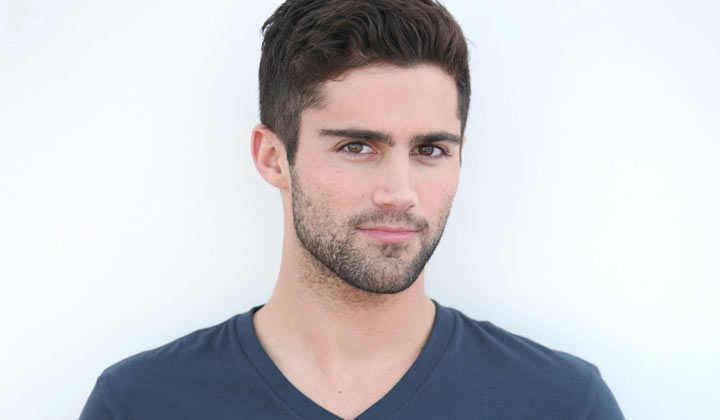 January 21, 2013
In Genoa City these days, around every corner lies another delicious secret, or an unexpected twist. It seems almost nothing is the way it appears. Will relationships fall apart and new ones form -- or can your favorite couples find a way to stay together? Don't get it twisted -- it's just this week's Two Scoops.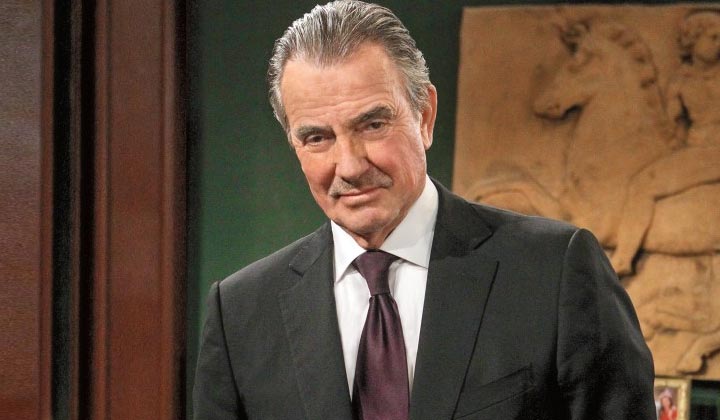 January 28, 2013
Will Darth Victor ever stop with his reign of terror? Victor is a man without a conscience, even though Katherine and Nikki excuse his actions. Adam is just like dear old Dad, losing Chelsea because he's obsessed with Newman. Jabot is a revolving door of executive shenanigans, and Kevin and Chloe don't seem to know the difference between good and bad. Fen needs a therapist, and his parents need a clue. But at least Christine is back, and Dylan McAvoy is on his way.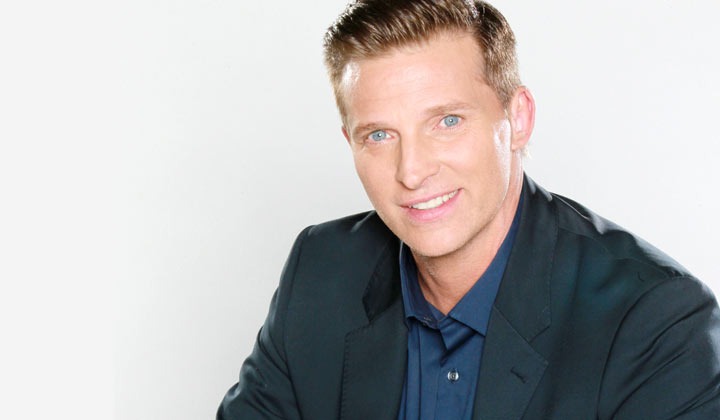 February 4, 2013
The Genoa City waters might look calm and relatively tranquil, but beneath the surface, the undercurrents are running so fast and furiously, you'll need a life jacket to keep abreast of all the twists and turns!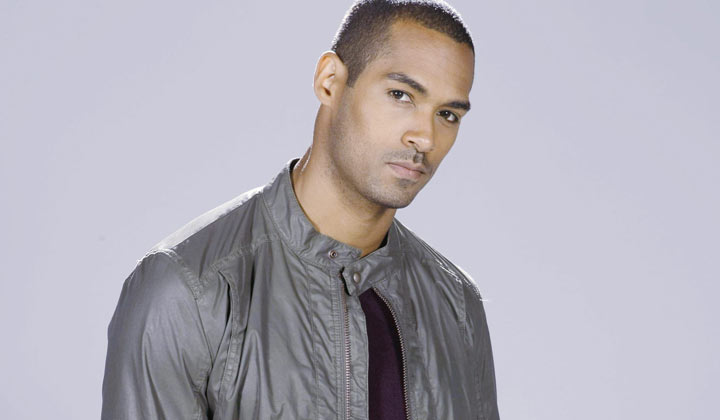 February 11, 2013
The triangle between Nick, Avery, and Dylan gained momentum this week. Lauren is about to lose it, and Nikki and Kay may be seriously ill. Check out this week's Two Scoops to find out what's going on with these characters, the ones who are about to explode, and the ones who will suffer the consequences.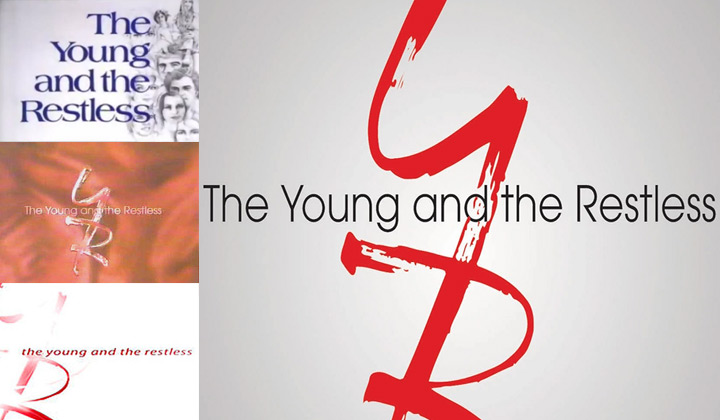 February 18, 2013
The ties that bind Genoa City families together are often tenuous. This week finds some family ties near their breaking points, while others have been strengthened by adversity. Is blood thicker than water? Find out when we check out some of Genoa City's most prominent families in this week's Two Scoops.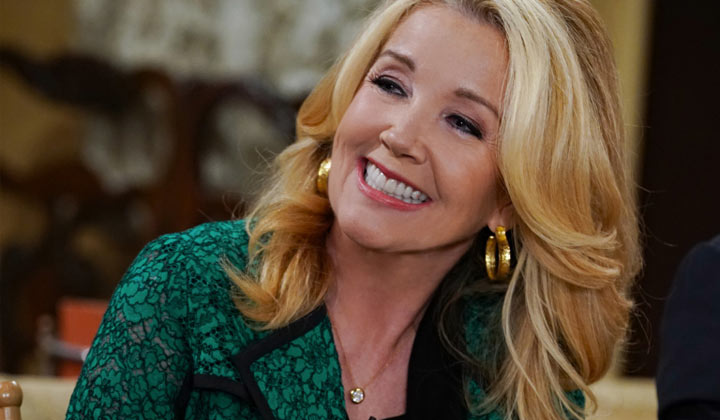 February 25, 2013
There are no straight shooters in Genoa City. Jack, Victor, and Nikki are all iffy about honesty. Lauren is lying to Michael. And will Chelsea ever tell Adam the truth about the baby? We're telling lies, sweet little lies, in this week's Two Scoops.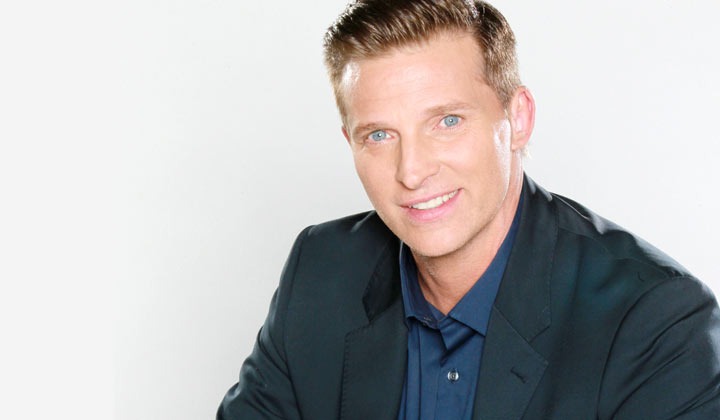 March 4, 2013
Six degrees might separate people in the real world, but in make-believe Genoa City, it's a small world, after all. From the newest arrival to the oldest long-time resident, nobody is a stranger, and everybody knows everybody else's name -- and business. Are many degrees from Genoa City are you? Find out in this week's Two Scoops!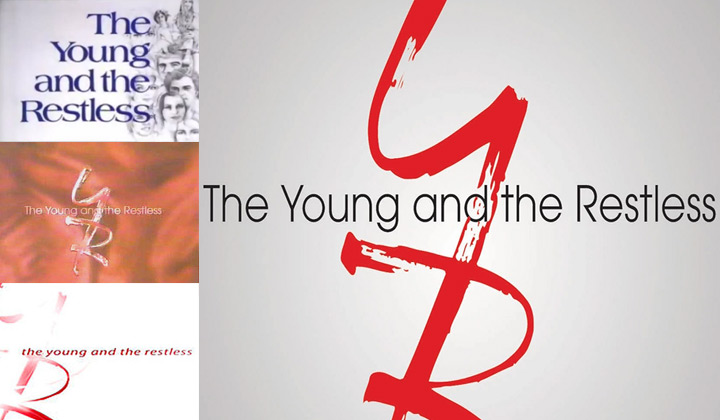 March 11, 2013
Lauren Fenmore is out of control, cheating on her husband with an Italian stallion and flirting with disaster. Meanwhile, Nikki's been hospitalized but is going to get a wedding a day from Victor. Will romance be the right medicine? Take a Two Scoops and call us in the morning.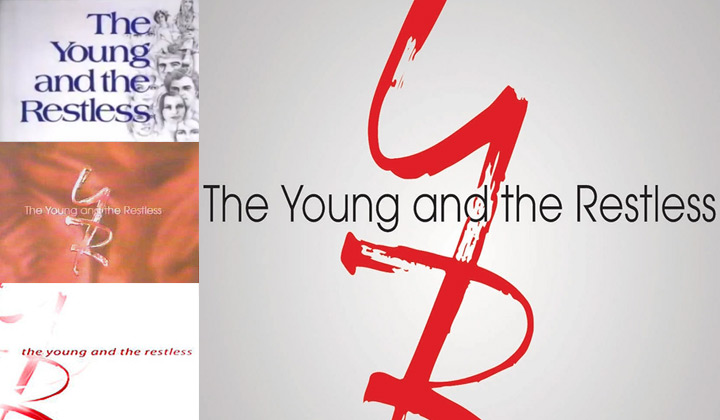 March 18, 2013
Wow, has it been 40 years already? For the past 28 years, our Two Scoops columnist has rarely missed a minute -- even when she wasn't completely thrilled with all the stories. But she's still watching, and still a big fan. We toast the next 40 years in this week's Two Scoops."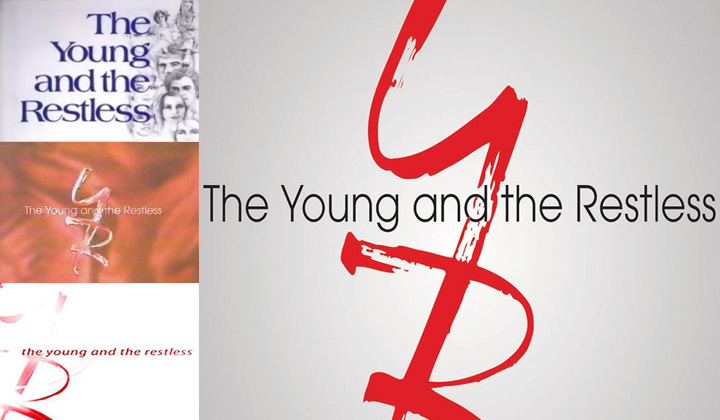 March 25, 2013
Nikki and Victor's wedding reception had everything you could possibly want: champagne, bombs, surprise guests, and... murder. Okay, so maybe not everything you'd want. Still, it's time to toast the happy couple in this week's Two Scoops.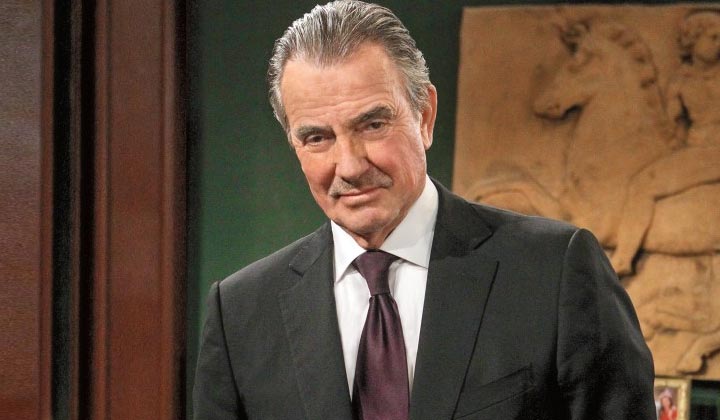 April 1, 2013
It's been 40 years, but the special anniversary intros and the men (and women) of Genoa City are making viewers fall in love with Y&R all over again. It's the men, our Two Scoops columnist believes, who have really stepped up their game. This week it's a toast to the men of Genoa City.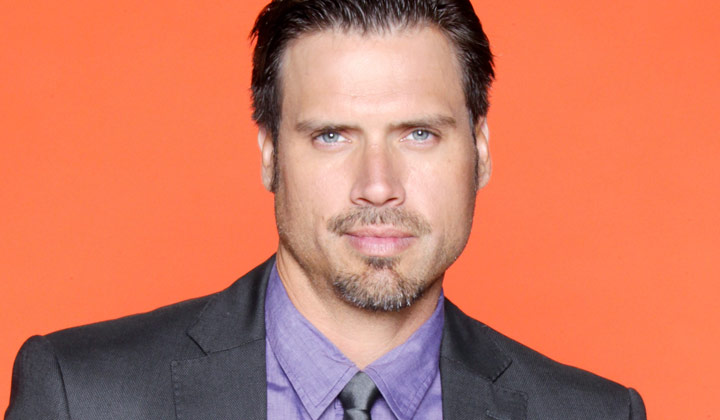 April 8, 2013
Bitter enemies join together for a common cause, and Nicholas Newman offers a very interesting proposal. Catch up on all of lies and secrets in this week's Y&R Two Scoops.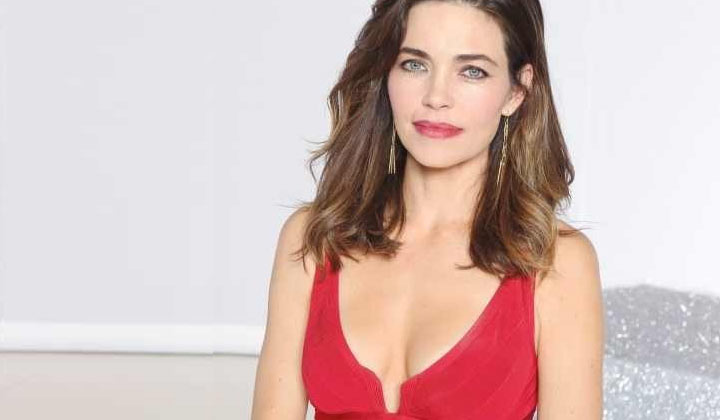 April 15, 2013
Spring has sprung, and with it the Genoa City air is permeated with the sweet smell of baby powder, the bold scent of business, or another odor altogether as smooth talkers attempt to entice vulnerable women into their sticky webs. Join us for this week's scratch-and-sniff edition of Two Scoops!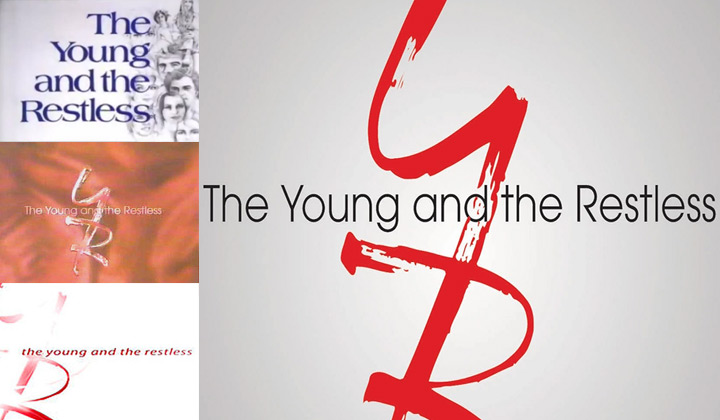 April 22, 2013
A birthday celebration and a poker game raise the stakes in the loves and lives of the citizens of Genoa City. In this week's Two Scoops we up the ante, and go all-in to remember our friend and columnist, Allison J. Waldman.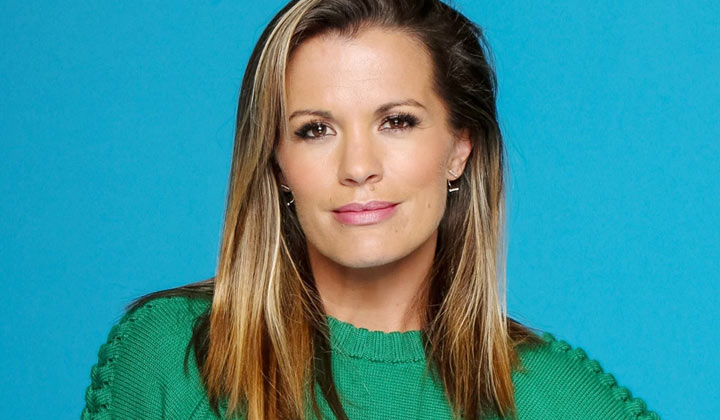 April 29, 2013
No matter how long it takes to arrive, karma is still a female dog that brings with it plenty of pain for those on the receiving end of it. For some of our conniving Genoa City friends, the pain has only just begun. Get ready for a little turnaround in this week's Two Scoops.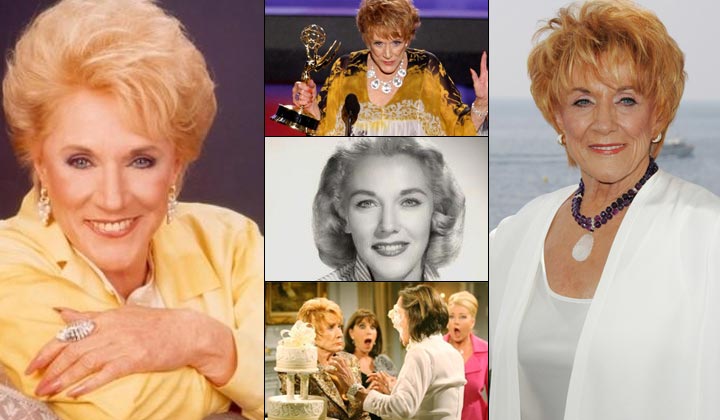 May 6, 2013
A beloved icon returns with a dramatic flair, while a chance of a lifetime of love slips away when a ring is removed. All of this, plus a look at Y&R's Daytime Emmy nomination domination in this week's Y&R Two Scoops column.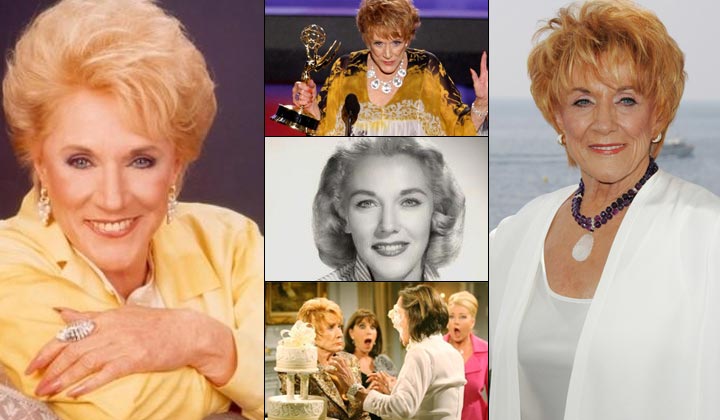 May 13, 2013
Jeanne Cooper has left her mark in Genoa City -- and in our minds and hearts as well. Despite her tiny stature, she has been larger than life. We will miss you, Mrs. C. A farewell to Mrs. Chancellor and a look at other happenings in Genoa City, this week in Two Scoops.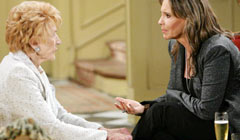 May 20, 2013
While one character takes advice from a weird, drunk guy, another is a big fan of the woo in a week filled with heartbreak, a mistaken arrest, and some very powerful baby-making candles. All this and more in this weeks' Two Scoops.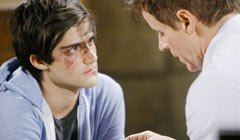 May 27, 2013
Have you ever strayed away from Genoa City only to return? What was it that got you to tune back in? This week, a long-time fan shares why she's returned home in a special Two Scoops column.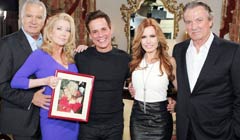 June 3, 2013
Crazy hijinks, floundering relationships, baby desires, and how will a favorite's return impact story? Plus, a final farewell to a beloved friend, in this week in the Y&R Two Scoops column.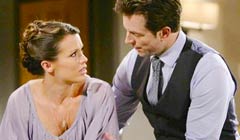 June 10, 2013
A fledgling Two Scooper returns to the crimson lights of Genoa City and reconsiders a recast, reflects on coming change, ponders paternity, opines on the bribability of lab techs, speculates on the mysterious psyches of a few imperfect denizens, and responds to fan feedback.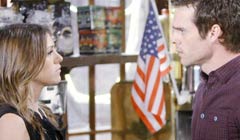 June 17, 2013
Paternity issues, more paternity issues, and the search for the epic love -- as one huge secret is revealed, while other secrets remain hidden. It's a story of pain and heartbreak in this week's Two Scoops column.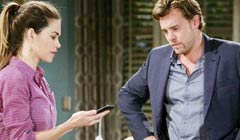 June 24, 2013
A fairy tale from long ago and far away casts a spell on Genoa City residents. Billy bets a bundle on the queen of hearts. Doug Davidson gets some long-overdue recognition. A fan predicts the future. Plus, a report on how Father's Day was celebrated in Genoa City.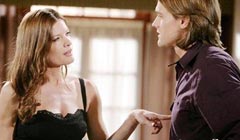 July 1, 2013
As one flawed husband battles his addiction, a beloved couple battles to regain what they had lost, while a mother battles (and loses) with good common sense to protect her daughter. Hope, heartbreak, and a behind-the-scenes Y&R special discussed in this week's Two Scoops.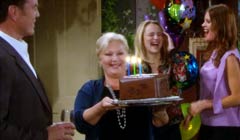 July 8, 2013
As fireworks splashed across the skyline of Genoa City, secrets and lies were exposed: Cane confronted Jill's underhanded advances, Summer's paternity was revealed, Phyllis made a wrong move, Dylan's blast from the past proved to be a nightmare, and Adam may or may not have turned the tables on Victor's mole. Get ready for Oohs and Ahhs in this week's Two Scoops.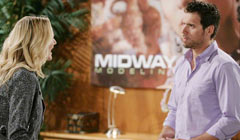 July 15, 2013
Spiritual guidance, some good advice from a very unexpected source, and Jack and Summer suffer the pain from the reveal of a huge secret. It's time for angst and drama in this week's Y&R Two Scoops.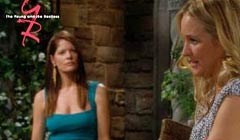 July 22, 2013
While some of Genoa City's denizens made plans to beat the heat, others beat feet to a grand gala. Michael packed heat for his confrontation with sleazy Carmine. Nick beat a hasty retreat after a big reveal, and Sharon made grave comments to her dead daughter that Phyllis overheard.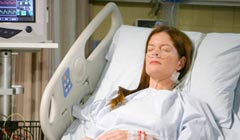 July 29, 2013
Will Sharon's actions have consequences? Has Carmine gone too far? Is there buzz in the Genoa City blogs? Have 'the redhead and the kid' finally made amends? Obsession, a flight down the stairs, and a surprise guest appearance by a glittery statue, in this week's Two Scoops.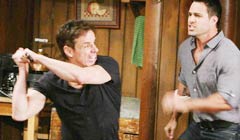 August 5, 2013
Imaginations ran wild in Genoa City as Jack, along with Phyllis' close friends and family, faced life without her. Sharon took advice from her imaginary daughter, Cassie. Carmine imagined that he could still have a life with Lauren. Lauren and Michael imagined that their family could finally be happy. Melanie imagined big bucks from her lawsuit. Billy imagined Adam's downfall. Adam imagined that he was invincible. Chelsea imagined that she could lie to Dylan and be happy. The Winters clan imagined the worst after new posts by the GC Buzz blogger hit the internet.
August 12, 2013
Find out which characters have their fairy tale wedding, which characters dress as fairies, and which character just flat-out lives in a fantasy world in this week's Y&R Two Scoops.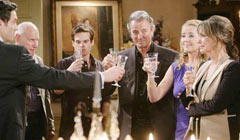 August 19, 2013
A storm signaled Katherine's homecoming. No muss, no fuss, no hospital needed for birthin' Chelsea's baby. Billy used history to woo Victoria. The blogger struck again. Could Carmine be Billy's evil twin? Victor backs Adam, or does he? Fans vent about Melanie's lies.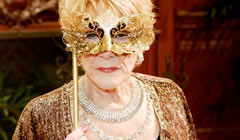 August 26, 2013
As the mystery of Sharon's bizarre behavior deepens, Jill attempts to solve a riddle, and loved ones react to a beloved character's exit, this week on Two Scoops.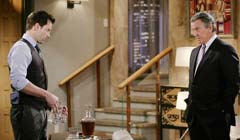 September 2, 2013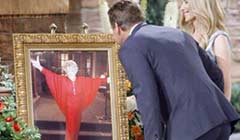 September 9, 2013
As loved ones cherished the memories they had shared with a truly inspirational champion, a couple unexpectedly decided to "seize the day" to begin new memories of their own, on this shortened but very special week. And Adam finally learned the truth! All this and more in this week's Two Scoops.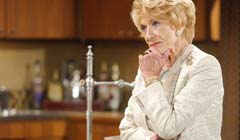 September 16, 2013
A Two Scoops scribe shuffled the cards for Genoa City royalty. Adam showed his aces. Victor played a trump card. Dylan lost his finesse. Avery had to pass while Nick waited at the altar. Katherine's will was a surprising trump coup for one unassuming heir. Jack defended two damsels in distress.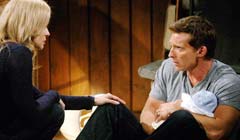 September 23, 2013
As one character battles for custody and parental rights, another character fights with his own personal demons, and yet another confronts the truth of her feelings about a past love, this week in Two Scoops.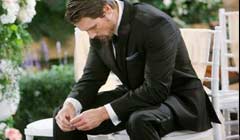 The weather forecast for Genoa City, Wisconsin, is cloudy with a chance of heartbreak. Join our Two Scoops columnist Boone as she talks about the cold front that has descended upon town and how this autumnal shift may lead to a winter of discontent.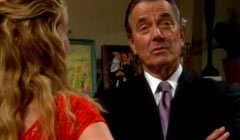 October 7, 2013
As one mother searches desperately for her son, another seeks to learn the truth about her son, while a couple looks for answers to their son's illness. And a father disowns his son -- again, this and more on Two Scoops.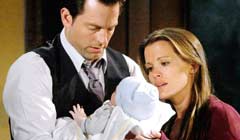 October 14, 2013
Happiness and tragedy collide in this week's Two Scoops as sons rose and suns set for the citizens of Genoa City. Corporate intrigue pitted father against son. Viewers predicted the future in a spoiler alert. One resident lapsed into a coma as another began to emerge from one.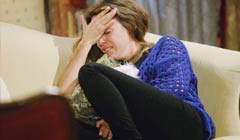 October 21, 2013
Outraged fans scream over the tragic death in a senseless hit-and-run of yet another young girl. While her parents grieve, will one ever be able to get past her loss, as the other grapples with his guilt in her demise? This week in Two Scoops.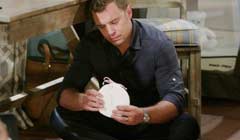 October 28, 2013
Enough of the doom and gloom says this Two Scoops scribe as she muses on Dickens and explores the plights and plot holes that transverse the soapiverse in her never-ending quest to find truth, justice, and a happily ever after for all.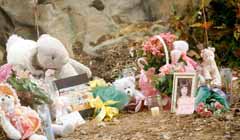 November 4, 2013
A community grieves as we all say a final farewell to a beloved young girl who was always full of giggles and joy. Will smiles and laughs return? And will Genoa City ever recover from this terrible loss? This week on Two Scoops.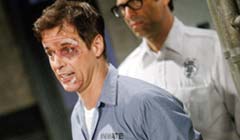 November 11, 2013
Trouble is on the horizon for many Genoa City denizens. Some have it, and some want to cause it. This week's Two Scoops gives the lowdown as Jack and Jill plot against Victor, the Baldwins go from dire to worse, Adam continues to torture himself, Nikki reaches out to Dylan despite Victor's disapproval, and Nick and Sharon grow closer after a cold experience and a hot memory.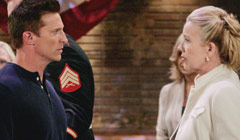 November 18, 2013
A special salute to our courageous veterans! And a beloved character makes matters even worse with his latest brainstorm. Plus, loved ones celebrate Abby's birthday, all this week on Two Scoops.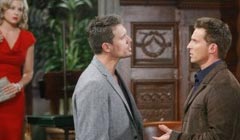 November 25, 2013
With Thanksgiving on the horizon, Genoa City residents turned to family matters. The Abbotts showed off their class, while the Newmans showcased their crass. Will this be a peaceful, happy holiday or will someone soon be carving out some trouble for them? Get ready to gobble up this week's Two Scoops!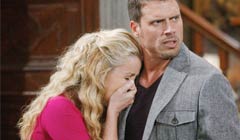 December 2, 2013
As we all give thanks for our loved ones, both real and fictional, one character reveals her huge secret at the expense of another who loses his faith in everything that he had believed to be true. Plus, a father continues to try to heal over his major loss. All this and more on Two Scoops.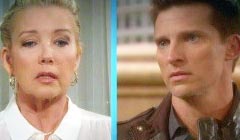 December 9, 2013
It was the best of times and the worst of times as Genoa City residents wrestled with guilt, anger, and acceptance. Some sought the path to redemption and others trod the road to deception. One got an earful as secrets spilled over. One man looked for atonement while another roared in rage. A few were blessed with moments of fleeting happiness.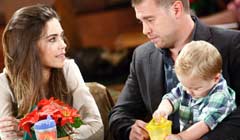 December 16, 2013
A romantic anniversary dinner for one couple! A chance of renewed love for another couple! And a crazy, magical music box that is more than it appears. All this and more in this week's Two Scoops.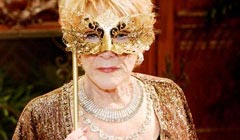 December 23, 2013
Ring out the old, and ring in the new! It's that time again -- time to review the good, the bad, and the ugly from the past year in Genoa City. As we reflect on past memories, we can only hope for better and happier times to come for our beloved characters in the new year. Welcome to Teddi's Best and the Worst Two Scoops.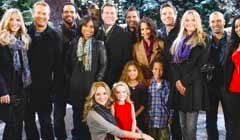 December 30, 2013
After a record 25th year as the highest rated soap, did The Young and the Restless soar like an eagle or wobble like a turkey in a season that was gobbled up by tragedy and loss. Read a Two Scoopers take on the best and worst of 2013.