Y&R Two Scoops: Two Scoops Archives for 2014
The Young and the Restless opinion columns from 2014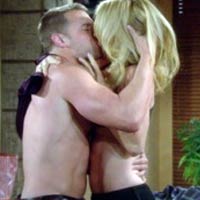 January 6, 2014
If The Young and Restless were a football team, which one would it be? Consistently number one, like the New England Patriots; by the wayside, like the Baltimore Ravens; led by a veteran, like the Denver Broncos; or hurting, like the Green Bay Packers? If football and soaps are not your ticket, skip directly to the New Year's Resolutions!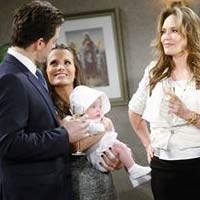 January 13, 2014
Guilt plagued several characters as they tried to move on with their lives. A father threatened to destroy his son to gain access to his grandson. And then there's that crazy, mysterious music box! All this and lies, secrets, and deceit (oh my!) on Two Scoops.
January 20, 2014
Will Adam manage to evade the slammer and get on a plane to Paris with his family before Billy balances the scale of karmic justice? Will Summer's high on energy pills be a catalyst for Jack to launch a successful attack on Victor? Is Alex suffering from DID, or has he morphed into an undercover nark. Read along as this week's Two Scooper channels Madame Zelda to predict the future for residents of Genoa City.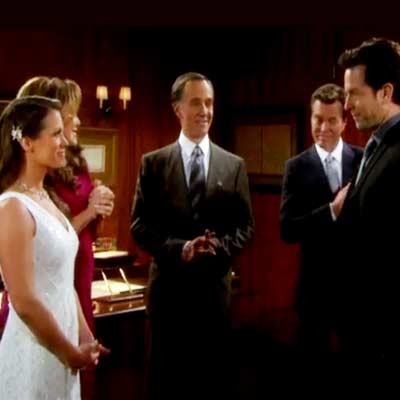 January 27, 2014
A rivalry escalated after one young lady's scary fall down the stairs. A man refused to take the path of the least resistance to learn more about his father. The truth about a loved one's death drew closer to being revealed. And could a wedding finally happen? To find out more, read this week's Two Scoops.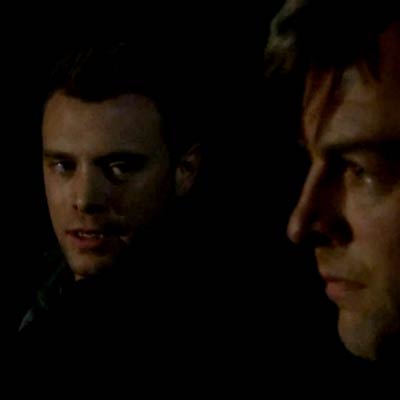 February 3, 2014
Say the magic word and presto-changeo, two men crash and burn. One runs, while the other lies hurt in a fiery crash. One villain returns from the dead, and another returns from Indiana. A couple reconciles while their stalker evades detection. Two women and a baby make a daddy-mama plus two. Take a magic carpet ride as February sweeps into Genoa City and the residents clean house.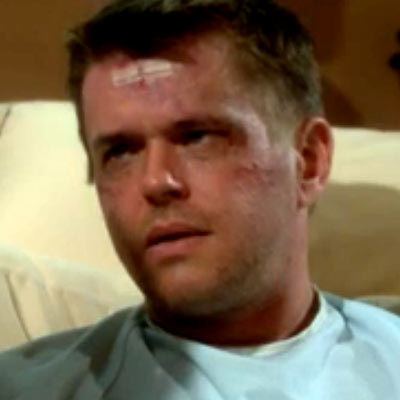 February 10, 2014
Someone connected with Delia's sad fate lived...and someone died? The mystery of Jill's music box continued. And a not-so-friendly face returned in the nick of time to free a loved one. To find out more, read this week's Two Scoops.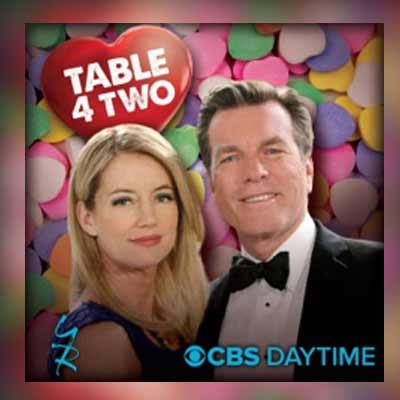 February 17, 2014
It wasn't all hearts and flowers as citizens celebrated Valentine's Day in Genoa City. Grief and joy walked hand-in-hand at the gala for the Delia Project. Kelly whined, Chelsea pined, and Lily made a discovery that put lives at risk. Nikki stood up to Victor as Abby put Tyler on notice. Chloe lost touch with reality and booked a cozy journey for two.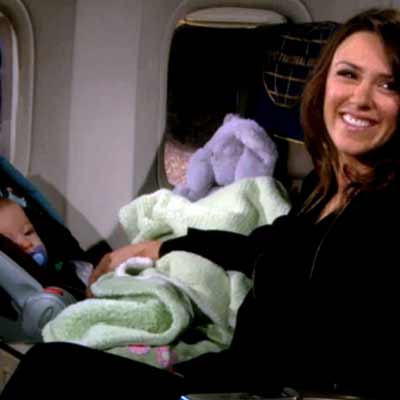 February 24, 2014
The return of a much-missed beloved and deceased child! (Or was it?) A secret one-night tryst revealed. And too many heroes...not enough villains. To find out more, read this week's Two Scoops.
March 3, 2014
One couple broke up; some couples had steamy sauna sex, while others went to the mattresses or punched bags in the Athletic Club. Chloe tried to embrace the Baldwin family tradition of prison while Colin tried to embrace Jill, but Jill didn't tumble for his charm. This and more as Genoa City residents recover from recent shocking events and this Two Scooper takes stock of what more's in store.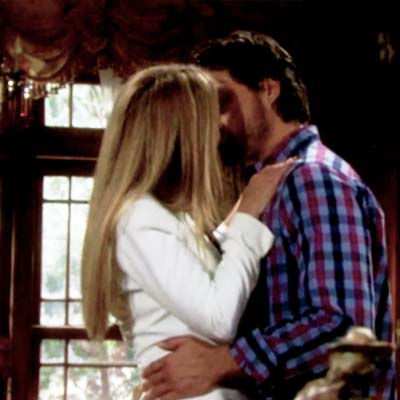 March 10, 2014
Less than honorable intentions suddenly skewed one character toward honorable territory, the ongoing (and never-ending?) saga of the magical music box played on, and storyline resolutions blazed at record speed! Read our columnist's opinions and see if you agree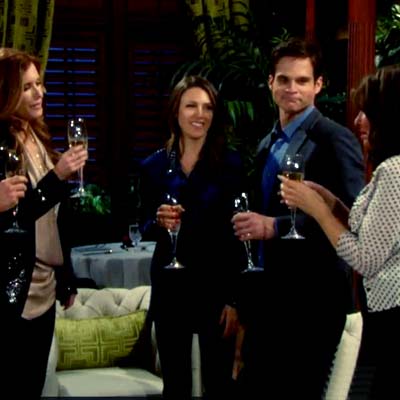 March 17, 2014
Sharon and Nick grew closer as Sharon closed in on the truth about ghost Cassie. Victoria tried to save her marriage, but the ghost of Billy's affair kept them apart. Victor thought that Chelsea was seeing ghosts but agreed to search for Adam anyway. Lily refused to give up the ghost of spites past. Against all odds, Kevin thought that his marriage to Chloe had a ghost of a chance.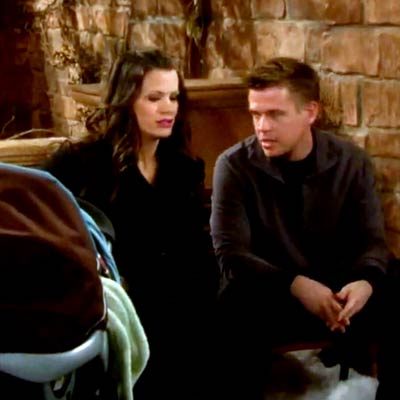 March 24, 2014
March Madness is here! But basketball has nothing on madness like our favorite soap does, including Sharon's very real (not imaginary) dilemma! Chloe also teetered on the brink herself. And, of course, the meaningful moments of the magical mystery music box. Madness indeed! To find out more, read this week's Two Scoops.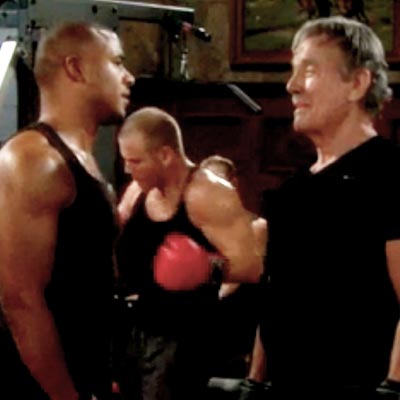 March 31, 2014
Sharon took desperate measures to end her madness. Dylan and Avery were caught up in the madness of love, as were Colin and Jill. Chloe and Billy struggled to recover from the madness of grief while Victor wondered if Chelsea was mad to believe that Adam lived. Kelly remained just plain mad, despite Jack's apology, and Victoria couldn't decide if she was mad for, or mad at, Billy.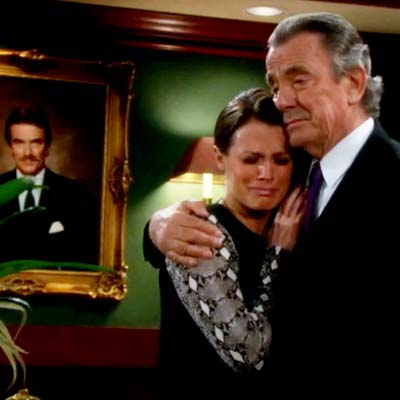 April 7, 2014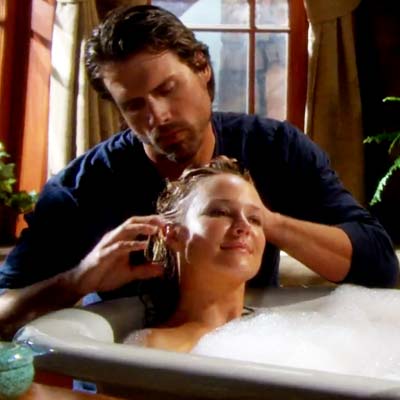 April 14, 2014
Victor's business troubles had connections in the past, present, and future. Jill and Colin contemplated past and present attraction. Neil's hopes for a present and future with Leslie were dashed. Sharon got ECT, and ten years of past craziness disappeared. Lauren got a blast from the past while Michael contemplated the future perfect.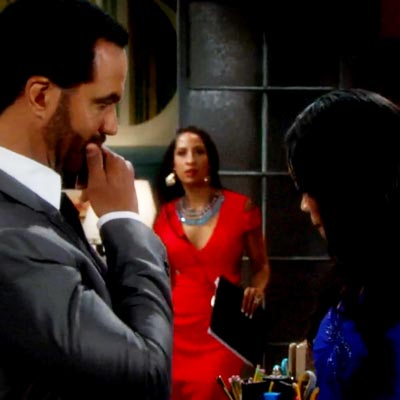 April 21, 2014
Fisticuffs and a catfight at Chelsea's fashion show! Familiar faces are spotted behind the scenes and beyond! Have we slipped into a parallel universe? To find out more, read this week's Two Scoops.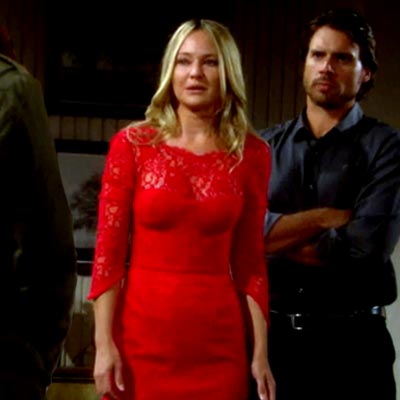 April 28, 2014
Victor had to take two steps back when the Cassie imposter stepped forward to confirm his connection to her. Sharon and Nick took two steps forward but may have to step back when Summer's paternity is finally determined. Jack and Kelly took giant step forward when they kissed. If Devon steps up with Hilary, will Neil step down?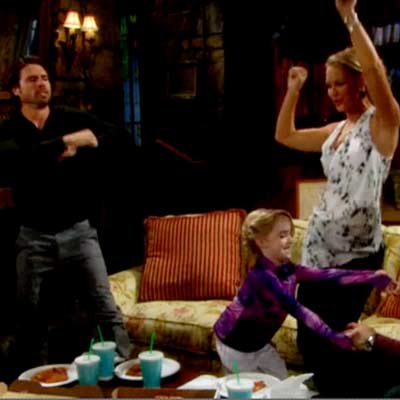 May 5, 2014
A familiar (and not imaginary) young lady's identity is revealed! Dancing, prancing, and even bursting into song! And has Chloe finally gone over the edge? To find out more, read this week's Two Scoops.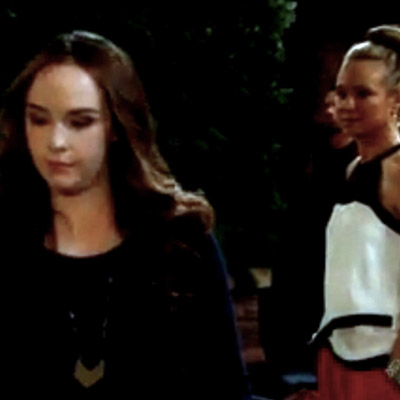 May 12, 2014
Victoria found out that she was pregnant. Nikki stood her ground in defense of her children. Chloe tried to procreate with Billy in the vain hope of recreating Delia. Chelsea agreed to keep Victoria's pregnancy secret, despite what had happened when Chelsea hid hers. Abby gushed about having babies, Lily acted like a baby, and Kelly cried like a baby as the women of Genoa City found out what Mother's Day had in store for each of them.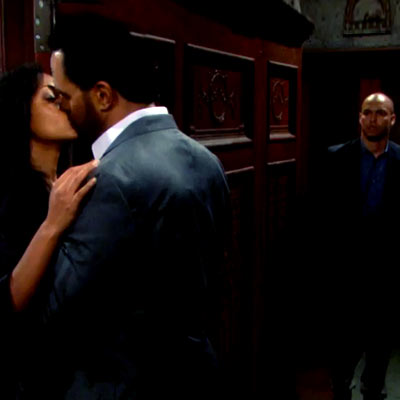 May 19, 2014
A clandestine tryst is suddenly not so hidden! Sharon remembers her big secret -- or does she? Is there any help (or hope) left for Chloe, a.k.a. cuckoo bird? To find out more, read this week's Two Scoops.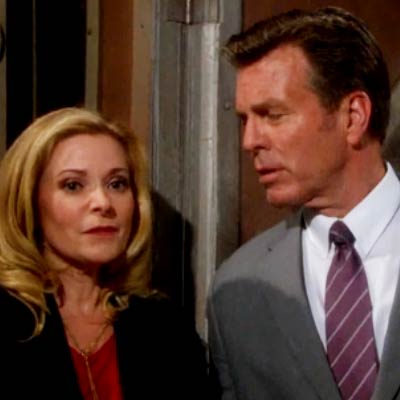 May 26, 2014
Good news for fans as Phyllis and Billy are recast. Chloe slip slides away. Jack and Kelly slide beneath the sheets and do the horizontal tango. N'Heel and Hillabeans are apt, fan-created nicknames. Ditto, Dullen. Buckle up for a bumpy ride as this Two Scoops diva dishes the dirt on a week that for the first time in more than a year knocked Y&R out of the top spot on her 'Do First' list.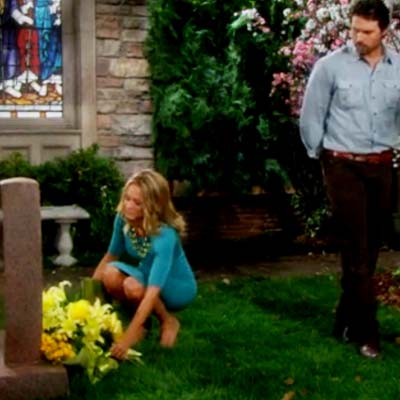 June 2, 2014
Heroes wearing white hats and men in black! The mystery of the music box is solved at long last in an unexpected way! And we bid a fond farewell to Chloe who finally wants to get better -- or does she? Catch up on the latest in this week's Two Scoops.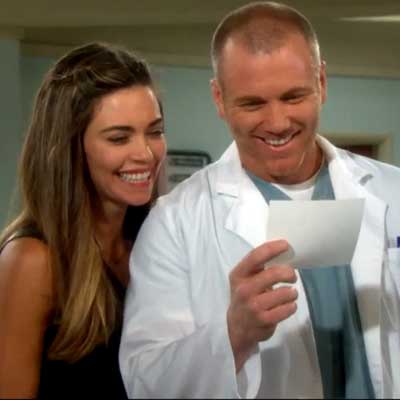 June 09, 2014
It was a farewell to arms for Devon's fantasy about Hilary. Victor was ready for Nikki to return home, but Nikki said that love, though a many-splendored thing, was not enough. Colin and Jill ended the war of the roses and found splendor in the chandelier. Summer continued to search for Mr. Right but may have found Mr. Goodbar instead. This and more in this week's Two Scoops.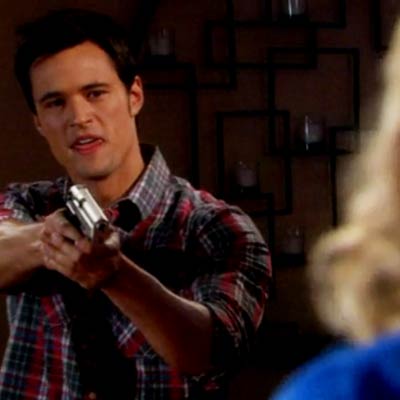 June 16, 2014
A secret is finally revealed! Dylan and Paul to the rescue of a damsel in distress! Shots are fired, but who is the one hurt? And a happy Father's Day celebration! Read more in this week's Two Scoops.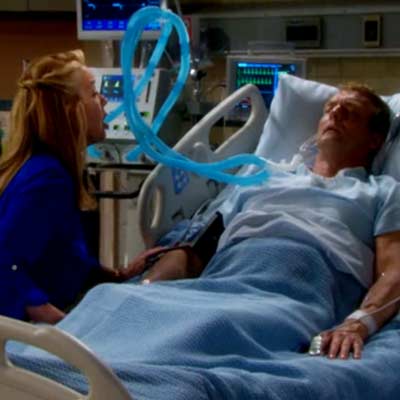 June 23, 2014
Intrepid reporters Lois Lane and Jimmy Olsen stalk a story Down Under as Paul gets closer to heaven and Dylan learns the truth. Abby succumbs to the effects of SOWCAS as Boone explains how Soap Opera Weird Chronological Aging Syndrome has insidiously insinuated itself into the lives of Genoa City's denizens, making both math and age irrelevant.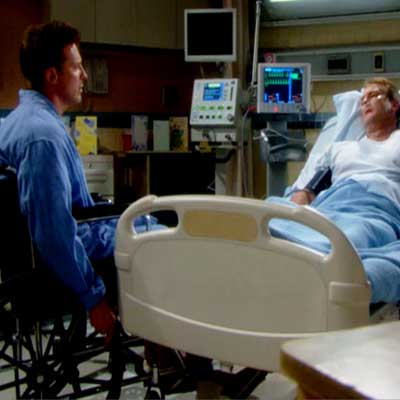 June 30, 2014
Nikki confirms that Dylan is Paul's son! Dylan to the rescue to save Paul's life! Will Stitch's secret ever come out? And sparkling evening gowns, glittery trophies, and shimmering winners! Read more in this week's Two Scoops.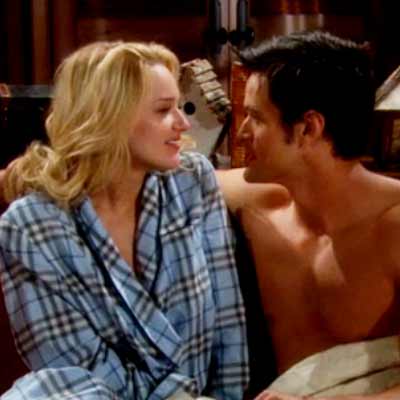 July 7, 2014
Summer in the city took a romantic turn as Hilary and Neil tied the knot in Chancellor Park, Summer and Austin eloped to the courthouse, Nick and Sharon vowed everlasting love, Cane and Lily spent a weekend in Paris, and Jill and Colin finally confided in each other. At Genoa City Memorial Hospital, the livin' was less than easy as Dylan took a detour on the road to recovery. At the Athletic Club, Devon fueled his frustration with alcohol while Courtney and Noah canoodled by the pool.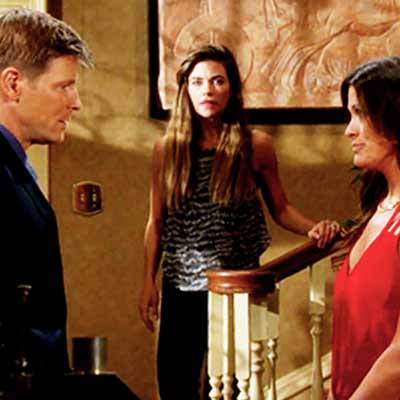 July 14, 2014
From heroes to superheroes! Billy and Chelsea sleep together! Seriously...will Stitch's secret ever come out? No more firecrackers, blasting explosions, or dazzling displays! Or are there more to come? To find out, read this week's Two Scoops.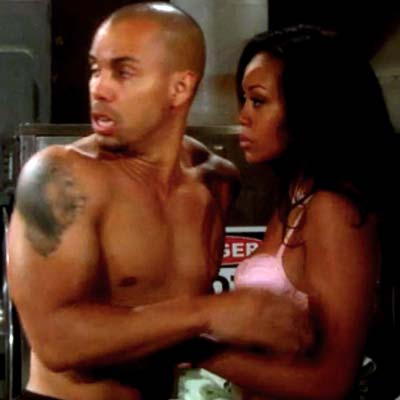 July 21, 2014
Summer and Austin were as happy as sunshine when family and friends attended the young couple's second wedding ceremony. Christine was not so sunny about Paul's newfound bond with Nikki. Dylan struggled with PTSD as anger issues spoiled an otherwise sun-filled day with Avery. Sharon was all sunny smiles, even as she tried to remember the connection between a tube of lipstick and a traffic ticket.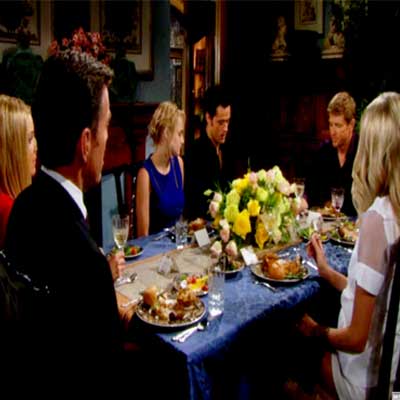 July 28, 2014
At long last -- the secret of Stitch's past is out! But is there more? Nikki is tempted by a familiar demon (vodka, not Ian) and is traumatized during the trial! And unwelcome guests at the Abbott family dinner! Will tempers rise to the surface? To learn more, read this week's Two Scoops.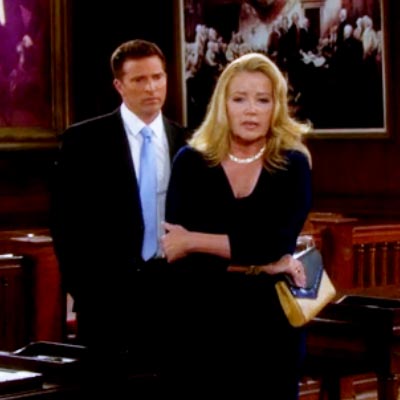 August 4, 2014
Will Sharon and Nick share "Achy Breaky Hearts" once Sharon's secret is revealed? Will it take a total eclipse of the sun before Neil spots the fiery glances between Devon and Hilary? If Nikki had a time travel machine and changed the past, would it make her present better? How many rooms will Billy, Stitch, Chelsea, and Victoria book for their next visit to "Heartbreak Hotel?"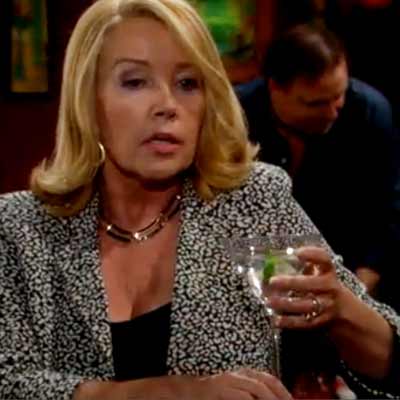 August 11, 2014
A verdict comes in for the trial! Did poor, victimized Ian win? Nikki continues to be tempted by her own personal demons. Sparks fly between Devon and Hilary... and at Neil's new house! And will Jack tell Phyllis about Kelly? To learn more, read this week's Two Scoops.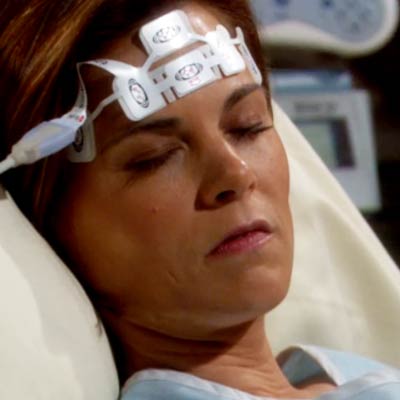 August 18, 2014
Phyllis returns! Did Victor's cure work? Neil finds himself both blind and in the dark about the feelings between his wife and his son. Nick confronts Mariah's mother, Helen Copeland. What is the secret in Mariah's past? To learn more, read this week's Two Scoops.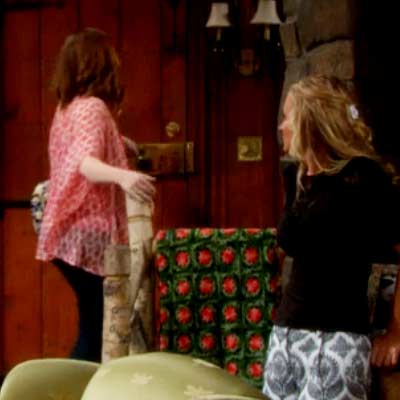 August 25, 2014
Mariah finally revealed her deceitful side to Sharon. What secret did Nick learn about Mariah's birth? Neil continued to turn a blind eye to the love between his wife and his son. And Lauren and Michael tried to put back love in the afternoon, but something got in their way. To learn more, read this week's Two Scoops.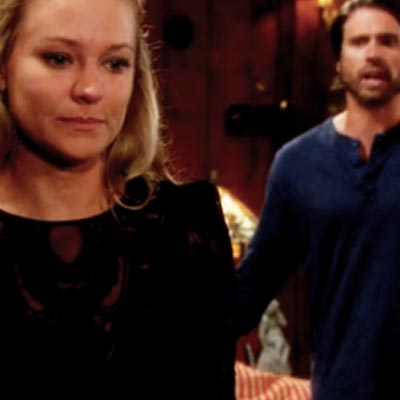 September 1, 2014
Mariah had more than the wind knocked out of her when she realized that Ian had drugged her and then dragged her on the path to wedded bliss. Nikki attended an A.A. meeting in an attempt to evade her demons, but evil Ian was not deterred. As Jack moved forward with Kelly, Summer screamed and Phyllis opened her eyes, thanks to Victor's Machiavellian manipulations. On a happier note, Katherine invited her near and dear to a party in the park. This and more in this week's Two Scoops as horror and heartbreak mix it up in Genoa City.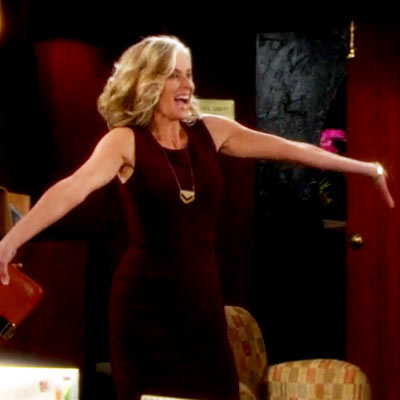 September 8, 2014
Ashley considered a submission from a rat. Sharon revealed the truth to Mariah about her birth. What kind of narcotic was Ian carrying around in those syringes? And Michael kept striking out at bat. Could something more be causing his lack of performance? To learn more, read this week's Two Scoops.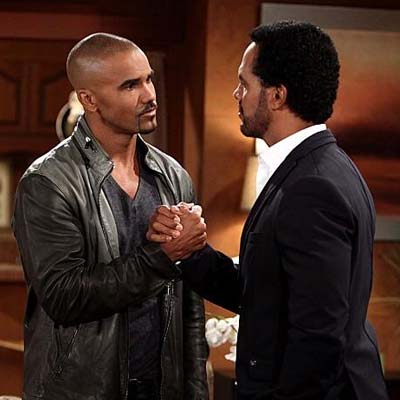 September 15, 2014
It was blast from the past week in Genoa City as Nick and Sharon recreated scenes from a marriage, Malcolm returned to aid Neil, and Kelly and Ben get an unexpected visit from mommy dearest, who turned out to be a Nikki's drinking buddy. Elsewhere, Phyllis woke up screaming and Dylan had a whole lotta 'splaining to do when his daddy dearest asked cutting questions about the disappearance of Ian Ward and Dylan's skinned knuckles.
September 22, 2014
Sharon accepted Nick's proposal! Will her gravesite vision be a roadblock to her happiness? The discovery of red-caked boots plagued Dylan and Avery! The recovery of another 'Red' could change the future for many! And Neil took charge of his life -- and his marriage! To learn more, read this week's Two Scoops.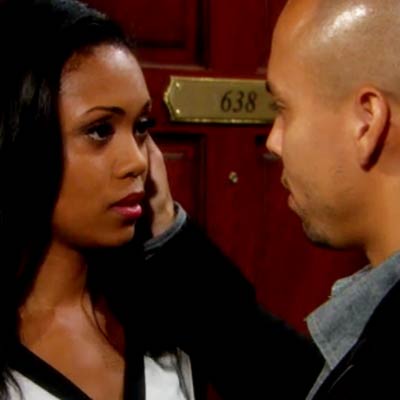 September 29, 2014
Phyllis eluded hospital security, dealt with a masher, and hitchhiked to Genoa City quicker than Victor could get Faith's paternity tested. Mariah wanted to be Nick's bride, but became a bridesmaid instead. Jack thinks that his love for Kelly is real, but will he feel the same way when he sees Phyllis? Will Christine's chronic criticism push Nikki and Paul together? Is Neil so blind that he will not see the attraction between Devon and Hilary?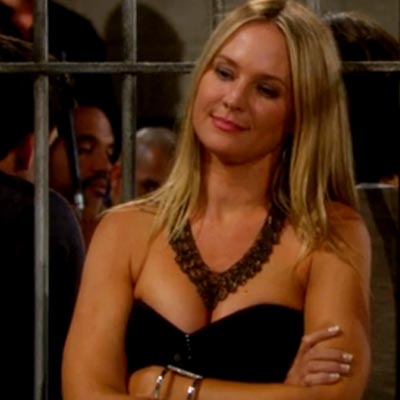 October 6, 2014
Ashley and Stitch found the chemistry for the new product -- and for each other! Phyllis returned to her home! But which home was it? Fun and frolic during the bachelor/bachelorette parties -- and a bar fight! Will Sharon successfully complete her walk down the aisle? To learn more, read this week's Two Scoops.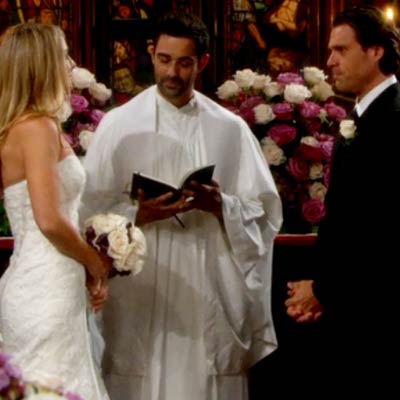 October 13, 2014
Victoria began the wedding exodus just before Phyllis stormed the church, stopped Nick's marriage to Sharon, and then collapsed. Avery attended the wedding alone because Dylan was in jail. Victor missed the wedding entirely because of a Swedish paternity test. Meanwhile, is the honeymoon over now that Summer 'friended' Austin? All this and more in this week's Two Scoops.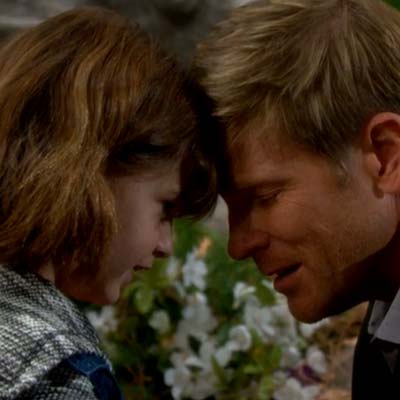 October 20, 2014
A beloved darling returned! Did her ghostly presence bring comfort to her grieving father? Chloe also made a brief visit to Genoa City -- but was she alone? And the "wrath of Phyllis" reared its ugly reddish head when she learned "the truth" about Summer and Austin! To learn more, read this week's Two Scoops.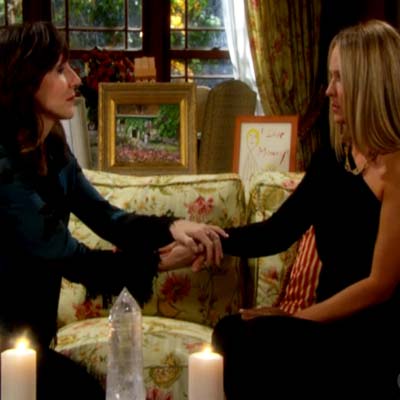 October 27, 2014
Will the specter of Sharon's secret haunt her Halloween wedding to Nick? Was Stitch feeling his oats or was it pheromones when he kissed Ashley? Is Hilary pregnant or was it betraying Neil that made her sick? Has Phyllis returned as a raving banshee or is she just being Phyllis? Will the ghosts of spouses past overshadow Chelsea and Billy's rebound romance? Check it out in this week's Two Scoops.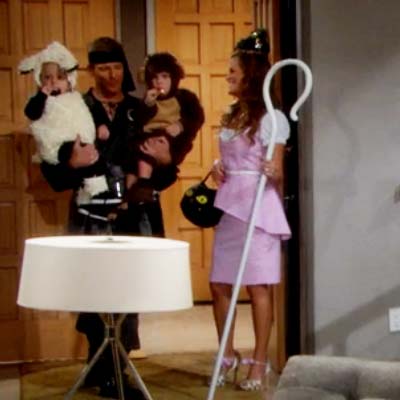 November 3, 2014
The thrills and chills of another Halloween in Genoa City! What spells would be cast on some of our favorite zombies? Which black sheep desired to be the lamb to Chelsea's Mary? And Stitch finally revealed that he did not kill his father! Who else figured it out? To learn more, read this week's Two Scoops.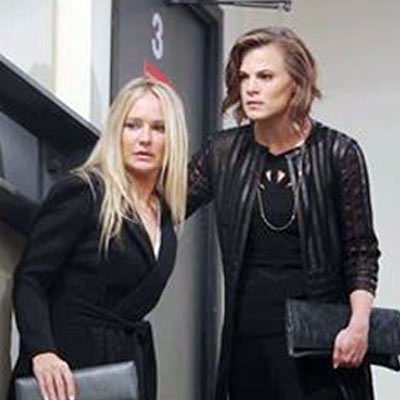 November 10, 2014
Nick broke a promise to Sharon after she broke his heart. Kevin figured out that Michael had broken a promise to Lauren. Phyllis kept her promise to make Sharon pay. Jack promised Kelly that he would tell Phyllis the truth. Ben promised answers to Victoria, but will he deliver before she does? Find out in this week's Two Scoops.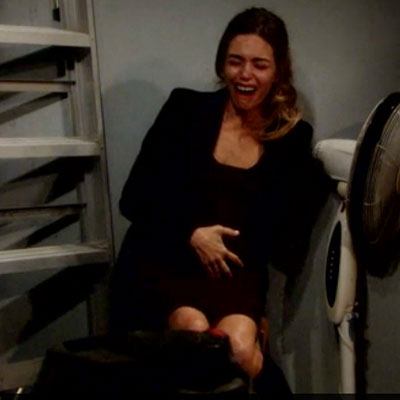 November 17, 2014
At long last, the whole truth about Stitch's secret was revealed... but was Maureen entirely truthful about that fateful night? Victoria went into labor in a janitorial closet, while Sharon was alone again, naturally. And Phyllis uncovered the truth about Jack's romance with Kelly. You may think you've heard it all before, but you haven't read this week's Two Scoops!
November 24, 2014
Billy and Stitch found Victoria just in time to help with the delivery. Colin prompted Devon for payment. Jill snapped a timely photo. Constance wanted more time with her grandson, "Gabriel," but Adam wanted a timely exit from his confinement. Michael wanted to spend more time with Lauren. Joe hoped that Avery would two-time Dylan. Catch all the news all the time in this week's Two Scoops.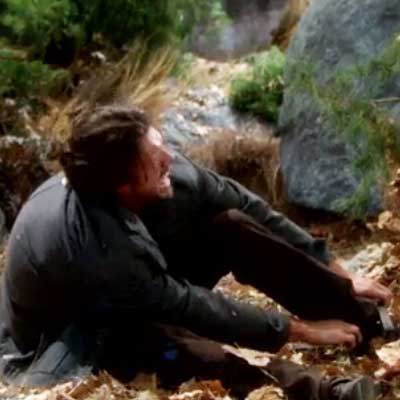 December 1, 2014
A drunken Nick was blind to his role in his past failures in love. Will Bugatti's owner be next in line for Nick's heart by springing a trap on more than his foot? A more "Red" Phyllis doled out her own special brand of revenge on an unsuspecting Kelly. Was the fiery lady blinding herself to the affairs of the heart, even more than Neil? See for yourself in this week's Two Scoops.
December 8, 2014
After weeks of hope and speculation, there was no denying that Billy had sired Victoria's baby. Despite serious warnings from his doctor, Michael was in denial about the dangers of cancer. Nick denied that Sharon was a good mother and demanded full custody of Faith. Jack denied his relationship with Kelly, oblivious to Phyllis' machinations. Despite a growing distance with Hilary, Neil continued to deny that there was trouble in paradise.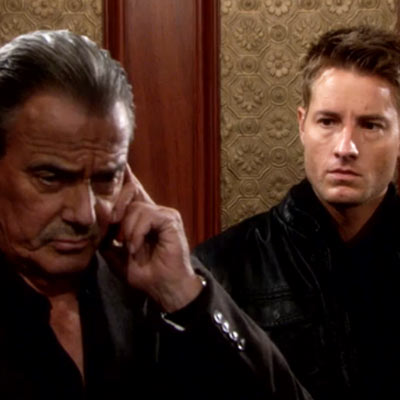 December 15, 2014
Adam "faced" Sharon at the coffee shop and "the angel of mercy" found Nick in the bar. Which lady will become the focus of the battling brothers' attention? Phyllis made Kelly pay with her own smack of justice. Will "Red" be able to get past her anger to move on with Jack? To learn more, read this week's Two Scoops.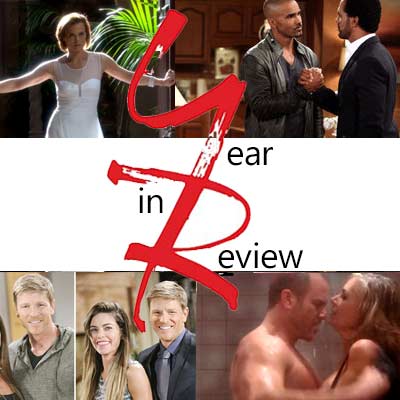 December 22, 2014
The best and worst of 2014 according to this week's Two Scoops scribe, who tells us which storylines scored and which ones bored; which couples sizzled and which ones fizzled; what was hot and what was not, as another year wraps up on our favorite soap.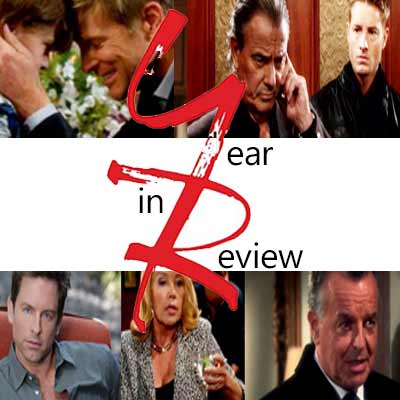 December 29, 2014
Favorite characters returned. Couples reunited. Never-ending storylines offered big reveals. And Victor Newman! Will the momentum from 2014 be carried into 2015? We can only hope. Welcome to the Best and the Worst in Teddi's year-end Two Scoops.