GL Two Scoops: Two Scoops Archives for 2006
Guiding Light opinion columns from 2006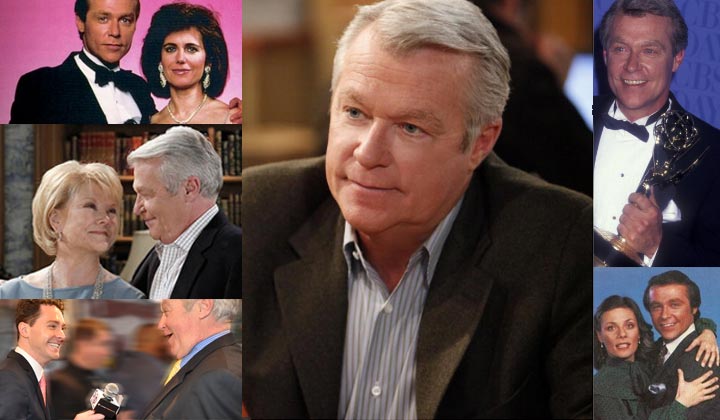 January 2, 2006
Part two of a two-part look back at the events of the past year in Springfield. This week, our columnist discusses the worst that Guiding Light had to offer in 2005.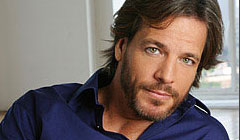 January 9, 2006
There is NO way that Jeffrey can keep Jonathan in jail to please his girlfriend. It doesn't matter what kind of skeletons you have in your closet, you can't deny someone a bail hearing for a week just to make Cassie forgive you for your own deceit.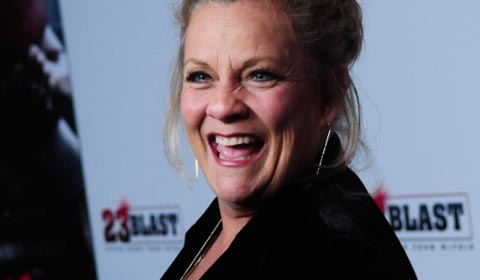 January 16, 2006
Josh and Reva, who have been to the altar three times (and that's just when they married each other) have had a life filled with drama. But despite all that they have been through, the pair is always linked to each other.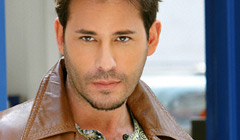 January 23, 2006
Gus and Alan have been missing for weeks. Gus is showing up in ghostly form all over town, yet the show swears he's not dead. Alan has been MIA altogether, until we saw his fingers wiggle late last week.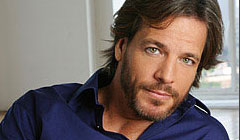 January 30, 2006
Finally, Guiding Light has shown us some of what went on with Jeffrey and Richard, and how this will affect many of Springfield's citizens.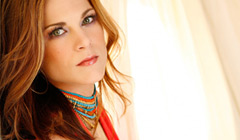 February 6, 2006
We all know that Dinah has more than a little problem with jealousy; just ask Cassie, or Blake, or half of Springfield, for that matter. Last week's twist might send her over the edge.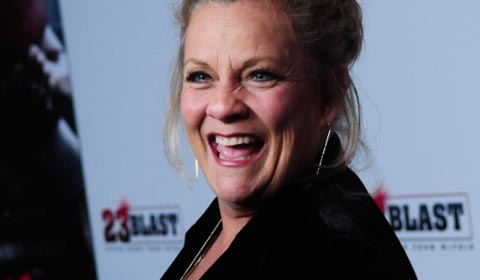 February 13, 2006
Seeing Josh and Reva last week was great. Josh, usually the strong, silent type, told Reva exactly how he felt, and how hurt he was by her rejection of their life together.
February 20, 2006
Who can fault Lizzie for her romantic inadequacies? She grew up in the Spaulding mansion, where you learn to eat your young and trust your heart to no one.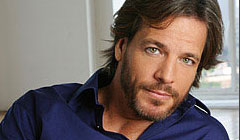 February 27, 2006
Cassie has a tough choice to make. Will she forgive Jeffrey? If she lets him go, she'll lose the only link to Richard. If they do part, let's hope that Jeffrey doesn't go back to his bed-hopping ways from his early Springfield days.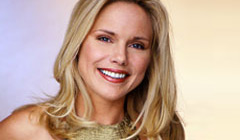 March 6, 2006
Beth isn't very secure, and she's about to be thrown for a loop! She's come a long way from the fragile girl who Bradley Raines molested in the early 80's, but her scheme to keep Alan and Gus out of Springfield can't end well for her.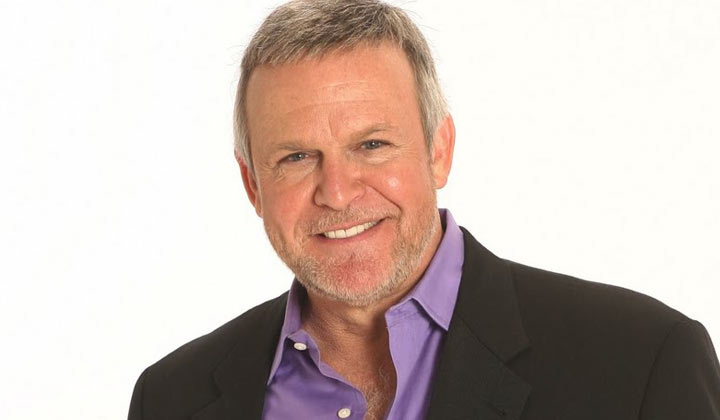 March 13, 2006
Is Beth losing her marbles again? Not only did she keep Alan and Gus hostage for three-and-a-half long months, but now, because she is pregnant, she trusts Alan to stay with her and not turn her in?
March 20, 2006
Lizzie's little schemes are getting tiresome. She needs to lose Coop for good. Let her wind up with that snake Quinn, who is perfect for her. Now that she has a full checkbook and credit cards to carry out her plans, watch out!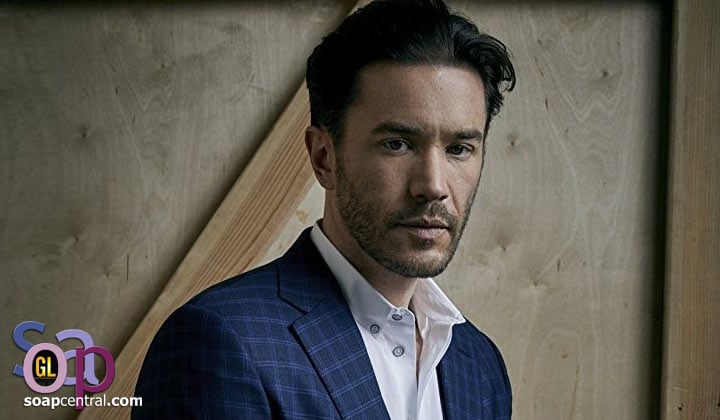 March 27, 2006
How will Jonathan react now, since even Reva isn't in his corner? He'll probably be more dangerous than ever before, so the citizens of Springfield had better watch out!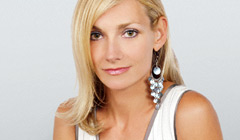 April 3, 2006
The ramifications of Harley and Mallet's night together are already being felt. Dinah is a force to be reckoned with; give her a loaded gun full of ammo against someone, and she might as well be on Springfield's most-wanted list.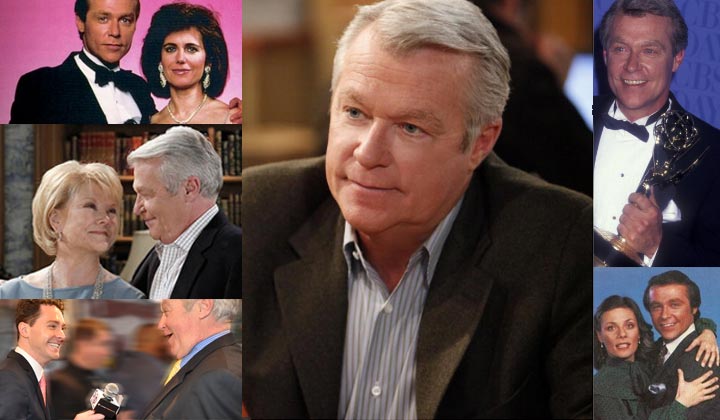 April 10, 2006
Last week, we said goodbye to Ross Marler, who had been a beloved fixture in Springfield for close to three decades. His funeral was not in a chapel, or a park, but outside of a coffee shop! Are the writers insane?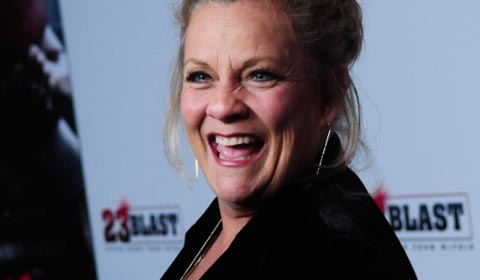 April 17, 2006
Josh and Reva fans can rejoice; their favorite couple is finally back together. After what seemed like an eternity of not being able to figure out that the other one didn't want the divorce, they finally came to their senses.
April 24, 2006
It's always interesting to see how history repeats itself. When a character is born on a show's canvas, we can really get a feel for how the history of that character is molded by their past. Lizzie's current predicament is a perfect example of this.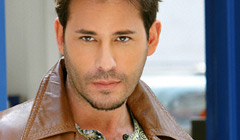 May 1, 2006
Gus's determination to get back to work as quickly as possible nearly cost Mallet his life last week. Since this is daytime, you know that Gus will have to work through his issues with Harley by his side.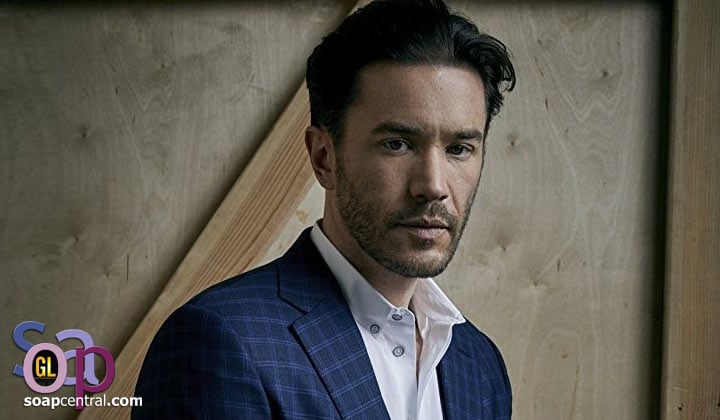 May 8, 2006
We learned last week that Jonathan, not Coop, is the father of Lizzie's baby. Of course, Tammy and Coop don't know that Lizzie and Jonathan were ever together. Jonathan still thinks that Coop is the father, but is quickly putting everything together.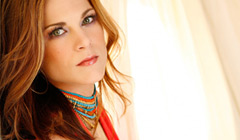 May 15, 2006
You could cut the tension with a knife last week on Guiding Light. Lies are beginning to unravel, and it looks like Dinah might have killed another Springfield resident. Or did she?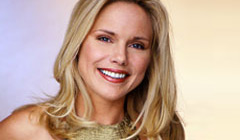 May 22, 2006
Last week, Beth suffered a miscarriage. With Lizzie being pregnant as well, it was clear that Beth's baby was never going to be born. Lizzie's baby, with its paternity issues, was a more viable story.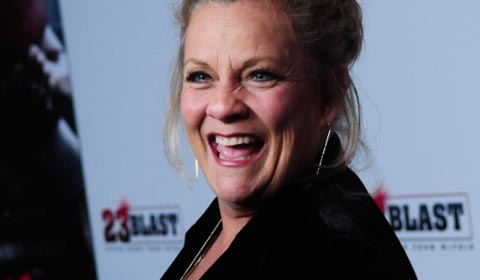 May 29, 2006
Not telling your family that you have cancer is completely ridiculous. How long will this continue? This could be a powerful storyline without the deception, but this lie goes beyond all reason and sanity, even for Reva.
June 5, 2006
Can't someone come up with an original storyline that doesn't involve questionable paternity? Of the citizens who are currently in Springfield, Lizzie, Jonathan, Coop, Emma, Marina, Gus, Jude, and Dinah have all been involved in paternity storylines.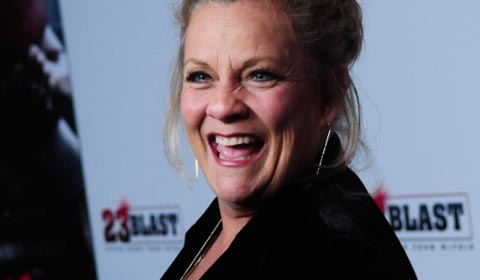 June 12, 2006
What can you say about Reva? This self-righteous stuff is for the birds. She has known Joshua since they were kids; he's the most unselfish person she knows, and she doesn't want to confide in him about her cancer diagnosis?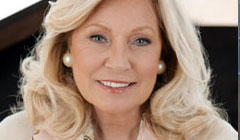 June 19, 2006
There was not a new column this week, so instead, please enjoy a look back at what was happening in Springfield during the week of June 21, 2004.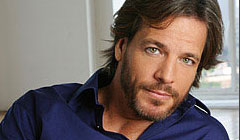 June 26, 2006
There was not a new column this week, so instead, please enjoy a look back at what was happening in Springfield during the week of June 27, 2005.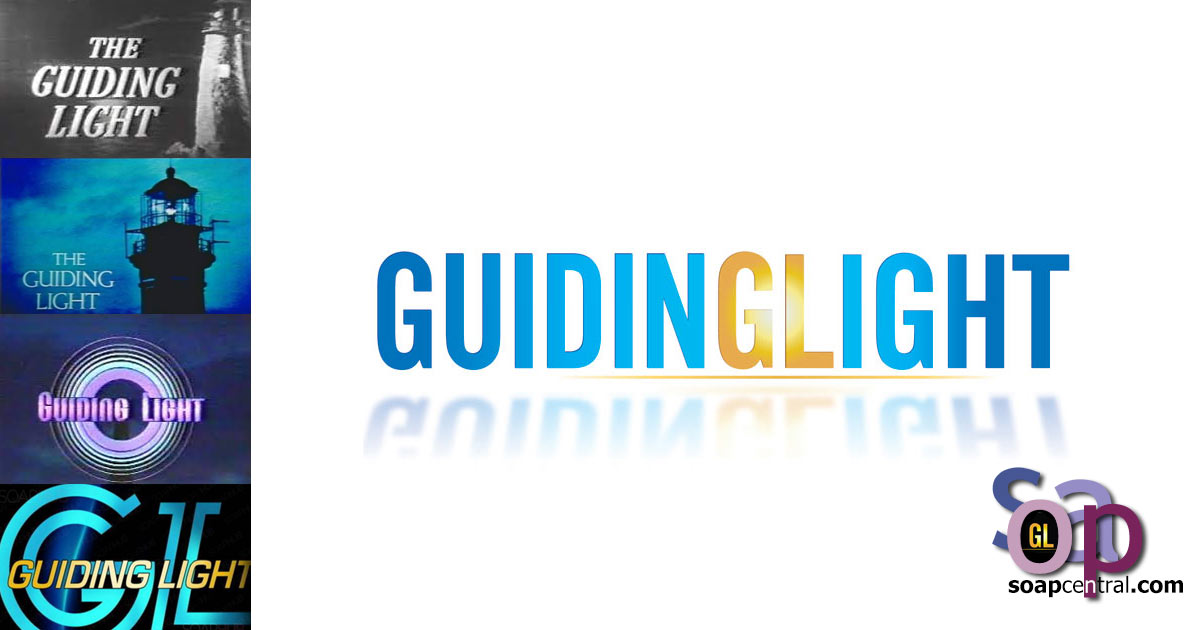 July 3, 2006
There was not a new column this week, so instead, please enjoy a look back at what was happening in Springfield during the week of July 5, 2004.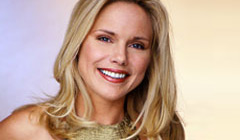 July 10, 2006
There was not a new column this week, so instead, please enjoy a look back at what was happening in Springfield during the week of July 12, 2004.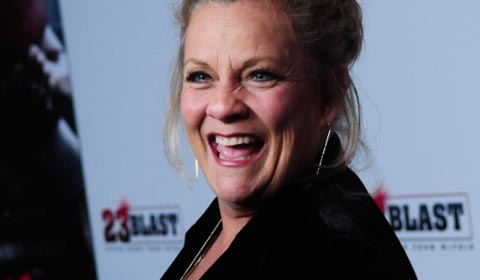 July 17, 2006
Modern-day Springfield seems to be stuck in neutral. Reva still insists on hiding her cancer from the world. Now she is in Minnesota with Billy, but how in the world did she get Colin to leave his other patients to come with her?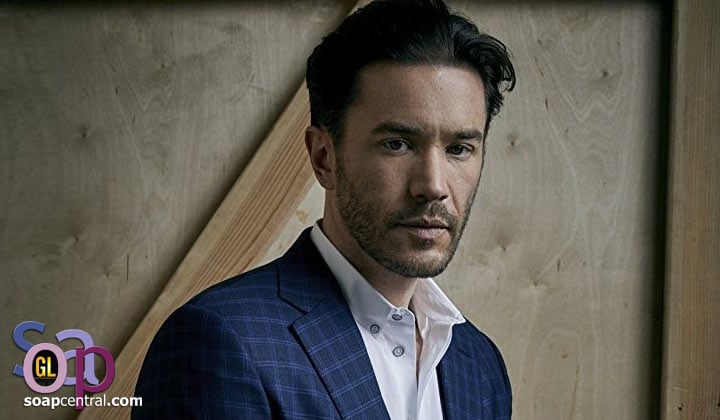 July 24, 2006
After learning that she had cancer on May 3rd, Reva has spent nearly three months hiding her illness from everyone but Jonathan and Billy. She's dragged her heels about treatment, for an illness that doesn't move slowly at all.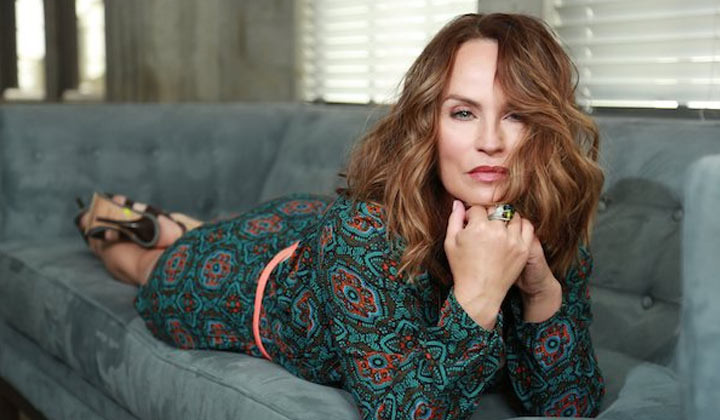 July 31, 2006
Olivia is famous for getting all over Reva about her many husbands, but she's been with two Lewises, two Spauldings, and two Coopers. Maybe the show should stick to keeping couples together, before she runs out of men.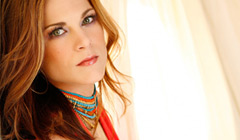 August 7, 2006
It appears that the old Dinah is back. Bad Dinah is so delicious to watch. With Ross gone, and Vanessa flying in and out of town on occasion, Dinah has no one to ground her.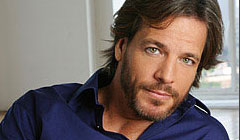 August 14, 2006
We've been told nearly nothing about Jeffrey. He used to impersonate Prince Richard, and he likes the ladies; that's hardly newsworthy info, and it doesn't really define a character.
August 21, 2006
Was there a single fan who didn't see this coming? Lizzie has a history of violent outbursts (and murder), and by putting a gun in her hands, Alan-Michael might have furthered his own agenda, and gotten Alan killed in the process.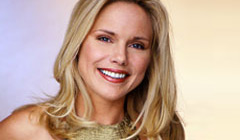 August 28, 2006
Last week, while we were being force-fed days of Reva not telling anyone about her cancer, Beth and Rick were off at some hotel together. It was a surprise, but at the same time, not at surprise at all.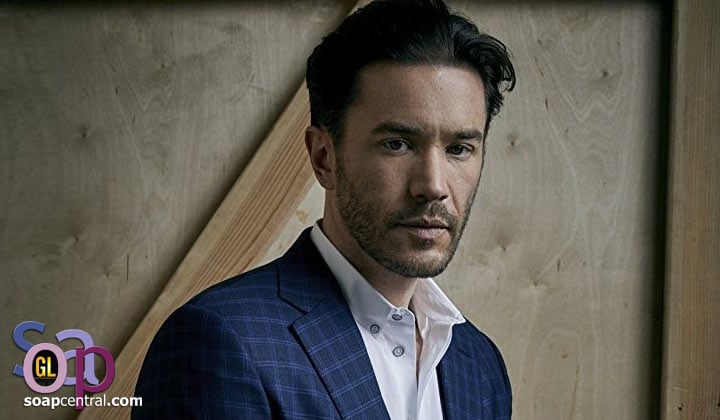 September 4, 2006
While Reva has had her hands full with her illness, Josh, and Cassie, Jonathan has been up to his usual tricks. Jonathan and Alan are so alike, but Jonathan's antics are still humorous.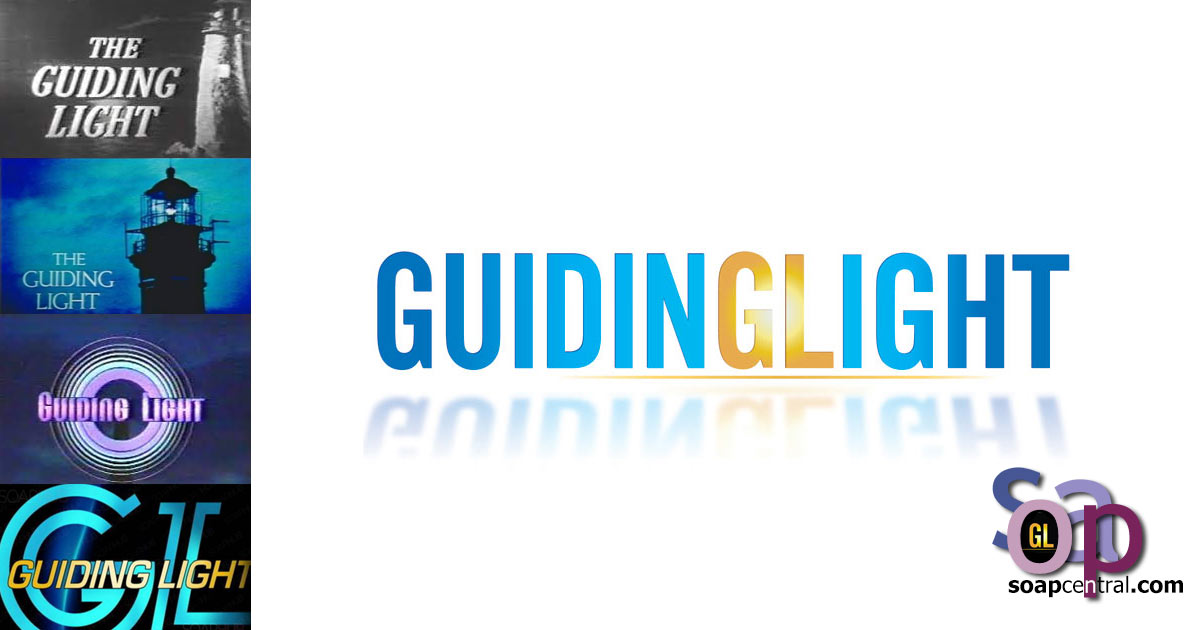 September 11, 2006
Guiding Light celebrated its 15,000th CBS episode last week with a hilarious spoof episode. For one day, fans were given the opportunity to forget all of the crap that they have had to watch lately, and take an alternate look at the actors in different roles.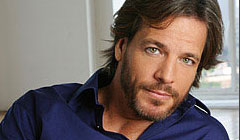 September 18, 2006
Last week, Dinah and Mallet's wedding seemed like it was going to go off without a hitch...until Jeffrey showed up and blackmailed the bride into leaving Mallet at the altar to do his bidding.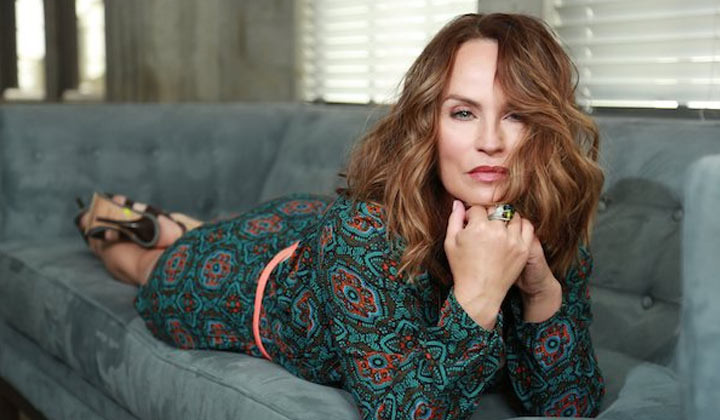 September 25, 2006
In the space of a week, Olivia learned that Ava is her child, and now she might lose that child due to her own actions. Not that Olivia, who does show a pretty vicious mean streak, deserves any sympathy if Ava dies.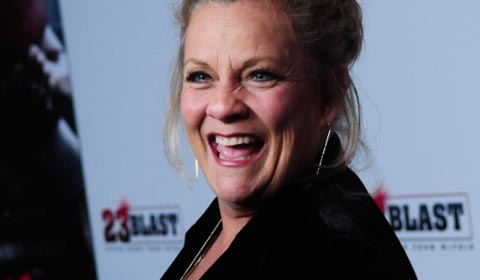 October 2, 2006
Reva's dinner party last week was just an awkward mess. Cassie is slowly putting the pieces together, and it will end up making her see her relationship with Josh in a whole new light.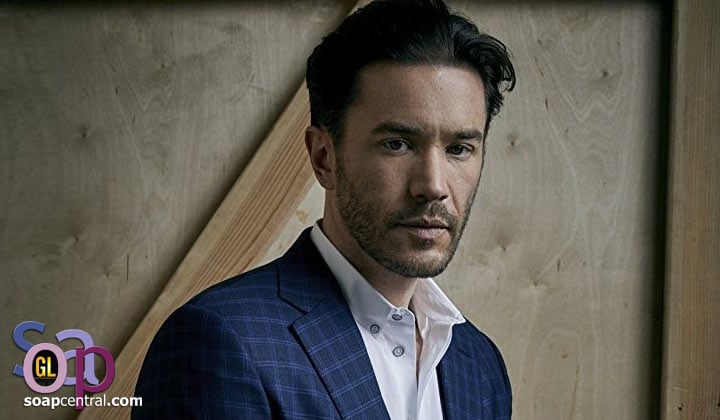 October 9, 2006
Last week, Jonathan was cornered, and he had to come out swinging at those who have kept him from Tammy. Of course, he's forgetting that he's the one who is keeping himself from Tammy by sleeping with Lizzie and getting her pregnant in the first place.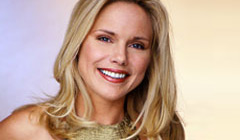 October 16, 2006
As the temperatures start to drop, Springfield is heating up, and it's about time! When Mel walked into the Beacon Hotel room last week, she looked like she wanted to yank out some of Beth's blonde hair.
October 23, 2006
As Lizzie's birth draws near, we're seeing the end of Jonathan and Tammy's relationship. If Lizzie loses the baby and it somehow saves Reva, will Jonathan run off to be with Tammy?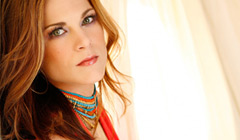 October 30, 2006
With Election Day coming up, the identity of both the SpringfieldBurns.com blogger and Ava's father will soon be revealed. With Dinah as the primary target of the blogger, could Blake be the one behind the blog?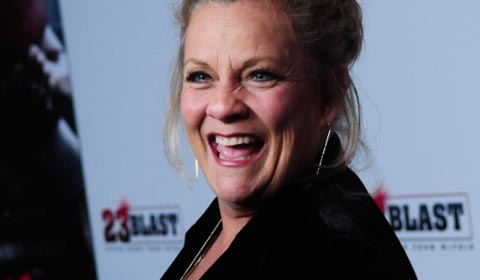 November 6, 2006
No matter how you feel about the Reva cancer storyline, you have to admit that the performances last week were superb! Now that the truth is finally out, we can see how one person can affect all of those she has touched in her lifetime.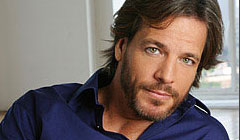 November 13, 2006
Somehow, Blake managed to win the election that Jeffrey had been winning in a landslide, but who poisoned her? Since the champagne was meant for Jeffrey, Olivia is a prime suspect, but that might be a little too easy.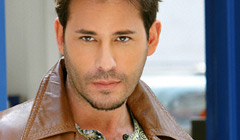 November 20, 2006
This past week's shows were filled with some surprises. Blake's mysterious comments to Gus have many fans curious. Could they be about Gus's sister, or something else?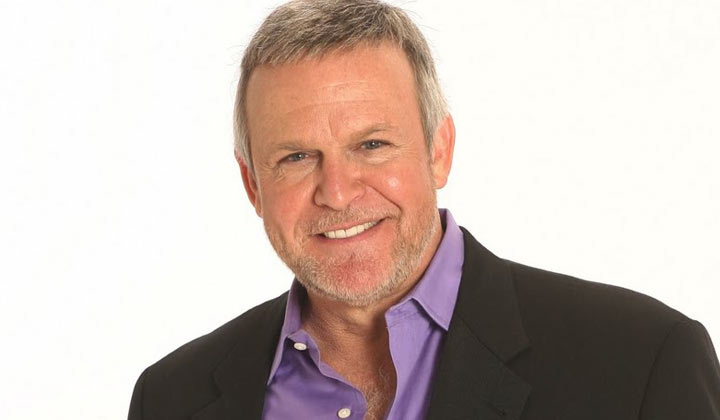 November 27, 2006
Alan has certainly done nothing to endear himself to his family members, and he has no friends to speak of. It was funny, and a little sad at the same time, to see that he knew so little about the servants at the mansion.
December 4, 2006
Just in time for the start of the holiday season, we get a little bundle of joy that divides half of Springfield! The baby is barely a day old, and already, her family is fighting over her well-being.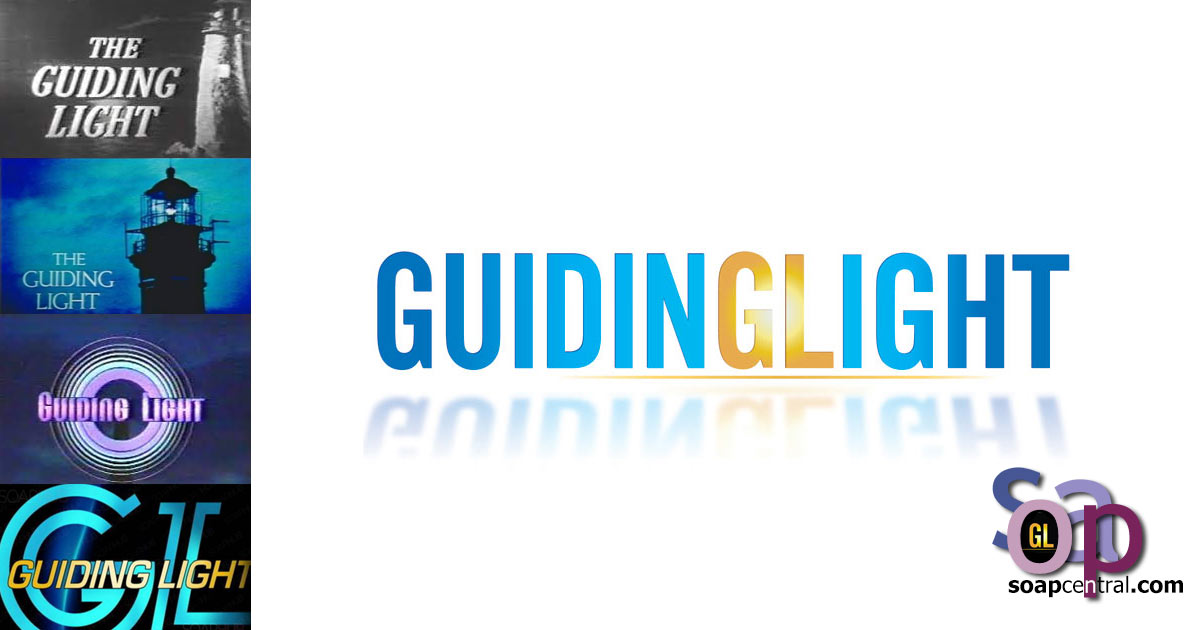 December 11, 2006
A portion of this week's column was lost. The remaining portion can still be seen, and we apologize for the inconvenience.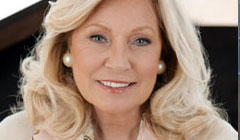 December 18, 2006
When storylines are dragging on and no one is happy, it's hard to find good things to talk about. Enter Nurse Lillian Raines, the only woman in Springfield who has never fallen under the spell of Alan Spaulding!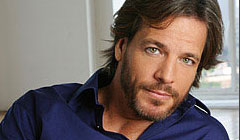 December 25, 2006
Part one of a two-part look back at the events of the past year in Springfield. This week, our columnist discusses the best that Guiding Light had to offer in 2006.