ATWT Two Scoops: Two Scoops Archives for 2010
As The World Turns opinion columns from 2010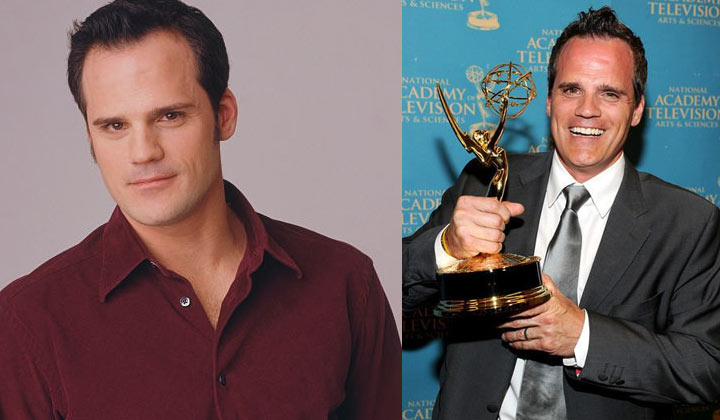 January 4, 2010
Many fans are rooting for Jack and Carly to reunite; others are on board for a Carly/Craig pairing. But the best couple might be Jack and Craig, with their constant insults and bickering.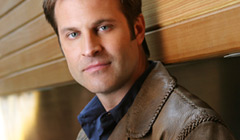 January 11, 2010
Holden deserves someone like Molly; she has a fire, and she is honest with him. He knows all of her secrets and flaws, and they don't matter to him. It's very similar to how he was with Carly, and the chemistry between Molly and Holden is just as combustible.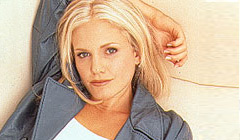 January 18, 2010
Henry and Katie's relationship started to take a turn after Brad's death, when he started to help Katie with Jacob. They bonded, and the payoff has included some of the couple's sweetest scenes to date.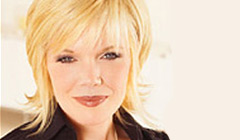 January 25, 2010
Last week, Jack finally had the guts to admit to Carly just how much he loves her, but then he proceeded to break her heart again. Her sobriety is in jeopardy, and it's great to see her at meetings, talking about her life and how she is struggling.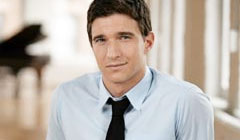 February 1, 2010
Noah and Maddie seem to have more chemistry than Luke and Noah. Yes, Noah is gay, and that makes it all the more strange. Luke and Noah just don't click. They seem to have outgrown each other, and it might be time for them to find new love interests.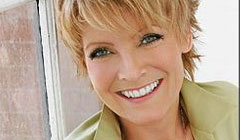 February 8, 2010
There was not a new column this week, so instead, please enjoy a look back at what was happening in Oakdale during the week of February 12, 2007.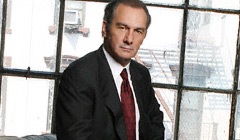 February 15, 2010
Mick Dante is either schizophrenic, or James Stenbeck is more powerful than anyone ever imagined. Mick claims that he is a victim of evil James's mind control. He wouldn't be the first person in Oakdale to fall victim to Stenbeck's brainwashing.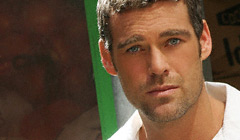 February 22, 2010
Carly hit paydirt by finding out about Janet and Dusty last week. Carly loves Jack, who is married to Janet, who has feelings for another man, Dusty, but is staying with her husband because her daughter has leukemia.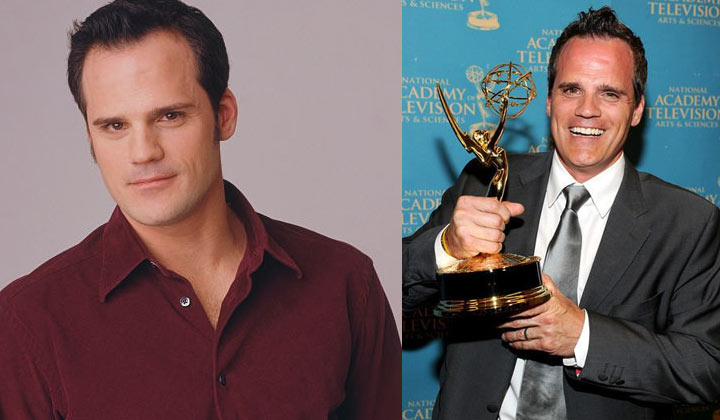 March 1, 2010
Janet's secret is out. Carly spilled the beans to Jack last week, after he rejected her seduction. Jack finally knows that his wife cheated on him. Honestly, Jack checked out of his marriage a long time ago, and Carly never could keep a secret.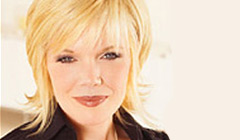 March 8, 2010
Last week, after years of being apart, Carly and Jack finally reunited...just as Janet fainted. Yes, she's pregnant, and it doesn't take a Ph.D. in daytime drama to know where this storyline is going.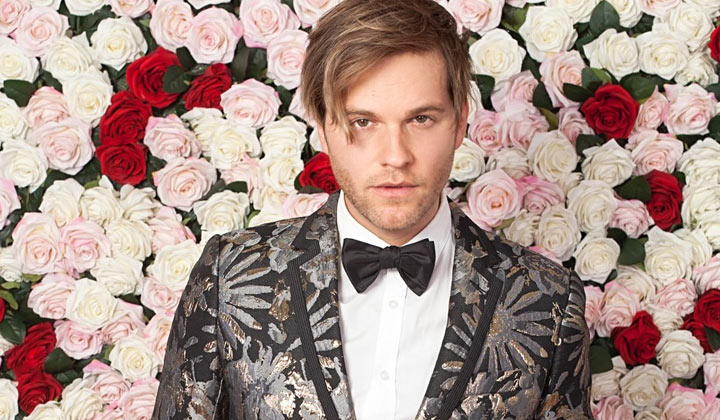 March 15, 2010
Last week, it was revealed that Reid is gay. Did anyone see that coming, with all of the animosity between him and Luke? Still, Luke and Noah have been through so much as a couple, and it might be time for them to take a break.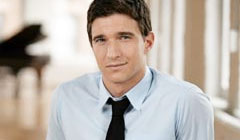 March 22, 2010
Last week, Luke ended things with Noah. Luke has been trying too hard to make Noah want to be with him; it was time for him to rip the Band-Aid off and move on. Sparks have been flying between Luke and Reid, so Luke probably won't be alone for very long.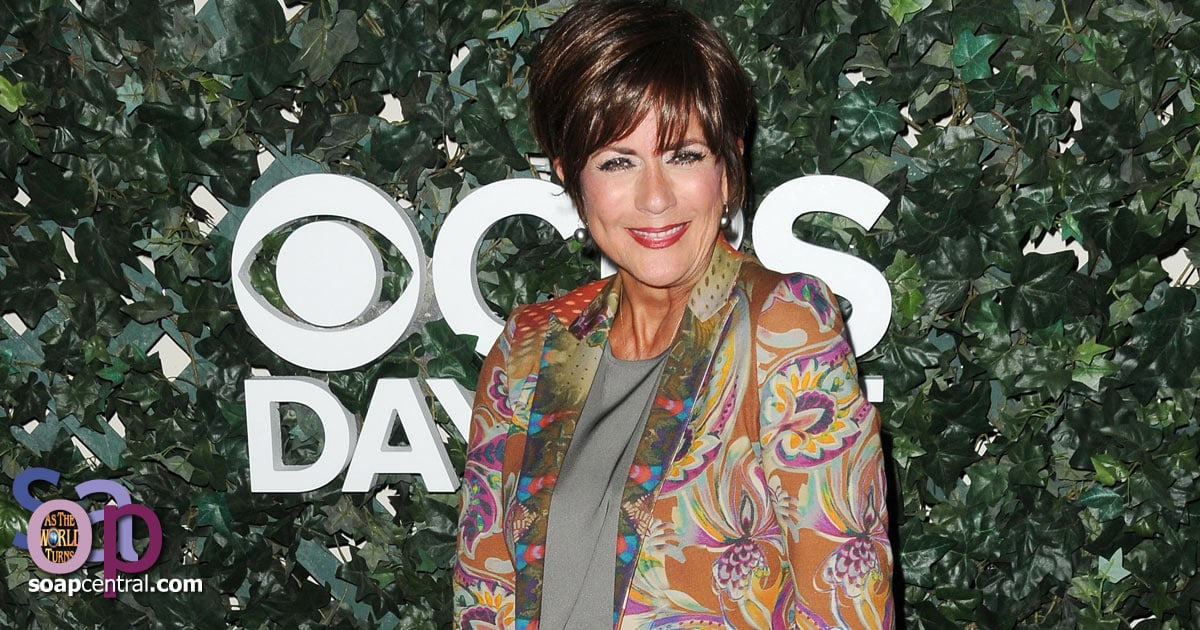 March 29, 2010
Confidence is a trait that Barbara has always portrayed easily. Seeing her lose some of that confidence because she's competing for a younger man stings a little. She's stunning, and she deserves to get her man and find happiness.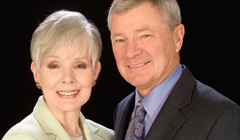 April 5, 2010
Has it really been twenty-five years since Bob and Kim were married? Well, in soap years it seems so much longer, considering some of their trials and tribulations.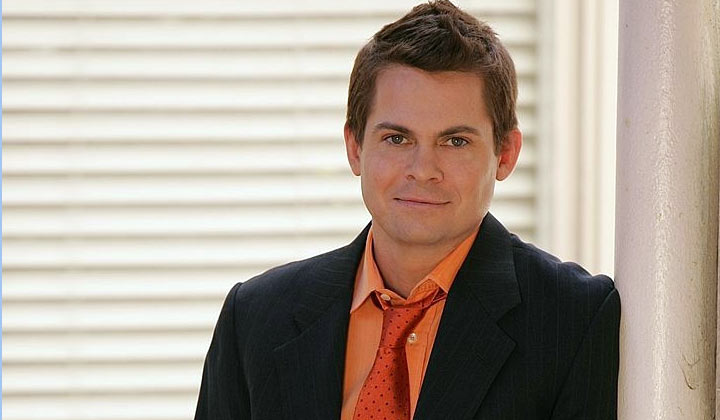 April 12, 2010
There are a great many things that Henry is good at; mixing the perfect martini, charming beautiful women, and gambling come to mind. Apparently, making a decision about his romantic future isn't one of those things.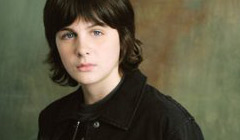 April 19, 2010
Carly has always been protective of Parker. She can also be her own worst enemy by keeping secrets from Jack. Things work best when the truth is right out there; why not go right to Jack and tell the truth, as Parker asked her to do?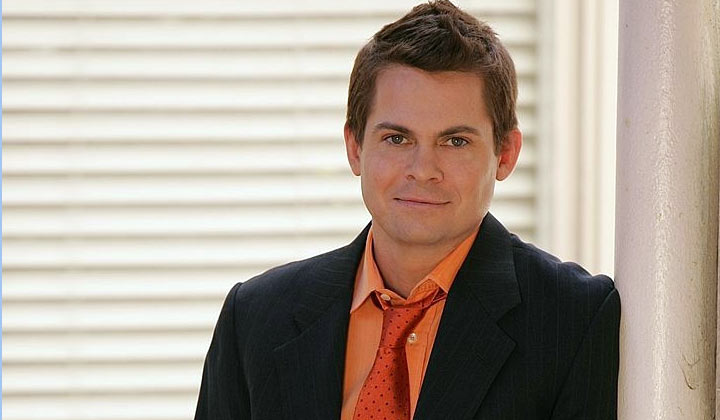 April 26, 2010
Vienna needs to move on and return to the smart, savvy girl that she used to be. Henry is not in love with her anymore; everyone can see that, except her. She used to be sharp. What happened?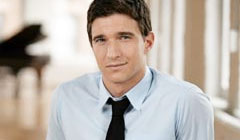 May 3, 2010
Reid is not hiding the fact that he likes Luke anymore. How can he operate on Noah, the obstacle in his budding relationship with Luke? If anything goes wrong with the surgery, it could look suspicious.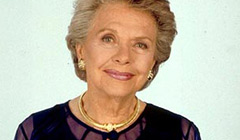 May 10, 2010
Pass the tissues. It was a heartbreaking week for longtime fans of As the World Turns, as Helen Wagner, who played beloved Nancy Hughes for more than fifty years, passed away. It's the end of an era.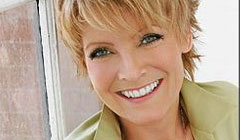 May 17, 2010
After all these years of watching Margo wash her hands of Craig and his many transgressions, why does she suddenly want Tom to defend him? Truthfully, Craig is not guilty of hurting Gabriel; why hasn't he just shouted out that he is Gabriel's father?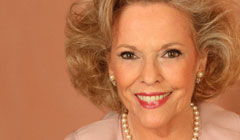 May 24, 2010
Last week, Lisa told Tom that she had been in Oakdale for fifty years, and that she was feeling restless. She has more spunk than many of the younger women in town, and it was great to recall how she has helped to make Oakdale a great place to visit.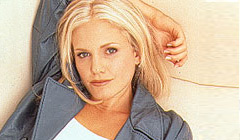 May 31, 2010
For Katie, love hurts. Things never seem to work out in the love department for this tenacious blonde, no matter how perfect or heroic her partner.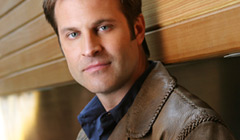 June 7, 2010
Lily and Holden have been married and divorced so many times at this point that most people have lost count. If they couldn't make it work all those previous times, then something is missing, and perhaps Molly is who Holden should be with.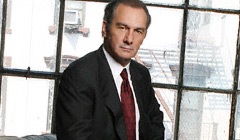 June 14, 2010
There was not a new column this week, so instead, please enjoy a look back at what was happening in Oakdale during the week of June 14, 2004.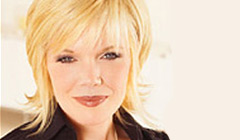 June 21, 2010
Things got ugly last week, as Carly called Jack a self-righteous hypocrite, accused him of not loving Parker like his own son, and threw Jack's accidental killing of his own brother in his face.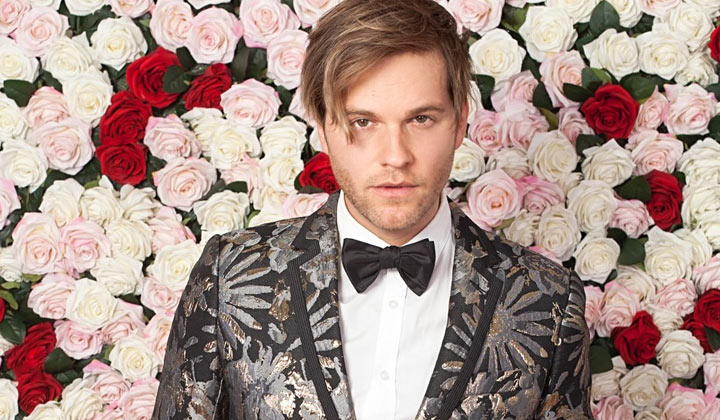 June 28, 2010
Reid has lost his arrogance with love. It is so funny to watch him go through the motions of trying to stay in control and to realize that he can't; he wants Luke, and he can't just cut those emotions off.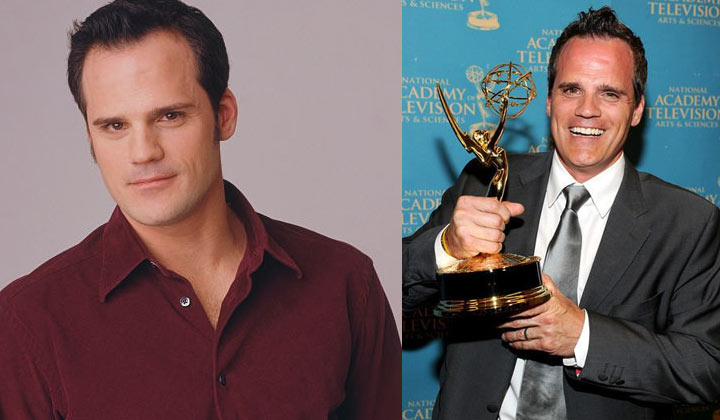 July 5, 2010
During the Daytime Emmy telecast, Michael Park won the trophy for best actor. For many years, Park has quietly delivered some of the best drama on daytime, but he has often been overlooked.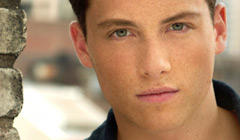 July 12, 2010
Will and Gwen have returned to Oakdale, and in some ways, it's like they never left; they know just about everything that has been going on since their departure. Let's just hope that they'll be able to rescue Barbara quickly.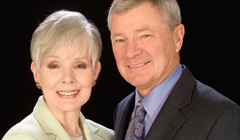 July 19, 2010
Closing the door on fifty-four years of ongoing drama in the Hughes, Snyder, and Stewart families is an overwhelming task that most assuredly won't please everyone.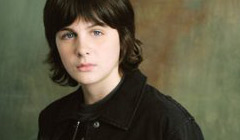 July 26, 2010
Has Parker learned nothing from his past mistakes? Why would he want to have sex with Faith after everything that happened between him and Liberty? It would be nice to see him and Faith move closer together, but a quick sexual relationship is not the answer.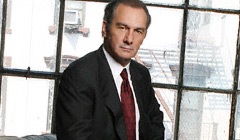 August 2, 2010
James Stenbeck's visit last week was short, but sweet, as Barbara finally came to terms with her past. In a scene that would have made Scarlett O'Hara proud, Barbara verbally defeated James and his hold on her.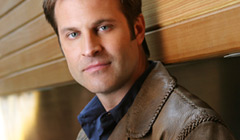 August 9, 2010
How stupid of Holden to get on a plane to rescue Lily the day before his wedding to Molly. The plan is obviously to get Holden and Lily back together, but it would have been great for Holden to start a new life with Molly instead.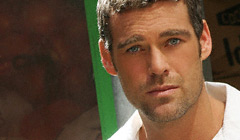 August 16, 2010
Dusty isn't above lying, attempted murder, planting evidence, or whatever crimes he feels are necessary for the greater good of society. Usually that greater good involves sending Craig to the big house and securing custody of Johnny.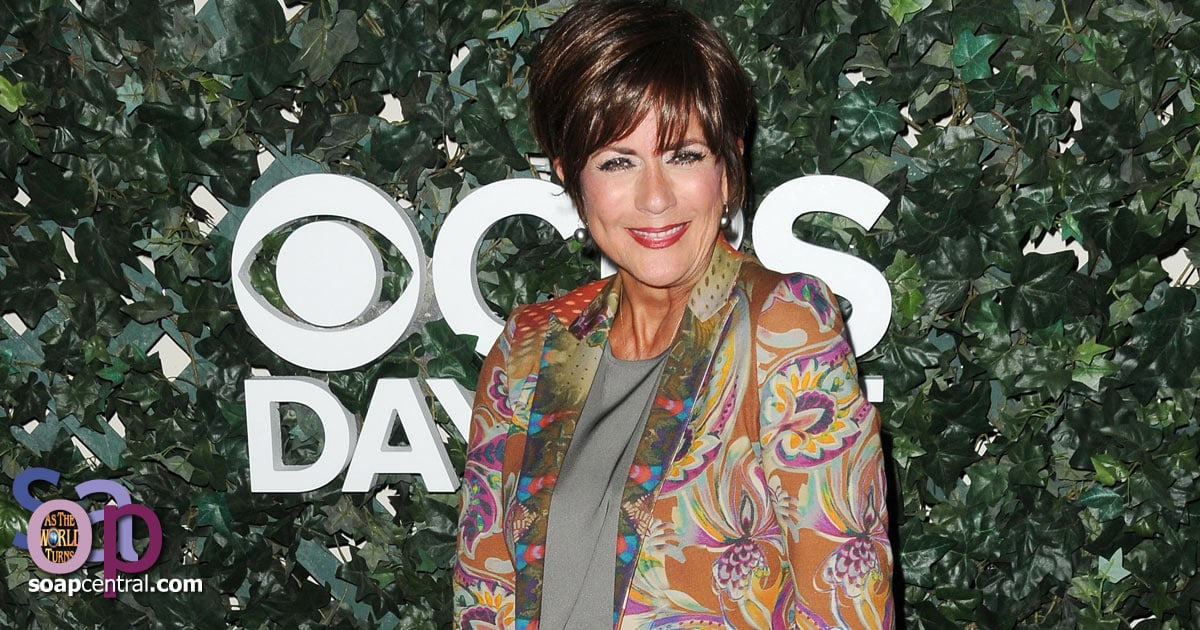 August 23, 2010
For weeks, we have watched as Barbara has been trapped in an abandoned warehouse, then in the wine cellar of her son's house. Hasn't Barbara always been the victor in these types of situations? Why couldn't she get the upper hand with Iris?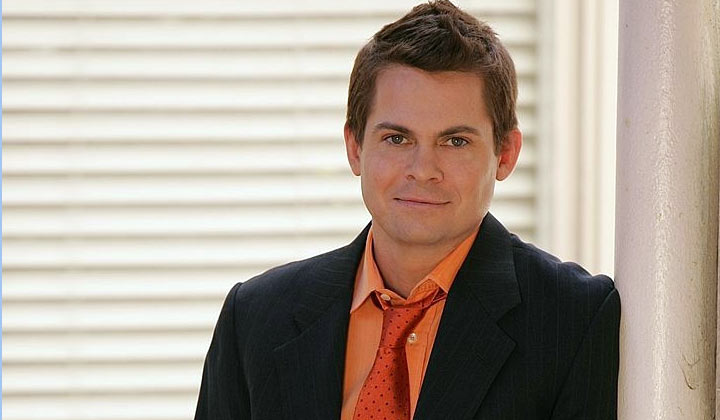 August 30, 2010
There wasn't a shotgun in sight, but Barbara and Henry's wedding came together last week with such alarming speed that it sure seemed like there should have been a firearm somewhere.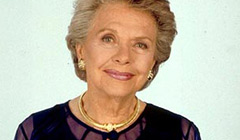 September 6, 2010
The death of Nancy Hughes was not as elaborate as it could have been, but it was very heartfelt, and you could see the emotion of the actors as they spoke of Nancy.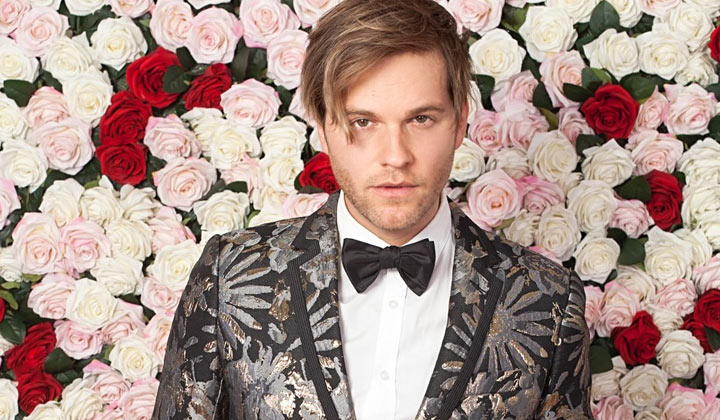 September 13, 2010
Reid was antisocial, arrogant, and acerbic, but he still managed to be likeable. It's ironic that the guy who came to Oakdale with no heart finally found one, only to give it away, emotionally, to Luke, and then on his deathbed, physically, to Chris.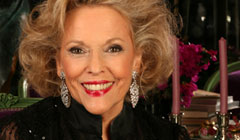 September 20, 2010
The ending left something to be desired for some of the citizens; Lisa, the vixen of Oakdale for many years, was completely overlooked. Why? Lisa had to watch her almost husband John Dixon romance Lucinda as they happily paraded around her hotel.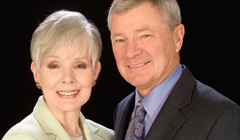 September 20, 2010
Telling the final story in Bob's voice, from his point of view, was a nice touch. The final scene was heartbreaking, as Bob turned off his office lights, said goodnight, and spun that beautifully lit globe.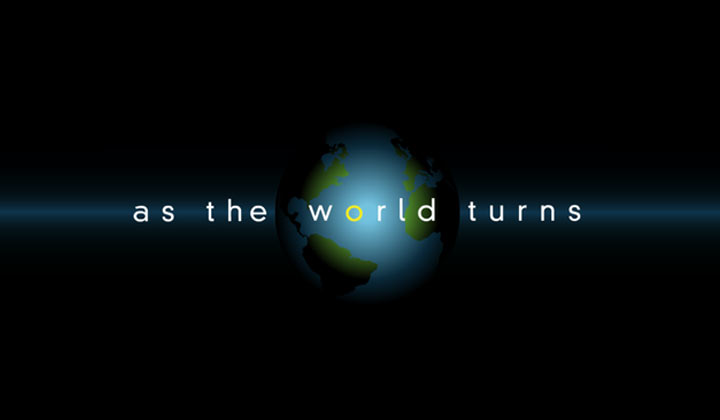 October 4, 2010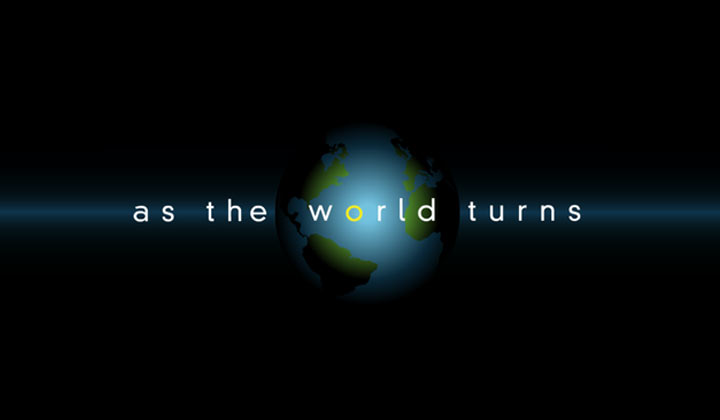 October 11, 2010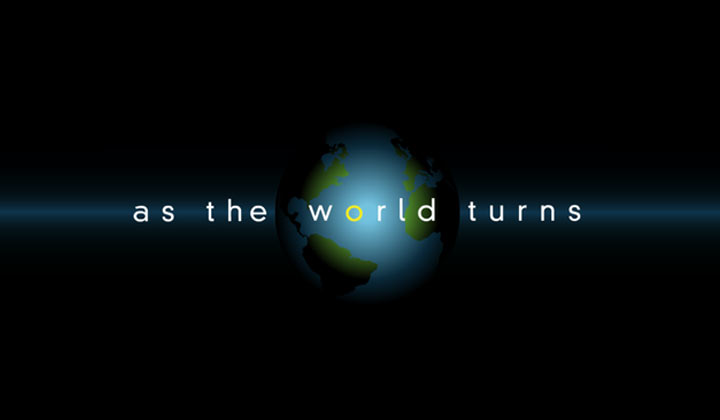 October 18, 2010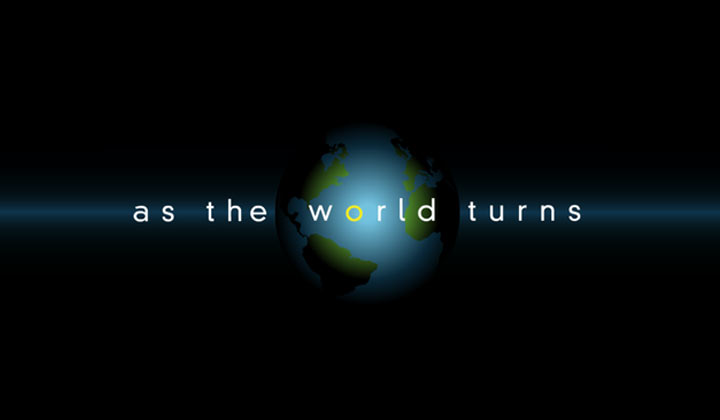 October 25, 2010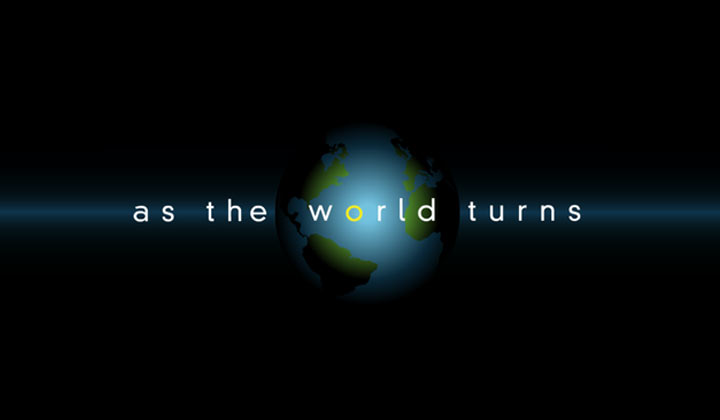 November 1, 2010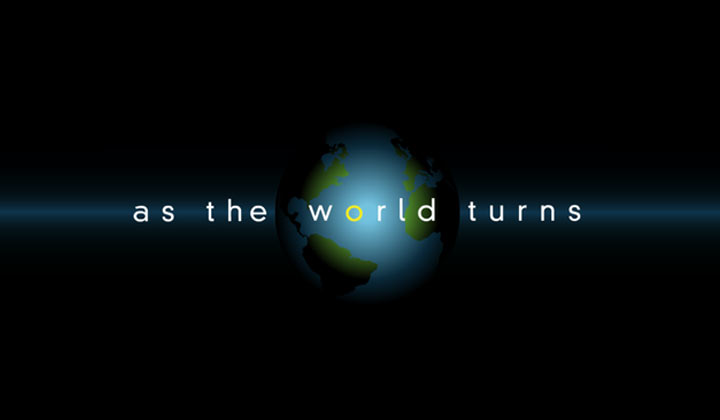 November 8, 2010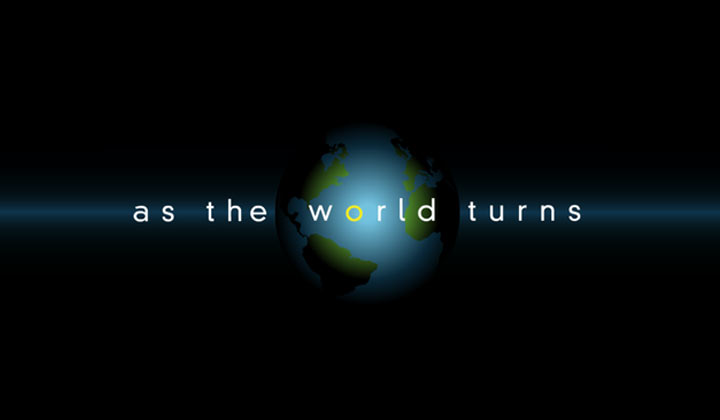 November 15, 2010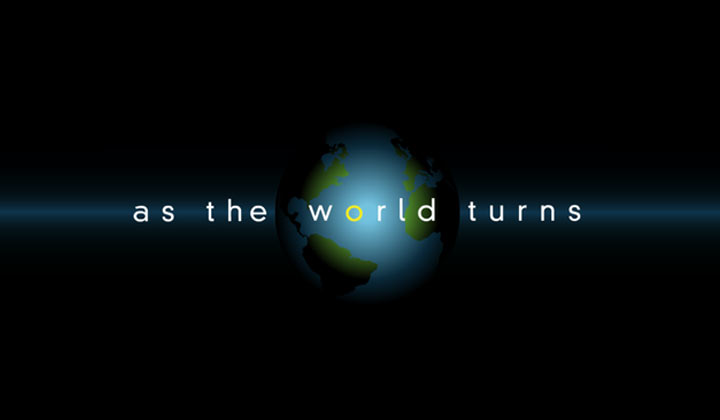 November 22, 2010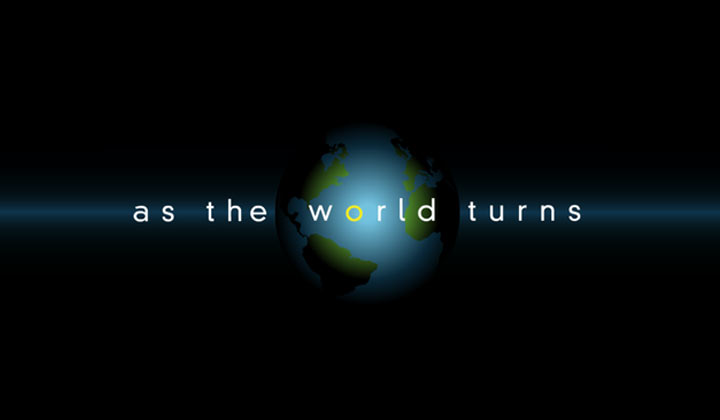 November 29, 2010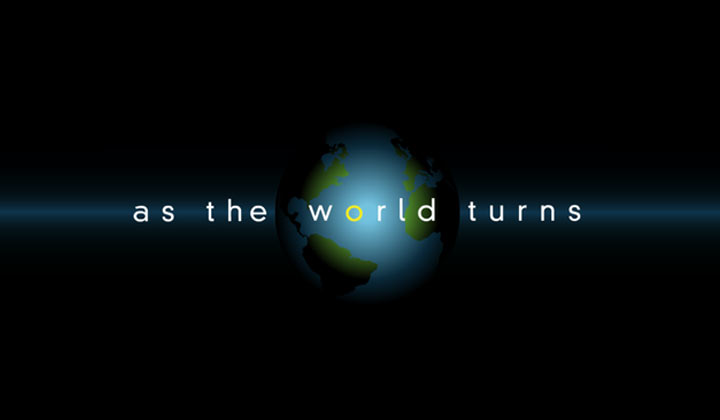 December 6, 2010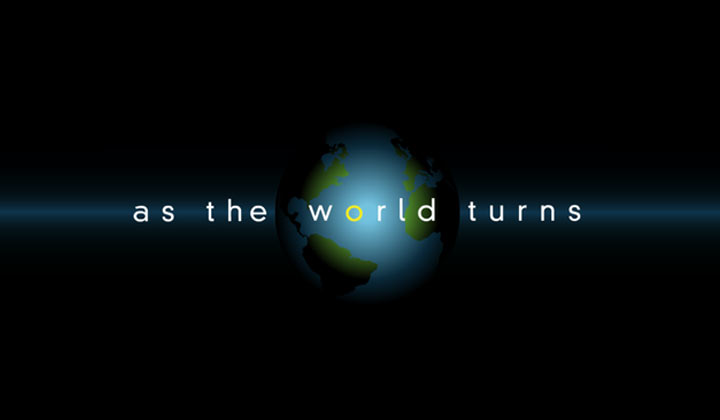 December 13, 2010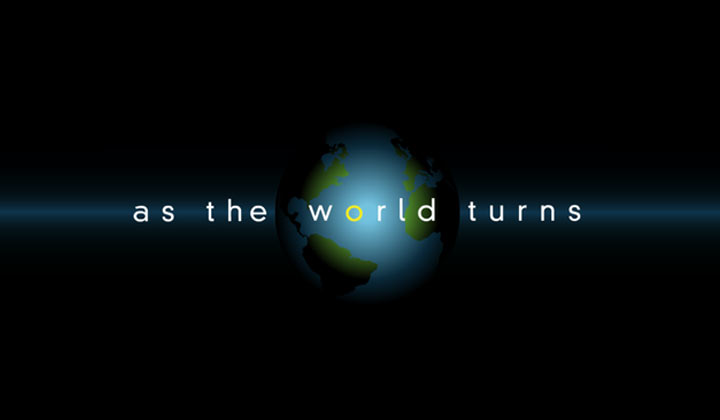 December 20, 2010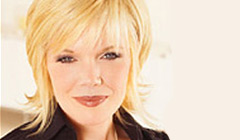 December 27, 2010
Part one of a two-part look back at the events of the past year in Oakdale. This week, our columnist Jennifer discusses the best and the worst that As the World Turns had to offer in 2010.