PS Two Scoops: Two Scoops Archives for 2004
Passions opinion columns from 2004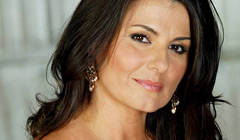 May 24, 2004
Pilar might be on her death bed, but we all know that she's not really going to die. If she died, who would be left to chase after Theresa and try to talk sense into her all the time?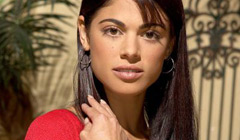 May 31, 2004
Theresa is supposed to live the Cinderella story; the common girl who gets her prince despite the evil aristocrat's schemes. Instead, Theresa is made to look psychotic, and Gwen is made to look innocent.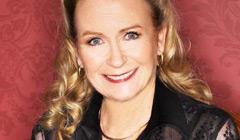 June 7, 2004
Tabitha and Kay are still steadfast at keeping Charity and Miguel apart, but as usual, their latest scheme has blown up in their face.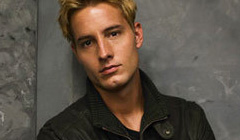 June 14, 2004
Last week, Theresa sort of confessed all to Fox. Whit urged her to be honest with him, and she told him the semi-truth (which is a huge step for her). It was hard to tell if Fox was relieved or saddened by the fact that Theresa basically dumped him.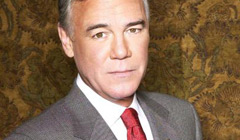 June 21, 2004
We all know that it's only a matter of time before Julian and Ivy's secrets come out. Sam and Grace will reunite, but whether Julian and Eve will hook up or not is still up in the air, so why not put Julian and Ivy back together?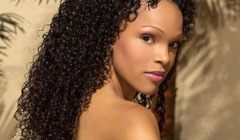 June 28, 2004
How dense can Whitney be? Last week, Fox admitted to her that he was in love with a taken woman, and that she is African-American. A huge red flag should have went up; he only has Whitney, Liz, Eve, Simone, and Aunt Irma to pick from.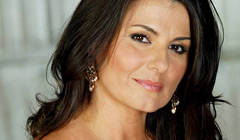 July 5, 2004
Last week, we learned the real reason that Martin and Katherine left Harmony. Now he wants to waltz back into town and send poor Pilar to an early grave with the news that he left her for another woman.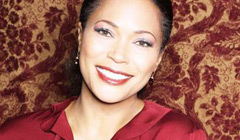 July 12, 2004
After five years on the air, Passions achieved a first last week. A medical emergency occurred, and Eve wasn't anywhere on hand to tend to it! Furthermore, it was a major character who had the emergency.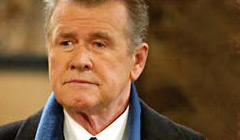 July 19, 2004
It has been shoved down our throats repeatedly that Alistair is all-knowing. He even spies on his daughter having sex! Yet Alistair has no clue that his wife and his gardener are holed up in Mexico with the gardener's daughter.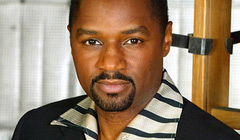 July 26, 2004
The truth is out. T.C. knows all about Eve's past, because Aunt Irma decided to spill the beans last week. T.C., of course, lost his temper, while Liz gloated like the frog that she is.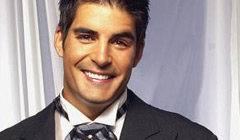 August 2, 2004
Luis is the biggest idiot on the show. He knows that Alistair is trying to kill both him and Sheridan, and he just keeps volunteering information to strangers that he meets. Where is the cop instinct that supposedly runs his life?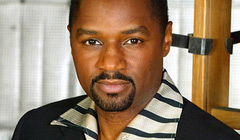 August 9, 2004
The fallout from Eve's confession continues. Now that the Russell family is in shatters, the only thing that Liz can concentrate on is bedding T.C. Is she just planning to use him in a sexual game of cat and mouse?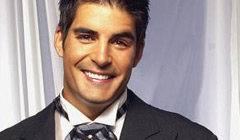 August 16, 2004
Luis is not dead. We have seen both him and Sheridan die so many times that it's not even shocking anymore. The real shock would have been if one of the Lopez-Fitzgerald kids had finally displayed some common sense.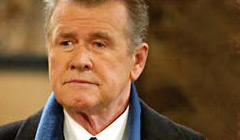 August 23, 2004
Alistair was far more interesting when he seemed all-knowing and all-powerful, much like Tabitha. Once Luis got his hands on all of Alistair's secrets, his all-powerful image went out the window, and so did any interest in him.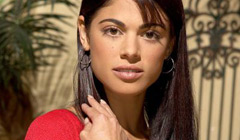 August 30, 2004
Once upon a time, in a magical land called Harmony, lived a princess named Theresa. Theresa always dreamed that she would end up with the handsome (but dumb as bricks) prince Ethan, even though he had a princess of his own named Gwen.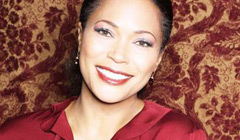 September 6, 2004
How dense is T.C.? Just as he is on the verge of taking Eve back, Liz spews her venom about Eve being the driver of the car that hit T.C. on the night of his accident, which supposedly caused his father to die of a broken heart.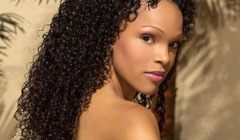 September 13, 2004
Poor Whitney. Last week, she just kept stating over and over again that Chad wasn't her brother. Perhaps she was hoping that would make it true, but true it isn't, and now she has to deal with the fact that she is carrying her brother's baby.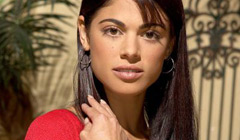 September 20, 2004
Last week, Ethan finally broke down and told his mother about Theresa raping him. Leave it to Ivy to threaten Theresa to get what she wants.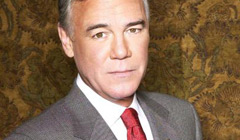 September 27, 2004
Last week, Julian offered Chad the world, and Chad rebuked him in order to stay in Whitney's good graces. Julian and Eve consoled each other about the fact that their children hate them.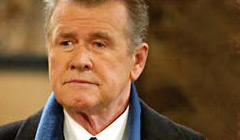 October 4, 2004
After five years of hearing Alistair, we finally got to see what he looks like last week. We've always known that Alistair is a horrible man, but really, his attempted rape of Katherine was a bit overboard.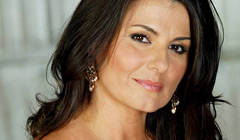 October 11, 2004
Pilar just may be the smartest person in Harmony. Luis definitely got his brains from his father. Pilar is trying to convince herself that Marty is gone and never coming back, but her heart isn't letting her hear it.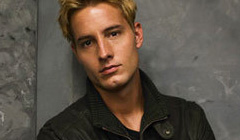 October 18, 2004
Last week, Whitney got her man. She got Fox to sleep with her, and Chad saw them. Not only did he see Fox and Whit going at it, but he stood and watched! He watched his own sister and a brother having sex. How gross can you get?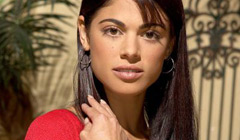 October 25, 2004
Last week, even the most loyal Theresa fan had to hate her for her hypocrisy. Gwen is grasping for any dangling thread available to have a family of her own, and Theresa is refusing to go along with the one procedure that could allow Gwen to have that.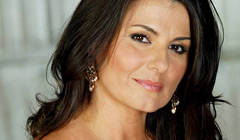 November 1, 2004
Pilar stands on her moral high horse and constantly tells her daughter how wrong she is. Yet when it comes down to brass tacks, Pilar only abets Theresa. If she really wanted to help Theresa and force her to change, she would start ratting her out.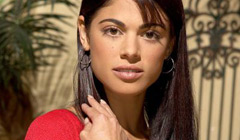 November 8, 2004
Last week, Theresa did it. She finally stepped up and did the right thing. After weeks of demanding love from Ethan, support from her mother, and a DNA test to boot, Theresa has decided to let fate take its course.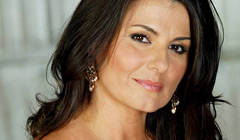 November 15, 2004
Poor Pilar, she fainted dead away when she learned the truth about Martin last week. Marty is just a low-life bum who left her and her kids for another woman. He deserves more than a slap. He deserves to buried along with whatever is underneath the gazebo.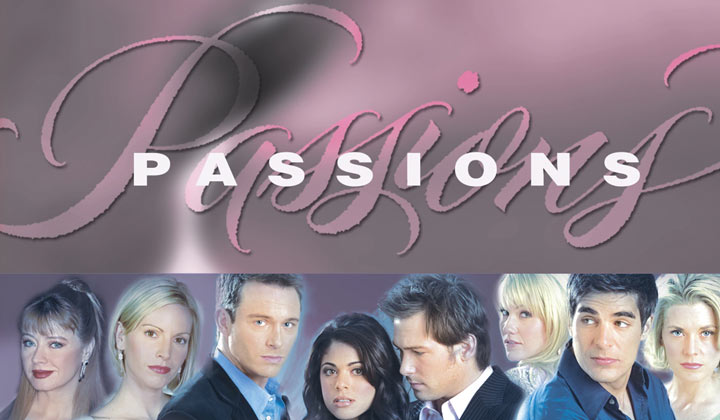 November 22, 2004
Sheridan has been in love with Luis for how many of her lives? She has struggled for how long, against how many odds, to be with him? And now, during the most difficult time of his life, when he needs her the most, she turns on him.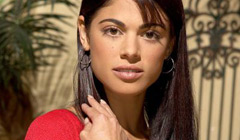 November 29, 2004
Pop quiz. Your pregnant surrogate has just had an operation to remove one of your twins in order to save the other, and now she is having pains. What do you do? Stand around and accuse her of lying, of course!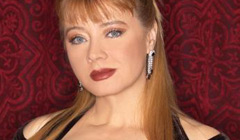 December 6, 2004
Last week, Rebecca tried to blackmail Julian into letting her remain Mrs. Julian Crane, but Julian called her bluff, and Rebecca is looking to be left out in the cold. Rebecca is the most determined person in Harmony, so she's not giving up without a fight.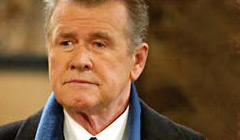 December 13, 2004
Last week, Alistair threw a party to out Kathy, and he invited the usual suspects. It isn't a big surprise that he is about to kick the bucket. Everyone in town has threatened to kill him.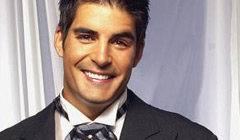 December 20, 2004
Antonio's memorial service last week was absurd. Luis hated Antonio for taking Sheridan, Sheridan was cheating on him with Luis, Paloma didn't know him, and Marty didn't care enough about him to stick around and raise him. Yet they were all there, mourning him.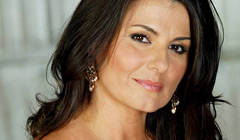 December 27, 2004
Paloma is the biggest brat ever. Pilar is too fine a woman to deserve such selfish, spoiled, bratty children. They only care about themselves, and what is good for them.